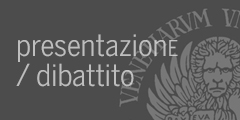 MeetUp with...EssilorLuxottica
Aula Baratto, Ca' Foscari sede centrale
Vuoi approfondire il dietro le quinte delle aziende? Partecipa alle presentazioni aziendali MeetUp with.
Un appuntamento MeetUp with è l'occasione per conoscere da vicino una realtà organizzativa: dal racconto delle professionalità interne, ai profili più ricercati fino alle modalità di selezione. Alcuni MeetUp with prevedono anche la possibilità di inviare il tuo CV per delle posizioni aperte di stage o lavoro.
Un MeetUp with può svolgersi online, in Ateneo o presso la sede aziendale.
Programma
Presentazione aziendale
Q&A session
A chi si rivolge
Laureandi, laureande, neolaureati e neolaureate triennali e magistrali di Area Economica e Scientifica.
Modalità di partecipazione
Language
The event will be held in Italian
Organized by
Career Service