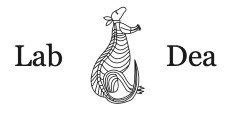 Presentazione del libro Belittled Citizens: The Cultural Politics of Childhood on Bangkok's Margins
Palazzo Vendramin (AULA A) e online
Laboratorio demo-etno-antropologico
Giuseppe Bolotta (Dipartimento di Studi sull'Asia e sull'Africa Mediterranea dell'Università Ca' Foscari di Venezia) presenterà il suo libro:
Belittled Citizens: The Cultural Politics of Childhood on Bangkok's Margins (NIAS Press, 2021)
Per partecipare:
Link Prenotazione
Link Zoom
Abstract
This fascinating study explores the daily lives, constraints and social worlds of children born in the slums of Bangkok. It examines how slum children define themselves – and are defined by others – in relation to a range of governing technologies, state and non-state actors, and broad cultural politics. It does so by interrogating the layered meanings of 'childhood' in slums, schools, Buddhist temples, Christian NGOs, state and international aid organisations, as well as in social media. Giuseppe Bolotta employs 'childhood' as a prism to make sense of broader socio-political, religious, and economic transformations in Thai society. His analysis demonstrates that Bangkok slums are political arenas within which local, national and global social forces and interests converge and clash.At the same time, it highlights poor children's roles in processes of sociopolitical change, considering how young people's efforts to achieve social mobility and recognition reflect the broader tensions facing the urban poor in this complex moment of Thai history. Belittled Citizens reveals that 'childhood' is best understood in Thailand as a political category, offering startling new insights into how ideas of 'parenthood' and 'infantilisation' shape Thai political culture in an era of resurgent military authoritarianism. It also shows how attention to children, typically excluded from national politics and therefore invisible in most political analyses, has important potential for producing fresh understandings of contemporary Southeast Asian societies.

Nota biografica
Giuseppe Bolotta è ricercatore a tempo determinato (Rtd-B) in Storia dell'Asia Orientale e Sud-Orientale presso il Dipartimento di Studi sull'Asia e sull'Africa Mediterranea dell'Università Ca' Foscari di Venezia, e Research Associate presso l'Asia Research Institute della National University of Singapore. I suoi interessi di ricerca si focalizzano sulle costruzioni etno-linguistiche, religiose, e politiche dei concetti di infanzia, adolescenza e famiglia nel sud del mondo, particolarmente nel Sud-Est Asiatico contemporaneo (Thailandia). ed includono l'analisi dei sistemi educativi, dei movimenti giovanili, e delle organizzazioni caritatevoli impegnate sul fronte dei diritti dell'infanzia in contesti di marginalità urbana e/o emergenza umanitaria. Oltre a diversi articoli su questi temi, ha co-diretto le opere collettive Political Theologies and Development in Asia (Manchester University Press, 2020), e À quelle discipline appartiennent les enfants? (Editions La Discussion, 2017).
Partecipazione libera - Seminario valido per il tirocinio DEA/ACEL. Coordinatrice: Franca Tamisari: tamisari@unive.it
Language
The event will be held in Italian
Organized by
Dipartimento di Studi Umanistici (Franca Tamisari)
Downloads