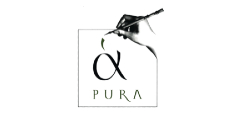 How to become a skilled rhetor: Theories of language and style in Phrynichus' Praeparatio sophistica
Aula Baratto, Ca' Foscari (and online on Zoom)
Second workshop of the ERC project
Purism in Antiquity: Theories of Language in Greek Atticist Lexica and their Legacy.
How to become a skilled rhetor: Theories of language and style in Phrynichus' Praeparatio sophistica and their afterlife

In questo convegno i relatori ospiti (M. Losacco, G. Ucciardello, E. Bowie e C. Monaco) e il gruppo di ricerca di PURA e i membri dell'advisory board del progetto discuteranno delle teorie linguistiche e stilistiche espresse dal lessico Praeparatio sophistica di Frinico, uno dei più importanti testi della lessicografia atticista, e della sua trasmissione nell'epoca bizantina e moderna.
Il programma è allegato.
Per ricevere il link per la partecipazione online, inviare un messaggio a elena.scanu@unive.it
Language
The event will be held in English
Organized by
Dipartimento di Studi Umanistici (Olga Tribulato, Elena Scanu)
Downloads