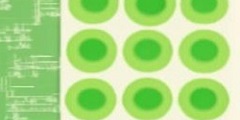 Learning School Cost Action
DSU, Sala Morelli
M3G COST Action Training School on Creative Natural Language Generation
The Multi3Generation COST Action (www.multi3generation.eu) aims at promoting interdisciplinary research in Natural Language Generation, combining computationally-oriented methodology with theories and insights from the humanities (computational linguistics, psychology, media studies, philological and literary studies, etc.)
The 2022 Multi3Generation training school on Creative Natural Language Generation wants to foster interdisciplinary collaborations among scholars and young researchers, delivering lectures, hands-on sessions, and keynotes on the state-of-the-art methodologies of Natural Language Generation and (computational) creativity.
Organisers: Irene Russo (CNR-ILC), Federico Boschetti (CNR-ILC & VeDPH), Max Silberztein (Université de Franche-Comté), Khalid Alnajjar (University of Helsinki), Mika Hämäläinen (University of Helsinki)
The training school is organised with the support of the Venice Centre for Digital and Public Humanities, DSU, Ca' Foscari University of Venice (https://www.unive.it/pag/39287) and with the support of CLARIN-IT (https://clarin-it.it).
The training school will be held at the University Ca' Foscari in Venice from 19 September to 23 September 2022.
Language
The event will be held in English
Organized by
VEDPH; DSU; CNR-ILC; Université de Franche-Comté; University of Helsinki
Link
https://multi3generation.eu/2022/06/24/m3g-cost-action-training-school-on-creative-natural-language-generation/
Downloads