BUZZAVO Leonardo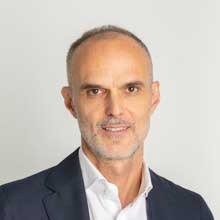 Dati relazione
| | |
| --- | --- |
| Periodo di riferimento | 19/11/2014 - 18/11/2017 |
| Afferenza | Dipartimento di Management |
| Ruolo | Professori associati |
Attività didattica
| A.A. | Insegnamento | Codice | Voto (max 4) | Voto medio area (max 4) |
| --- | --- | --- | --- | --- |
| 2014/2015 | IMPRENDITORIALITA' E STRATEGIE | EM1040 | 2.2 | 3 |
| 2014/2015 | STRATEGIE D'IMPRESA | ET0064 | 3.4 | 3 |
| 2015/2016 | ANALISI DELLA CONCORRENZA | ET0002 | 3.4 | 3.1 |
| 2015/2016 | COMPETENZE DI SOSTENIBILITA' | AT0001 | | |
| 2015/2016 | COMPETENZE DI SOSTENIBILITA' | AM0001 | | |
| 2015/2016 | IMPRENDITORIALITA' E STRATEGIE | EM1040 | 2.9 | 3.1 |
| 2015/2016 | STRATEGIA DI MARKETING | EM7021 | 3.5 | 3.1 |
| 2016/2017 | ANALISI DELLA CONCORRENZA | ET0002 | 2.8 | 3.1 |
| 2016/2017 | COMPETENZE DI SOSTENIBILITA' | AM0001 | | |
| 2016/2017 | COMPETENZE DI SOSTENIBILITA' | AT0001 | | |
| 2016/2017 | IMPRENDITORIALITA' E STRATEGIE | EM1040 | 2 | 3.1 |
| 2016/2017 | STRATEGIA DI MARKETING | EM7021 | 2.7 | 3.1 |
Tesi
| Anno solare | Tipologia | Tesi Relatore | Tesi Correlatore |
| --- | --- | --- | --- |
| 2014 | Corso di laurea | 6 | |
| 2014 | Corso di laurea magistrale | 1 | 8 |
| 2015 | Corso di laurea | 7 | |
| 2015 | Corso di laurea magistrale | 4 | 4 |
| 2016 | Corso di laurea | 10 | |
| 2016 | Corso di laurea magistrale | 3 | 8 |
Finanziamenti
Europeana Space - Spaces of possibility for the creative reuse of digital cultural content
Ricerche sviluppate e in corso
Analisi del potenziale dei modelli di business per il riuso dei beni culturali digitali
Coordinamento supply chain automotive
Strategia, vantaggi competitivi e innovazione strategica
Strategie di imprese leader nel Veneto
Strategie di superamento della crisi e rilancio competitivo di imprese italiane della filiera automotive
Strategie, dinamiche imprenditoriali/manageriali, creatività
Pubblicazioni realizzate nel triennio
Montagner, Luca; Buzzavo, Leonardo; Waller, Ben (2017), Used car remarketing: how to improve retail effectiveness - Management Briefing 141 , Solihull, ICDP - International Car Distribution Programme (ISBN 978-1-909591-36-3) (Rapporto di ricerca)
Montagner, Luca; Buzzavo, Leonardo; Tongue, Andrew (2016), Used car trends in major European markets: from market knowledge to retail strategy - Management Briefing 136 , Solihull, ICDP - International Car Distribution Programme (ISBN 978-1-909591-23-3) (Rapporto di ricerca)
Montagner, Luca; Buzzavo, Leonardo; Young, Steve; Tongue, Andrew (2015), Dealer Groups in Europe: Evolution and New Challenges - Management Briefing 129 , Solihull, ICDP - International Car Distribution Programme (ISBN 978-1-909591-18-9) (Rapporto di ricerca)
Descrizione dell'attività di ricerca svolta nel triennio e gli obiettivi futuri
Le attività di ricerca nel triennio si sono sviluppate lungo due direttrici principali.
Il primo è relativo al programma di ricerca Europeana Space, finanziato dalla EU, ha comportato un lavoro su tre fronti. Il primo è stato lo sviluppo di un report per la stima del potenziale di mercato per modelli di business improntati al riuso creativo di beni culturali digitali. Il programma riguardava sei aree particolari ovvero: musei, danza, fotografia, TV, giochi, open & hybrid publishing. Il secondo fronte è stato la collaborazione allo sviluppo della opening conference a Venezia (Ott 2014). Il terzo fronte è stata la progettazione e realizzazione dell'Hackathon sul fronte delle applicazioni museali (Mar 2016). Il taglio particolare del programma di ricerca improntato sul fronte della terza missione ha visto gli output della ricerca concentrarsi in particolare su report interni e produzione di eventi più che su lavori di pubblicazione in senso stretto.
La seconda direttrice di ricerca ha riguardato le strategie per la filiera automotive con particolare riferimento ai modelli di business delle reti di distribuzione. La ricerca ha beneficiato delle attività internazionali svolte nell'ambito di ICDP – International Car Distribution Programme, ente di ricerca non profit con sede in UK. Le attività di ricerca hanno portato alla pubblicazione di alcuni report di ricerca internazionali con coautoraggio internazionale.
Gli obiettivi futuri sono concentrati in modo particolare sul secondo fronte, in sintonia con le attività del laboratorio CAMI (Center for Automotive and Mobility Innovation) del Dipartimento di Management. Si cercherà in particolare di approfondire l'impatto sulle strategie delle case auto e di coordinamento delle reti di distribuzione delle direttrici di trasformazione rappresentato in modo particolare dall'elettrificazione dei veicoli, delle forme di uso condiviso e di abbonamento, della connettività dei servizi e, in prospettiva, dei veicoli a guida autonoma.
Relazioni invitate presso convegni o workshops
Relazione invitata 5.10.2016 "Rethinking customer engagement and customer experience in the new automotive ecosystem", Mondial Tech – Paris.
Presentazione 15-16-17.9.2017 CITEMOS – Vicenza Città della tecnologia per la Mobilità Sostenibile
Seminari su invito tenuti presso altre Università, Centri di Ricerca, Aziende, etc.
Rotary Treviso 24.11.2014, "Innovazione come ricombinazione intelligente: uno sguardo al ruolo degli atenei e delle imprese"
Oyder – Associazione dealer auto della Turchia, Istanbul 7.4.2015 "Best practices in car retailing and customer experience"
Vicenza, 5.6.2015, Confartigianato Vicenza Mobilità elettrica
Oyder – Associazione dealer auto della Turchia, Istanbul 12.5.2016, "How should dealers do business in a digital world"
Verona 16.5.2016, Automotive Dealer Day "Omnichannel & new architectures"
Xerox Milano 21.9.2016, Evento Xerox Digital Channel 4.0, "La promessa del brand diventa customer experience di successo"
Oyder – Associazione dealer auto della Turchia, Istanbul 5.4.2017 "Maximize customer loyalty by integrating the physical and digital business"
Xerox Milano 3.5.2017, Xerox Customer Day "Reinventare il business"
Automotive Forum, Milano 17.10.17 "Riorientare struttura, processi e cultura organizzativa dei dealer: da prodotto a servizio
Altre attività scientifiche
Board Member ICDP – International Car Distribution Programme, da 19.11.2014 al 3.3.2017
Senior Advisor ICDP – International Car Distribution Programme dal 19.11.2014 al 18.11.2017
Altre attività didattiche
Docenza al MADEE 8 – Masterlab in Digital Economics and Entrepreneurship di Digital Accademia (H-FARM), 12 ore nel periodo ott-nov 2015
Docenza al MADEE 9 – Masterlab in Digital Economics and Entrepreneurship di Digital Accademia (H-FARM), 12 ore nel periodo apr-giu 2016
Docenza al MADEE 10 – Masterlab in Digital Economics and Entrepreneurship di Digital Accademia (H-FARM), 12 ore nel periodo ott-dic 2016
Docenza al MADEE 11 – Masterlab in Digital Economics and Entrepreneurship di Digital Accademia (H-FARM), 12 ore nel periodo ott-nov 2017
Attività e incarichi esterni
Componente del gruppo di lavoro per la realizzazione dell'evento CITEMOS – Vicenza Città della Tecnologia per la Mobilità Sostenibile – Confartigianato Vicenza, periodo Nov 2016-Nov 2017
Direttore – BRANDY, L'ecosistema di business per i marchi lifestyle, periodo Feb 2014-Nov 2017
Coordinatore Tematico Automotive Dealer Day, periodo Nov 2014-Nov 2017
Presidente di Quintegia, Treviso, periodo Nov 2014-Nov 2017
Consigliere di Amministrazione indipendente di H-FARM (Roncade TV) nel periodo Ottobre 2015 – Gen 2016