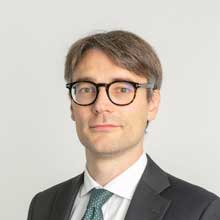 Dati relazione
Periodo di riferimento

01/11/2018 - 31/10/2021
Afferenza

Dipartimento di Management
Ruolo

Professori Associati
Attività didattica
| A.A. | Insegnamento | Codice | Voto | Voto medio area |
| --- | --- | --- | --- | --- |
| 2018/2019 | ADVANCED MANAGEMENT CONTROL | EM4042 | 3.1 | 3.1 |
| 2018/2019 | ANALISI E CONTABILITA' DEI COSTI | ET0003 | 3 | 3.1 |
| 2018/2019 | CONTABILITA' FORENSE E SUPPORTO AL CONTENZIOSO | EM4057 | 3.3 | 3.1 |
| 2018/2019 | MANAGEMENT ACCOUNTING | ET2102 | 2.6 | 3.1 |
| 2018/2019 | PROGRAMMAZIONE E CONTROLLO | EM4014 | 2.8 | 3.1 |
| 2019/2020 | ADVANCED MANAGEMENT CONTROL | EM4042 | 6.4 | 7.6 |
| 2019/2020 | ANALISI E CONTABILITA' DEI COSTI | ET0100 | 7.8 | 7.6 |
| 2019/2020 | CONTABILITA' FORENSE E SUPPORTO AL CONTENZIOSO | EM4057 | 8.8 | 7.6 |
| 2019/2020 | PROGRAMMAZIONE E CONTROLLO | EM4014 | 7.6 | 7.6 |
| 2020/2021 | ADVANCED MANAGEMENT CONTROL | EM4042 | 7.3 | 7.8 |
| 2020/2021 | ANALISI E CONTABILITA' DEI COSTI | ET0100 | 7.8 | 7.8 |
| 2020/2021 | CONTABILITA' FORENSE E SUPPORTO AL CONTENZIOSO | EM4057 | 8.4 | 7.8 |
| 2020/2021 | PROGRAMMAZIONE E CONTROLLO | EM4014 | 8.3 | 7.8 |
Tesi
| Anno solare | Tipologia | Tesi Relatore | Tesi Correlatore |
| --- | --- | --- | --- |
| 2018 | Corso di laurea | 9 | |
| 2018 | Corso di laurea magistrale | 8 | 8 |
| 2019 | Corso di laurea | 6 | |
| 2019 | Corso di laurea magistrale | 7 | 9 |
| 2020 | Corso di laurea | 5 | |
| 2020 | Corso di laurea magistrale | 11 | 4 |
Ricerche sviluppate e in corso
Il sistema contabile delle banche nel XIX secolo: il caso della Cassa di Risparmio di Venezia
L'applicazione delle novità del decreto 139/2015 ai bilanci delle imprese italiane
La rendicontazione non finanziaria attraverso il modello dell'Integrated reporting
Le performance delle prime 500 aziende della provincia di Venezia e Treviso
Pubblicazioni realizzate nel triennio
Fasan, Marco; Soerger Zaro, Elise; Soerger Zaro, Claudio; Porco, Barbara; Tiscini, Riccardo (2021), An empirical analysis: Did green supply chain management alleviate the effects of COVID‐19? in BUSINESS STRATEGY AND THE ENVIRONMENT, vol. On line (ISSN 0964-4733) (Articolo su rivista)
Mio, Chiara; Fasan, Marco; Marcon, Carlo; Panfilo, Silvia (2021), Carrot or stick? An empirical analysis of the different implementation strategies of the EU directive on nonfinancial information across Europe in CORPORATE SOCIAL-RESPONSIBILITY AND ENVIRONMENTAL MANAGEMENT, vol. 28, pp. 1591-1605 (ISSN 1535-3966) (Articolo su rivista)
Bagarotto, Ernesto Marco; Schiavon, Cesare; Zaro, Cláudio Soerger; Zaro, Elise Soerger; Fasan, Marco (2021), Do deviations from shareholder democracy harm sustainability An empirical analysis of multiple voting shares in Europe in INTERNATIONAL JOURNAL OF BUSINESS GOVERNANCE AND ETHICS, vol. On line (ISSN 1477-9048) (Articolo su rivista)
Gotti G.; Roberts S.G.; Fasan M.; Robertson C.B.J. (2021), Language in Economics and Accounting Research: The Role of Linguistic History in INTERNATIONAL JOURNAL OF ACCOUNTING, vol. 56 (3) (ISSN 1094-4060) (Articolo su rivista)
Duong, Hong Kim; Fasan, Marco; Gotti, Giorgio (2021), Living up to your codes? Corporate codes of ethics and the cost of equity capital in MANAGEMENT DECISION, vol. 60, pp. 1-24 (ISSN 0025-1747) (Articolo su rivista)
Landi, Stefano; Costantini, Antonio; Fasan, Marco; Bonazzi, Michele (2021), Public engagement and dialogic accounting through social media during COVID-19 crisis: a missed opportunity? in ACCOUNTING, AUDITING & ACCOUNTABILITY JOURNAL, vol. ahead-of-print (ISSN 1758-4205) (Articolo su rivista)
Izzo, Maria Federica; Fasan, Marco; Tiscini, Riccardo (2021), The role of digital transformation in enabling continuous accounting and the effects on intellectual capital: the case of Oracle in MEDITARI ACCOUNTANCY RESEARCH, vol. ahead-of-print (ISSN 2049-372X) (Articolo su rivista)
Mio C.; Soerger Zaro E.; Fasan M. (2020), Are loyalty shares an effective antidote against short-termism? Empirical evidence from Italy in BUSINESS STRATEGY AND THE ENVIRONMENT, vol. 29, pp. 1785-1796 (ISSN 0964-4733) (Articolo su rivista)
Gotti, Giorgio; Fasan, Marco (2020), International Accounting Research: The Italian Context in JOURNAL OF INTERNATIONAL ACCOUNTING RESEARCH, vol. 19, pp. 73-83 (ISSN 1542-6297) (Articolo su rivista)
Mio C.; Fasan M.; Costantini A. (2020), Materiality in integrated and sustainability reporting: A paradigm shift? in BUSINESS STRATEGY AND THE ENVIRONMENT, vol. 29, pp. 306-320 (ISSN 0964-4733) (Articolo su rivista)
Chiara Mio, Marco Fasan, Carlo Marcon, Silvia Panfilo (2020), The predictive ability of legitimacy and agency theory after the implementation of the EU directive on non-financial information in CORPORATE SOCIAL-RESPONSIBILITY AND ENVIRONMENTAL MANAGEMENT, vol. 27, pp. 2465-2476 (ISSN 1535-3966) (Articolo su rivista)
marco fasan, chiara mio, eduardo flores (2020), Integrated Reporting and earnings calls: Virtuous circle or benchmarking effect? Preliminary insights , The Routledge Handbook of Integrated Reporting, Routledge (ISBN 9780429279621) (Articolo su libro)
Fasan, Marco (2019), Discussion of Diversified Firms and Analyst Earnings Forecasts: The Role of Management Guidance at the Segment Level in JOURNAL OF INTERNATIONAL ACCOUNTING RESEARCH, vol. 18, pp. 39-40 (ISSN 1542-6297) (Articolo su rivista)
Flores E.; Fasan Marco; Mendes-da-Silva W.; Sampaio J.O. (2019), Integrated reporting and capital markets in an international setting: The role of financial analysts in BUSINESS STRATEGY AND THE ENVIRONMENT, vol. 28, pp. 1465-1480 (ISSN 0964-4733) (Articolo su rivista)
Costantini, Antonio; Zanin, Filippo; Fasan, Marco (2019), Strategia, incertezza ambientale e balanced scorecard. Quali impatti sulla performance aziendale? in MANAGEMENT CONTROL, vol. 2/2019, pp. 39-65 (ISSN 2239-0391) (Articolo su rivista)
UGO SOSTERO, MARCO FASAN, MAURIZIO MASSARO (2019), L'economicità , Economia aziendale tra tradizione e innovazione, Milano, Giuffrè Francis Lefefebvre, pp. 391-470 (ISBN 9788828810636) (Articolo su libro)
Marisa Agostini, Carlo Bagnoli, Gian Paolo Lazzer, Marco Fasan (2019), L'assetto Istituzionale , Economia aziendale tra tradizione e innovazione, Milano, Giuffrè Francis Lefefebvre, pp. 123-172 (ISBN 9788828810636) (Articolo su libro)
Marcon Carlo; Marco Fasan (2018), Accounting Choice under IFRS: The Role of Accounting Tradition and Managerial Opportunism in INTERNATIONAL JOURNAL OF ACADEMIC RESEARCH IN ACCOUNTING, FINANCE AND MANAGEMENT SCIENCES, vol. 8 (3), pp. 209-223 (ISSN 2225-8329) (Articolo su rivista)
Moreno Mancin, Carlo Marcon, Marco Fasan, Michele D'Alessandro (2018), Carive's Accounting System: An Evolutionary Perspective on its Early Years , The origins of accounting culture: the Venetian connection, Routledge, pp. 196-220 (ISBN 9781138103610) (Articolo su libro)
chiara mio; marco fasan (2018), Firm, Industry and Institutional Dimensions of the Glassmaking Industry in Venice: The Case of Barovier & Toso , The Origins of Accounting Culture: The Venetian Connection, Routledge (ISBN 978-1138103610) (Articolo su libro)
Mio, Chiara; Fasan, Marco; Lusiani, Maria (2018), Fondamenti di programmazione e controllo negli insegnamenti della scuola cafoscarina in Mio, Chiara, Le discipline economiche e aziendali nei 150 anni di storia di Ca' Foscari, Edizioni Ca' Foscari - Digital Publishing, vol. 6 (ISBN 978-88-6969-259-8; 978-88-6969-255-0) (Articolo su libro)
Marcon, Carlo; Mancin, Moreno; Fasan, Marco (2018), Gli strumenti finanziari derivati , Il Nuovo Bilancio dopo l'applicazione del D. LGS. 139/2015, Milano, Franco Angeli, pp. 129-154 (ISBN 9788891762955) (Articolo su libro)
moreno mancin; fasan marco; carlo marcon (2018), Il rendiconto finanziario , Il Nuovo Bilancio dopo l'applicazione del D. LGS. 139/2015, Milano, Franco Angeli, pp. 83-109 (ISBN 9788891762955) (Articolo su libro)
Carlo Marcon; Moreno Mancin; Marco Fasan (2018), Le immobilizzazioni immateriali , Il nuovo bilancio dopo l'applicazione del D.Lgs. 139/2015 Implicazioni teoriche ed evidenze empiriche, FrancoAngeli, pp. 155-172 (ISBN 9788891762955) (Articolo su libro)
ANTONIO COSTANTINI, FILIPPO ZANIN, MARCO FASAN (2018), Linking strategy, environmental uncertainty and the use of the balanced scorecard: how do they affect performance? , Proceedings of the MIC 2018 International Conference - Managing Global Diversities, Koper, Slovenia, University of Primorska Press, pp. 147-157, Convegno: MIC 2018: Managing Global Diversities, 30 May–2 June 2018 (ISBN 978-961-7023-92-3) (Articolo in Atti di convegno)
Tesi di laurea/dottorato anno solare
- supervisore della tesi di dottorato della Dott.ssa Elise Soerger Zaro (University of Sao Paulo - USP) e membro del comitato di discussione della tesi, con i Prof. Murcia (USP) e Carvalho (USP)
Partecipazione a comitati editoriali di riviste/collane scientifiche
- Editorial board member Journal of International Accounting Research (JIAR)
- Editorial board member The International Journal of Accounting (TIJA).
Descrizione dell'attività di ricerca svolta nel triennio e gli obiettivi futuri
L'attività di ricerca del triennio si è concentrata soprattutto sui seguenti temi: (i) determinanti ed effetti del non financial reporting, (ii) corporate governance e (iii) international accounting. Le pubblicazioni prodotte nel triennio sono per la maggioranza riconducibili a queste tre aree di ricerca.
L'obiettivo per il prossimo triennio è di espandere le aree di ricerca al forensic accounting e all'impatto del linguaggio sul comportamento degli attori economici e sulle pratiche di accounting.
Altri prodotti scientifici
- Principal Investigator (con l'Università di Napoli Federico II e l'Università del Salento) di un progetto di ricerca presentato a valere su fondi FISR 2020 sul tema "Prevenzione del rischio COVID nelle RSA".
Menzioni e premi ricevuti
- menzione alla ricerca relativa all'articolo "Materiality in integrated and sustainability reporting: A paradigm shift?" (Dipartimento di Management, 2021)
Relazioni invitate presso convegni o workshops
- 13/9/2019: Partecipazione al convegno AIDEA di Torino (2019). Presentazione, in qualità di relatore, del paper "Language in economics and accounting research"
- 6/10/2020: seminario organizzato dall'International Accounting Section dell'American Accounting Association sul tema "Language in economics and accounting"
Seminari su invito tenuti presso altre Università, Centri di Ricerca, Aziende, etc.
- 18/11/2021: seminario (su invito) sul tema "Corporate Sustainability Reporting: recent trends and research streams" nell'ambito della 7th UnB Conference on Accounting and Governance organizzata dall'Università di Brasilia.
- 15/11/2019: seminario (su invito) sul tema "Accounting and corporate governance: an international perspective" presso la Aoyama Gakuin University (Tokyo).
- 19/11/2019: seminario (su invito) presso il Dottorato in Accounting della Waseda University (Tokyo) sul tema "Integrated Reporting".
Altre attività scientifiche
- Guest editor dello special issue "Rethinking non-financial reporting in Europe: challenges and opportunities in revising Directive 2014/95/EU" pubblicato dal Journal of Applied Accounting Research (Vol. 23 No. 1, 2022)
- Reviewer per le seguenti riviste: Journal of International Accounting Research, The International Journal of Accounting, Business Strategy and the Environment, Corporate Social Responsibility and Environmental Management.
Altre attività didattiche
- Dal 2019, Direttore del master universitario in "Risk Management, Internal Audit e Frodi" (Ca' Foscari Challenge School)
- 10/2020 e 9/2021: seminario nell'ambito del Dottorato in management (Ca' Foscari) sul tema "Sustainability and International Accounting".
- Titolare di insegnamenti sul tema accounting o sostenibilità organizzati dalle seguenti istituzioni: EDC Paris Business School, University of Texas at El Paso, Aoyama Gakuin University.
Incarichi accademici e attività organizzative
- Dal 2019: Editor della Newsletter della European Accounting Association (EAA).
Partecipazione alle attività di valutazione della ricerca
- 2021: Reviewer di tesi di dottorato (Dottorato in "Economia, Management e Metodi Quantitativi", Università del Salento)
- 2021: valutatore del lavoro di tesi di Selma Vaska (Dottorato in Management, Università Ca' Foscari)
Componente di Collegi didattici, Comitati e Commissioni di Dipartimento, Commissioni di Ateneo
- da ottobre 2020: Coordinatore del Collegio Didattico del corso di laurea magistrale in Economia e Gestione delle aziende.
- da giugno 2019: membro del collegio docenti del Dottorato in Management.