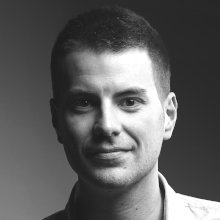 BONAN Giacomo
Position

Researcher
E-mail
Scientific sector (SSD)

STORIA DELLE SCIENZE E DELLE TECNICHE [M-STO/05]
Website

www.unive.it/persone/giacomo.bonan (personal record)

Office
Giacomo Bonan is assistant professor in the history of science and technology at Ca' Foscari University of Venice and member of the ERC Advanced Grant project "The Water Cultures of Italy, 1500-1900". He is Italian Regional Representative for the European Society for Environmental History. He has worked at the Division of History of Science, Technology and Environment at the Royal Institute of Technology in Stockholm; the Centre for the History of the Alps at the University of Italian Switzerland; the Department of History and Cultures at the University of Bologna; the Historisches Seminar at the Goethe-Universität Frankfurt and the Rachel Carson Center in Munich. He is member of the editorial board of «Global Environment» and «Passato e Presente». He is the author of The State in the Forest (Cambridge, 2019) and Le acque agitate della patria (Rome, 2020). His research interests include forest history; water history; and rural social conflicts associated with modernisation.
Extended CV: https://unive.academia.edu/GiacomoBonan/CurriculumVitae
Last update: 15/09/2021
The information above have been uploaded on Ca' Foscari website direclty by the user this webpage refers to. The correctness and truthfulness of the published information are responsibilities of the relevant user.