BERNDT Enno Jurgen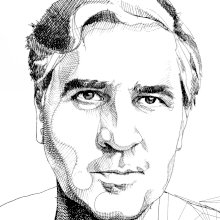 PRESENT POSITION
Full Professor (Tenured, 2001- today), College & Graduate School of Business Administration, Ritsumeikan University (Japan)
Adjunct Professor (Japanese Political Economics), Department of Asian and North African Studies, Ca' Foscari University of Venice (2015 - today)
SUBJECT OF RESEARCH
Do Japanese corporations transform their strategies, cultures and business models towards a sustainable and affordable system of reproduction? What are interests & forces, obstructing or enhancing such transformation?
Keywords: Strategies, Organizational Cultures and Transformation of Business Models at Japanese Corporations
OUTLINE OF RESEARCH
Large corporations are extremely mighty, power- and resourceful actors. Expanding and defending their interest, power positions and conventional business models, they are often directly responsible for or closely related to chronic oversupply of and quick demand saturation towards existing products, increasing discrepancies between alleged and real acts or facts, ongoing depletion of natural resources, shrinking of public space and social welfare. Against this background, the focal question is, whether and if why and how large corporations enhance (or obstruct) and undertake (or pretend) transformation of their strategies (what is organization aiming for?), organizational cultures (what is worth or has to be maintained & respected?) and business models (how is value generated?). Will large corporations provide and support solutions to the problems, they (large corporations) and with them their industries, customers and public institutions have often caused in their pursuit of growth? What interests & forces enable or hinder them to develop and to implement alternative products & services, to establish and to operate decentralized networks as structural backbones of sustainable and affordable reproduction? Related inquiries have been conducted mainly through case studies, derived from joint research & consulting activities. The subjects of empirical research are ranging from (a) analysis of and future scenarios about societal and macro-economic developments in Japan, over (b) interpreting & evaluating of strategies for market introduction of alternative (automotive) propulsion systems and for business development in mobility & energy & communication related services in Japan, to (c) critical reflections about history and structure of the Japanese electric power industry and (d) market and business model analysis of the Japanese manga and anime industry.
EDUCATIONAL BACKGROUND
1982-1987: Study of Japanology (Area Studies/Economics) and MA Degree, Department of Japanology, Humboldt University of Berlin
1987-1989: Post Graduate Study (Doctorandum), School of Economics, Humboldt University of Berlin
1991: Ph.D. Degree (doctor philosophiae), Philosophical Faculty, Humboldt University of Berlin, Thesis title: Change and Continuity: The Development of Labour Relations and Employment Practices in Big Japanese Corporations
VISITING RESEARCH & TEACHING
September-December 1989: PhD Fellowship from the Japan Foundation and Guest Researcher, Ōhara Institute for Social Problems, Hōsei University (Tōkyō)
April-September 1998: Research Sabbatical at Society & Technology Research Group (STRG), DaimlerChrysler AG, Palo Alto/Berlin
2000-2002: Visiting Associate Professor, Institute & Graduate School for International Information and Communication, Waseda University (Tōkyō/Japan)
2015-2017: Visiting Professor, Interdepartmental School of Asian Studies and Business Management (SAGA), Ca' Foscari University of Venice
2018-2020: Adjunct Professor, LEISAAM/LEIG, Ca' Foscari University of Venice
CAREER HISTORY
1989: Researcher at the Institute for Interdisciplinary Research on Civilization Problems, Humboldt University of Berlin (Research on Japanese Global Strategies in the 1980s)
1990: Japan Relation Advisor to the Section for Foreign and Security Policy at the Prime Minister's Office of the former East German Government under Mr. L. de Maiziere (April-October 1990)
1991: Research Analyst & Investment Consultant at the Nomura Research Institute, Co., Ltd., Business & Management Research, Tōkyō/Japan; Research topics: Business Activities of Japanese Firms in Middle Europe, Comparison of German and Japanese Labor Management Systems, Market Entry Strategies and M&A of German Firms in Japan, Financing Schemes for Traffic Infrastructure Projects (worldwide)
1994-2001: Associate Professor, College of Business Administration, Ritsumeikan University (Kyōto & Shiga/Japan)
1996-2015: Senior Research Advisor to the Society and Technology Research Group (STRG) at Daimler AG (DAG) working as affiliated consultant to several BU's of the DAG on: Marketing Strategies for FCV/BEV, Telematics & Financial Services, Benchmarking of Competitors Activities (Toyota & Honda), Analysis of Societal Trends with Relevance to R&D-Strategy Organizational Development at DEBIS Japan, Mitsubishi Fusō
2001: Promoted to Full Professor (Tenured), College & Graduate School of Business Administration, Ritsumeikan University (Japan)
Ultima modifica: 02/04/2020
Le informazioni riportate sono state caricate sul sito dell'Università Ca' Foscari Venezia direttamente dall'utente a cui si riferisce la pagina. La correttezza e veridicità delle informazioni pubblicate sono di esclusiva responsabilità del singolo utente.