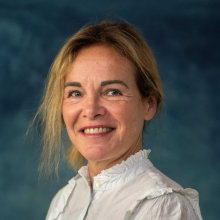 BENCINI Giulia
Position

Associate Professor
Roles

Delegated to Initiatives to support the assistance, integration and well-being of disabled persons

Telephone

041 234 6680 / 041 234 7839
E-mail
Scientific sector (SSD)

LINGUA E TRADUZIONE - LINGUA INGLESE [L-LIN/12]
Website

www.unive.it/persone/giulia.bencini (personal record)

Office
Office
Dati relazione
Periodo di riferimento

01/11/2015 - 31/10/2018
Afferenza

Dipartimento di Studi Linguistici e Culturali Comparati
Ruolo

professore associato
Attività didattica
| A.A. | Insegnamento | Codice | Voto (max 4) | Voto medio area (max 4) |
| --- | --- | --- | --- | --- |
| 2015/2016 | LINGUA INGLESE 1 | LT006P | 2.9 | 3.2 |
| 2015/2016 | LINGUA INGLESE 2 | LT502P | | |
| 2015/2016 | LINGUA INGLESE 3 | LT008P | 3.2 | 3.2 |
| 2016/2017 | LINGUA INGLESE - LINGUA E TRADUZIONE | LM005P | 2.3 | 3.2 |
| 2016/2017 | LINGUA INGLESE 1 | LT006P | 3.1 | 3.2 |
| 2016/2017 | LINGUA INGLESE 1 | LT501P | 2.9 | 3.2 |
| 2017/2018 | ENGLISH LANGUAGE | LMJ090 | | |
| 2017/2018 | LINGUA INGLESE 1 | LT006P | | |
| 2017/2018 | LINGUA INGLESE 1 | LT501P | | |
Tesi
| Anno solare | Tipologia | Tesi Relatore | Tesi Correlatore |
| --- | --- | --- | --- |
| 2016 | Corso di laurea | 3 | 1 |
| 2016 | Corso di laurea magistrale | | 1 |
| 2017 | Corso di laurea | 2 | |
| 2017 | Corso di laurea magistrale | 2 | 2 |
Finanziamenti
ADAPT: Accessible Data for Accessible Proto-types in Social Sector
Protocollo di stimolazione cognitivo-comunicativa utilizzando la lingua dei segni italiana con persone anziane con decadimento cognitivo e demenza
Ricerche sviluppate e in corso
Structural priming in young children
Pubblicazioni realizzate nel triennio
Bencini, Giulia (2017), Speech Errors as a Window on Language and Thought: A Cognitive Science Perspective in ALTRE MODERNITÀ, vol. Numero Speciale, pp. 243-262 (ISSN 2035-7680) (Articolo su rivista)
Casenhirer, David; Bencini, Giulia (2015), Argument Structure Constructions , Handbook of Cognitive Linguistics, de Gruyter-Mouton, pp. 579-594 (ISBN 978-3-11-029202-2) (Articolo su libro)
Partecipazione a comitati editoriali di riviste/collane scientifiche
Frontiers in Language Science
Descrizione dell'attività di ricerca svolta nel triennio e gli obiettivi futuri
My research aims to contribute to a bio-psycho-social model of language that is theoretically explicit, processing compatible, integrated into the cognitive sciences with translational applications in clinical, educational and cultural settings.
The core of my research relies on psycholinguistic experimentation. Over the years I have developed comparable experimental paradigms that can be used with populations that serve as controls for one other. I investigate first and second language acquisition and processing (language comprehension and language production) in children and adults and in individuals with language disorders and degenerative disease.
In collaborations with investigators at CUNY, Harvard and Princeton I have collected data from monolingual English speaking adults, balanced bilinguals and speakers of English as a second/additional language (English L2) in immersive contexts. The number of participants tested thus far is approximately 500. The aim of these studies is to compare learning trajectories for syntax in first and second language acquisition and to address some outstanding representational and processing questions. We use a constrained language production paradigm - syntactic priming - a technique I have previously used to investigate first language acquisition. In a series of experiments with comparable materials and procedures we examined the effects of structural, lexical and conceptual variables on the production of passive and dative sentences in speakers with different levels of English language proficiency. I have presented portions of this work in invited talks and conferences in Kaiserslautern, Stockholm, and Klagenfurt. The studies with monolinguals have been submitted to first quartile peer-reviewed international journals, while transcriptions and coding of the studies with second language learners and bilinguals is still underway. I am also in the process of analyzing language production data from experiments with bilingual children (English-Spanish, English-Chinese; English-Czech) and with speakers with aphasia and Mild Cognitive Impairment (MCI).
Central to my research is the belief that language processing (comprehension and production) falls squarely within the domain of linguistic investigation and that there are advantages to seeking convergence between linguistics and psycholinguistics (Bencini 2013, 2017). I also believe that this, in turn, has positive outcomes in various translational applications. In order to do make this possible, however, disciplines must "talk" to one another in a common language. To facilitate communication and knowledge transfer from basic linguistic and psycholinguistic science to applied clinical science, over the years I have worked within the framework of the International Classification of Functioning Health and Disability (WHO-ICF). In previous work (e.g., Bencini et al. 2011; 2012; 2014) I used this approach with different populations of native speakers of English and Italian who had either language or cognitive impairments. With reference to the ICF framework, this line of research aims at localizing language deficits within language processing models, which is necessary to inform language intervention protocols directed at the level of the impairment. I complement interventions at the level of the impairment with work aimed at interventions on the linguistic and communicative environment. In more recent work I have extended the ICF model to a more general approach aimed at promoting inclusive environments in Higher Education (Bencini, Garofolo, Arenghi, 2018).
In the future, I plan to continue my psycholinguistic work in first, second and bilingual language acquisition and processing with a combination of online techniques in production and comprehension (i.e. the visual world paradigm with eye-tracking). I also plan to investigate online processing in speakers with language impairments and to examine the effects of linguistically based vs. conversationally based interventions in aphasia.
Relazioni invitate presso convegni o workshops
Relazioni invitate:
Ottobre 2015
7th Meeting of the Romance Turn, Ca Foscari University, Venezia
"Developing convergence: A lifespan perspective on language representation and processing",
Relazioni a convegni:
14-15 Aprile 2016
International Symposium on Bilingual Processing in Adults and Children, University of Kaiserslautern, Germany, "Conceptual effects on syntactic priming in monolingual and bilingual English speakers" (with L. Pozzan e V. Valian)
12-14 maggio 2016
International Conference on UNIversal Inclusion Rights and Opportunities for Persons with Disabilities in the Academic Context, Torino, "The case for the ICF: Towards a model that includes clinical education, advocacy, and translational research"
12 maggio 2018
Verso un futuro accessibile: progettare i beni culturali in ottica inclusiva, Chiampo, VIcenza, "L'accessibilità in ottica biopsicosociale"
Seminari su invito tenuti presso altre Università, Centri di Ricerca, Aziende, etc.
22 novembre 2017
Museo Correr, Venezia, "La cultura è per tutti: accessibilità e partecipazione" (con A. Cardinaletti)
19 ottobre 2017
Centre for Research on Bilingualism, Department of Swedish Language and Multilingualism, Stockholm University, "Towards a unified account of language representation and processing: The contributions of language production research in children and adults"
19 maggio 2017
Istituto Medico di Foniatria, Padova, "Psicolinguistica e disturbi del linguaggio" Seminario per il Corso "La riabilitazione del paziente afasico"
14 giugno 2016
Department of English and American Studies, Alpen-Adria Universitat, Klagenfurt, "The benefits of a unified account of language representation and language use"
Altre attività scientifiche
Organizzazione di workshop e convegni:
"A dieci anni dalla Convenzione ONU: principi e progetti per il futuro che vogliamo", Venezia, 3 dicembre 2016
"Beyond reading: dalla neurobiologia agli interventi", Convegno CNUDD, Venezia, 23-24 settembre 2017
"La cultura è per tutti: accessibilità e partecipazione", Venezia, 22 novembre 2017
Partecipazione a comitati scientifici:
2017
Membro del comitato scientifico della International Summer School on Sustainable Tourism and Inclusive Design, Dipartimento di Ingegneria e Architettura, Università di Brescia.
2017
Membro del Comitato Scientifico del Convegno Internazionale Lavoro Dignitoso Equità e Inclusione. Password per il Presente e il Futuro. Università di Padova, 5-7 ottobre.
2018
Membro del Comitato Scientifico della International Summer School Universal Design and Sustainable Tourism: Cidneo Hill and its Castle in Brescia - 2nd Attack
Peer reviewing per riviste e convegni:
Altre Modernità, Study Abroad Research in Second Language Acquisition, Journal of Psycholinguistic Research, The Romance Turn
Altre attività didattiche
Tutela di studenti di dottorato:
Federica Biddau (34mo ciclo, dottorato industriale con Azienda IRCCS San Camillo, Lido di Venezia)
Martina Garzon (in co-tutela con Giuliana Giusti; 33mo ciclo, dottorato industriale con Azienda IRCCS San Camillo, Lido di Venezia)
Duong Nguyen (34mo ciclo)
Insegnamento presso il dottorato in lingue, culture, civiltà e scienze del linguaggio (6 ore)
4, 11, 18 dicembre 2018
Metodi della ricerca sperimentale in linguistica e psicolinguistica
23 gennaio 2018
"Introduzione all'ICF" (2 ore)
Formazione dei volontari del servizio civile nazionale
30 gennaio 2018
"Universal Design for Learning" (2 ore)
Formazione dei volontari del servizio civile nazionale
5 giugno 2018 (2 ore)
"Diversità, accessibilità ed inclusione a Ca Foscari: introduzione all' approccio bio-psico-sociale"
Formazione dei tutor per la disabilità
ottobre 2018 (2 ore)
"Inclusione ed Innovazione: introduzione a ICF e Universal Design"
Formazione dei tutor per la disabilità
Terza Missione
6 giugno 2016
Giornata di approfondimento sui disturbi specifici di apprendimento (dsa), Università Ca Foscari
"Il Servizio Disabilità e DSA di Ca' Foscari in un'ottica bio-psico-sociale"
5 giugno 2017
"Engaging Inclusively. Diversity and Inclusion in Public Engagement", Research Communication Week, Università Ca Foscari
giugno 2017
"Ciò che non si vede". Due laboratori su Inclusione e Sviluppo Sostenibile, per la Kids University, Università Ca Foscari
giugno 2018
"Ciò che non si vede". Due laboratori su Inclusione e Sviluppo Sostenibile, per la Kids University, Università Ca Foscari
Incarichi accademici e attività organizzative
Delegata del Rettore per la disabilità ed i DSA (da febbraio 2016)
Delegata del dipartimento per la comunicazione (da maggio 2017)
Componente di Collegi didattici, Comitati e Commissioni di Dipartimento, Commissioni di Ateneo
Membro del Collegio del Dottorato, DSLCC (dal 2018)
Membro del Collegio didattico di scienze del linguaggio, DSLCC (dal 2018)
Membro della Commissione di Ateneo per le infrastrutture della ricerca (dal 2018)
Membro della Commissione di Ateneo per gli Active Learning Lab (da ottobre 2018)
Attività e incarichi esterni
Study Abroad Research in European Perspective (SAREP) COST Action 15130, Management Committee Member (da gennaio 2016)
ottobre 2017-gennaio 2018 Visiting Professor, Alpen-Adria Universitat, Klagenfurt
Altre informazioni
Pubblicazioni
Bencini, G., Garofolo, I., Arenghi, A. (2018), Implementing Universal Design and the ICF in Higher Education: Towards a Model that Achieves Quality Higher Education for All , in G. Craddock et al. Transforming our World Through Design, Diversity and Education, IOS Press, doi:10.3233/978-1-61499-923-2-464