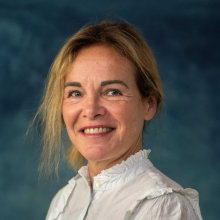 BENCINI Giulia
Position

Associate Professor
Roles

Delegated to Initiatives to support the assistance, integration and well-being of disabled persons

Telephone

041 234 6680 / 041 234 7839
E-mail
Scientific sector (SSD)

LINGUA E TRADUZIONE - LINGUA INGLESE [L-LIN/12]
Website

www.unive.it/persone/giulia.bencini (personal record)

Office
Dati relazione
Periodo di riferimento

01/01/2018 - 31/12/2020
Afferenza

Dipartimento di Studi Linguistici e Culturali Comparati
Ruolo

Professori Associati
Attività didattica
| A.A. | Insegnamento | Codice | Voto | Voto medio area |
| --- | --- | --- | --- | --- |
| 2017/2018 | ENGLISH LANGUAGE | LMJ090 | 2.3 | 3.2 |
| 2017/2018 | LINGUA INGLESE 1 | LT006P | 3.1 | 3.2 |
| 2017/2018 | LINGUA INGLESE 1 | LT501P | 2.9 | 3.2 |
| 2018/2019 | ENGLISH LANGUAGE | LMJ090 | 2.4 | 3.2 |
| 2018/2019 | LINGUA INGLESE 1 | LT501P | 3.3 | 3.2 |
| 2018/2019 | LINGUA INGLESE 3 | LT008P | 2.7 | 3.2 |
| 2018/2019 | LINGUA INGLESE SETTORIALE | LM008P | 2.5 | 3.2 |
| 2019/2020 | ENGLISH LANGUAGE | LMJ090 | 7.9 | 8.1 |
| 2019/2020 | LINGUA INGLESE 1 | LT501P | 7.8 | 8.1 |
Tesi
| Anno solare | Tipologia | Tesi Relatore | Tesi Correlatore |
| --- | --- | --- | --- |
| 2018 | Corso di laurea | 2 | |
| 2018 | Corso di laurea magistrale | 1 | |
| 2019 | Corso di laurea | 2 | |
| 2019 | Corso di laurea magistrale | 7 | |
Ricerche sviluppate e in corso
Structural priming in young children
Pubblicazioni realizzate nel triennio
Alberto Arenghi, Giulia Bencini, Marisa Pavone, Giulia Savarese (2020), DaD in Università durante il lockdown: criticità e potenzialità in L'INTEGRAZIONE SCOLASTICA E SOCIALE, vol. 19, pp. 48-67 (ISSN 1720-996X) (Articolo su rivista)
Giulia Bencini (2020), Developing convergence: Towards an integrated developmental model of language processing in children and adults , Language Acquisition, Processing and Bilingualism: Selected papers from The Romance Turn VII, Stratford upon Tyne, Cambridge Scholars Publishing, pp. 12-46 (ISBN 978-1-5275-5065-0; 1-5275-5065-6) (Articolo su libro)
Jayden Ziegler, Giulia Bencini, Adele Goldberg, Jesse Snedeker (2019), How abstract is syntax? Evidence from structural priming in COGNITION, vol. 193, pp. 1-13 (ISSN 0010-0277) (Articolo su rivista)
Giulia Bencini, Ilaria Garofolo, Alberto Arenghi (2018), Implementing Universal Design and the ICF in Higher Education: Towards a Model that Achieves Quality Higher Education for All , Universal Design & Higher Education in Transformation, IOS Press, pp. 464-472, Convegno: Universal Design & Higher Education in Transformation, 30/10/2018-02/11/2018 (ISBN 978-1614999225; 1614999228) (Articolo in Atti di convegno)
Pubblicazioni in corso di stampa
Bencini, G.; Semenza, C. La riabilitazione dei deficit morfosintattici , Manuale di riabilitazione neuropsicologica, Bologna, Il Mulino, pp. 1-17 (Articolo su libro)
Tesi di laurea/dottorato anno solare
Membro di Commissione dottorale:
2018
Sonia Cenceschi. "Speech analysis for automatic prosody recognition". Doctoral Program in Information Technology, Polytechnic University of Milan, Department of Electronics, Information and Bioengeneering.

2019
Massimiliano Trippa. "Associative Transitions in Language Processing". SISSA, Ph.D. in Cognitive Neuroscience.
Partecipazione a comitati editoriali di riviste/collane scientifiche
Frontiers in Language Science
Descrizione dell'attività di ricerca svolta nel triennio e gli obiettivi futuri
Nel corso del triennio ho portato avanti la mia ricerca seguendo tre principali filoni: 1) studio della rappresentazione e dell'uso di frasi in parlanti adulti monolingui utilizzando il paradigma del priming strutturale 2) studio delle traiettorie acquisizionali in parlanti bilingui in condizioni diverse di apprendimento ed uso (immersivo, non immersivo) con esperimenti di comprensione e produzione, 3) priming strutturale in parlanti anomici ed agrammatici.

Gli obiettivi futuri continuano le linee 1-3 estendendo gli esperimenti anche a popolazioni di parlanti L2, L3, e heritage e a parlanti con disturbi acquisiti di natura diversa (dislessia da neglect, MCI e demenza).
Relazioni invitate presso convegni o workshops
Presentazione a convegni con referaggio:

Bencini, G. Vann, M., Valian, V. (2020). "Syntax comes first in second language acquisition: evidence from syntactic priming". Paper presented at the 56h Linguistics Colloquium, Rzeszòw, Poland, November 26–28.

Garzon, M., Biddau, F., Arcara, G., Meneghello, F., D'Imperio, D., Bencini, G. (2019). "Investigating the potential of structural priming as a form of constraint-induced language therapy in post-stroke aphasia". Poster presented at the Science of Aphasia, Rome, September 23–26.
Seminari su invito tenuti presso altre Università, Centri di Ricerca, Aziende, etc.
Seminario su invito:

Bencini "Why prime? What structural priming studies say about language production in monolingual adults, child and adult language learners, speakers with aphasia". Workshop on Language and Neuroscience. Scuola Internazionale Superiore Studi Avanzati (SISSA), Trieste, Cognitive Neuroscience Group, 27 gennaio 2020.
Altre attività didattiche
"Experimental Research Methods in Linguistics and Psycholinguistics" (6 ore). Insegnamento nel Dottorato in Lingue, Culture e Società Moderne e Scienze del Linguaggio,Novembre 2018– Febbraio 2019.

"La diversità linguistica e comunicativa (3 ore);
"Una comunicazione accessibile scritta orale e segnata" (5 ore).
Con Anna Cardinaletti. Master II livello in Inclusione e Innovazione Sociale, Padova, 25–26 gennaio 2019.
Incarichi accademici e attività organizzative
2016 – Delegata del Rettore per gli studenti con disabilità e DSA

2019 – Co-direttrice del Bembolab: Laboratorio Sperimentale del Dipartimento di Studi Linguistici e Culturali Comparati

2018 – Membro della Governance del Progetto di Sviluppo del Dipartimento (Progetto di Eccellenza)
Componente di Collegi didattici, Comitati e Commissioni di Dipartimento, Commissioni di Ateneo
Membro del Collegio di Dottorato in Lingue, Culture e Società Moderne e Scienze del Linguaggio (Novembre 2017- Luglio 2021)

Membro del Collegio Didattico di Scienze del Linguaggio dal 2018-

Membro del Comitato di gestione per le Infrastrutture della ricerca di Ateneo (CSA) dal 2018-

Membro del Comitato Scientifico degli Active Learning Lab (2019-2020)
Attività e incarichi esterni
Membro della Advisory Board di Science Gallery Venice (2020-2021)
Altre informazioni
Nel periodo gennaio 2019- dicembre 2020, nel ruolo di co-direttrice del Laboratorio Sperimentale Bembolab, mi sono impegnata per la messa in piedi e funzionamento del laboratorio, occupandomi, in particolare, dell'acquisizione delle strumentazioni scientifiche, della disposizione dei flussi e dei processi per l'uso degli spazi e delle risorse e per le procedure etiche della raccolta dati da soggetti umani. Durante il periodo emergenziale dovuto al Covid 19, mi sono occupata dello sviluppo delle infrastrutture per la raccolta dati da remoto.