ONNIS CUGIA Federico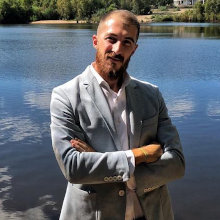 Nato a Cagliari il 17 settembre 1990, ha conseguito la laurea magistrale in Giurisprudenza con due anni di anticipo rispetto all'ordinaria durata del corso di studi presso l'Università degli studi di Cagliari discutendo la tesi dal titolo "Gli strumenti finanziari derivati tra aleatorietà e obblighi di informazione".
Iniziata la collaborazione, in qualità di cultore della materia, con la cattedra di Istituzioni di diritto privato, Diritto dei mercati finanziari e Diritto delle assicurazioni dell'Università degli Studi di Cagliari e di Istituzioni di diritto privato e di Diritto commerciale dell'Università Politecnica delle Marche dal 2013, ha svolto in quelle sedi attività didattica e di ricerca tenendo esercitazioni e seminari e prestando assistenza agli studenti e ai laureandi oltreché partecipando alle commissioni d'esame.
Ha conseguito il titolo di dottore di ricerca in Management and law – Curriculum Diritto dell'economia presso l'Università Politecnica delle Marche, con la realizzazione della tesi "L'adeguamento del diritto interno alle linee dell'Unione Europea nei contratti di finanziamento nel settore immobiliare".
Attualmente è professore a contratto di Mergers and Acquisitions nel raggruppamento IUS/05 (Diritto dell'economia) presso il Dipartimento di Management dell'Università Ca' Foscari di Venezia. Negli AA.AA. 2016-2017 e 2017-2018 è stato professore a contratto dell'insegnamento Business and labour law (mod. 1).
Fa parte della redazione della rivista Banca borsa e titoli di credito e della Rivista giuridica sarda, di cui è anche Segretario di redazione.
È stato titolare di contratti nell'ambito dei progetti di ricerca dell'Università degli Studi di Cagliari (Dipartimento di Giurisprudenza) "I contratti di finanziamento fondiario" e "Analisi delle problematiche giuridiche riguardanti la gestione e la valorizzazione delle terre civiche in Sardegna".
È avvocato ed esercita la libera professione dedicandosi, in particolare, al settore contrattualistico, del diritto commerciale, fallimentare, bancario e agro-alimentare. Vanta altresì esperienze come presidente e consigliere d'amministrazione di società.
Ultima modifica: 31/03/2020
Le informazioni riportate sono state caricate sul sito dell'Università Ca' Foscari Venezia direttamente dall'utente a cui si riferisce la pagina. La correttezza e veridicità delle informazioni pubblicate sono di esclusiva responsabilità del singolo utente.