CERVELLATI Enrico Maria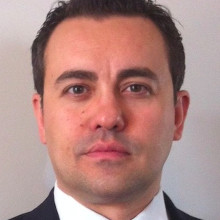 Prossimi ricevimenti febbraio AGGIORNATO - Office Hours February NEW!
Published on 10/02/2020
Prossimi ricevimenti febbraio (Office Hours February):
lunedì 10 ore 14-16 (Monday, Feb 10, 2-4 pm)
mercoledì 19 ore 16-18 (Wednesday, Feb 19, 4-6 pm)
VENERDI' 28 ore 11-13 (FRIDAY, Feb 28, 11am-1 pm) (SOSTITUISCE il ricevimento di mercoledì 26 - Office hours on Wednesday, Feb 26 are canceled)
AVVISO PER STUDENTI ERASMUS - NOTICE FOR ERASMUS STUDENTS
Published on 10/02/2020
Recentemente ho cambiato programma di posta elettronica e potrei non avere risposto a qualche email. In caso non abbia risposto a una vostra email siete pregati di riscrivermi. Mi scuso per il disagio.
Per chi si trova in Italia, consiglio per velocizzare i tempi di PRESENTARSI DURANTE L'ORARIO DI RICEVIMENTO per gestire direttamente la cosa.
Recently, I've changed my email program, in case I haven't answered to your email please re-send it to me. Apologies for the inconvenience.
If you are in Italy, I suggest to COME TO MY OFFICE DURING MY OFFICE HOURS to solve the matter more rapidly.
Ricevimento POSTICIPATO al 28 febbraio - Office POSTICIPATED to Feb 28
Published on 05/02/2020
Ricevimento mercoledì 26 febbraio POSTICIPATO a VENERDI' 28 ore 11-13 - Office Hours of Feb 26, POSTICIPATED to FRIDAY FEB 28, 11am-1pm

follow the feed