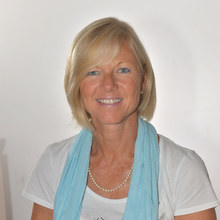 Dati relazione
Periodo di riferimento

01/03/2017 - 29/02/2020
Afferenza

Dipartimento di Scienze Molecolari e Nanosistemi
Ruolo

Ricercatori universitari
Attività didattica
| A.A. | Insegnamento | Codice | Voto (max 4) | Voto medio area (max 4) |
| --- | --- | --- | --- | --- |
| 2016/2017 | CHIMICA ANALITICA E ARCHEOMETRIA E LABORATORIO | CT0014 | 3.4 | 3.1 |
| 2016/2017 | CHIMICA ANALITICA STRUMENTALE E LABORATORIO | CT0018 | 3.1 | 3.1 |
| 2017/2018 | CHIMICA ANALITICA E ARCHEOMETRIA E LABORATORIO | CT0014 | 3.1 | 3.2 |
| 2017/2018 | CHIMICA ANALITICA STRUMENTALE E LABORATORIO | CT0018 | 3.2 | 3.2 |
| 2018/2019 | CHIMICA ANALITICA E ARCHEOMETRIA E LABORATORIO | CT0014 | 3.6 | 3.2 |
| 2018/2019 | CHIMICA ANALITICA STRUMENTALE E LABORATORIO | CT0018 | 3.3 | 3.2 |
Tesi
| Anno solare | Tipologia | Tesi Relatore | Tesi Correlatore |
| --- | --- | --- | --- |
| 2017 | Corso di laurea | 1 | |
Ricerche sviluppate e in corso
Impiego della microscopia elettrochimica a scansione (SECM)
sviluppo di 'Lingue' voltammetriche elettroniche per la discriminazione di alimenti
sviluppo di sensori elettrochimici e loro applicazioni in matrici reali
sviluppo ed applicazione di strategie analitiche innovative per la determinazione di sostanze componenti e contaminanti in matrici reali
Pubblicazioni realizzate nel triennio
Baldo, Maria Antonietta; Stortini, Angela M.; Oliveri, Paolo; Leardi, Riccardo; Moretto, Ligia M.; Ugo, Paolo (2020), Electrochemical preconcentration coupled with spectroscopic techniques for trace lead analysis in olive oils in TALANTA, vol. 210, pp. 120667 (ISSN 0039-9140) (Articolo su rivista)
Giulia Pecchielan, Maria Antonietta Baldo, Sabrina Fabris, Salvatore Daniele (2019), A preliminary voltammetric investigation of silver ions in food simulants in JOURNAL OF ELECTROANALYTICAL CHEMISTRY, vol. 847 (ISSN 1572-6657) (Articolo su rivista)
Maria Antonietta Baldo, Oliveri Paolo, Fabris Sabrina, Malegori Cristina, Daniele Salvatore (2019), Fast Determination of Extra-Virgin Olive ol Acidity by Voltammetry and Partial Least Squares Regression in ANALYTICA CHIMICA ACTA, vol. 1056, pp. 7-15 (ISSN 0003-2670) (Articolo su rivista)
Maria Antonietta Baldo, Paolo Oliveri, Sabrina Fabris, Cristina Malegori, Salvatore Daniele (2018), Voltammetry coupled with multivariate regression analysis for fast determination of extra-virgin olive oil acidity , Book of Abstracts 17th International Conference on Electroanalysis (ESEAC2018), Departments of Chemistry, Universities of Athens, Thessaloniki, Ioannine and Crete, pp. 187-187, Convegno: 17th International Conference on Electroanalysis, ESEAC 2018, 3-7 June 2018 (Articolo in Atti di convegno)
Baldo Maria Antonietta; Fabris Sabrina; Daniele Salvatore (2018), Electrochemical characterization of inorganic pigments used in works of art by voltammetry of immobilized microparticles at carbon paste electrodes , Book of Abstracts 69th Annual Meeting of the International Society of Electrochemistry, Lausanne, International Society of Electrochemistry, pp. 195-195, Convegno: The 69th Annual Meeting of the International Society of Electrochemistry - Electrochemistry from Knowledge to Innovation, 2-7 September 2018 (Poster in Atti di convegno)
Baldo, Maria Antonietta; Stortini, Angela Maria; Ongaro, Michael; Moretto, Ligia Maria; Roman, Marco; Ugo, Paolo (2017), Electrochemical preparation of standard solutions of Pb(II) ions in ionic liquid for analysis of hydrophobic samples: The olive oil case in TALANTA, vol. 172, pp. 133-138 (ISSN 0039-9140) (Articolo su rivista)
Maria Antonietta Baldo; Paolo Oliveri; Cristina Malegori; Sabrina Fabris (2017), Quick Determination of Olive Oil Acidity by Voltammetry and Partial Least Square Regression , Atti XXVI Congresso Nazionale della Società Chimica Italiana, Roma, Società Chimica Italiana, vol. II, pp. 356-356, Convegno: XXVI Congresso Nazionale della Società Chimica Italiana, 10-14 settembre 2017 (ISBN 9788886208802; 9788886208826) (Articolo in Atti di convegno)
Maria Antonietta Baldo, Angela Maria Stortini, Ligia Maria Moretto, Paolo Ugo (2017), 31st EFFoST International Conference 2017 , Food Science and Technology Challenges for the 21st Century - Research to Progress Society, Elsevier, Convegno: 31st EFFoST International Conference 2017 Food Science and Technology Challenges for the 21st Century - Research to Progress Society, 13-16 November 2017 (Poster in Atti di convegno)
Tesi di laurea/dottorato anno solare
TESI DI LAUREA 2019 - corso di laurea CTS- Viscione Riccardo matr 849856 - Tesi Correlatore
TESI DI LAUREA 2017 - corso di laurea CTS- Ceolotto Nicola matr 852078 - Tesi Relatore
TESI LAUREA 2017 _ corso di laurea CTS - Giacomo Mario matr. 849092- Tesi Correlatore
- TUTOR TIROCINIO studenti laurea triennale TCR;
- REVISORE interno tesi dottorato (GAETANI CHIARA)
Descrizione dell'attività di ricerca svolta nel triennio e gli obiettivi futuri
L'attività di ricerca svolta nel triennio marzo 2017- febbraio 2020 è stata condotta nell'ambito del gruppo di Elettroanalitica del dipartimento DSMN, in collaborazione anche con altri gruppi di ricerca italiani.
L'attività svolta è stata principalmente indirizzata a:
1-Messa a punto ed applicazione di strategie analitiche innovative per la rapida rivelazione e la determinazione quantitativa di analiti presenti come componenti e/o inquinanti in matrici alimentari. In tale contesto, gli studi condotti hanno riguardato in particolare:
-Sviluppo ed applicazione di una strategia elettroanalitica innovativa, rapida e a basso costo, accoppiata con analisi di regressione "Partial Least Square", per monitorare il grado di acidità libera negli oli d'oliva, parametro analitico di routine molto importante per il controllo qualità e per la definizione delle classi commerciali ed il valore economico di questo alimento. La metodologia voltammetrica/chemiometrica messa a punto è stata poi applicata all'analisi di varie tipologie di oli di oliva, utilizzando piccoli volumi di campione (500 uL circa).
-Sviluppo di un nuovo approccio analitico – basato sull'accoppiamento di una fase di preconcentrazione elettrochimica dell'analita direttamente nell'alimento con la successiva determinazione di tipo spettroscopico (ICP-MS o GF-AAS) – per l'analisi di contaminanti metallici in tracce in matrici reali idrofobiche come gli oli vegetali, focalizzando l'attenzione sul piombo come caso di studio. A tale scopo, e'stata preliminarmente messa a punto una procedura elettrochimica per la produzione di soluzioni standard di ioni metallici in RTIL, da applicare successivamente all'analisi di matrici idrofobiche. L'efficienza di tale metodo, sviluppato per il caso di ioni Pb(II), è stata validata mediante analisi ICP-QMS degli standard ottenuti e sottoposti ad una procedura di digestione messa punto specificatamente per la matrice costituita dal liquido ionico.
2- studio del rilascio di ioni Ag+ in matrici alimentari da parte di materiali impiegati nel settore del packaging alimentare e contenenti nanoparticelle di Ag come agenti antimicrobici, impiegando tecniche voltammetriche e la microscopia elettrochimica a scansione(SECM).
3- caratterizzazione di pigmenti inorganici di uso pittorico, focalizzando in particolare l'attenzione sull'impiego e l'ottimizzazione di tecniche elettrochimiche allo stato solido.
4- di recente sono stati avviati studi preliminari sul comportamento di inibitori di corrosione "green" da impiegare come protettivi di manufatti metallici, e in particolare riguardo lo studio delle interazioni tra gli ioni Cu2+ e l'acido decanoico - impiegato appunto come inibitore green.
Oltre alle pubblicazioni e prodotti scientifici già elencati nel campo della relazione predisposto (vedi più sopra), si riportano qui:
Pubblicazioni attualmente inviate alla stampa e/o in preparazione
-Angela Maria Stortini*, Maria Antonietta Baldo* , Giulia Moro, Federico Polo, Ligia Maria Moretto. Recent advances in the electrochemical bio- and biomimetic sensing of heavy metal ions, SENSORS, Submitted.
(* first authors)
- Margherita Donnici, M. Antonietta Baldo, Salvatore Daniele, An electrochemical study on the interaction between Cu2+ ions and the green corrosion inhibitor decanoic acid in ethanol/water mixtures, Under preparation
- M. Antonietta Baldo, Margherita Donnici, Sabrina Fabris, Molecular discrimination of inorganic pigments by voltammetry of immobilized particles at carbon paste electrodes, Under preparation
Altri prodotti scientifici
In possesso di Abilitazione Scientifica Nazionale a professore di II fascia, settore concorsuale 03/A1
Altre attività scientifiche
Referee per riviste internazionali di Chimica Analitica, quali ad es. Talanta, Journal of Electroanalytical Chemistry, Analytical Bioanalytical Chemistry
Altre attività didattiche
ALTRE ATTIVITA'INSEGNAMENTO periodo 2017-20 (che non risultano inserite o opportunamente specificate e conteggiate nel campo sopra precompilato "Attività didattiche del triennio")
2016/2017
INSEGNAMENTI IN AFFIDAMENTO:
-LABORATORIO CHIMICA ANALITICA STRUMENTALE: le seguenti 4 CLASSI dei 2 moduli Laboratorio: MOD.1[CT0018-3] CLASSE 1 (30h) e CLASSE 2 (30h); MOD.2 [CT0018-4] CLASSE 1 (30h) e CLASSE 2 (30h); TOTALE : 120 h
ATTIVITA'INTEGRATIVA:
- CHIMICA ANALITICA E ARCHEOMETRIA, MOD 2 [CT0014-2],CFU 3 (20 h)
2017/18
INSEGNAMENTI IN AFFIDAMENTO:
-LABORATORIO CHIMICA ANALITICA STRUMENTALE: affidamento di 2 CLASSI dei 2 moduli di Laboratorio: MOD.1[CT0018-3] CLASSE 2 (30h); MOD.2 [CT0018-4]CLASSE 2 (30h); TOTALE : 60 h
ATTIVITA'INTEGRATIVA:
- CHIMICA ANALITICA E ARCHEOMETRIA, MOD 2 [CT0014-2],CFU 3 (20 h)
2018/19
ATTIVITA'INTEGRATIVA:
- CHIMICA ANALITICA E ARCHEOMETRIA, MOD 2 [CT0014-2],CFU 3 (20 h)
- LABORATORIO CHIMICA ANALITICA STRUMENTALE : MOD.2 [CT0018-4]CLASSE 1(20h)
ALTRE ATTIVITA'DIDATTICHE
a.a. 2016/17; 2017/18; 2018/19
- Attività insegnamento online: "MOOC" erogazione all'inizio sia del I che del II semestre dell'attivita' formativa: ANALISI STATISTICA E VALUTAZIONE DEL DATO SPERIMENTALE, UD3 " Valutazione dei dati sperimentali in Chimica Analitica"
-attività di coordinamento e didattiche progetto "Alternanza Scuola Lavoro" : attività didattica (frontale e sperimentale di laboratorio) per studenti scuole superiori (30 h)
Incarichi accademici e attività organizzative
INCARICHI ISTITUZIONALI DI ATENEO
dal 2016/17 a tutt'oggi(nomina diretta del Rettore Bugliesi, e successivamente della Rettrice Lippiello):
-DELEGATA DEL RETTORE dell'Università Ca' Foscari per le Attività Sportive;
-PRESIDENTE dell'organo collegiale: Comitato per lo Sport Universitario
-DELEGATA DEL RETTORE nel Consiglio Direttivo del C.U.S. Venezia.
ATTIVITA' ORGANIZZATIVE
- organizzazione e partecipazione alle attività di ORIENTAMENTO del Dipartimento
Componente di Collegi didattici, Comitati e Commissioni di Dipartimento, Commissioni di Ateneo
dal 2016/2017 a tutt'oggi: componente del Collegio Didattico del corso di: CT6 -Tecnologie per la Conservazione ed il Restauro (CT6), successivamente modificato in CT60 - Scienze e Tecnologie per i Beni Culturali
Altre informazioni
NOTE:
segnalo che nel campo "Altre attivita' didattiche, attivita' integrative", ho inserito e specificato le varie attivita' nel periodo 2017-2020 (altri Insegnamenti in affidamento, attivita'integrative, attivita' formative online) non incluse nei relativi campi precompilati della scheda.