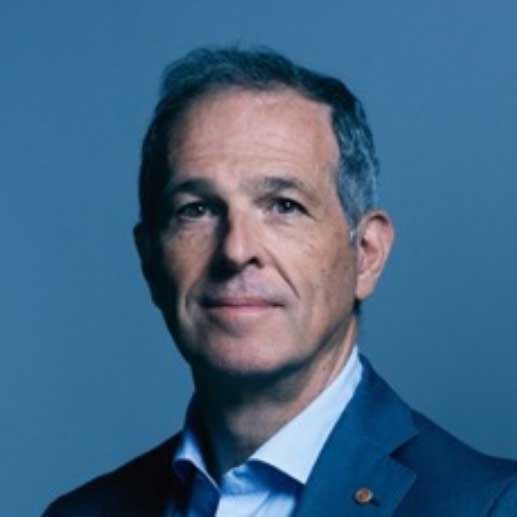 Dati relazione
Periodo di riferimento

18/04/2018 - 17/04/2021
Afferenza

Dipartimento di Scienze Ambientali, Informatica e Statistica
Ruolo

Professori Ordinari
Attività didattica
| A.A. | Insegnamento | Codice | Voto | Voto medio area |
| --- | --- | --- | --- | --- |
| 2017/2018 | Climate of the Past | PHD046 | | |
| 2018/2019 | Climate of the Past | PHD046 | | |
| 2018/2019 | THE CLIMATE OF THE PAST | CM0445 | 3.7 | 3.2 |
| 2019/2020 | Climate of the Past | PHD046 | | |
| 2019/2020 | METODOLOGIE CHIMICO-ANALITICHE APPLICATE ALL'AMBIENTE | CM0343 | 8.1 | 7.9 |
| 2019/2020 | THE CLIMATE OF THE PAST | CM0445 | 8.9 | 7.9 |
Tesi
| Anno solare | Tipologia | Tesi Relatore | Tesi Correlatore |
| --- | --- | --- | --- |
| 2018 | Corso di dottorato | 1 | |
| 2018 | Corso di laurea magistrale | 1 | |
| 2019 | Corso di dottorato | 2 | |
| 2019 | Corso di laurea magistrale | | 1 |
| 2020 | Corso di dottorato | 1 | |
| 2020 | Corso di laurea | 1 | |
| 2020 | Corso di laurea magistrale | 2 | |
Ricerche sviluppate e in corso
Attività di ricerca e scavo
BE-OIC - Beyond EPICA Oldest Ice Core: 1,5 Myr of greenhouse gas – climate feedbacks Programma Horizon 2020
Caratterizzazione Geochimica dei Laghi Subglaciali
Development and applications of new analytical methodologies based on hplc-icp-ms for trace speciation analysis of selenium in biological samples.
Messa a punto di metodologie analitiche per la determinazione di elementi in traccia in matrici ambientali mediante spettrometria di massa
Metodologie Analitiche per lo studio della distribuzione degli elementi del gruppo del platino in matrici ambientali
Ricostruzioni paleoclimatiche ed ambientali
Pubblicazioni realizzate nel triennio
Roman M.; McWethy D.B.; Kehrwald N.M.; Erhenhi E.O.; Myrbo A.E.; Ramirez-Aliaga J.M.; Pauchard A.; Turetta C.; Barbante C.; Prebble M.; Argiriadis E.; Battistel D. (2021), A multi-decadal geochemical record from Rano Aroi (Easter Island/Rapa Nui): Implications for the environment, climate and humans during the last two millennia in QUATERNARY SCIENCE REVIEWS, vol. 268, pp. 107115 (ISSN 0277-3791) (Articolo su rivista)
Turetta C.; Feltracco M.; Barbaro E.; Spolaor A.; Barbante C.; Gambaro A. (2021), A year-round measurement of water-soluble trace and rare earth elements in arctic aerosol: Possible inorganic tracers of specific events in ATMOSPHERE, vol. 12, pp. 694 (ISSN 2073-4433) (Articolo su rivista)
Feltracco M.; Barbaro E.; Hoppe C.J.M.; Wolf K.K.E.; Spolaor A.; Layton R.; Keuschnig C.; Barbante C.; Gambaro A.; Larose C. (2021), Airborne bacteria and particulate chemistry capture Phytoplankton bloom dynamics in an Arctic fjord in ATMOSPHERIC ENVIRONMENT, vol. 256, pp. 118458 (ISSN 1352-2310) (Articolo su rivista)
Crotti I.; Landais A.; Stenni B.; Bazin L.; Parrenin F.; Frezzotti M.; Ritterbusch F.; Lu Z.-T.; Jiang W.; Yang G.-M.; Fourre E.; Orsi A.; Jacob R.; Minster B.; Prie F.; Dreossi G.; Barbante C. (2021), An extension of the TALDICE ice core age scale reaching back to MIS 10.1 in QUATERNARY SCIENCE REVIEWS, vol. 266, pp. 107078 (ISSN 0277-3791) (Articolo su rivista)
Feltracco, Matteo; Barbaro, Elena; Morabito, Elisa; Zangrando, Roberta; Piazza, Rossano; Barbante, Carlo; Gambaro, Andrea (2021), Assessing glyphosate in water, marine particulate matter, and sediments in the Lagoon of Venice in ENVIRONMENTAL SCIENCE AND POLLUTION RESEARCH INTERNATIONAL, vol. 14 October 2021 (ISSN 0944-1344) (Articolo su rivista)
Dallo F.; Zannoni D.; Gabrieli J.; Cristofanelli P.; Calzolari F.; De Blasi F.; Spolaor A.; Battistel D.; Lodi R.; Cairns W.R.L.; Fjaeraa A.M.; Bonasoni P.; Barbante C. (2021), Calibration and assessment of electrochemical low-cost sensors in remote alpine harsh environments in ATMOSPHERIC MEASUREMENT TECHNIQUES, vol. 14, pp. 6005-6021 (ISSN 1867-1381) (Articolo su rivista)
Burgay F.; Barbaro E.; Cappelletti D.; Turetta C.; Gallet J.-C.; Isaksson E.; Stenni B.; Dreossi G.; Scoto F.; Barbante C.; Spolaor A. (2021), First discrete iron(II) records from Dome C (Antarctica) and the Holtedahlfonna glacier (Svalbard) in CHEMOSPHERE, vol. 267, pp. 129335 (ISSN 0045-6535) (Articolo su rivista)
Segato D.; Villoslada Hidalgo M.D.C.; Edwards R.; Barbaro E.; Vallelonga P.; Kjaer H.A.; Simonsen M.; Vinther B.; Maffezzoli N.; Zangrando R.; Turetta C.; Battistel D.; Vesteinsson O.; Barbante C.; Spolaor A. (2021), Five thousand years of fire history in the high North Atlantic region: Natural variability and ancient human forcing in CLIMATE OF THE PAST, vol. 17, pp. 1533-1545 (ISSN 1814-9324) (Articolo su rivista)
Picone M.; Distefano G.G.; Marchetto D.; Russo M.; Vecchiato M.; Gambaro A.; Barbante C.; Volpi Ghirardini A. (2021), Fragrance materials (FMs) affect the larval development of the copepod Acartia tonsa: An emerging issue for marine ecosystems in ECOTOXICOLOGY AND ENVIRONMENTAL SAFETY, vol. 215, pp. 112146 (ISSN 0147-6513) (Articolo su rivista)
Bohleber, Pascal; Roman, Marco; Barbante, Carlo; Vascon, Sebastiano; Siddiqi, Kaleem; Pelillo, Marcello (2021), Ice Core Science Meets Computer Vision: Challenges and Perspectives in FRONTIERS IN COMPUTER SCIENCE, vol. 3 (ISSN 2624-9898) (Articolo su rivista)
Stella, Elisa; Mari, Lorenzo; Gabrieli, Jacopo; Barbante, Carlo; Bertuzzo, Enrico (2021), Mapping environmental suitability for anthrax reemergence in the Arctic in ENVIRONMENTAL RESEARCH LETTERS, vol. 16, pp. 105013 (ISSN 1748-9326) (Articolo su rivista)
Vecchiato M.; Bonato T.; Barbante C.; Gambaro A.; Piazza R. (2021), Organic pollutants in protected plain areas: The occurrence of PAHs, musks, UV-filters, flame retardants and hydrocarbons in woodland soils in SCIENCE OF THE TOTAL ENVIRONMENT, vol. 796, pp. 149003 (ISSN 0048-9697) (Articolo su rivista)
Argiriadis, E.; Bortolini, M.; Kehrwald, N. M.; Roman, M.; Turetta, C.; Hanif, S.; Erhenhi, E. O.; Aliaga, J. M. Ramirez; McWethy, D. B.; Myrbo, A. E.; Pauchard, A.; Barbante, C.; Battistel, D. (2021), Rapa Nui (Easter Island) Rano Raraku crater lake basin: Geochemical characterization and implications for the Ahu-Moai Period in PLOS ONE, vol. 16, pp. e0254793 (ISSN 1932-6203) (Articolo su rivista)
Corami, Fabiana; Rosso, Beatrice; Morabito, Elisa; Rensi, Veronica; Gambaro, Andrea; Barbante, Carlo (2021), Small microplastics (<100 μm), plasticizers and additives in seawater and sediments: Oleo-extraction, purification, quantification, and polymer characterization using Micro-FTIR in SCIENCE OF THE TOTAL ENVIRONMENT, vol. 797, pp. 148937 (ISSN 0048-9697) (Articolo su rivista)
Li Y.; Wang N.; Barbante C.; Kang S.; Niu H.; Wu X.; Barbaro E.; Argiriadis E.; Dong Z.; Wang S.; Gambaro A.; Li Q. (2021), Spatial distribution and potential sources of methanesulfonic acid in High Asia glaciers in ATMOSPHERIC RESEARCH, vol. 248, pp. 105227 (ISSN 0169-8095) (Articolo su rivista)
Bohleber, Pascal; Roman, Marco; Šala, Martin; Delmonte, Barbara; Stenni, Barbara; Barbante, Carlo (2021), Two-dimensional impurity imaging in deep Antarctic ice cores: snapshots of three climatic periods and implications for high-resolution signal interpretation in THE CRYOSPHERE, vol. 15, pp. 3523-3538 (ISSN 1994-0424) (Articolo su rivista)
Berto M.; Cappelletti D.; Barbaro E.; Varin C.; Gallet J.-C.; Markowicz K.; Rozwadowska A.; Mazzola M.; Crocchianti S.; Poto L.; Laj P.; Barbante C.; Spolaor A. (2021), Variability in black carbon mass concentration in surface snow at Svalbard in ATMOSPHERIC CHEMISTRY AND PHYSICS, vol. 21, pp. 12479-12493 (ISSN 1680-7316) (Articolo su rivista)
Feltracco M.; Barbaro E.; Spolaor A.; Vecchiato M.; Callegaro A.; Burgay F.; Varde M.; Maffezzoli N.; Dallo F.; Scoto F.; Zangrando R.; Barbante C.; Gambaro A. (2021), Year-round measurements of size-segregated low molecular weight organic acids in Arctic aerosol in SCIENCE OF THE TOTAL ENVIRONMENT, vol. 763 (ISSN 0048-9697) (Articolo su rivista)
Matteo Feltracco; Elena Barbaro; Andrea Spolaor; Marco Vecchiato; Alice Callegaro; Francois Burgay; Massimiliano Vardè; Niccolò Maffezzoli; Federico Dallo; Federico Scoto; Clara Turetta; Roberta Zangrando; Carlo Barbante; Andrea Gambaro (2021), Water soluble compounds in size-segregated Arctic aerosol at Gruvebadet, Ny-Ålesund in 2013, 2014, 2015 and 2018-2019 (Banca dati)
Corami, Fabiana; Rosso, Beatrice; Bravo, Barbara; Gambaro, Andrea; Barbante, Carlo (2020), A novel method for purification, quantitative analysis and characterization of microplastic fibers using Micro-FTIR in CHEMOSPHERE, vol. 238, pp. 124564 (ISSN 0045-6535) (Articolo su rivista)
Barbaro E.; Morabito E.; Gregoris E.; Feltracco M.; Gabrieli J.; Varde M.; Cairns W.R.L.; Dallo F.; De Blasi F.; Zangrando R.; Barbante C.; Gambaro A. (2020), Col Margherita Observatory: A background site in the Eastern Italian Alps for investigating the chemical composition of atmospheric aerosols in ATMOSPHERIC ENVIRONMENT, vol. 221 (ISSN 1352-2310) (Articolo su rivista)
Zangrando, Roberta; Zanella, Veronica; Karroca, Ornela; Barbaro, Elena; Kehrwald, Natalie M.; Battistel, Dario; Morabito, Elisa; Gambaro, Andrea; Barbante, Carlo (2020), Dissolved organic matter in the deep TALDICE ice core: A nano-UPLC-nano-ESI-HRMS method in SCIENCE OF THE TOTAL ENVIRONMENT, vol. 700, pp. 134432 (ISSN 0048-9697) (Articolo su rivista)
Corami F.; Rosso B.; Roman M.; Picone M.; Gambaro A.; Barbante C. (2020), Evidence of small microplastics (<100 μm) ingestion by Pacific oysters (Crassostrea gigas): A novel method of extraction, purification, and analysis using Micro-FTIR in MARINE POLLUTION BULLETIN, vol. 160, pp. 111606 (ISSN 0025-326X) (Articolo su rivista)
Corami, Fabiana; Morabito, Elisa; Gambaro, Andrea; Cescon, Paolo; Libralato, Giovanni; Picone, Marco; Volpi Ghirardini, Anna; Barbante, Carlo (2020), Geospeciation, toxicological evaluation, and hazard assessment of trace elements in superficial and deep sediments in ENVIRONMENTAL SCIENCE AND POLLUTION RESEARCH INTERNATIONAL, vol. N/D (ISSN 0944-1344) (Articolo su rivista)
Pascal Bohleber; Marco Roman; Martin Šala; Carlo Barbante (2020), Imaging the impurity distribution in glacier ice cores with LA-ICP-MS in JOURNAL OF ANALYTICAL ATOMIC SPECTROMETRY, vol. N/D (ISSN 0267-9477) (Articolo su rivista)
Naitza, Luca; Cristofanelli, Paolo; Marinoni, Angela; Calzolari, Francescopiero; Roccato, Fabrizio; Busetto, Maurizio; Sferlazzo, Damiano; Aruffo, Eleonora; Di Carlo, Piero; Bencardino, Mariantonia; D'Amore, Francesco; Sprovieri, Francesca; Pirrone, Nicola; Dallo, Federico; Gabrieli, Jacopo; Vardè, Massimiliano; Resci, Giorgio; Barbante, Carlo; Bonasoni, Paolo; Putero, Davide (2020), Increasing the maturity of measurements of essential climate variables (ECVs) at Italian atmospheric WMO/GAW observatories by implementing automated data elaboration chains in COMPUTERS & GEOSCIENCES, vol. 137, pp. 104432 (ISSN 0098-3004) (Articolo su rivista)
Feltracco M.; Barbaro E.; Tedeschi S.; Spolaor A.; Turetta C.; Vecchiato M.; Morabito E.; Zangrando R.; Barbante C.; Gambaro A. (2020), Interannual variability of sugars in Arctic aerosol: Biomass burning and biogenic inputs in SCIENCE OF THE TOTAL ENVIRONMENT, vol. 706, pp. 136089 (ISSN 0048-9697) (Articolo su rivista)
Argiriadis, Elena; Martino, Matteo; Segnana, Michela; Poto, Luisa; Vecchiato, Marco; Battistel, Dario; Gambaro, Andrea; Barbante, Carlo (2020), Multi-proxy biomarker determination in peat: Optimized extraction and cleanup method for paleoenvironmental application in MICROCHEMICAL JOURNAL, vol. 156, pp. 104821 (ISSN 0026-265X) (Articolo su rivista)
Stella E.; Mari L.; Gabrieli J.; Barbante C.; Bertuzzo E. (2020), Permafrost dynamics and the risk of anthrax transmission: a modelling study in SCIENTIFIC REPORTS, vol. 10, pp. 16460 (ISSN 2045-2322) (Articolo su rivista)
Roman, Marco; Rigo, Chiara; Castillo-Michel, Hiram; Urgast, Dagmar S; Feldmann, Jörg; Munivrana, Ivan; Vindigni, Vincenzo; Mičetić, Ivan; Benetti, Federico; Barbante, Carlo; Cairns, Warren R L (2020), Spatiotemporal distribution and speciation of silver nanoparticles in the healing wound in ANALYST, vol. N/D (ISSN 0003-2654) (Articolo su rivista)
Vecchiato M.; Gambaro A.; Kehrwald N.M.; Ginot P.; Kutuzov S.; Mikhalenko V.; Barbante C. (2020), The Great Acceleration of fragrances and PAHs archived in an ice core from Elbrus, Caucasus in SCIENTIFIC REPORTS, vol. 10, pp. 10661 (ISSN 2045-2322) (Articolo su rivista)
Tedesco R.; Villoslada Hidalgo M.D.C.; Varde M.; Kehrwald N.M.; Barbante C.; Cozzi G. (2020), Trace and rare earth elements determination in milk whey from the Veneto region, Italy in FOOD CONTROL, vol. 121, pp. 107595 (ISSN 0956-7135) (Articolo su rivista)
Matteo Feltracco, Elena Barbaro, Andrea Spolaor, Roberta Zangrando, Carlo Barbante, Andrea Gambaro (2020), Distribuzione dimensionale di ioni organici e inorganici dell'aerosol Artico: sorgenti e trasporto in una serie temporale di un anno , PM2020, IAS – Società Italiana di Aerosol, Convegno: PM2020, 14-16 Ottobre 2020 (ISBN 9788894213539) (Abstract in Atti di convegno)
Federico Dallo, Daniele Zannoni, Fabrizio de Blasi, Jacopo Gabrieli, Carlo Barbante, Paolo Bonasoni, Paolo Cristofanelli, Francescopiero Calzolari, Ann Mari Fjaeraa, Are Bäcklund, Fred Bauman (2020), PIONEER: open wireless sensor network for smart environmental monitoring of remote areas , EGU2020-16375, EGU, Convegno: EGU General Assembly 2020, 4-8 Maggio 2020 (Abstract in Atti di convegno)
Pascal Bohleber, Marco Roman, Carlo Barbante, Barbara Stenni,Barbara Delmonte (2020), Towards an improved understanding of high-resolution impurity signals in deep Antarctic ice cores , EGU General Assembly 2020, EGU, Convegno: EGU General Assembly 2020, 4-8 maggio 2020 (Abstract in Atti di convegno)
Fabiana Corami, Beatrice Rosso, Veronica Rensi, Andrea Gambaro, Carlo Barbante. (2020), Evidence of small microplastics in waters and sediments of the Venice Lagoon: quantitative analysis and polymer identification using Micro-FTIR , EUROLAG 2020, CORILA EUROLAG 2020, Convegno: EUROLAG 2020 (ISBN 9788889405338) (Poster in Atti di convegno)
Li Q.; Wang N.; Barbante C.; Kang S.; Callegaro A.; Battistel D.; Argiriadis E.; Wan X.; Yao P.; Pu T.; Wu X.; Han Y.; Huai Y. (2019), Biomass burning source identification through molecular markers in cryoconites over the Tibetan Plateau in ENVIRONMENTAL POLLUTION, vol. 244, pp. 209-217 (ISSN 0269-7491) (Articolo su rivista)
Barbaro, Elena; Feltracco, Matteo; Cesari, Daniela; Padoan, Sara; Zangrando, Roberta; Contini, Daniele; Barbante, Carlo; Gambaro, Andrea (2019), Characterization of the water soluble fraction in ultrafine, fine, and coarse atmospheric aerosol in SCIENCE OF THE TOTAL ENVIRONMENT, vol. 658, pp. 1423-1439 (ISSN 0048-9697) (Articolo su rivista)
Spolaor, Andrea; Barbaro, Elena; Cappelletti, David; Turetta, Clara; Mazzola, Mauro; Giardi, Fabio; Björkman, Mats P.; Lucchetta, Federico; Dallo, Federico; Pfaffhuber, Katrine Aspmo; Angot, Hélène; Dommergue, Aurelien; Maturilli, Marion; Saiz-Lopez, Alfonso; Barbante, Carlo; Cairns, Warren R. L. (2019), Diurnal cycle of iodine, bromine, and mercury concentrations in Svalbard surface snow in ATMOSPHERIC CHEMISTRY AND PHYSICS, vol. 19, pp. 13325-13339 (ISSN 1680-7324) (Articolo su rivista)
Burgay F.; Erhardt T.; Lunga D.D.; Jensen C.M.; Spolaor A.; Vallelonga P.; Fischer H.; Barbante C. (2019), Fe 2+ in ice cores as a new potential proxy to detect past volcanic eruptions in SCIENCE OF THE TOTAL ENVIRONMENT, vol. 654, pp. 1110-1117 (ISSN 0048-9697) (Articolo su rivista)
Feltracco, Matteo; Barbaro, Elena; Kirchgeorg, Torben; Spolaor, Andrea; Turetta, Clara; Zangrando, Roberta; Barbante, Carlo; Gambaro, Andrea (2019), Free and combined L- and D-amino acids in Arctic aerosol in CHEMOSPHERE, vol. 220, pp. 412-421 (ISSN 0045-6535) (Articolo su rivista)
Roberta Zangrando, Fabiana Corami, Elena Barbaro, Anna Grosso, Carlo Barbante, Clara Turetta, Gabriele Capodaglio, Andrea Gambaro (2019), Free phenolic compounds in waters of the Ross Sea in SCIENCE OF THE TOTAL ENVIRONMENT, vol. 650, pp. 2117-2128 (ISSN 0048-9697) (Articolo su rivista)
Roman M.; Ferretti P.; Cairns W.R.L.; Spolaor A.; Turetta C.; Barbante C. (2019), High speed-low volume automated ICP-QMS method for determination of Mg/Ca in biogenic calcite in JOURNAL OF ANALYTICAL ATOMIC SPECTROMETRY, vol. 34, pp. 764-773 (ISSN 0267-9477) (Articolo su rivista)
Corella J.P.; Maffezzoli N.; Alberto Cuevas C.; Vallelonga P.; Spolaor A.; Cozzi G.; Muller J.; Vinther B.; Barbante C.; Astrid Kjaer H.; Edwards R.; Saiz-Lopez A. (2019), Holocene atmospheric iodine evolution over the North Atlantic in CLIMATE OF THE PAST, vol. 15, pp. 2019-2030 (ISSN 1814-9324) (Articolo su rivista)
Elena Agiriadis; Carlo Barbante; Rhawn F. Denniston (2019), Improved Polycyclic Aromatic Hydrocarbon and n‑Alkane Determination in Speleothems through Cleanroom Sample Processing in ANALYTICAL CHEMISTRY, vol. N/D (ISSN 0003-2700) (Articolo su rivista)
Massimiliano Vardè, Federico Dallo, Warren R. L. Cairns, Fabrizio de Blasi, Niccolò Maffezzoli, Jacopo Gabrieli, Giulio Cozzi, Paolo Cristofanelli, Luca Naitza, Francescopiero Calzolari, Maurizio Busetto, Silvio Davolio, Paolo Bonasoni, Carlo Barbante (2019), A survey of total gaseous mercury and ozone during spring and summer 2018 after characterization of air masses at the Col Margherita Atmospheric Observatory (2543 m a.s.l.) in the Italian Dolomites , Geophysical Research Abstracts Vol. 21, EGU2019-17017-4, 2019, EGU General Assembly, vol. 21, Convegno: EGU General Assembly 2019, 7–12 Aprile 2019 (Abstract in Atti di convegno)
Federico Dallo, Fabrizio de Blasi, Jacopo Gabrieli, Carlo Barbante, Paolo Cristofanelli, Francescopiero Calzolari, Davide Putero, Ann Mari Fjaeraa, Are Backlund (2019), Laboratory calibration and field assessment of low-cost electrochemical Ozone sensors in Alpine and Arctic environments in Federico Dallo, Fabrizio de Blasi, Jacopo Gabrieli, Carlo Barbante, Paolo Cristofanelli, Francescopiero Calzolari, Davide Putero, Ann Mari Fjaeraa, Are Backlund, Geophysical Research Abstracts Vol. 21, EGU2019-1272, 2019 EGU General Assembly 2019, EGU General Assembly, vol. 21, Convegno: EGU General Assembly 2019, 7–12 Aprile 2019 (Abstract in Atti di convegno)
Fabrizio de Blasi, Jacopo Gabrieli, Alexander Zhuravlev, Stefano Urbini, François Burgay, Rachele Lodi, Federico Dallo, Andrea Spolaor, Renato R. Colucci, Carlo Barbante (2019), Mt. Grand Combin ice core: correspondence among meteorological, morphological and geophysical evidence with ice core analysis , Geophysical Research Abstracts Vol. 21, EGU2019-14393-2, 2019, EGU General Assembly, Convegno: EGU General Assembly 2019, 7–12 Aprile 2019 (Abstract in Atti di convegno)
Elena Argiriadis, Rhawn Denniston, Huong Quynh Anh Nguyen, Mattia Baltieri, Carlo Barbante (2019), Organic proxies in speleothems: analytical method and first data from cave KNI-51 , Geophysical Research Abstracts in GEOPHYSICAL RESEARCH ABSTRACTS, Copernicus Publications, vol. 21, pp. 10470, Convegno: European Geosciences Union General Assembly, 7-12 Aprile 2019 (ISSN 1607-7962) (Abstract in Atti di convegno)
Matteo Feltracco, Silvia Tedeschi, Elena Barbaro, Andrea Spolaor, Clara Turetta, Roberta Zangrando, Carlo Barbante, Andrea Gambaro (2019), Three Years Monitoring of Sugars in Arctic Aerosol , EAC2019, Gothenburg Air and Climate Network / NOSA, Convegno: European Aerosol Conference 2019, 25-30/09/2019 (Poster in Atti di convegno)
Battistel, D.; Roman, M.; Marchetti, A.; Kehrwald, N.M.; Radaelli, M.; Balliana, E.; Toscano, G.; Barbante, C. (2018), Anthropogenic impact in the Maya Lowlands of Petén, Guatemala, during the last 5500 years in JOURNAL OF QUATERNARY SCIENCE, vol. 33, pp. 166-176 (ISSN 0267-8179) (Articolo su rivista)
Vecchiato, Marco*; Turetta, Clara; Patti, Bernardo; Barbante, Carlo; Piazza, Rossano; Bonato, Tiziano; Gambaro, Andrea (2018), Distribution of fragrances and PAHs in the surface seawater of the Sicily Channel, Central Mediterranean in SCIENCE OF THE TOTAL ENVIRONMENT, vol. 634, pp. 983-989 (ISSN 0048-9697) (Articolo su rivista)
Dario Battistel, Irene Padovani, Federico Dallo, Carlo Barbante, Elisabetta Zendri, Eleonora Balliana (2018), Evaluation of the volatile organic compound emissions in modern and naturally aged Japanese paper in JOURNAL OF CULTURAL HERITAGE, vol. 33, pp. 18-29 (ISSN 1778-3674) (Articolo su rivista)
Andrea Spolaor, Hélène Angot, Marco Roman, Aurélien Dommergue, Claudio Scarchilli, Massimiliano Vardè, Massimo Del Guasta, Xanthi Pedeli, Cristiano Varin, Francesca Sprovieri, Olivier Magand, Michel Legrand, Carlo Barbante, Warren R.L. Cairns (2018), Feedback mechanisms between snow and atmospheric mercury: Results and observations from field campaigns on the Antarctic plateau in CHEMOSPHERE, vol. 197, pp. 306-317 (ISSN 0045-6535) (Articolo su rivista)
Callegaro, Alice; Matsubara Pereira, Felipe; Battistel, Dario; Kehrwald, Natalie M.; Bird, Broxton W.; Kirchgeorg, Torben; Barbante, Carlo (2018), Fire, vegetation and Holocene climate in the south-eastern Tibetan Plateau: a multi-biomarker reconstruction from Paru Co in CLIMATE OF THE PAST DISCUSSIONS, vol. N/D, pp. 1-33 (ISSN 1814-9359) (Articolo su rivista)
Callegaro, Alice; Battistel, Dario; Kehrwald, Natalie M.; Matsubara Pereira, Felipe; Kirchgeorg, Torben; Del Carmen Villoslada Hidalgo, Maria; Bird, Broxton W.; Barbante, Carlo (2018), Fire, vegetation, and Holocene climate in a southeastern Tibetan lake: A multi-biomarker reconstruction from Paru Co in CLIMATE OF THE PAST, vol. 14, pp. 1543-1563 (ISSN 1814-9324) (Articolo su rivista)
Vecchiato, Marco*; Barbaro, Elena; Spolaor, Andrea; Burgay, Francois; Barbante, Carlo; Piazza, Rossano; Gambaro, Andrea (2018), Fragrances and PAHs in snow and seawater of Ny-Ålesund (Svalbard): Local and long-range contamination in ENVIRONMENTAL POLLUTION, vol. 242, pp. 1740-1747 (ISSN 0269-7491) (Articolo su rivista)
Barbante (2018), Greenland records of aerosol source and atmospheric lifetime changes from the Eemian to the Holocene in NATURE COMMUNICATIONS, vol. 9 (ISSN 2041-1723) (Articolo su rivista)
Dario Battistel, Natalie M. Kehrwald, Piero Zennaro, Giuseppe Pellegrino, Elena Barbaro, Roberta Zangrando, Xanthi X. Pedeli, Cristiano Varin, Andrea Spolaor, Paul T. Vallelonga, Andrea Gambaro, Carlo Barbante (2018), High-latitude Southern Hemisphere fire history during the mid to late Holocene (6000–750 BP) in CLIMATE OF THE PAST, vol. 14, pp. 871-886 (ISSN 1814-9324) (Articolo su rivista)
Elisa Morabito, Fabiana Corami, Paolo Cescon, Annamaria Volpi Ghirardini, Andrea Gambaro, Carlo Barbante. (2018), Il quadro normativo ambientale nella Laguna di Venezia. Proposta di una nuova procedura di gestione dei sedimenti in INGEGNERIA DELL'AMBIENTE, vol. 2, pp. 107-122 (ISSN 2420-8256) (Articolo su rivista)
E. Argiriadis, D. Battistel, D. B. McWethy, M. Vecchiato, T. Kirchgeorg, N. M. Kehrwald, C. Whitlock, J. M. Wilmshurst, C. Barbante (2018), Lake sediment fecal and biomass burning biomarkers provide direct evidence for prehistoric human-lit fires in New Zealand in SCIENTIFIC REPORTS, vol. 8, pp. 12113 (ISSN 2045-2322) (Articolo su rivista)
Li, Quanlian; Wang, Ninglian; Barbante, Carlo; Kang, Shichang; Yao, Ping; Wan, Xin; Barbaro, Elena; Del Carmen Villoslada Hidalgo, Maria; Gambaro, Andrea; Li, Chaoliu; Niu, Hewen; Dong, Zhiwen; Wu, Xiaobo. (2018), Levels and spatial distributions of levoglucosan and dissolved organic carbon in snowpits over the Tibetan Plateau glaciers in SCIENCE OF THE TOTAL ENVIRONMENT, vol. 612, pp. 1340-1347 (ISSN 0048-9697) (Articolo su rivista)
Gregoris, E.; Roman, M.; Gambaro, A.; Barbante, C. (2018), Multi-criteria ranking of chemicals for toxicological impact assessments in ENVIRONMENTAL IMPACT ASSESSMENT REVIEW, vol. 73, pp. 122-127 (ISSN 0195-9255) (Articolo su rivista)
C. Barbante, A. Rovere, et al (2018), Palaeoclimate constraints on the impact of 2 degrees C anthropogenic warming and beyond in NATURE GEOSCIENCE, vol. 11, pp. 474-490 (ISSN 1752-0894) (Articolo su rivista)
Matteo Feltracco, Elena Barbaro, Daniele Contini, Roberta Zangrando, Giuseppa Toscano, Dario Battistel, Carlo Barbante, Andrea Gambaro (2018), Photo-oxidation products of α-pinene in coarse, fine and ultrafine aerosol: A new high sensitive HPLC-MS/MS method in ATMOSPHERIC ENVIRONMENT, vol. 180, pp. 149-155 (ISSN 1352-2310) (Articolo su rivista)
Barbante (2018), Rapid increase in atmospheric iodine levels in the North Atlantic since the mid-20th century in NATURE COMMUNICATIONS, vol. 9 (ISSN 2041-1723) (Articolo su rivista)
Barbante (2018), Signals of pollution revealed by trace elements in recent snow from mountain glaciers at the Qinghai-Tibetan plateau in CHEMOSPHERE, vol. 200, pp. 523-531 (ISSN 0045-6535) (Articolo su rivista)
Naitza Luca; Putero Davide; Cristofanelli Paolo; Marinoni Angela; Landi Tony Christian; Roccato Fabrizio; Calzolari Francescopiero; Bonasoni Paolo; Barbante Carlo; Gabrieli Jacopo; Vardè Massimiliano; Dallo Federico (2018), Automatic processing of essential climate variables (ECVs) recorded at atmospheric observatories in the framework of NextDATA Project in Naitza Luca; Putero Davide; Cristofanelli Paolo; Marinoni Angela; Landi Tony Christian; Roccato Fabrizio; Calzolari Francescopiero; Bonasoni Paolo; Barbante Carlo; Gabrieli Jacopo; Vardè Massimiliano; Dallo Federico, 20th EGU General Assembly, EGU2018, Proceedings from the conference held 4-13 April, 2018 in Vienna, Austria, p.10036, EGU, Convegno: EGU General Assembly, 4-13 Aprile, 2018 (Abstract in Atti di convegno)
Andrea Gambaro, Elena Barbaro, Matteo Feltracco, Sara Padoan, Roberta Zangrando, Daniele Contini, Carlo Barbante (2018), Caratterizzazione dimensionale dei composti solubili in acqua nella frazione ultrafine, fine e grossolana dell'aerosol urbano , PM2018, IAS - Italian Aerosol Society, Convegno: VIII Convegno Nazionale sul Particolato Atmosferico - PM2018, 23 - 25 Maggio 2018 (Abstract in Atti di convegno)
Sara, Padoan; Elena, Barbaro; Matteo, Feltracco; Roberta, Zangrando; Carlo, Barbante; Andrea, Gambaro (2018), Characterization of Ionic Composition in the Submicron Fraction of Urban Aerosol , ATTI del XXVI CONGRESSO NAZIONALE SCI, Volume II, Divisione di Chimica dell'Ambiente e dei Beni Culturali, Divisione di Chimica Analitica, Società Chimica Italiana, Convegno: XXVI Congresso Nazionale della Società Chimica Italiana, 11-14 settembre 2017 (ISBN 9788886208802) (Abstract in Atti di convegno)
Matteo Feltracco, Elena Barbaro, Roberta Zangrando, Carlo Barbante, Andrea Gambaro (2018), Studio della composizione chimica nelle diverse classi dimensionali dell'aerosol artico idrosolubile , PM2018, IAS - Italian Aerosol Society, Convegno: VIII Convegno Nazionale sul Particolato Atmosferico - PM2018, 23 - 25 Maggio 2018 (Poster in Atti di convegno)
Partecipazione come referee di progetti di ricerca nazionali ed internazionali
National Science Foundation (US), European Science Foundation, National Environmental Research Council (UK). PRIN
Partecipazione a comitati editoriali di riviste/collane scientifiche
Descrizione dell'attività di ricerca svolta nel triennio e gli obiettivi futuri
- Beyond EPICA (www.beyondepica.eu), which aims to obtain quantitative, high-resolution ice-core information on past climate dynamics and environmental changes over the last 1.5 Myr. The project is focused on how the climate changed during the transition of the Middle Pleistocene Transition, which took place between 900,000 and 1,200,000 years ago. It comprises 12 partners, more than 200 researchers involved.
- Ice Memory (www.icememory.org) is an international project under the auspices of UNESCO. It aims to collect ice cores from major glacial sites of non-polar areas of the earth and, after an initial geochemical investigation, which aims at dating the samples and general characterization, catalog them and preserve them in Antarctica at the in order to make these samples, available to the scientific community of the future. A work of preserving the scientific memory contained in glaciers.
Altri prodotti scientifici
Tutor di 3 Marie Curie Fellowship.
Pascal Bohleber,
Federico Dallo
Niccolò Maffezzoli
Menzioni e premi ricevuti
Vice Presidente dell'Accademia Nazionale delle Scienze detta dei XL
Segretario della Classe di Scienze dell'Istituto Veneto di Scienze Lettere ed Arti
Relazioni invitate presso convegni o workshops
Seminari su invito tenuti presso altre Università, Centri di Ricerca, Aziende, etc.
10 seminari ad invito presso altre università, EPR, aziende
Incarichi accademici e attività organizzative
CdA di Ca'Foscari fino al Dicembre 2020
Componente di Collegi didattici, Comitati e Commissioni di Dipartimento, Commissioni di Ateneo
Coordinatore del PhD in Scienze Polari