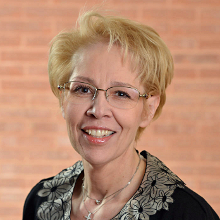 Dati relazione
Periodo di riferimento

24/12/2016 - 23/12/2019
Afferenza

Dipartimento di Management
Ruolo

Professori ordinari
Attività didattica
| A.A. | Insegnamento | Codice | Voto (max 4) | Voto medio area (max 4) |
| --- | --- | --- | --- | --- |
| 2016/2017 | ANALISI DEI COSTI DELLE IMPRESE INTERNAZIONALI | EM1021 | 3.6 | 3.1 |
| 2016/2017 | BILANCIO E ANALISI ECONOMICO-FINANZIARIA | ET0004 | 3.5 | 3.1 |
| 2016/2017 | ECONOMIA AZIENDALE | ET0017 | 3.6 | 3.1 |
| 2017/2018 | BILANCIO E ANALISI ECONOMICO-FINANZIARIA | ET0004 | 3.6 | 3.1 |
| 2017/2018 | BILANCIO E ANALISI ECONOMICO-FINANZIARIA | ET0098 | 3.6 | 3.1 |
| 2017/2018 | ECONOMIA AZIENDALE | ET0017 | 3.8 | 3.1 |
| 2018/2019 | BILANCIO E ANALISI ECONOMICO-FINANZIARIA | ET0004 | 3.7 | 3.1 |
| 2018/2019 | BILANCIO E ANALISI ECONOMICO-FINANZIARIA | ET0098 | 3.6 | 3.1 |
| 2018/2019 | ECONOMIA AZIENDALE | ET0017 | 3.8 | 3.1 |
Tesi
| Anno solare | Tipologia | Tesi Relatore | Tesi Correlatore |
| --- | --- | --- | --- |
| 2016 | Corso di laurea | 26 | |
| 2016 | Corso di laurea magistrale | 21 | 5 |
| 2017 | Corso di laurea | 36 | |
| 2017 | Corso di laurea magistrale | 19 | 2 |
| 2018 | Corso di laurea | 34 | |
| 2018 | Corso di laurea magistrale | 19 | 6 |
Ricerche sviluppate e in corso
Attribuzione costi indiretti ai costi di prodott0
analisi gestionale aziende di piccole dimensioni
elementi innovativi analisi di bilancio
evoluzione storica dell'informativa di bilancio dal 1882 ad oggi
invalidità bilancio
Pubblicazioni realizzate nel triennio
avi maria silvia (2019), Il sistema informativo integrato. Vol I Analisi aziendali di natura economico-finanziaria: il bilancio come strumento di gestione . II EDIZIONE , Venezia, Ca foscarina Editore, pp. 1-448 (ISBN 9788875434632) (Monografia o trattato scientifico)
avi maria silvia (2019), The reinforced fiscal derivation, the civil postulates of faithful representation of measuring of the economical facts object of accounting/correctness/understandabilit y and the civil and penalty legitimacy of the financial reporting The role of understandability in civil and penalty matters , Torino, PEARSON, pp. 1-141 (ISBN 9788867742868) (Monografia o trattato scientifico)
MARIA SILVIA AVI; MENIN MIRKO (2019), An analysis of the decision-making process from a mathematical, socio-psychological, and managerial perspective in EUROPEAN JOURNAL OF ECONOMICS, FINANCE AND ADMINISTRATIVE SCIENCES, vol. 102, pp. 64-76 (ISSN 1450-2275) (Articolo su rivista)
M.S. Avi (2019), Impact of Tax Legislation: True and Fair View in Italy in EUROPEAN JOURNAL OF ECONOMICS, FINANCE AND ADMINISTRATIVE SCIENCES, vol. 101, pp. 33-47 (ISSN 1450-2275) (Articolo su rivista)
maria silvia avi (2019), Interferenze fiscali in bilancio: quale l'impatto sul controllo di gestione. in CONTROLLO DI GESTIONE, vol. 13, pp. 1-13 (ISSN 2532-1854) (Articolo su rivista)
MARIA SILVIA AVI (2019), La riclassificazione del conto economico in un sistema informativo integrato: problematicità e soluzioni in AMMINISTRAZIONE & FINANZA, vol. 8-9 INSERTO ALLEGATO AL NUMERO 8-9 DELLA RIVISTA, pp. 1-18 (ISSN 1971-5013) (Articolo su rivista)
Maria Silvia Avi (2019), PROBLEMATICITA'NELL'AMBITO DELLA RICLASSIFICAZIONE DELLO STATO PATRIMONIALE ATTUATA NELL'OTTICA DI UN SISTEMA INFORMATIVO INTEGRATO in AMMINISTRAZIONE & FINANZA, vol. 2 INSERTO AL VOLUME 2, pp. 1-21 (ISSN 1971-5013) (Articolo su rivista)
avi maria silvia (2019), Riclassificare lo stato patrimoniale per fini decisionali: questione obsoleta? in AMMINISTRAZIONE & FINANZA, vol. 1, pp. 49-57 (ISSN 1971-5013) (Articolo su rivista)
maria silvia avi (2019), Voluntary company liquidation: economic and management aspects in EUROPEAN JOURNAL OF ECONOMICS, FINANCE AND ADMINISTRATIVE SCIENCES, vol. 100, pp. 40-57 (ISSN 1450-2275) (Articolo su rivista)
M. S. Avi (2018), Dalla riclassificazione gestionale a quella civilistica. Problemi di un analista esterno e soluzioni in BILANCIO E REDDITO D'IMPRESA, vol. 10, pp. 32-45 (ISSN 2039-5566) (Articolo su rivista)
M. S. Avi (2018), Decretata la detraibilità IVA sulle migliorie su beni di terzi: impatto sul controllo di gestione. in CONTROLLO DI GESTIONE, vol. 5 agosto, pp. 4-14 (ISSN 2532-1854) (Articolo su rivista)
avi maria silvia (2018), Derivazione rafforzata; equità fiscale e redazione di un bilancio veritiero e non penalmente falso in RIVISTA ITALIANA DI RAGIONERIA E DI ECONOMIA AZIENDALE, vol. settembre-dicembre 2018, pp. 355-374 (ISSN 1593-9154) (Articolo su rivista)
maria silvia avi (2018), Il falso qualitativo penale in GUIDA ALLA CONTABILITÀ & BILANCIO, vol. 6, pp. 6-10 (ISSN 1826-2651) (Articolo su rivista)
M.S. AVI (2018), Impedire la nullità del bilancio mediante i chiarimenti in assemblea in AMMINISTRAZIONE & FINANZA, vol. 5, pp. 35-41 (ISSN 1971-5013) (Articolo su rivista)
M.S. Avi (2018), Lacune nella chiarezza del bilancio: dalla nullità civilistica della delibera approvativa del bilancio al falso qualitativo penale. in RIVISTA DEL DIRITTO COMMERCIALE E DEL DIRITTO GENERALE DELLE OBBLIGAZIONI, vol. 2, pp. 303-337 (ISSN 0035-5887) (Articolo su rivista)
M.S. Avi (2018), Redditività delle vendite e capacità del fatturato di diventare cash flow maker in AMMINISTRAZIONE & FINANZA, vol. 6, pp. 1-21 (ISSN 1971-5013) (Articolo su rivista)
M. S. Avi (2018), Rendiconto civilistico come strumento di informazione; lacune informative e possibili soluzioni in CONTROLLO DI GESTIONE, vol. 2, pp. 1-19 (ISSN 2532-1854) (Articolo su rivista)
MARIA SILVIA AVI (2018), The true and fair principle in Italy: impact of tax legislation on final financial statements assessments" in JOURNAL OF FINANCE AND MARKETING, vol. 2, pp. 1-10 (Articolo su rivista)
M. S. Avi (2018), The "frozen source": simplified solution, with excellent results, to overcome the problem of financial budgeting, in small and medium-sized companies. in EUROPEAN JOURNAL OF ECONOMICS, FINANCE AND ADMINISTRATIVE SCIENCES, vol. issue 98 April-July 2018, pp. 05-39 (ISSN 1450-2275) (Articolo su rivista)
Avi maria Silvia (2018), Understandability in Italian Financial Reporting and jail: a link lived dangerously.", in EUROPEAN JOURNAL OF ECONOMICS, FINANCE AND ADMINISTRATIVE SCIENCES, vol. 99, pp. 30-41 (ISSN 1450-2275) (Articolo su rivista)
Avi, Maria Silvia (2017), Il bilancio di esercizio: principi di redazione, norme civilistiche e principi contabili OIC. , Venezia, Cafoscarina Editore (ISBN 978-88-7543-435-9) (Monografia o trattato scientifico)
MARIA SILVIA, Avi (2017), Il sistema informativo integrato. Vol I. Analisi aziendali di natura economico-finanziaria:il bilancio come strumento di gestione , Venezia, Cafoscarina Editore, vol. I, pp. 1-450 (ISBN 978-88-7543-415-1) (Monografia o trattato scientifico)
Avi, maria silvia, Salvato Gianmaria (2017), SISTEMA INFORMATIVO INTEGRATO: UN MODELLO SEMPLIFICATO PER LE PMI DEL SETTORE CALZATURIERO , Torino, Giappichelli, vol. 1, pp. 1-227 (ISBN 978-88-921-0797-7) (Monografia o trattato scientifico)
Avi, Maria Silvia (2017), Il nodo di Gordio della programmazione finanziaria nelle PMI in CONTROLLO DI GESTIONE, vol. 3, pp. 1-30 (ISSN 2532-1854) (Articolo su rivista)
Avi, M. S. (2017), La rilevazione dell'acquisto di azioni proprie: busillis contabile e soluzioni alternative. in IL FISCO, vol. 20, pp. 1956-1966 (ISSN 1124-9307) (Articolo su rivista)
Avi, Maria Silvia (2017), Rateazione debito tributario delle imprese a fiscalità ordinaria: tutto cambi affinché nulla cambi. in CORRIERE TRIBUTARIO, vol. 35, pp. 2753-2758 (ISSN 1590-8100) (Articolo su rivista)
Avi, Maria Silvia (2017), Rendiconto civilistico: problemi di calcolo e loro impatto sulla legittimità del bilancio in IL FISCO, vol. 9, pp. 860-870 (ISSN 1124-9307) (Articolo su rivista)
maria silvia avi, (2017), The "tax-true and fiscally-fair" principle in Italian financial reporting in ACADEMY OF ACCOUNTING AND FINANCIAL STUDIES JOURNAL, vol. 21, pp. 1-22 (ISSN 1528-2635) (Articolo su rivista)
MARIA SILVIA, Avi (2017), " Il rendiconto finanziario e il cash flow: limite informativo del documento civilsitico". in IL FISCO, vol. 6, pp. 554-569 (ISSN 1124-9307) (Articolo su rivista)
MARIA SILVIA, Avi (2017), Casi ed esercizi di analisi di bilancio attuati nell'ambito di un sistema informativo integrato , Venezia, Cafoscarina Editore, pp. 1-305 (ISBN 978-88-7543-427-4) (Altro)
Avi, Maria Silvia (2016), L'indice di liquidità e la rateizzazione del debito fiscale fra normativa giuridica, direttive equitalia e decisioni delle commissioni tributarie. Problemi irrisolti e soluzionoi , Padova, Cedam (ISBN 9788813358334) (Monografia o trattato scientifico)
MARIA SILVIA, Avi (2016), Come evitare la redazione di verbali assembleari invalidi? in BILANCIO E REDDITO D'IMPRESA, vol. 11, pp. 39-49 (ISSN 2039-5566) (Articolo su rivista)
Avi, Maria Silvia (2016), Errori frequenti che invalidano il verbale d'assemblea in BILANCIO E REDDITO D'IMPRESA, vol. 12, pp. 43-53 (ISSN 2039-5566) (Articolo su rivista)
Avi, maria silvia (2016), Indice di liquidità e Equitalia: "misunderstanding" tributari in BILANCIO E REDDITO D'IMPRESA, vol. 7 LUGLIO, pp. 23-35 (ISSN 2039-5566) (Articolo su rivista)
Partecipazione a comitati editoriali di riviste/collane scientifiche
Da agosto 2019 sono membro dell'Editorial board della rivista: International Journal of Accounting and Finance Studies e membro di Advisoriy Board della rivista Academy of Strategic Management Journal (ASMJ).
Descrizione dell'attività di ricerca svolta nel triennio e gli obiettivi futuri
Nel triennio ho sviluppato le seguenti ricerche:
1) approfondimenti del sistema informativo integrato che , già in passato, avevo affrontato. Ho cercato di aggiungere elementi innovativi a tale sistema in modo da renderlo tool di gestione utile sia aalle grandi imprese che alle piccole aziende. Ho approfondito in modo particolare la parte riguardante l'analisi finanziaria e reddituale delle imprese attraverso l'analisi dei dati globali aziendali inseriti in bilancio
2)ho fatto una ricerca sulla derivazione rafforzata, tema che ho cercato di approfondire da un punto di vista di diritto tributario e di normativa sul bilancio d'esercizio
3) l'utilizzo degli indici da parte dell'Agenzia delle entrate per garantire la rateazione del debito tributario
4) ho approfondito un tema che, in passato avevo già trattato in un libro: l'invalidità di bilancio. Su questo tema sono uscite varie sentenze ed è per questo motivo che ho sentito la necessità di approfondire ulterioremente la tematica
5) ho effettuato una ricerca sulla programmazione finanziaria semplificata da utilizzare nelle piccole imprese che non necessita di strumenti matematici sofisticati. Malgrado ciò i risultati si avvinano moltissimo ai risultati ottenimibili mediante l'uso di strumenti più raffinati.
6) ho effettuato una ricerca sul falso qualitativo in bilancio. Con i dati di questa ricerca ho scritto un articolo

OBIETTIVI FUTURI
In futuro desidero approfondire le seguenti tematiche:
1) la nozione di posizione finanziaria netta, argomento molto dibattuto in dottrina
2) riprendere la ricerca sulle interferenze fiscali. Questa ricerca dura da 17 anni e voglio ultimare la raccolta dei dati degli ultimi tre esercizi. Obiettivo della ricerca è vedere, negli anni, come si è evoluta la tematica dell'inquinamento fiscale in bilancio
3) approfondire il sistema informativo integrato qualora venisse utilizzato nel settore delle calzature. Ho già scritto un testo su questo argomento riguardante il sistema in forma ridotta. La ricerca che intendo affrontare nei prossimi anni è la identificazione di un sistema informativo integrato complesso applicabile al settore calzaturiero. In questo caso il sistema non sarà ridotto bensì completo e, per definizione, complesso.
4)vorrei iniziare una ricerca approfondita sulla posta di bilancio "le azioni proprie" per evidenziare l'evoluzione che tale voce ha avuto negli ultimi 40 anni
Menzioni e premi ricevuti
A GIUGNO 2017 HO RICEVUTO PREMIO DIDATTICA DI DIPARTIMENTO per l'anno 2016.
A dicembre 2018 ho ricevuto premio didattica di dipartimento per l'a.a. 2017
A luglio 2018 ho ricevuto il premio alla didattica di Ateneo per l'a.a.2017.
Altre attività scientifiche
In questo Academy Accounting and Financial Studies Journal, Journal of Finance and Marketing, Journal of Environmental Waste Management and Recycling, Journal of Management Information and Decision Sciences, Journal of Economics and Economic Education Research, Journal of Legal, Ethical and Regulatory Issues (JLERI), Academy of Marketing Studies Journal, Global Journal of Interdisciplinary Social Sciences (Longdom Journals); Academy of Educational Leadership Journal, ,Academy of Marketing Studies Journal, International Journal of Accounting and Finance Studies triennio ho svolto l'attività di reviewer per le seguenti riviste:
Altre attività didattiche
da sempre svolgo le esercitazioni dei miei corsi: economia aziendale 20 ore, BAEF 10 ore in quanto ritengo che gli studenti capiscano meglio la materia se chi spiega è una sola persona e se chi sviluppa esercizi è il docente di riferimento
Componente di Collegi didattici, Comitati e Commissioni di Dipartimento, Commissioni di Ateneo
Sono membro del collegio didattico Comes (per data inizio vedi relazione 2010-2013). In novembre 2014 sono stata riconfermata membro di questo collegio didattico.
Sono membro del comitato scientifico della Scuola di economia, lingue e imprenditorialità per gli scambi internazionali (treviso). (per data inizio vedi relazione 2010-2013)

Dal 29 ottobre 2014 sono presidente commissione paritetica del dip. Di management. Il giorno 11 gennaio 2018 ho rassegnato le dimissioni da presidente commissione paritetica. Il 14 febbraio 2018 le ho ritirate e ho continuato l'attività come presidente della commissione (nel consiglio di dip del 14 febb 2018 il dip. ha preso atto del ritiro delle dimissioni).


Da marzo 2015 a giugno 2018 sono stata membro della commissione didattica di dipartimento di management
Attività e incarichi esterni
Con decreto rettorale n. 160 del 22.02.2018 il Magnifico Rettore prof. Michele Bugliesi, nomina la prof.ssa Maria Silvia Avi quale nuovo rappresentante dell'Università Ca' Foscari Venezia nel Consiglio Direttivo della Fondazione Luciano Iglesias.