PASTORE Andrea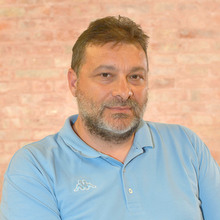 Summary
Andrea Pastore is associate professor of Statistics at the Department of Economics of Ca' Foscari University of Venice. His research interests are related
to two wide areas of statistics: multivariate data analysis (principal component analysis, multiway data analysis and cluster analysis) and time series analysis (time-varying models) and Bayesian Statistics. He also contributed to applied statistical research in economics, management, epidemiology and environmental sciences. He has been member of scientific and organizing committees of several conference. He also served, from 2008 to 2011, as coordinator of the undergraduated and master degrees in Statistics of his Department. He has a wide experience in teaching at undergraduate, master and graduate level.
Ultima modifica: 24/01/2019
Le informazioni riportate sono state caricate sul sito dell'Università Ca' Foscari Venezia direttamente dall'utente a cui si riferisce la pagina. La correttezza e veridicità delle informazioni pubblicate sono di esclusiva responsabilità del singolo utente.