LEVIS SULLAM Simon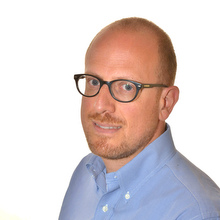 Dati relazione
| | |
| --- | --- |
| Periodo di riferimento | 01/09/2015 - 31/08/2018 |
| Afferenza | Dipartimento di Studi Umanistici |
| Ruolo | professore associato |
Attività didattica
| A.A. | Insegnamento | Codice | Voto (max 4) | Voto medio area (max 4) |
| --- | --- | --- | --- | --- |
| 2015/2016 | LA CITTÀ MULTIETNICA: STORIE, CULTURE E VITE | ECC010 | | |
| 2015/2016 | STORIA CONTEMPORANEA I | FT0270 | 2.7 | 3.3 |
| 2015/2016 | STORIA CONTEMPORANEA II | FT0271 | 2.8 | 3.3 |
| 2015/2016 | STORIA DELL'EUROPA CONTEMPORANEA SP. | FM0222 | 3.2 | 3.3 |
| 2015/2016 | STORIA DELLA STORIOGRAFIA | FM0376 | 3 | 3.3 |
| 2016/2017 | STORIA CONTEMPORANEA I | FT0270 | 3.1 | 3.3 |
| 2016/2017 | STORIA CONTEMPORANEA II | FT0271 | 3.2 | 3.3 |
| 2016/2017 | STORIA DELL'EUROPA CONTEMPORANEA SP. | FM0222 | 3.4 | 3.3 |
| 2016/2017 | STORIA DELLA STORIOGRAFIA | FM0376 | 3.3 | 3.3 |
Tesi
| Anno solare | Tipologia | Tesi Relatore | Tesi Correlatore |
| --- | --- | --- | --- |
| 2015 | Corso di laurea | 6 | |
| 2015 | Corso di laurea magistrale | 1 | 3 |
| 2016 | Corso di dottorato | 1 | |
| 2016 | Corso di laurea | 6 | |
| 2016 | Corso di laurea magistrale | 2 | 2 |
| 2017 | Corso di laurea | 2 | |
| 2017 | Corso di laurea magistrale | 3 | 4 |
Finanziamenti
Ricerche sviluppate e in corso
La via cattolica all'antisemitismo: produzione, trasformazione e influenza di tradizioni religiose antiebraiche come fonte di legittimazione politica in Italia e Francia (XIX-XX secolo)
Pubblicazioni realizzate nel triennio
Levis Sullam, Simon (2018), The Italian Executioners: the Genocide of the Jews of Italy , Princeton and Oxford, Princeton University Press (ISBN 9780691179056) (Monografia o trattato scientifico)
Levis Sullam, Simon (2018), 1938 tra passato e futuro. Storia, racconto, memoria , 1938. Storia, racconto, memoria, Giuntina, pp. 7-18 (ISBN 9788880577638) (Articolo su libro)
(a cura di) Levis Sullam, Simon (2018), 1938. Storia, racconto, memoria , Giuntina (ISBN 9788880577638) (Curatela)
Levis Sullam, Simon (2017), Una comunità immaginata. Gli ebrei a Venezia (1900-1938). Nuova edizione rivista e ampliata , Milano, UNICOPLI (ISBN 9788840019062) (Monografia o trattato scientifico)
Levis, Sullam (2017), L'uso dei Giusti e l'oblio degli ingiusti in LA RASSEGNA MENSILE DI ISRAEL, vol. 83, pp. 191-195 (ISSN 0033-9792) (Articolo su rivista)
Levis Sullam Simon (2017), The Italian executioners: revisiting the role of Italians in the Holocaust in JOURNAL OF GENOCIDE RESEARCH, vol. 19, pp. 22-38 (ISSN 1462-3528) (Articolo su rivista)
Simon Levis Sullam, (2017), Uncovering the Italian Muscle Jew: from Zionist Gymnastic to Fascist Boxing in QUEST, vol. 11/2017 (ISSN 2037-741X) (Articolo su rivista)
Levis, Sullam (2017), "Pro patria mori". Il martirio politico nel Risorgimento , L'Italia e i Santi. Agiografie, riti e devozioni nella costruzione dell'identità nazionale, Roma, Istituto dell'Enciclopedia Italiana, pp. 353-365 (ISBN 978-88-12-00634-2) (Articolo su libro)
Levis, Sullam (2017), Fossoli, anticamera dello sterminio , Storia mondiale dell'Italia, Laterza, pp. 679-682 (ISBN 9788858129838) (Articolo su libro)
Levis Sullam, Simon (2016), Gli ebrei a Venezia nel XX secolo: un profilo culturale e politico , Venezia, gli ebrei e l'Europa 1516-2016 [Catalogo della mostra], Venezia, Marsilio, pp. 498-501 (ISBN 9788831724753) (Articolo su libro)
Levis Sullam, Simon (2016), Un viaggio nella storia, nelle immagini e nella memoria in Aldo Navoni, Federica Pozzi, Al termine del binario: Auschwitz, Venezia, La Toletta Edizioni (ISBN 9788897929898) (Prefazione/Postfazione)
Levis Sullam, Simon (2015), Giuseppe Mazzini and the Origins of Fascism , New York, Palgrave Macmillan (ISBN 9781137514608) (Monografia o trattato scientifico)
Levis Sullam; Simon (2015), I carnefici italiani. Scene dal genocidio degli ebrei 1943-1945 , Milano, Feltrinelli (ISBN 9788807111334) (Monografia o trattato scientifico)
Levis Sullam, Simon (2015), Purezza e pericolo nella guerra civile italiana (1943-45): la persecuzione degli ebrei a Venezia in ACTA HISTRIAE, vol. 23, pp. 131-142 (ISSN 1318-0185) (Articolo su rivista)
Levis Sullam, Simon (2015), Yosef Hayim Yerushalmi: Giudaismo terminabile e interminabile. L'ultima raccolta di scritti in LA RASSEGNA MENSILE DI ISRAEL, vol. 81, pp. 141-148 (ISSN 0033-9792) (Articolo su rivista)
Levis, Sullam (2015), Histoire et Lumières in IL MESTIERE DI STORICO, vol. VII, pp. 33-50 (ISSN 1594-3836) (Recensione in rivista)
Levis, Sullam (2015), L'avvio della persecuzione degli ebrei e il ruolo degli italiani: ideologi, carnefici, delatori , 1943. Strategie militari, collaborazionismi, Resistenze, Roma, Viella (ISBN 9788867284979) (Articolo su libro)
Descrizione dell'attività di ricerca svolta nel triennio e gli obiettivi futuri
Nel triennio 2015-2018 sono proseguite e giunte a maturazione le mie ricerche sul ruolo degli italiani nella deportazione degli ebrei durante il 1943-45, già presentate in convegni nazionali e internazionali e infine concretizzatesi nella pubblicazione della monografia "I carnefici italiani. Scene dal genocidio degli ebrei" (Feltrinelli 2015; ed. econ. Universale Fetrinelli 2016; trad. in lingua inglese presso Princeton University Press, 2018). Nel 2017 ho presentato una sintesi in inglese di queste ricerche nella rivista "Journal of Genocide Research", ricerche che hanno messo al centro la categoria di genocidio, focalizzandosi sulla partecipazione degli italiani comuni alle persecuzioni antiebraiche attraverso processi di burocratizzazione e segmentazione delle funzioni della macchina degli arresti e deportazioni, e guardando anche alle motivazioni economiche delle depredazioni dei beni ebraici. Ho inoltre gettato luce sui meccanismi di rimozione delle responsabilità italiane nella Shoah nel dopoguerra, a cominciare dall'amnistia Togliatti. Altri lavori ho dedicato in questo periodo all'enfatizzazione del ruolo dei "giusti" nella memoria delle persecuzioni e del salvataggio degli ebrei nella Seconda guerra mondiale, e più in generale ai temi della memoria e della storia degli ebrei tra l'altro nell'opera dell'influente storico americano Yoseph Chaim Yerushalmi.
Un altro filone di ricerca ha riguardato la storia di genere e del corpo nell'esperienza ebraica tra Ottocento e Novecento, con un'analisi dell'immagine dell'"ebreo muscoloso" elaborata dallo scrittore e sociologo Max Nordau e della sua diffusione in Italia: prima nel movimento sionista, poi nell'immaginario degli ebrei autodefinitisi "fascisti", riuniti dal 1935 attorno al periodico "La Nostra Bandiera". Questa ricerca si è concretizzata nell'articolo "Uncovering the Italian Muscle Jew: from Zionist Gymnastic to Fascism".
Parallelamente ho proseguito le mie indagini sul nazionalismo italiano - che hanno visto la in questo periodo la traduzione e pubblicazione in inglese (con una nuova postfazione) del mio libro Laterza su Mazzini con il titolo "Giuseppe Mazzini and the Origins of Fascim" (Palgrave 2015) – dedicandomi in particolare a uno studio sulla genesi dell'esperienza e dell'immaginario del martirologio patriottico nel Risorgimento, attraverso le vicende e gli scritti di Mazzini e della Giovine Italia, Silvio Pellico, Carlo Pisacane ed altri. Questo lavoro è apparso nel volume dell'Enciclopedia italiana L'Italia e i Santi (2017).
Le prospettive più recenti e future delle mie ricerche prevedono l'impegno nel progetto H2020 Odycceus con l'indagine dei "big data" del database "Gallica" della BNF di Parigi, come caso di studio storico applicato all'Ottocento francese nell'analisi del sorgere dei conflitti culturali e politici in Europa. Questa ricerca, condotta in cooperazione con colleghi informatici, si fonda sulla digital text analysis e la network analysis. Contemporaneamente i miei studi sull'antisemitismo mi hanno condotto a un'analisi dell'origine e delle fonti del volumetto di Osman Bey, "Gli ebrei alla conquista del mondo" (Berna 1873), opera ritenuta ispiratrice con altre del noto falso i "Protocolli dei Savi Anziani di Sion" (su questo ho presentato una relazione ad un convegno internazionale che ho co-organizzato ad Oxford, ora divenuta capitolo di libro in corso di pubblicazione in lingua inglese). Quest'indagine proseguirà anche con l'utilizzo di strumenti informatici per stabilire rapporti testuali e diffusione del pamphlet antiebraico.
Ho infine avviato una nuova, più ampia ricerca sul ruolo e l'attegiamento degli intellettuali italiani nella transizione tra fascismo e postfascismo, che metterà al centro note figure come Piero Calamandrei, Alberto Moravia, Federico Chabod, Luigi Russo, studiando i loro atteggiamenti verso il fascismo, il loro riposizionamento nel dopoguerra e l'influenza del loro modello e dei loro scritti nel discorso pubblico italiano e nella memoria del fascismo dell'immediato dopoguerra. Per questa ricerca ho sottoscritto un contratto per un volume con l'editore Feltrinelli.
Relazioni invitate presso convegni o workshops
Relazioni su invito:
- "Una grande minoranza: la giovinezza ebraica veneziana di Luigi Luzzatti e Enrico Castelnuovo", relazione al Convegno internazionale "Gli ebrei, Venezia e l'Europa tra Ottocento e Novecento", Istituto Veneto di Scienze, Lettere e Arti, Venezia, 13-14 settembre 2016.
- "The Conquest of the World by the Jews": Forging Antisemitism in the 1870s. The case of Osman Bey", paper at the international conference Jews, Liberalism, Anti-Semitism: the Dialectis of Inclusion (1780-1950), Oxford Centre for Hebrew and Jewish Studies, University of Oxford, 13-14 Marzo 2017.
- "Historicizing Cultural Conflict: French Antisemitism and the Protocols of the Elders of Zion", relazione al 1st ODYCCEUS conference in Opinion Dynamics and Cultural Conflicts in European Spaces, Max Planck Institute, Leipzig, 19-22 Giugno 2018
Presentazioni:
- "Progetto Odycceus: le sfide della Digital History", presentazione al seminario "Storici e storia nell'epoca dei social media", Dipartimento di Studi Umanistici, Università Ca' Foscari Venezia, 10 Maggio 2017
- "Genealogies of Antisemitic Discourse: The Protocols of the Elders of Zion", Convegno internazionale "Hate Speech and Big Data. ODYCCEUS conference in Digital History and Digital Humanities", Università Ca' Foscari Venezia, 18-20 Ottobre 2018
Lezioni su invito:
- "I carnefici e i testimoni italiani del genocidio degli ebrei", Università di Bologna, Scuola di Scienze Politiche di Forlì, 13 febbraio 2015
- David Patterson Lecture: "Venice, the Jews and Europe, 1516‐2016", University of Oxford, Oxford Centre for Hebrew and Jewish Studies, 14 Novembre 2016
- "The Italian Executioners: The Genocide of the Jews of Italy", Harvard University, Minda de Gunzburg Center for European Studies, 4 Ottobre 2018
Seminari su invito tenuti presso altre Università, Centri di Ricerca, Aziende, etc.
- "I carnefici italiani, 1943-45", seminario all'Università di Macerata, 26 Aprile 2016
- "Conversione e antisemitismo cattolico nella Francia dell'Ottocento", seminario al Centro interdipertimentale di Studi ebraici, Università di Pisa, 3 Maggio 2016
- "Osman Bey and "The Conquest of the World By the Jews" (1873), Oxford Seminar in Advanced Jewish Studies, Oxford Centre for Hebrew and Jewish Studies, 17 Gennaio 2017
- "Becoming Antisemitic: Conversion and the Rise of Catholic Antisemitism", University of Oxford, Faculty of Theology, Seminar in the Abrahamic Religions (chairs Anna Sapir Abulafia and Martin Goodman), 14 Febbraio 2017
Altre attività scientifiche
- Comitato scientifico della Fondazione CDEC (Centro Documentazione ebraica contemporananea), Milano (2015-2018)
- Comitato scientifico dell'Istituto veneziano per la storia della Resistenza (2012-2018), memebro delegato dell'Università Ca' Foscari Venezia
- Coordinamento scientifico dell'Oxford Seminar in Advanced Jewis Studies, University of Oxford, The Dialectics of Inclusion: Jewish Liberalism Antisemitism (1780-1950), ottobre 2016-marzo 2017 e comitato scientifico del convegno internazinale conclusivo (Oxford, 13-14 Marzo 2017)
- coordinamento scientifico del seminario "Luoghi della memoria e storia d'Italia" (seminario di ricerca della rivista Il Mestiere di storico), Dipartimento di Studi Umanistici, Ca' Foscari, 12-13 Giugno 2017
- cooordinamento scientifico del convegno internazionale "Hate Speech and Big Data. ODYCCEUS conference in Digital History and Digital Humanities", Ca' Foscari 18-20 Ottobre 2018
- coordinamento scientifico del seminario dottorale e postdottorale "New Vistas in Holocaust Research promosso dal International Research Institute di Yad Vashem (Gerusalemme), Scuola Normale Superiore di Pisa, Università Ca'Foscari Venezia, Venezia e Pisa 22-24 Ottobre 2018
- peer review per le riviste European Journal of Jewish Studies (2015), Venetica (2015), Journal of Historical Sociology (2017) La rassegna mensile di Israel (2016), Rivista di storia della filosofia (2017), Italia contemporanea (2017), Studi Storici (2017)
Altre attività didattiche
- Insegnamento di Digital History al Master in Digital Humanities dell'Università Ca' Foscari Venezia (a.a. 2015-2016; 2016-2017)
- corso intensivo (9 h) su Fascismo, totalitarismi, genocidio, al Collegio universitario dell'Università di Catania, 2-4 Maggio 2017
- co-tutor dell'assegno di ricerca "Università Ca' Foscari Venezia: storia e fonti", assegnista dott. Tommaso Munari (a.a. 2017-2018)
- tutor della tesi di dottorato della dott.ssa Chiara Becattini, "Passati difficili da ricordare. Un percorso tra i luoghi della memoria della Shoah in Italia e in Francia",discussa presso il Corso di Dottorato in Studi storici, geografici e antropologici, delle Università di Padova (sede amministrativa), Venezia e Verona, discussa nell'aprile 2017
- tutor delle seguenti tesi di dottorato in corso presso lo stesso Dottorato:
"Un'esperienza di liberazione. L'ospedale psichiatrico di Arezzo negli anni della direzione di Agostino Pirella", dottoranda dott.ssa Caterina Pesce, dall'a.a. 2016-17-in corso
"Norman Cohn e il lato oscuro della storia", dottorando dott. Lorenzo Ferrari, dall'a.a. 2017-18-in corso
Incarichi accademici e attività organizzative
- Vicedirettore del Master in Digital Humanities dell'Università Ca' Foscari Venezia, a.a. 2016-2017
- Vicedirettore del Collegio Internazionale dell'Università Ca' Foscari Venezia, dal maggio 2016-in corso
- Coordinatore dell'Unità di Ricerca presso il Dipartimento di Studi Umanistici dell'Università Ca' Foscari Venezia del progetto europeo H2020, ODYCCEUS (Opinion Dynamics and Cultural Conflict in European Spaces) dal gennaio 2017-in corso
Componente di Collegi didattici, Comitati e Commissioni di Dipartimento, Commissioni di Ateneo
- membro del Collegio didattico del Collegio Internazionale di Ca' Foscari, dall'anno accademico 2011-12-in corso
- membro del Collegio didattico del Dottorato in Studi storici, geografici e antropologici delle Università di Padova (sede amministrativa), Venezia e Verona, dall'a.a. 2011-12-in corso
- membro del Comitato scientifico del Centro Interuniversitario di Studi Culturali, Università di Padova (sede amministrativa) per conto del Dipartimento di Studi Umanistici dell'Unversità Ca' Foscari Venezia, dall'a.a.2011-12-in corso
- delegato all'internazionalizzazione (membro della Commissione dei Delegati) del Dipartimento di Studi Umanistici, dal settembre 2017-in corso