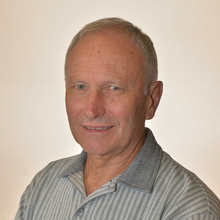 Dati relazione
Periodo di riferimento

01/11/2017 - 31/10/2020
Afferenza

Dipartimento di Scienze Molecolari e Nanosistemi
Ruolo

Professori ordinari
Attività didattica
| A.A. | Insegnamento | Codice | Voto | Voto medio area |
| --- | --- | --- | --- | --- |
| 2017/2018 | CHIMICA ANALITICA STRUMENTALE E LABORATORIO | CT0018 | 3.4 | 3.2 |
| 2017/2018 | TECNICHE ANALITICHE AVANZATE E LABORATORIO | CM0330 | 3.1 | 3.2 |
| 2018/2019 | CHIMICA ANALITICA STRUMENTALE E LABORATORIO | CT0018 | 3.4 | 3.2 |
| 2018/2019 | TECNICHE ANALITICHE AVANZATE E LABORATORIO | CM0330 | 3.3 | 3.2 |
| 2019/2020 | CHIMICA ANALITICA STRUMENTALE E LABORATORIO | CT0018 | 8 | 7.9 |
| 2019/2020 | TECNICHE ANALITICHE AVANZATE E LABORATORIO | CM0330 | 7.6 | 7.9 |
Tesi
| Anno solare | Tipologia | Tesi Relatore | Tesi Correlatore |
| --- | --- | --- | --- |
| 2017 | Corso di laurea | 1 | |
| 2018 | Corso di laurea | 3 | |
| 2019 | Corso di laurea | 2 | |
Ricerche sviluppate e in corso
Electroanalytical investigations at interfaces by SECM
Impiego della SECM nella caratterizzazione di materiali nanostrutturati
Impiego della microscopia elettrochimica a scansione (SECM)
Sviluppo di sensori elettrochimici
Sviluppo e impiego di micro- e nano-elettrodi
sviluppo di 'Lingue' voltammetriche elettroniche per la discriminazione di alimenti
sviluppo di sensori elettrochimici e loro applicazioni in matrici reali
Pubblicazioni realizzate nel triennio
Rosanna Toniolo, Nicolò Dossi, Emanuele Giannilivigni, Andrea Fattori, Rossella Svigelj, Gino Bontempelli, Agnese Giacomino, Salvatore Daniele (2020), A Modified Screen Printed Electrode Suitable for Electrochemical Measurements in Gas Phase in ANALYTICAL CHEMISTRY, vol. 92, pp. 3689-3696 (ISSN 0003-2700) (Articolo su rivista)
Bonazza, Gregorio; Tartaggia, Stefano; Toffoli, Giuseppe; Polo, Federico; Daniele, Salvatore (2020), A fast method for the detection of irinotecan in plasma samples by combining solid phase extraction and differential pulse voltammetry in ANALYTICAL AND BIOANALYTICAL CHEMISTRY, vol. 412, pp. 1585-1595 (ISSN 1618-2642) (Articolo su rivista)
Cailotto, Simone; Negrato, Matteo; Daniele, Salvatore; Luque, Rafael; Selva, Maurizio; Amadio, Emanuele; Perosa, Alvise (2020), Carbon dots as photocatalysts for organic synthesis: metal-free methylene–oxygen-bond photocleavage in GREEN CHEMISTRY, vol. 22, pp. 1145-1149 (ISSN 1463-9262) (Articolo su rivista)
Margherita Donnici, Rosanna Toniolo, Serena Arnaboldi, Patrizia R. Mussini, Tiziana Benincori, Roberto Cirilli, Salvatore Daniele (2020), Characterization of Inherently Chiral Electrosynthesized Oligomeric Films by Voltammetry and Scanning Electrochemical Microscopy (SECM) in MOLECULES, vol. 25, pp. 1-15 (ISSN 1420-3049) (Articolo su rivista)
Donnici M.; Daniele S. (2020), Hydrogel-filled micropipette contact systems for solid state electrochemical measurements in JOURNAL OF SOLID STATE ELECTROCHEMISTRY, vol. 24, pp. 2861-2869 (ISSN 1432-8488) (Articolo su rivista)
Adeel M.; Rahman M.M.; Caligiuri I.; Canzonieri V.; Rizzolio F.; Daniele S. (2020), Recent advances of electrochemical and optical enzyme-free glucose sensors operating at physiological conditions in BIOSENSORS & BIOELECTRONICS, vol. 165, pp. 112331 (ISSN 0956-5663) (Articolo su rivista)
Giulia Pecchielan, Maria Antonietta Baldo, Sabrina Fabris, Salvatore Daniele (2019), A preliminary voltammetric investigation of silver ions in food simulants in JOURNAL OF ELECTROANALYTICAL CHEMISTRY, vol. 847 (ISSN 1572-6657) (Articolo su rivista)
Maria Antonietta Baldo, Oliveri Paolo, Fabris Sabrina, Malegori Cristina, Daniele Salvatore (2019), Fast Determination of Extra-Virgin Olive ol Acidity by Voltammetry and Partial Least Squares Regression in ANALYTICA CHIMICA ACTA, vol. 1056, pp. 7-15 (ISSN 0003-2670) (Articolo su rivista)
Toniolo, Rosanna; Dossi, Nicolò; Bortolomeazzi, Renzo; Bonazza, Gregorio; Daniele, Salvatore (2019), Volatile Aldehydes Sensing in Headspace Using a Room Temperature Ionic Liquid-Modified Electrochemical Microprobe in TALANTA, vol. 197, pp. 522-529 (ISSN 0039-9140) (Articolo su rivista)
Gregorio Bonazza, Federico polo, Salvatore Daniele, Giuseppe Toffoli, Stefano Tartaggia (2019), METODO PER LA DETERMINAZIONE DELLA CONCENTRAZIONE DI 7-ETIL-10-[4-(PIPERIDINO)-1-PIPERIDINO]-CARBONILO SSICAMPTOTECINA (IRINOTECAN) IN CAMPIONI DI PLASMA BREVETTO NUM. 102019000008841 (Brevetto)
Bonazza Gregorio; Polo Federico; Daniele Salvatore; Toffoli Giuseppe; Tartaggia Stefano (2019), Metodo per la determinazione della concentrazione di 4-[(4-metil-1-piperazinil)metil]-n-(4-metil-3-{[4-(3-piridinil)-2-pirimidinil]-ammino}fenil)benzammide(imatinib) in campioni di plasma. BREVETTO NUM. 102019000008808 (Brevetto)
Siwar Kammoun, Viviana Re, Rim Trabelsi, Kamel Zouari, Salvatore Daniele (2018), Assessing seasonal variations and aquifer vulnerability in coastal aquifers of semi-arid regions using a multi-tracer isotopic approach: the case of Grombalia (Tunisia) in HYDROGEOLOGY JOURNAL, vol. 26 (ISSN 1435-0157) (Articolo su rivista)
Gregorio Bonazza, Stefano Tartaggia, Giuseppe Toffoli, Federico Polo, Salvatore Daniele (2018), Voltammetric Behaviour of the Anticancer Drug Irinotecan and its Metabolites in Acetonitrile. Implications for Electrochemical Therapeutic Drug Monitoring in ELECTROCHIMICA ACTA, vol. 289, pp. 483-493 (ISSN 0013-4686) (Articolo su rivista)
Vviana Re, Elisa Sacchi, Siwar Kammoun, Chiara Tringali, Rim Trabelsi, Kamel Zouari, Salvatore Daniele (2018), Approche socio-hydrogéologique pour faire face à la contamination par les nitrates dans les eaux souterraines : Cas du bassin de Grombalia (Tunisie). , Actes di Colloque E3D2018, Kamel Zouari, Mohamed Choura, Kemel Maaloul, pp. 58-60, Convegno: Déchets et Développement Durable, 22-25 March, 2018 (Articolo in Atti di convegno)
Maria Antonietta Baldo, Paolo Oliveri, Sabrina Fabris, Cristina Malegori, Salvatore Daniele (2018), Voltammetry coupled with multivariate regression analysis for fast determination of extra-virgin olive oil acidity , Book of Abstracts 17th International Conference on Electroanalysis (ESEAC2018), Departments of Chemistry, Universities of Athens, Thessaloniki, Ioannine and Crete, pp. 187-187, Convegno: 17th International Conference on Electroanalysis, ESEAC 2018, 3-7 June 2018 (Articolo in Atti di convegno)
Baldo Maria Antonietta; Fabris Sabrina; Daniele Salvatore (2018), Electrochemical characterization of inorganic pigments used in works of art by voltammetry of immobilized microparticles at carbon paste electrodes , Book of Abstracts 69th Annual Meeting of the International Society of Electrochemistry, Lausanne, International Society of Electrochemistry, pp. 195-195, Convegno: The 69th Annual Meeting of the International Society of Electrochemistry - Electrochemistry from Knowledge to Innovation, 2-7 September 2018 (Poster in Atti di convegno)
Baldi, Franco; Gallo, Michele; Daniele, Salvatore; Battistel, Dario; Faleri, Claudia; Kodre, Alojz; Arčon, Iztok (2017), An extracellular polymeric substance quickly chelates mercury(II) with N-heterocyclic groups in CHEMOSPHERE, vol. 176, pp. 296-304 (ISSN 0045-6535) (Articolo su rivista)
Re, V.; Sacchi, E.; Kammoun, S.; Tringali, C.; Trabelsi, R.; Zouari, K.; Daniele, S. (2017), Integrated socio-hydrogeological approach to tackle nitrate contamination in groundwater resources. The case of Grombalia Basin (Tunisia) in SCIENCE OF THE TOTAL ENVIRONMENT, vol. 593-594, pp. 664-676 (ISSN 0048-9697) (Articolo su rivista)
Toniolo, Rosanna; Bortolomeazzi, Renzo; Svigelj, Rossella; Dossi, Nicolò; Casella, Innocenzo G.; Bragato, Carlo; Daniele, Salvatore (2017), Use of an electrochemical room temperature ionic liquid-based microprobe for measurements in gaseous atmospheres in SENSORS AND ACTUATORS. B, CHEMICAL, vol. 240, pp. 239-247 (ISSN 0925-4005) (Articolo su rivista)
Tesi di dottorato interateneo
2 Dottornadi nei seguenti periodi:

-Bonazza Gregorio (Dottorato in Chimica): 2015- 2019. Titolo Tesi: Development of electrochemical methods and sensors for the detection of drugs and cancer markers in body fluids and tissues.
- Donnici Margherita: (Dottorato in Chimica):2018-2021. Titolo della Tesi: Imaging and Characterization of Cultural Heritage Materials by Advanced Electroanalytical Techniques
Partecipazione come referee di progetti di ricerca nazionali ed internazionali
Referee de seguenti progetti di ricerca internazionale: High throughput SECM imaging: A joint SNF-DFG application (Swess National Foundation)

Reviewer di progetti PRIN e Futro e Ricerca e di progetti Europei
Partecipazione a comitati editoriali di riviste/collane scientifiche
Membro dell'Editorial Board delle riviste:
ChemElectroChem e Talanta
Descrizione dell'attività di ricerca svolta nel triennio e gli obiettivi futuri
L'attività di ricerca condotta durante il triennio 2017(fine anno) - 2020 si è focalizzata su tematiche, in parte, iniziate in anni precedenti, in parte intraprese nel periodo a cui si riferisce la presente relazione triennale. I risultati ottenuti, documentati dall'elenco delle pubblicazioni allegate, sono riassunti nei punti seguenti.

1. Continuando indagini iniziate in anni precedenti, riguardanti l'impiego di liquidi ionici (RTIL) quali elettroliti per rendere conduttrici matrici di natura alimentare (quali ad esempio oli edibili), è stata messa a punto una procedura analitica di tipo voltammetrico per la determinazione dell'acidità libera di oli extravergine di oliva (EVOO). Questo parametro è particolarmente significativo per la classificazione degli oli in termini del loro valore nutritivo e tecnologico. L'acidità libera di tali oli è generalmente molto bassa e i metodi tradizionali, spesso, non sono in grado di fornire risultati soddisfacenti per stabilire il valore commerciale di questi alimenti. Il metodo da noi proposto si basa sulla combinazione dell'analisi di profili voltammetrici mediante metodi chemometrici ed in particolare applicando procedure PLS. Le misure voltammetriche sono state eseguite utilizzando microelettrodi di platino, direttamente nei campioni di olio miscelati con 0,5 M di tri-esil (tetradecil) fosfonio bis (trifluorometilsolfonil) immide. La regressione multivariata veniva eseguita direttamente sull'intero responso voltammetrico, registrato in un intervallo di potenziale in cui avvengono processi di riduzione a carico di tutti gli acidi grassi liberi che caratterizzano gli EVOOs. I modelli di regressione PLS sono stati costruiti impiegando campioni italiani di EVOOs a diversi livelli di acidità (nell'intervallo 0.2% w / w - 1.5% w / w; (% w / w). La validità del metodo proposto, è stata verificata su una serie di EVOOs italiani disponibili in commercio.
RTIL sono stati anche impiegati per costruire microsonde elettrochimiche (EMPs) per la determinazione di aldeidi volatili in atmosfere gassose. In particolare, le sonde erano costruite utilizzando capillari di vetro con doppio canale (diametro di 0.76 mm), in ciascuno dei quali veniva incluso un microelettrodo di platino di dimensioni diverse. Un film sottile (circa 30 µm) di 1-butyl-3-methylimidazolium hydroxide [BMIM][OH] veniva utilizzato per ricoprire la superficie del capillare, che consentiva di stabilire il contatto elettrico tra i due microelettrodi. La EMP esposta nello spazio di testa di esanale (HA) e propanale liquide mostrava risposte voltammetriche e amperometriche proporzionali al contenuto delle aldeidi in fase vapore. L'utilità dell'EMP per applicazioni pratiche è stata valutata nella determinazione di HA rilasciata da campioni di squalene (simulante lipidica di alimenti) contenenti l'aldeide a diversa concentrazione. Le prestazioni analitiche della sonda sono risultate adeguate per monitorare aldeidi volatili (VA) derivanti da processi di ossidazione di lipidi di alimenti ad elevato contenuto di grassi. In particolare, la sonda è stata impiegata nella determinazione di VA nello spazio di testa dell'olio di girasole sottoposto a stress termico.
Una configurazione innovativa per la determinazione di specie in atmosfere gassose è stata sviluppata impiegando semplici materiali a base di carta da filtro imbevuti di RTIL e deep eutectic solvents (DESs). Tali materiali venivano incorporati in celle elettrochimiche screen printed (SPE) per ottenere minisonde semplici, portatili, a basso costo e usa e getta. Le prestazioni elettroanalitiche di questi dispositivi sono state valutate in atmosfere di ossigeno in condizioni sia statiche che in flusso, utilizzando metodi voltammetrici e amperometrici.

2. Proseguendo studi intrapresi in anni precedenti riguardanti la reattività di nanoparticelle di argento (AgNPs) e il rilascio di ioni Ag+ in soluzione, sono stati determinati parametri di diffusività di quest'ultimi ioni in mezzi acquosi ad elevata acidità (3% v/v acido acetico) e soluzioni idroalcoliche (10% v/v, 20% v/v and 50% v/v etanolo/acqua milli-Q water), che in accordo con le raccomandazioni degli organismi comunitari (European Commission), vengono impiegati quali simulanti di alimenti liquidi per stabilire il rilascio di contaminanti da imballaggi di plastica per alimenti. Lo studio è stato condotto per via voltammetrica, utilizzando microelettrodi di platino. In particolare sono stati determinati i coefficienti di diffusione di Ag+ nei vari mezzi e la loro correlazione con le caratteristiche fisiche e chimiche dei solventi in termini di viscosità e forza ionica. Le informazioni acquisite sono risultate utili per determinare la concentrazione di ioni Ag+ rilasciati nei mezzi simulanti da AgNPs disponibili in commercio e spesso incorporate in imballaggi alimentari per preservare gli alimenti stessi dall'azione batterica.

3. Una delle tematiche di ricerca intrapresa di recente riguarda lo sviluppo di metodi elettroanalitici per la determinazione di farmaci antitumorali in fluidi biologici, in particolare in campioni di plasma. L'attenzione è stata rivolta all'irinotecano (CPT-11), pro-farmaco antineoplastico impiegato principalmente per il trattamento del cancro colon rettale, e l'imatinib (IMA), farmaco impiegato per il trattamento della leucemia mieloide. I metodi sviluppati hanno lo scopo ultimo di rendere più rapidi, semplici e meno costosi i protocolli analitici per questi composti, tali da poter essere impiegati nell'ambito della "therapeutic drug monitoring (TDM)". Gli analiti presi in considerazione sono stati, inizialmente, caratterizzati per via voltammetrica per stabilire i processi elettrodici più utili alla loro determinazione in solventi organici e, in particolare, in acetonitrile e acetato di etile. Questi solventi organici sono stati presi in considerazione in quanto mezzi comunemente impiegati per denaturare matrici biologiche, come appunto è il plasma. Lo studio voltammetrico preliminare ha avuto anche lo scopo di stabilire eventuali interferenze causate dai principali metaboliti dei due farmaci e/o co-terapeutici e composti endogeni presenti nel plasma stesso. Tenendo conto dei risultati delle indagini preliminari, sono stati quindi sviluppati specifici protocolli analitici per ciascun farmaco. Per entrambi CPT-11 e IMA, le procedure prevedevano una prima fase di trattamento del campione per eliminare gli interferenti e l'estrazione della frazione non metabolizzata dei farmaci con i solventi organici sopra menzionati. La fase di estrazione veniva condotta in colonnine di tipo cromatografico, riempite con 1 mL di fasi stazionarie di tipo SPE e LPE. L'estratto veniva quindi analizzato mediante voltammetria a impulsi differenziali, impiegando un elettrodo GCE. Una singola determinazione con i metodi proposti, richiede complessivamente 5-6 minuti. La validità dei protocolli analitici sviluppati per applicazioni TDM, è stata verificata su campioni di plasma di soggetti affetti da cancro e sottoposti al trattamento terapeutico con i due diversi farmaci. Inoltre, i risultati ottenuti con il metodo proposto sono stati confrontati con quelli ottenuti con la procedura validata presso il CRO di Aviano, che si basa sull'impiego di tecniche HPLC-MS. L' accordo tra i dati ottenuti con le due diverse procedure è stato più che soddisfacente. Questa attività di ricerca, oltre alle pubblicazioni di articoli su riviste specializzate, ha portato al deposito di due brevetti.
Dal punto di vista della sensoristica applicata alla determinazione di analiti, quali indicatori legati alla salute dell'uomo, recentemente, sono stati intrapresi studi riguardanti la determinazione del glucosio in matrici reali, mediante l'uso di elettrodi ricoperti di materiali nanostrutturati. Il contenuto di glucosio nel sangue rappresenta il parametro principale per stabilire l'insorgenza (o la presenza) del diabete nell'uomo. Il controllo del glucosio in fluidi biologici ha visto di recente notevoli miglioramenti, soprattutto grazie allo sviluppo di dispositivi point-of-care. I sensori convenzionali basati su enzimi con sistemi di trasduzione elettrochimica e ottica possono misurare con successo la concentrazione di glucosio nel sangue umano, ma soffrono della bassa stabilità dell'enzima. Al fine di stabilire lo stato dell'arte nel settore, in un articolo è stata pubblicata una review riguardante i più recenti sviluppi di sensori di glucosio elettrochimici e ottici di tipo enzyme-less, nonché dispositivi "indossabili" disponibili in commercio, in grado di determinare il glucosio in condizioni di pH fisiologico.

4. Alcuni articoli pubblicati nel triennio, si riferiscono ad attività di ricerca, condotte nell'ambito di una borsa di studio Marie Curie Action- Global Fellowships. In particolare, la tematica presa in considerazione riguardava lo studio della contaminazione da nitrati, che rimane ancora uno dei principali problemi per definire la qualità delle acque sotterranee in diverse falde acquifere. Nei vari studi condotti, si evidenzia che, sebbene le classiche indagini idrogeologiche ed isotopiche degli elementi chimici contenuti nelle risorse idriche siano di fondamentale importanza per la stabilire le fonti che causano la contaminazione delle acque, esse non sono sufficienti per definire la corretta e duratura protezione delle risorse idriche sotterranee. Per dare un contributo per una migliore valutazione delle problematiche coinvolte, nei lavori pubblicati si dimostra che l'efficacia di un approccio socio-idrogeologico rappresenta uno strumento più idoneo ad affrontare i problemi di qualità delle acque sotterranee, contribuendo nel contempo a colmare il divario tra scienza e società. L'indagine integrata, comprendeva l'analisi dell'uso del suolo, l'idrochimica (parametri fisico-chimici e ioni principali presenti nei campioni esaminati) e l'analisi isotopica, soprattutto relativa a δ15NNO3 e δ18ONO3, all' attività di "capacity building" e partecipazione sociale per attribuire correttamente l'origine dei nitrati nelle acque sotterranee. Lo studio ha riguardato in modo specifico il Bacino di Grombalia (Nord Tunisia), una regione in cui solo i fertilizzanti sintetici sono stati identificati quale principale fonte di inquinamento. Infatti, i risultati ottenuti hanno dimostrato che il bacino era caratterizzato da elevate concentrazioni di nitrati, spesso superiori ai limiti di legge per l'acqua potabile, sia nelle falde acquifere basse che in quelle profonde.

5. Altre tematiche di ricerca di recente sviluppo hanno riguardato la caratterizzazione elettroanalitica di nanomateriali, ed in particolare di carbon-nanodots (CDs), derivanti da materiale organico rinnovabile. Questi materiali hanno proprietà fotocatalitiche e perciò rappresentano una potenziale fonte di catalizzatori in grado di sfruttare per la loro attivazione energie alternative quale quella solare. In un lavoro multidisciplinare è stata dimostrata la possibilità di eseguire reazioni di "photocleavage"riduttivo del legame metilene-ossigeno in esteri di N-metil-4-picolinio. Inoltre, mediante misure combinate di tipo voltammetrico e spettroscopico UV-Vis di una serie di CDs ed esteri è stata dimostrata l'esistenza di una chiara correlazione tra proprietà redox e energie relative dei composti, espresse nella scala di Fermi. Lo studio condotto indica una nuova possibilità di utilizzare CDs economici e prontamente disponibili per promuovere reazioni fotoorganiche.

6. In prospettiva di impiegare metodi elettrochimici per lo studio di materiali nell'ambito dei beni culturali e sviluppare metodi analitici di tipo micro-invasivo, è stato intrapreso un altro filone di ricerca, in cui sono stati già ottenuti dei risultati oggetto di pubblicazione, ha riguardato lo sviluppo di dispositivi e metodi per lo studio di materiali di particolare pregio culturale o beni la cui struttura può essere danneggiata quando vengono in contatto con mezzi acquosi o, più in generale, con solventi di varia natura. In questa categoria di materiali fanno parte, ad esempio, libri, dipinti antichi. Le ricerche si sono sviluppate in due direzioni. La prima ha riguardato l'impiego di microsonde (Microcapillary Techniques, MC) riempite di idrogel conduttori, in luogo delle classiche soluzioni acquose impiegate in ambito elettrochimico. L'idrogel utilizzato era costituito di una miscela al 2% (w/w) di agarosio in acqua. Le micropipette utilizzate avevano un'apertura alla base di dimensioni variabili tra 1 e 30 µm. Pertanto, le superfici indagate erano di simili dimensioni. Questi dispositivi, inizialmente, sono stati caratterizzati impiegando classiche molecole o ioni elettroattivi (ad es. [Fe(CN)6]4- or Ag+). L'applicabilità di questi dispositivi a materiali sensibili alle soluzioni acquose è stata verificata su AgNPs depositate su carta grafitizzata, materiali che possono essere presenti in dipinti e libri. La seconda direzione di ricerca ha riguardato la preparazione e caratterizzazione di elettrodi modificati con polimeri e/o oligomeri conduttori enantioselettivi per la determinazione di molecole con proprietà chirali. In particolare, lo studio ha riguardato l'oligomero chirale (S)-BT2T4, elettrodepositato sulla superficie di elettrodi di oro. Le proprietà generali in termini di conduttività, stabilità e capacità enantioselettiva degli oligomeri sono state studiate usando vari mediatori redox sia con proprietà non chirali che chirali. Per stabilire la distribuzione spaziale dei siti chirali sulla superficie dei film elettrooligomerizzati, oltre alle tecniche voltammetriche, è stata impiegata la microscopia elettrochimica a scansione (SECM), quest'ultima in grado di dare informazione di reattività chimica con elevata risoluzione spaziale. Microsonde elettrochimiche modificate con tali tipi di oligomeri, possono aprire una nuova via per lo studio di materiali cartacei contenenti terpenoidi chirali, utilizzati in passato per produrre resine impiegate come film protettivi di dipinti.
Relazioni invitate presso convegni o workshops
Invited talk at the 70th Annnual ISE Meeting: Silver-exopolysaccharide Nanoparticles: Electrochemical Characterization and Activity towards Gram-positive and Gram-negative Bacteria, August 04 – 09, 2019, Durban, SouthAfrica
Seminari su invito tenuti presso altre Università, Centri di Ricerca, Aziende, etc.
Seminario su invito presso il Politecnico di Milano: Scanning Electrochemical Microscopy: Electrochemistry at the Interface with High Spatial Resolution, 19 Ottobre, 2018.
Altre attività scientifiche
Membro del Comitato Organizzatore di ECHEMS Milano Marittima, 2017
Membro del comitato organizzatore del 69th ISE Meeting, Bologna 2018
Incarichi accademici e attività organizzative
Anno 2017 , fino al 30-09-2017: Direttode di Dipartimento (DSMN)
Anno 2017, fino al 30-09-2017: Membro del Senato Accademico
Dal 01-10-2017 - oggi: Vice Direttore DSMN
Dal 0.1-10-2017 - Oggi Componente Giunta di Dipartimento DSMN