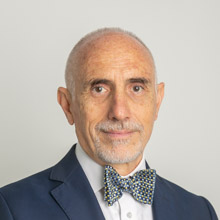 Dati relazione
Periodo di riferimento

11/11/2017 - 10/11/2020
Afferenza

Dipartimento di Management
Ruolo

professori ordinari
Attività didattica
| A.A. | Insegnamento | Codice | Voto | Voto medio area |
| --- | --- | --- | --- | --- |
| 2017/2018 | BRANDING AND COMMUNICATION | EM7032 | 3 | 3.1 |
| 2017/2018 | CROSS CULTURAL MARKETING | EM6048 | 3 | 3.1 |
| 2017/2018 | INTERNATIONAL MARKETING TO CHINA | LM6250 | 3.3 | 3.2 |
| 2017/2018 | MARKETING | ET2030 | 2.7 | 3.1 |
| 2018/2019 | BRANDING AND COMMUNICATION | EM7032 | 3.2 | 3.1 |
| 2018/2019 | CROSS CULTURAL MARKETING | EM6048 | 2.9 | 3.1 |
| 2018/2019 | INTERNATIONAL MARKETING TO CHINA | LM6250 | 2.9 | 3.2 |
| 2018/2019 | MARKETING | ET2030 | 2.9 | 3.1 |
| 2019/2020 | BRANDING AND COMMUNICATION | EM7032 | | |
| 2019/2020 | CROSS CULTURAL MARKETING | EM6048 | | |
| 2019/2020 | INTERNATIONAL MARKETING TO CHINA | LM6250 | | |
| 2019/2020 | MARKETING | ET2030 | | |
Tesi
| Anno solare | Tipologia | Tesi Relatore | Tesi Correlatore |
| --- | --- | --- | --- |
| 2017 | Corso di dottorato | 1 | |
| 2017 | Corso di laurea | 4 | |
| 2017 | Corso di laurea magistrale | 11 | 9 |
| 2018 | Corso di laurea magistrale | 23 | 10 |
| 2019 | Corso di laurea | 2 | |
| 2019 | Corso di laurea magistrale | 13 | 14 |
Ricerche sviluppate e in corso
ELLEDI: CULTURA DEL CIBO E COMPORTAMENTO DI CONSUMO DEI PRODOTTI DOLCIARI IN CINA
IL MERCANTE E IL DRAGONE: STRATEGIE DI ACCESSO AI MERCATI DELLA CINA
INGLESINA: COMPORTAMENTO D'ACQUISTO E STRUTTURE DISTRIBUTIVE PER I PRODOTTI DELLA PRIMA INFANZIA IN CINA
INNOVAZIONE STRATEGICA DI MARKETING
INTERNAZIONALIZZAZIONE E RUOLO DELLA DISTRIBUZIONE NELLE STRATEGIE DI MARCA: I PRODOTTI MADE IN ITALY AD ALTO VALORE SIMBOLICO IN DIVERSI CONTESTI SOCIO-CULTURALI. IL MERCATO CINESE.
Indici e prootocolli di ricerca dell'internazionalità: nuovi modelli
LA TERRA DI MEZZO: IL "MESO" APPROCCIO ALLE STRATEGIE E ALLE AZIONI DI RECIPROCA INTERNAZIONALIZZAZIONE EUROPA - CINA
MAW: EVOLUZIONE DEL MERCATO DEL LAVORO IN CINA E MODELLI DI BUSINESS PER LE AGENZIE DI LAVORO
Managing digital transformation
STRATEGIE DI PRODOTTO E DI COMUNICAZIONE PER L'INGRESSO DELLE IMPRESE ITALIANE NEL MERCATO CINESE
Pubblicazioni realizzate nel triennio
Tiziano Vescovi, Gianluca Marchi, Lara Penco, Michela Matarazzo, Sara Poggesi (2020), Editorial in INTERNATIONAL JOURNAL OF GLOBALISATION AND SMALL BUSINESS, vol. 11, pp. 83-87 (ISSN 1479-3059) (Articolo su rivista)
Tiziano Vescovi, Donata Vianelli, Silvia Ranfagni, Ilan Alon (2020), Family business internationalization: an insight into opportunities and challenges. in SINERGIE, vol. 38, pp. 11-17 (ISSN 0393-5108) (Articolo su rivista)
Tiziano Vescovi (2020), CULTURAL CONTEXT AND CROSS-CULTURAL MARKETING STRATEGIES BETWEEN ITALY AND CHINA. THE CASE OF AMARENA FABBRI , Bridging Asia and the World: New Marketing and Management in Digitally Connected World, Seoul, Kobe University, Convegno: 2020 GLOBAL MARKETING CONFERENCE, 5-7 novembre 2020 (ISBN 1976-8699) (Articolo in Atti di convegno)
TIZIANO VESCOVI (2019), Talento Ribelle in IMPRESA PROGETTO, vol. 2 (ISSN 1824-3576) (Recensione in rivista)
TIZIANO VESCOVI; ENAV FRIEDMAN (2019), The Influence of Ad Design and Content on Purchase Intentions of Low and High Context Cultures , Exploring the future of management, LISBONA, ISCTE-IUL, Convegno: EURAM 2019, 26-28 GIUGNO 2019 (ISBN 978-2-9602195-1-7) (Articolo in Atti di convegno)
Tiziano Vescovi (2018), Family Business e mercati internazionali: è un lavoro per giovani in MICRO & MACRO MARKETING, vol. XXVII, pp. 175-179 (ISSN 1121-4228) (Articolo su rivista)
Checchinato Francesca, Disegna Marta, Vescovi Tiziano (2018), The challenge of publishing research about a never-ending subject for marketing scholars: The country of origin in JOURNAL OF GLOBAL SCHOLARS OF MARKETING SCIENCE, vol. 28, pp. 160-165 (ISSN 2163-9159) (Articolo su rivista)
Checchinato, Francesca; Vescovi, Tiziano (2018), The Geox: The Shoe that Breathes in Jin B., Cedrola E., Product Innovation in the Global Fashion Industry, Palgrave, pp. 57-77 (ISBN 978-1-137-52348-8; 978-1-137-52349-5) (Articolo su libro)
TIZIANO VESCOVI; CHARLOTTE PELLIZZARI (2018), Rethinking the retail mix? The impact of Chinese globetrotters on European luxury shops , GLOBAL MARKETING CONFERENCE 2018, GLOBAL MARKETING ASSOCIATION, pp. 1563-1577, Convegno: 2018 GLOBAL MARKETING CONFERENCE (Articolo in Atti di convegno)
(a cura di) TIZIANO VESCOVI (2018), INTERNATIONAL MARKETING TO CHINA , McGraw Hill (ISBN 978-13-072-9563-4) (Curatela)
(a cura di) TIZIANO VESCOVI (2018), MARKETING in TIZIANO VESCOVI, MCGRAW-HILL (ISBN 9781307183375) (Curatela)
Vescovi, Tiziano (2017), CHIAVI CHE APRONO GABBIE. LEZIONI INATTESE DI MANAGEMENT , MILANO, FRANCO ANGELI (ISBN 9788891750211) (Monografia o trattato scientifico)
Vescovi, Tiziano (2017), EDITORIALE. Il racconto della marca nei nuovi mercati internazionali in MICRO & MACRO MARKETING, vol. XXVI, pp. 203-206 (ISSN 1121-4228) (Articolo su rivista)
Vescovi, Tiziano (2017), Economia dell'eleganza in MICRO & MACRO MARKETING, vol. 1 XXVI, pp. 181-194 (ISSN 1121-4228) (Articolo su rivista)
Checchinato, F; Hu, L; Perri, A; Vescovi, T (2017), Leveraging domestic and foreign learning to develop marketing capabilities: The case of the Chinese company Goodbaby in INTERNATIONAL JOURNAL OF EMERGING MARKETS, vol. 12, pp. 637-655 (ISSN 1746-8809) (Articolo su rivista)
Pellizzari, Charlotte; Vescovi, Tiziano (2017), Europe goes Chinese? The impact of Chinese globetrotters on European luxury shops in WORKING PAPER SERIES, Dipartimento of Management università Ca' Foscari Venezia (ISSN 2239-2734) (Working paper)
Mihajlovic, Tatjana; Vescovi, Tiziano; Pontiggia, Andrea (2017), The Beauty Ideal in Chinese Luxury Cosmetics: Adaptation Strategies of Western Companies in WORKING PAPER SERIES, dipartimento di management università Ca' Foscari Venezia (ISSN 2239-2734) (Working paper)
Partecipazione a comitati editoriali di riviste/collane scientifiche
membro editorial board di Journal of Marketing Trends
comitato di redazione di Micro & Macro Marketing (il Mulino)
Descrizione dell'attività di ricerca svolta nel triennio e gli obiettivi futuri
La ricerca ha riguardato i temi del cross-cultural marketing e della presenza delle imprese italiane sul mercato cinese. in particolare questa ricerca ha ottenuto un finanziamento da parte dell'Ateneo negli anno 2017-2020, e ha comportato missioni in Cina e l'assegnazione di 3 assegni di ricerca post laurea. La ricerca è condotta in collaborazione con la Soochow University di Suzhou (Cina).
Una ulteriore ricerca ha poi riguardato l'individuazione di una scala di valutazione delle distanze culturali applicabili alle decisioni di marketing in collaborazione con le università israeliane Bar Ilan di tel Aviv e Ben Gurion di Beer Sheeva
Relazioni invitate presso convegni o workshops
Reazioni a invito al convegno su imprenditoria e innovazione presso Università Portoghese di Macao (Cina) 2018.
Relazione su turismo e Cina al Mediterranean European Economic Tourism Forum, Cagliari 2019.
Seminari su invito tenuti presso altre Università, Centri di Ricerca, Aziende, etc.
Seminari tenuti per conto di
Fondazione CUOA (2017)
Catas (UD) 2017-2020
H-Farm 2017-2018
University of Strathclyde Glasgow (2018 e 2019)
Altre attività scientifiche
Reviewer per le riviste Micro & Macro Marketing e Italian Journal of Marketing.
Reviewer nei convegni internazionali EURAM 2018 e 2019, International Marketing Trends 2019 e 2020, Global Marketing Conference 2018 e 2020, Sinergie-SIMA 2018-2020.
Altre attività didattiche
Coordinatore del Master universitario "Luxury Client Advisor and Retail Excellence" in collaborazione con LVMH (2 ediz. 2018 e 2019)
Coordinatore del corso di Marketing nel corso EMBA-Siemens dell'università FAU di Norimberga (2017,2018,2020)
Incarichi accademici e attività organizzative
Membro del Senato accademico dal novembre 2016 a ottobre 2019
Coordinatore commissione senatoriale per redazione codice etico di ateneo
Componente di Collegi didattici, Comitati e Commissioni di Dipartimento, Commissioni di Ateneo
Componente del collegio didattico del corso di laurea International Management to China
Attività e incarichi esterni
Direttore scientifico della Scuola Italiana Librai di Roma dal 2007
Membro del comitato direttivo della Società Italiana di Management (SIMA) con delega alle relazioni internazionali dal 2015 al 2017
Altre informazioni
Dal 1 settembre 2020 in congedo sabbatico per motivi di studio.