CAPODAGLIO Gabriele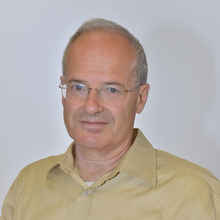 Dati relazione
| | |
| --- | --- |
| Periodo di riferimento | 01/11/2017 - 31/10/2020 |
| Afferenza | Dipartimento di Scienze Ambientali, Informatica e Statistica |
| Ruolo | Professori ordinari |
Attività didattica
| A.A. | Insegnamento | Codice | Voto | Voto medio area |
| --- | --- | --- | --- | --- |
| 2017/2018 | CHIMICA ANALITICA DEGLI INQUINANTI E LABORATORIO | CM0015 | | |
| 2017/2018 | CHIMICA ANALITICA E LABORATORIO | CT0366 | 2.1 | 3.2 |
| 2017/2018 | IL CLIMA TERRESTRE | NS002B | 2.9 | 3.2 |
| 2018/2019 | CHIMICA ANALITICA DEGLI INQUINANTI E LABORATORIO | CM0015 | | |
| 2018/2019 | CHIMICA ANALITICA E LABORATORIO | CT0366 | 2.2 | 3.2 |
| 2018/2019 | IL CLIMA TERRESTRE | NS002B | 3.2 | 3.2 |
| 2019/2020 | CHIMICA ANALITICA DEGLI INQUINANTI E LABORATORIO | CM0015 | | |
| 2019/2020 | CHIMICA ANALITICA E LABORATORIO | CT0366 | 6.3 | 7.9 |
| 2019/2020 | IL CLIMA TERRESTRE | NS002B | 7.3 | 7.9 |
| 2019/2020 | SICUREZZA E SALUTE NELLE ATTIVITÀ DIDATTICHE E DI RICERCA | SIC001 | | |
Tesi
| Anno solare | Tipologia | Tesi Relatore | Tesi Correlatore |
| --- | --- | --- | --- |
| 2017 | Corso di laurea | 1 | |
| 2017 | Corso di laurea magistrale | 1 | |
| 2018 | Corso di dottorato | 1 | |
| 2019 | Corso di laurea magistrale | 1 | |
Finanziamenti
Impact of Climate Change on the biogeochemistry of Contaminants in the Mediterranean sea (ICCC)
Miglioramento dell'efficienza della produzione di canapa come opportunità di innovazione e sviluppo dei territori marginali collinari
Ricerche sviluppate e in corso
2009/A2.10 - Progetto Contaminazione ambientale in Antartide: livelli ed andamenti degli inquinanti organici persistenti (POPs) UO 5.
Carattarizzazione di materiale vegetale per il contenuto di elementi in traccia e metaboliti
Evoluzione della distribuzione di microcomponenti e microinquinanti nell'ambiente antartico, relazione con i cambiamenti climatici
Indagini per la caratterizzazione delle Lagune e degli ambienti costieri del Vietnam
RUOLO DEL MATERIALE UMICO NEI CICLI BIOGEOCHIMICI DEI METALLI NELLE ACQUE MARINE
RUOLO DEL MATERIALE UMICO NEI CICLI BIOGEOCHIMICI DEI METALLI NELLE ACQUE MARINE
Valutazione degli effetti di stress abiotici sui processi metabolici di organismi vegetali geneticamente modificati mediante metodologie innovative
Pubblicazioni realizzate nel triennio
Raffaello Tedesco, Elena Barbaro, Roberta Zangrando, Annapaola Rizzoli, Valeria Malagnini, Andrea Gambaro, Paolo Fontana, Gabriele Capodaglio (2020), Carbohydrate determination in honey samples by ion chromatography-mass spectrometry ( HPAEC-MS ) in ANALYTICAL AND BIOANALYTICAL CHEMISTRY, vol. 412, pp. 5217-5227 (ISSN 1618-2650) (Articolo su rivista)
Scalabrin, Elisa; Radaelli, Marta; Capodaglio, Gabriele (2020), Effects of Water Deficit and Heat Stress on Nicotiana langsdorffii Metabolomic Pattern Modified by Insertion of rolD Gene from Agrobacterium rhizogenes in METABOLITES, vol. 10, pp. 310-329 (ISSN 2218-1989) (Articolo su rivista)
Baimukhambetova A.S.; Sukhenko L.T.; Velikorodov A.V.; Egorov M.A.; Capodaglio G. (2019), Chemical composition of Helichrysum arenarium and Helichrysum nogaicum essential oils, growing in the Astrakhan region in HIMIA RASTITELʹNOGO SYRʹA, vol. 1, pp. 99-104 (ISSN 1029-5143) (Articolo su rivista)
Roberta Zangrando, Fabiana Corami, Elena Barbaro, Anna Grosso, Carlo Barbante, Clara Turetta, Gabriele Capodaglio, Andrea Gambaro (2019), Free phenolic compounds in waters of the Ross Sea in SCIENCE OF THE TOTAL ENVIRONMENT, vol. 650, pp. 2117-2128 (ISSN 0048-9697) (Articolo su rivista)
Marta Radaelli , Elisa Scalabrin , Giuseppa Toscano, Gabriele Capodaglio (2019), High Performance Size Exclusion Chromatography-Inductively Coupled Plasma-Mass Spectrometry to Study the Copper and Cadmium Complexation with Humic Acids in MOLECULES, vol. 24, pp. 3201 (ISSN 1420-3049) (Articolo su rivista)
Marta Radaelli, Elisa Scalabrin, Marco Roman, Gabriele Capodaglio, Gabriella Buffa (2019), Characterization and Valorization of Ancient Cereals by HPLC-UV and ICP-MS , 6th MS Food Day. Book of abstracts (Camerino, 25-27 settembre 2019), Società Chimica Italiana, pp. 213-216, Convegno: 6th MS Food Day, 25-27 Settembre (ISBN 9788890738883) (Abstract in Atti di convegno)
Elisa Scalabrin, Marta Radaelli, Mirco Zanvettore, Gabriele Capodaglio (2019), Identification of emerging contaminants in wastewater and uptake in Beta vulgaris var. cicla and Allium cepa by HPLC-HRMS in E. Scalabrin, M. Radaelli, M. Zanvettore, G. Capodaglio, 6th MS Food Day. Book of abstracts (Camerino, 25-27 settembre 2019), Società Chimica Italiana, pp. 217-219, Convegno: 6th MS FOOD DAY, 25-27 Settembre (ISBN 9788890738883) (Abstract in Atti di convegno)
Morabito, Elisa; Radaelli, Marta; Corami, Fabiana; Turetta, Clara; Toscano, Giuseppa; Capodaglio, Gabriele (2018), Temporal evolution of cadmium, copper and lead concentration in the Venice Lagoon water in relation with the speciation and dissolved/particulate partition in MARINE POLLUTION BULLETIN, vol. 128 (ISSN 0025-326X) (Articolo su rivista)
Scalabrin Elisa, Radaelli Marta, Capodaglio Gabriele, Buffa Gabriella (2018), Hemp as a bioactive compounds source , CHIMALI- XII Italian food chemistry congress, Società Chimica Italiana, Convegno: CHIMALI- XII Italian food chemistry congress, 24-27 Settembre 2018 (ISBN 9788867680375) (Abstract in Atti di convegno)
Rizzato, Giovanni; Scalabrin, Elisa; Radaelli, Marta; Capodaglio, Gabriele; Piccolo, Oreste (2017), A new exploration of licorice metabolome in FOOD CHEMISTRY, vol. 221, pp. 959-968 (ISSN 0308-8146) (Articolo su rivista)
Turetta, Clara; Barbaro, Elena; Capodaglio, Gabriele; Barbante, Carlo (2017), Dissolved Rare Earth Elements in the central-western sector of the Ross Sea, Southern Ocean: geochemical tracing of seawater masses in CHEMOSPHERE, vol. 183, pp. 444-453 (ISSN 0045-6535) (Articolo su rivista)
Corsolini, Simonetta; Cincinelli, Alessandra; Capodaglio, Gabriele; Fuoco, Roger (2017), The Italian National Antarctic Research Programme (PNRA): Contribution to the study of environmental contamination in the Ross Sea and Victoria Land, Antarctica in CHEMOSPHERE, vol. 185, pp. 499-500 (ISSN 0045-6535) (Recensione in rivista)
Padoan, Sara; Barbaro, Elena; Zangrando, Roberta; Capodaglio, Gabriele; Barbante, Carlo; Gambaro, Andrea (2017), Determination of ionic compounds in Antarctic samples using ion-chromatography coupled to mass spectrometry , BOOK OF ABSTRACTS, YISAC 2017, Convegno: YISAC 2017, 28-30 June 2017 (Abstract in Atti di convegno)
Tesi di dottorato interateneo
2018 Co-supervisor del dottaorato di Baimukhambetova Adelia in cotutela con l'Università di Astrahkan.
Tesi di laurea/dottorato anno solare
2019 Supervisor del dottorato di Raid Al-Jawasreh "Analytical and biological studies on the immunomodulatory potential of flavonoids in fish aquaculture"
2020 Supervisor del dottorato di Raffaello Tedesco "HONEY QUALITY IN THE ALPINE ECOSYSTEM AREA"
Partecipazione come referee di progetti di ricerca nazionali ed internazionali
PRIN
Partecipazione a comitati editoriali di riviste/collane scientifiche
Editorial Board della rivista Metabolites.
Descrizione dell'attività di ricerca svolta nel triennio e gli obiettivi futuri
Studio del processi che controllano la distribuzione di inquinanti organici ed inorganici nell'ambiente anche in relazione ai cambiamenti climatici. Sono stati presi in considerazione gli scambi all'interfaccia acqua di mare atmosfera e la speciazione chimica di componenti in traccia al fine di modellizzare gli effetti che i cambiamenti climatici, attualmente in corso, possono avere sulla contaminazione ambientale a livello globale.
Caratterizzazione metabolica di specie vegetali, con metodologie innovative al fine di studiare l'effetto di stress biotici ed abiotici sulle piante in relazione ai cambiamenti climatici ed ai problemi di contaminazione ambientale. Sono state condotte indagini per valutare le proprietà bioattive delle piante con metodologie untarget, anche al fine di valorizzare i sottoprodotti di produzioni agricole. E' previsto di continuare ed estendere lo studio per l'utilizzo di materiale vegetale come integratore alimentare nell'allevamento animale, al fine di ridurre l'utilizzo di prodotti bioattivi di sintesi.
Altre attività scientifiche
Peer-review di articoli sottomessi alla rivista Molecules
Peer-review di articoli sottomessi alla rivista Metabolites
Componente di Collegi didattici, Comitati e Commissioni di Dipartimento, Commissioni di Ateneo
Componente del Consiglio della Ricerca del DAIS