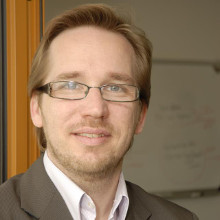 BENEDUZI Luis Fernando
Position

Full Professor
Telephone

041 234 9467
E-mail
Fax

041 234 9482
Scientific sector (SSD)

STORIA E ISTITUZIONI DELLE AMERICHE [SPS/05]
Website

www.unive.it/persone/luis.beneduzi (personal record)

Office
Dati relazione
Periodo di riferimento

15/06/2019 - 14/06/2022
Afferenza

Dipartimento di Studi Linguistici e Culturali Comparati
Ruolo

Professori Ordinari
Attività didattica
| A.A. | Insegnamento | Codice | Voto | Voto medio area |
| --- | --- | --- | --- | --- |
| 2018/2019 | LE AMERICHE NELLA POLITICA INTERNAZIONALE | NL001B | | |
| 2018/2019 | RELAZIONI INTERNAZIONALI | LT2240 | 2.8 | 3.2 |
| 2018/2019 | STORIA E ISTITUZIONI DELL'AMERICA LATINA | LM0670 | 3.4 | 3.2 |
| 2019/2020 | RELAZIONI INTERNAZIONALI | LT2240 | 6.1 | 8.1 |
| 2019/2020 | STORIA E ISTITUZIONI DELL'AMERICA LATINA | LM0670 | 7.5 | 8.1 |
| 2020/2021 | RELAZIONI INTERNAZIONALI | LT2240 | 7.8 | 8.3 |
| 2020/2021 | STORIA DEL MONDO IBERICO E IBEROAMERICANO | LT7030 | 8.7 | 8.3 |
| 2020/2021 | STORIA E ISTITUZIONI DELL'AMERICA LATINA | LM0670 | 6.5 | 8.3 |
Tesi
| Anno solare | Tipologia | Tesi Relatore | Tesi Correlatore |
| --- | --- | --- | --- |
| 2019 | Corso di laurea | 10 | |
| 2019 | Corso di laurea magistrale | 6 | 3 |
| 2020 | Corso di laurea | 3 | |
| 2020 | Corso di laurea magistrale | 3 | 4 |
| 2021 | Corso di laurea | 8 | |
| 2021 | Corso di laurea magistrale | 6 | |
Finanziamenti
PGCI (Program of International Cooperation) Call 055/2014
The Reconfiguration of the EU presence in Latin America", EUinLAC
Ricerche sviluppate e in corso
Ritorno alle radici: genere, identità e integrazione nell'immigrazione brasiliane contemporanea in Italia
The Making of the Washington Consensus (1979-91)
The Reconfiguration of the EU presence in Latin America
Un Italia immaginata: le esperienze di italo-brasiliani nelle Università della Penisola (1990-2012)
Pubblicazioni realizzate nel triennio
beneduzi (2022), "Le madri d'Italia": um retrato da participação feminina nas comemorações dos Cinquenta anos da imigração italiana (Rio Grande do Sul, 1925) in CONFLUENZE, vol. 14, pp. 195-222 (ISSN 2036-0967) (Articolo su rivista)
Beneduzi (2022), Gênero e poder no processo migratório italiano no Rio Grande do Sul: um estudo de caso na ex-colônia de onde d'Eu , Imigração e emigração: balanço historiográfico da imigração italiana no Rio Grande do Sul, Caxias do Sul, Editora da Universidade de Caxias do Sul - Educs, pp. 369-397 (ISBN 978-65-5807-186-0) (Articolo su libro)
Beneduzi, Luis Fernando (2021), Fear, intolerance, resignation: some readings on contemporary immigration in Italy/Medo, intolerância, resignação: algumas leituras sobre a imigração contemporânea na Itália in TEMPO E ARGUMENTO, vol. Special Issue, pp. e0103 (ISSN 2175-1803) (Articolo su rivista)
Beneduzi, Luis Fernando (2020), Bens culturais, mercado e italianidade: memórias da imigração no Rio Grande do Sul in EM QUESTÃO, vol. 26, pp. 93-120 (ISSN 1808-5245) (Articolo su rivista)
BENEDUZI Luis Fernando; DADALTO Maria Cristina (2020), Nós, o outro e os outros: a constituição multiétnica capixaba no caldeirão cultural do Espírito Santo, Brasil , El otro soy yo. Escrituras plurales y lecturas migrantes in DIASPORE, Venezia, Edizioni Ca' Foscari, vol. 12, pp. 93-102 (ISBN 978-88-6969-397-7) (ISSN 2610-8860) (Articolo su libro)
BENEDUZI Luís Fernando (2020), O conceito de Direitos Humanos na "guerra latino-americana": Argentina e Brasil, leituras cruzadas , Educação, diversidade, direitos humanos e cidadania. Escritos e compromissos., São Paulo, Letra e Voz, pp. 17-38 (ISBN 978-65-86903-06-5) (Articolo su libro)
Beneduzi, Luís Fernando (2019), Identidades em transformação: desde a Itália e até a Itália, percepções de um pertencimento in ANUARIO DE ESTUDIOS AMERICANOS, vol. 76, pp. 79-100 (ISSN 1988-4273) (Articolo su rivista)
BENEDUZI Luis Fernando (2019), Italianità e politica estera fascista nel Brasile meridionale: una lettura sulla guerra in Abissinia in VENETICA, vol. 57, pp. 235-255 (ISSN 1125-193X) (Articolo su rivista)
BENEDUZI Luis Fernando (2019), Accettare la violenza per integrarsi: dilemmi dell'immigrazione in Italia , Viajes y escrituras: migraciones y cartografías de la violencia in COLLOQUIA, Parigi, Lettres Sorbonne Université, vol. 8, pp. 73-90 (ISBN 2605-8723) (ISSN 2605-8723) (Articolo su libro)
BENEDUZI, Luís Fernando (2019), "Fra italianità e brasilianità: il dilemma degli italo-brasiliani nell'immigrazione di 'ritorno'" , Circolazione di persone e idee. Integrazione ed esclusione tra Europa e Americhe, New York, Bordighera Press, pp. 202-217 (ISBN 978-1-59954-155-6) (Articolo su libro)
Partecipazione come referee di progetti di ricerca nazionali ed internazionali
- Evaluator SIR (Scientific Independence of young Researchers)
- Rapporteur for the Evaluation Summary Report (Scientific Independence of young Researchers)
- National Postdoctoral Positions
Partecipazione a comitati editoriali di riviste/collane scientifiche
Riviste
1. Confluenze. Rivista di Studi Iberoamericani, Italia (ISSN 2036-0967)
2. Fênix. Revista de História e Estudos Culturais UFU/Brasile (ISSN: 1807-6971)
3. Métis. Revista de História da Universidade de Caxias do Sul, Brasile (ISSN 2236-2762)
4. Mouseion, Unilasalle/Brasile (ISSN 1981-7207)
5. Agenda Social - Revista do Programa de Pós-Gradução em Políticas Sociais, Brasile (ISSN: 1981-9862)
6. Revista Ágora, Vitória/Brasile (ISSN: 1980-0096)


Collane
Diaspore. Quaderni di Ricerca, Italia (ISBN 978-88-97735-43-4)
Descrizione dell'attività di ricerca svolta nel triennio e gli obiettivi futuri
Le attività di ricerca nel periodo della relazione triennale si dividono in tre linee generali: (1) l'immigrazione italiana e fascismo in Brasile, (2) l'immigrazione contemporanea degli italo-brasiliani in Italia; (3) la riconfigurazione della presenza dell'Unione Europea in America Latina nel XXI secolo.
In relazione al primo tema, si è affrontata la questione del fascismo come rappresentazione di italianità nella comunità immigrata italiana in Brasile durante il Ventennio: in particolar modo, sono stati analizzati i documenti dei festeggiamenti dei 50 anni dell'immigrazione italiana nel sud del Brasile, documentazione della stampa etnica sull'azione della politica fascista nella collettività immigrata in momenti come la guerra in Abissinia o in progetti come l'oro per la patria, con la consegna delle fedi nuziali. Gli obiettivi futuri riguardano gli studi di genere in questo contesto, con l'analisi dell'immagine costruita dal regime sulla donna fascista negli spazi di immigrazione.
A proposito del secondo, lo studio si è concentrato sui processi di inclusione e su quanto la discendenza italiana agevolava (o no) l'inserimento nella comunità della Penisola: si è tenuto in conto sia dei soggetti con la cittadinanza italiana riconosciuta sia di quelli che non l'avevano. Maggiormente si è analizzato quanto gli aspetti formali interferiscono nelle relazioni quotidiane nella comunità di arrivo, su come gli aspetti linguistici e culturali hanno più rilevanza. Gli sviluppi futuri portano allo studio di famiglie transazionali nel contesto dell'immigrazione degli italo-brasiliani e la relazione con le istituzioni della società di arrivo, come la scuola, il mondo del lavoro e le istituzioni statuali al livello locale.
Infine, il terzo filone, che riguarda il progetto Jean Monnet EuinLAC si struttura in due aspetti principali: (1) il ruolo e la politica estera di attori chiave quali UE, Spagna, Germania, Italia, Gran-Bretagna e Brasile, e (2) l'analisi dei principali temi dell'agenda bilaterale: ambiente, migrazione, partecipazione della cittadinanza, paradiplomazia, diplomazia scientifica e tecnologia, ad esempio. Mi sono dedicato specificamente allo studio delle trasformazioni nella politica estera italiana verso l'Ameria Latina (enfasi in Argentina, Brasile e Uruguay), fra Il Novecento e il XXI secolo, e il ruolo della comunità immigrata. Si può parlare di una scarsa azione della politica di Stato, nonostante la rilevanza del subcontinente per importanti PMI italiane e il susseguirsi di tavoli e incontri sul rilancio della politica bilaterale fra l'Italia e i distinti paesi latinoamericani.
Altri prodotti scientifici
Supervisore Marie Curie Fellowship
- Maria Luisa De Martino, progetto "REWRITE: Migrant women's literature to guide social cohesion policies";
- Laura Alicino, progetto "SHAPE: Sharing the Pronoun. Contemporary Spanish American Documentary Poetry about extreme violence";

Supervisore di Visiting Scholar:
- Maria Cristina Dadalto, Professoressa Associata presso l'Università Federale di Espírito Santo, Senior Grant – FAPES-Brazil, March 2019 to February 2020
Relazioni invitate presso convegni o workshops
Presentazioni
- Intervento "Cavaleiros da civilização: a narrativa ufanista dos primeiros cinquenta anos da "colonização", nel Simposio "Las migraciones entre la Europa mediterránea y América latina como procesos globalizadores. Una perspectiva de larga duración (siglos XIX-XXI)", nel 10.º Congreso Internacional de CEISAL, presso l'Università di Helsinki, 13-15 giugno 2022
- Intervento "Entre crises: transformações contemporâneas nas migrações de ítalo-brasileiros para reconhecimento de cidadania", nel Panel "Dinâmicas migratórias contemporâneas entre Brasil e Europa: processos identitários, inclusão e reconhecimento", nel III Congresso Internazionale dell'Associazione di Braslianisti Europei (ABRE), presso l'Università di Praga, settembre 2021
- Intervento "Entre livros e exposições: o Rio Grande do Sul como projeto alternativo para a imigração italiana", nel XIX Congresso dell'Associazione Spagnola di Americanisti (AEA), presso l'Università di Santiago de Compostela, giugno 2021
- Intervento "Nanetto Pipetta: imagem e texto na construção da epopeia migratória italiana no sul do Brasil", nel IV Convegno Internazionale del Centro di Ricerca Interdipartimentale di Studi Americani, presso l'Università Roma Tre, maggio 2021
- Intervento "Ítalo-brasileiros: cidadãos italianos ou imigrantes brasileiros?" nella sessione "Brazilian emigration: what we know and what is new about it", nel Congresso LASA2019, Boston, 2019


Relazione su Invito:
-Discussant nel tavolo ""Cuba e Italia: sguardi incrociati sul Novecento"", nel Convegno Internazionale "Italia e Cuba nei secoli XI-XX: Confini culturali ed esperienze di circolazione, ricezione, ibridazione", presso l'Università degli Studi di Torino, 20-22 giugno 2022
-Intervento "La prima gente: l'elemento italiano come faro della latinità nel Brasile Meridionale degli anni 20", nel Tavolo "Lo spazio della latinità tre Mediterraneo e Atlantico", nelle Giornate Internazionali di studio "Proiezioni Mediterranee della Latinità", presso l'Università Federico II di Napoli, 19-20 maggio 2022
-Intervento "Migrazioni in mostra. Metodi e strategie", nella rubrica "Tertulias" coordinata da Chiara Vangelista, presso Stronature, 25 marzo 2022
-Intervento "Medo, intolerância, resignação: algumas leituras sobre a imigração contemporânea na Itália", nella tavola rotonda "Mobilidades contemporâneas, o medo do outro e intolerância", nel IV Semiário Internacional de História do Tempo Presente, presso l'Università dello Stato di Santa Catarina, marzo 2021
- Intervento "Radiografia di un paese sgovernato: il bolsonarismo fra dilettantismo, inoperosità e mistificazione" nel Seminario "Ricerca, sapere e politica nel contesto nazionale brasiliano contemporaneo", all'Università di Siena, 2019
Seminari su invito tenuti presso altre Università, Centri di Ricerca, Aziende, etc.
- Seminario sulla migrazione latinoamericana nell'Italia contemporanea presso il Dottorato di Ricerca in Demografia, nell'Università dello Stato di Santa Catarina, agosto 2019
Altre attività scientifiche
- Organizzazione del Congresso Internazionale "Dittature, Autoritarismi e Destre in America Latina: rotture, continuità e memoria", presso l'Università Ca' Foscari Venezia (in collaborazione con l'Universidade de Lisboa, Oxford University, Colegio de México e Universidad de Chile), dicembre 2021.
- Organizzazione del Simposio Tematico "Cruzando Fronteiras: migrações, trânsitos e desclocamentos no tempo presente" (con Gláucia de Olivera Assis, Università dello Stato di Santa Catarina, Brasile), parte del IV Semiário Internacional de História do Tempo Presente, presso l'Università dello Stato di Santa Catarina, marzo 2021
- Organizzazione del Seminario Internazionale "Nuove Metodologie per lo studio della Storia Orale", presso l'Università Ca' Foscari Venezia (in collaborazione con l'Università Statale di Ponta Grossa, Brasile, e Università Federale di Espírito Santo), febbraio 2020
Altre attività didattiche
Relatore Dottorato di Ricerca: studenti stranieri visiting presso l'Università di Venezia
- Heloisa Sousa Pinto Neto (Dottorato di Ricerca in Letteratura, Università Federale del Rio Grande do Sul)
- Jéssica Cristina Aguiar Ribeiro (Dottorato di Ricerca in Storia, Università Federale del Pará)
Incarichi accademici e attività organizzative
- Da ott. 2018 a sett. 2020 Vicedirettore del Dipartimento di Studi Linguistici e Culturali Comparati (Università Ca' Foscari Venezia)
- Da ott. 2017 a sett. 2020 Delegato alla Didattica del Dipartimento di Studi Linguistici e Culturali Comparati (Università Ca' Foscari Venezia)
- Da mar. 2015a sett. 2020 Delegato del Prorettore alle Relazioni Internazionali dell'Università Ca' Foscari Venezia per le Relazioni con l'America Latina
Partecipazione alle attività di valutazione della ricerca
- Valutatore del Bando SIR (Scientific Independence of young Researchers)
- Rapporteur del Evaluation Summary Report (Scientific Independence of young Researchers)
- Valutatore VQR (Valutazione della Qualità della Ricerca) 2011-2014/2015-2019
- Assegni di Ricerca Nazionali
Componente di Collegi didattici, Comitati e Commissioni di Dipartimento, Commissioni di Ateneo
- Da feb. 2022 Membro del Nucleo di Valutazione dell'Ateneo (Università Ca' Foscari Venezia)
- Da ott. 2020 a feb. 2022 Membro del Collegio Didattico del CdS Triennale in Lingue, Civiltà e Scienze del Linguaggio (LCSL) (Università Ca' Foscari Venezia)
- Da ott. 2017 a sett. 2020 Presidente del Comitato per la Didattica del del Dipartimento di Studi Linguistici e Culturali Comparati (Università Ca' Foscari Venezia)
- Da feb. 2017 a sett. 2020 Membro della Giunta del Dipartimento di Studi Linguistici e Culturali Comparati (Università Ca' Foscari Venezia)
- Da sett. 2015 a dic. 2021 Membro del Collegio Docenti del Dottotato di Ricerca in Lingua, Culture e Società Moderne, presso l'Università Ca' Foscari Venezia (http://www.unive.it/pag/7384/) – nomina dal Consiglio di Dipartimento (09.09.2015) - completamento adesione Ministero (17.03.2016)
- Da nov. 2019 ad apr. 2020 Membro della commissione del Dipartimento di Studi Linguistici e Culturali Comparati per la selezione di un professore di prima o seconda fascia di "Letteratura Portoghese e Brasiliana", a livello internazionale, da presentare come Chiamata Diretta;
- Membro della Commissione Giudicatrice nella procedura valutativa per la copertura di n. 1 posto di professore di II fascia da coprire mediante chiamata ai sensi dell'art. 24 comma 6 della L. 240/2010, settore concorsuale 14/B2, settore s-d SPS/14 (Storia e Istituzioni dell'Asia), presso il Dipartimento di Studi sull'Asia e sull'Africa Mediterranea, Università Ca' Foscari Venezia, marzo 2021 (Decreti del Rettore N. 263/2021 Prot. n. 0018221 del 12/03/2021)
Attività e incarichi esterni
- Da lug. 2021 Membro della Commissione per l'Abilitazione Scientifica Nazionale (ASN), nel Settore Concorsuale 14/B2 – Storia delle Relazioni Internazionali, della società e delle istituzioni extraeuropee
- Membro della Commissione Giudicatrice per la procedura valutativa per il reclutamento di 1 posto di professore universitario di ruolo, I^ FASCIA, da coprire mediante chiamata ai sensi dell'art.18, comma 1, Legge 240/2010 e del Regolamento di Ateneo emanato con DR n. 977 del 9.12.2013 e ss.mm.ii., settore concorsuale 14/B2 – Storia delle Relazioni Internazionali , delle Società e delle Istituzioni Extraeuropee, presso il Dipartimento di Scienze Politiche e Sociali, Alma Mater Studiorum Università di Bologna, luglio 2022 (Decreti del Rettore N. 1165/2022 Prot. n. 0169990 del 25/07/2022)
- Membro della Commissione Giudicatrice per la procedura valutativa per la chiamata in ruolo di 1 Professore di Prima Fascia, ai sensi dell'art. 18, comma 4, legge n. 240/2010, di cui al D.R. n. 316/2022, settore concorsuale 14/B2, settore s-d SPS/13 (Storia e Istituzioni dell'Africa), presso il Dipartimento di Scienze Politiche e Giuridiche, Università degli Studi di Messina, maggio 2022 (Prot. N. 0059435/2022 del 11/05/2022)
- Membro della Commissione Giudicatrice per la procedura valutativa di un Ricercatore a tempo determinato di tipologia b) ai fini dell'inquadramento nel ruolo di professore associato ai sensi dell'art. 24, comma 5, Legge 240/2010 e del Regolamento di Ateneo emanato con DR n. 977 del 9.12.2013 e ss.mm.ii., settore concorsuale 14/B2, settore s-d SPS/14 (Storia e Istituzioni dell'Asia), presso il Dipartimento di Scienze Politiche e Sociali, Alma Mater Studiorum Università di Bologna, marzo 2022 (Decreti del Rettore N. 479/2022 Prot. n. 0068418 del 24/03/2022)
- Membro della commissione di valutazione comparativa per il reclutamento di un di ricercatore a tempo determinato (RTDA) nel SSD SPS/05 (Storia e Istituzioni delle Americhe), Dipartimento di Antichità, Filosofia e Storia, Università degli Studi di Genova, settembre 2019
- Da mar. 2019 Iscritto all'albo "Esperti della Valutazione", nel profilo di Esperto Disciplinare (Area 14), primo incarico nel febbraio 2021.
- Membro del Collegio Docente del Dottorato di Ricerca in Storia (Universidade Federal do Espírito Santo)
- Membro del Collegio Docente del Dottorato di Ricerca in Letteratura (Universidade Federal do Espírito Santo)
- Membro dell'Associazione Nazionale dei Professori Universitari di Storia - ANPUH, Brasile
- Membro dell'Associazione Internazionale AREIA (Audio Archivio sulle Migrazioni fra Europa e America Latina)
- Membro della REDIAL - European Network of Information and Documentation on Latin America
- Membro del Centro Interuniversitario di Storia Culturale, di cui partecipano le università di Bologna, Padova, Pisa, Venezia e Verona
- Membro di Jacarandá. Associazione Interdisciplinare Brasilianisti Italiani
- Membro della SISI (Società Italiana di Storia Internazionale)
- Membro della-LASA: Latin America Studies Association, United States, since 2011