BUFFA Gabriella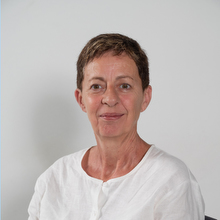 Dati relazione
| | |
| --- | --- |
| Periodo di riferimento | 01/09/2016 - 01/09/2019 |
| Afferenza | Dipartimento di Scienze Ambientali, Informatica e Statistica |
| Ruolo | Professoressa Associata |
Attività didattica
| A.A. | Insegnamento | Codice | Voto (max 4) | Voto medio area (max 4) |
| --- | --- | --- | --- | --- |
| 2016/2017 | BIOLOGIA ANIMALE E LABORATORIO DI BIODIVERSITA' | CT0389 | 3.4 | 3.1 |
| 2016/2017 | BIOLOGIA VEGETALE | CT0391 | 3.5 | 3.1 |
| 2016/2017 | LABORATORIO IN CAMPO | CT0403 | 3.4 | 3.1 |
| 2016/2017 | PIANIFICAZIONE E GESTIONE DEL PAESAGGIO | CM0434 | 3.7 | 3.1 |
| 2016/2017 | TECNICHE DI MONITORAGGIO DELLA BIODIVERSITÀ | CT0505 | | |
| 2017/2018 | BIOLOGIA VEGETALE | CT0391 | 3.5 | 3.2 |
| 2017/2018 | LABORATORIO IN CAMPO | CT0403 | 3.4 | 3.2 |
| 2017/2018 | PIANIFICAZIONE E GESTIONE DEL PAESAGGIO | CM0434 | 3.4 | 3.2 |
| 2017/2018 | TECNICHE DI MONITORAGGIO DELLA BIODIVERSITÀ | CT0505 | 3.8 | 3.2 |
| 2018/2019 | LABORATORIO IN CAMPO | CT0403 | | |
| 2018/2019 | LABORATORIO IN CAMPO - B | CM0399 | | |
| 2018/2019 | PIANIFICAZIONE E GESTIONE DEL PAESAGGIO | CM0528 | | |
| 2018/2019 | PRINCIPI DI BIOLOGIA ANIMALE E VEGETALE - MODULO BIOLOGIA VEGETALE | CT0439 | | |
| 2018/2019 | TECNICHE DI MONITORAGGIO DELLA BIODIVERSITÀ | CT0505 | | |
Tesi
| Anno solare | Tipologia | Tesi Relatore | Tesi Correlatore |
| --- | --- | --- | --- |
| 2016 | Corso di dottorato | 2 | |
| 2016 | Corso di laurea | 4 | |
| 2016 | Corso di laurea magistrale | 2 | |
| 2017 | Corso di laurea | 5 | |
| 2017 | Corso di laurea magistrale | 4 | |
| 2018 | Corso di dottorato | 1 | |
| 2018 | Corso di laurea | 4 | |
| 2018 | Corso di laurea magistrale | 1 | |
Finanziamenti
LIFE REDUNE Restoration of dune habitats in Natura 2000 sites of the Veneto coast
Miglioramento dell'efficienza della produzione di canapa come opportunità di innovazione e sviluppo dei territori marginali collinari
Ricerche sviluppate e in corso
Aggiornamento di schede e banca dati aliene ISPRA
An ecosystem-based approach for conservation strategies of some target Orchidaceae species
Analisi dei processi di invasione di piante esotiche nei paesaggi costieri sabbiosi del Veneto
BIODIVERSITY PATTERNS IN DRY CALCAREOUS GRASSLANDS
Conservazione e gestione degli ecosistemi forestali di pianura
Definizione delle tecniche di riproduzione e impianto di piante nemorali erbacee
Definizione di un manuale per il monitoraggio di habitat di interesse comunitario (Direttiva 92/43/CE) in Italia
How to preserve coastal wetlands threatened by climate change-driven sea level rise?
Monitoraggio degli habitat di interesse comunitario
Plant responses to environmental changes
Selecting indicator species to monitor plant invasion threats on sandy coastal ecosystems
UTILIZZO E VALORIZZAZIONE DI VARIETÀ DI CEREALI ANTICHI
Pubblicazioni realizzate nel triennio
Del Vecchio, S.*; Pierce, S.; Fantinato, E.; Buffa, G. (2019), Increasing the germination percentage of a declining native orchid (Himantoglossum adriaticum) by pollen transfer and outbreeding between populations in PLANT BIOLOGY, vol. 21, pp. 935-941 (ISSN 1435-8603) (Articolo su rivista)
Fantinato, Edy; Sonkoly, Judit; Silan, Giulia; Valkó, Orsolya; Tóthmérész, Béla; Deák, Balázs; Kelemen, András; Miglécz, Tamás; Del Vecchio, Silvia; Bettiol, Francesca; Buffa, Gabriella; Török, Péter (2019), Pollination and dispersal trait spectra recover faster than the growth form spectrum during spontaneous succession in sandy old‐fields in APPLIED VEGETATION SCIENCE, vol. 22, pp. 435-443 (ISSN 1402-2001) (Articolo su rivista)
Fantinato, Edy; Del Vecchio, Silvia; Buffa, Gabriella (2019), The co-occurrence of different grassland communities increases the stability of pollination networks in FLORA, vol. 255, pp. 11-17 (ISSN 0367-2530) (Articolo su rivista)
Edy, Fantinato; Silvia Del Vecchio, ; Carlo, Gaetan; Gabriella, Buffa (2019), The resilience of pollination interactions: importance of temporal phases in JOURNAL OF PLANT ECOLOGY, vol. 12, pp. 157-162 (ISSN 1752-993X) (Articolo su rivista)
Silvia Del Vecchio, Edy Fantinato, Giulia Silan, Gabriella Buffa (2019), Trade-offs between sampling effort and data quality in habitat monitoring in BIODIVERSITY AND CONSERVATION, vol. 28, pp. 55-73 (ISSN 0960-3115) (Articolo su rivista)
Marta Radaelli, Elisa Scalabrin, Marco Roman, Gabriele Capodaglio, Gabriella Buffa (2019), Characterization and Valorization of Ancient Cereals by HPLC-UV and ICP-MS , 6th MS Food Day. Book of abstracts (Camerino, 25-27 settembre 2019), Società Chimica Italiana, pp. 213-216, Convegno: 6th MS Food Day, 25-27 Settembre (ISBN 9788890738883) (Abstract in Atti di convegno)
Silvia Del Vecchio, Efisio Mattana, Tiziana Ulian, Gabriella Buffa (2019), Functional seed traits patterns in NE Mediterranean foredune communities , Functional Seed Ecology - 6th Conference of the International Society for Seed Science, Peter Poschlod, Convegno: Seed Ecology VI, 28/07-02/08 2019 (Abstract in Atti di convegno)
Silvia Del Vecchio, Efisio Mattana, Tiziana Ulian, Gabriella Buffa (2019), The role of functional seed traits in foredune community assembly , 62nd Annual Symposium of the International Association for Vegetation Science - "Vegetation Science and Biodiversity Research", Martin Diekmann, Convegno: 62nd Annual Symposium of the International Association for Vegetation Science, 14-19 Luglio 2019 (Abstract in Atti di convegno)
Silvia Del Vecchio; Efisio Mattana; Tiziana Ulian; Mauro Roscini; Gabriella Buffa (2019), Understanding foredune communities from the seed traits perspective , 53° Congresso della Società Italiana di Scienza della Vegetazione -Gestione sostenibile degli habitat: plant traits biodiversità servizi ecosistemici, SISV, Convegno: 53° Congresso della Società Italiana di Scienza della Vegetazione -Gestione sostenibile degli habitat: plant traits biodiversità servizi ecosistemici (Abstract in Atti di convegno)
Del Vecchio, S; Fantinato, E; Janssen, J. A. M; Bioret, F; Acosta, A; Prisco, I; Tzonev, R; Marcenò, C; Rodwell, J; Buffa, G. (2018), Biogeographic variability of coastal perennial grasslands at the European scale in APPLIED VEGETATION SCIENCE, vol. 21, pp. 312-321 (ISSN 1402-2001) (Articolo su rivista)
Nyakunga, Oliver Castor; Del Vecchio, Silvia; Buffa, Gabriella (2018), Effects of management regimes on structure, composition and diversity of seasonally inundated herbaceous communities in the Mkomazi National Park, Tanzania in AFRICAN JOURNAL OF ECOLOGY, vol. 56, pp. 949-956 (ISSN 0141-6707) (Articolo su rivista)
Pierce, S.*; Spada, A.; Caporali, E.; Ceriani, R.M.; Buffa, G. (2018), Enzymatic scarification of Anacamptis morio (Orchidaceae) seed facilitates lignin degradation, water uptake and germination in PLANT BIOLOGY, vol. N/D (ISSN 1435-8603) (Articolo su rivista)
Del Vecchio, Silvia; Porceddu, Marco; Fantinato, Edy; Acosta, Alicia T. R.; Buffa, Gabriella; Bacchetta, Gianluigi (2018), Germination responses of Mediterranean populations of Cakile maritima to light, salinity and temperature in FOLIA GEOBOTANICA, vol. 53, pp. 417-428 (ISSN 1211-9520) (Articolo su rivista)
Gigante, D.*; Acosta, A.T.R.; Agrillo, E.; Armiraglio, S.; Assini, S.; Attorre, F.; Bagella, S.; Buffa, G.; Casella, L.; Giancola, C.; Giusso Del Galdo, G.P.; Marcenò, C.; Pezzi, G.; Prisco, I.; Venanzoni, R.; Viciani, D. (2018), Habitat conservation in Italy: the state of the art in the light of the first European Red List of Terrestrial and Freshwater Habitats in RENDICONTI LINCEI. SCIENZE FISICHE E NATURALI, vol. 29, pp. 1-15 (ISSN 2037-4631) (Articolo su rivista)
Buffa, G.; Del Vecchio, S.; Fantinato, E.; Milano, V. (2018), Local versus landscape-scale effects of anthropogenic land-use on forest species richness in ACTA OECOLOGICA, vol. 86, pp. 49-56 (ISSN 1146-609X) (Articolo su rivista)
Fantinato, Edy; DEL VECCHIO, Silvia; Giovanetti, Manuela; Acosta, Alicia Teresa Rosario; Buffa, Gabriella (2018), New insights into plants coexistence in species-rich communities: the pollination interaction perspective in JOURNAL OF VEGETATION SCIENCE, vol. 29, pp. 6-14 (ISSN 1100-9233) (Articolo su rivista)
E. Fantinato, S. Del Vecchio, G. Silan, G. Buffa (2018), Pollination networks along the sea-inland gradient reveal landscape patterns of keystone plant species in SCIENTIFIC REPORTS, vol. 8 (ISSN 2045-2322) (Articolo su rivista)
Ivajnšič, Danijel; Kaligarič, Mitja; Fantinato, Edy; Del Vecchio, Silvia; Buffa, Gabriella (2018), The fate of coastal habitats in the Venice Lagoon from the sea level rise perspective in APPLIED GEOGRAPHY, vol. 98, pp. 34-42 (ISSN 0143-6228) (Articolo su rivista)
Silvia Del Vecchio, Edy Fantinato, Giulia Silan, Alice Puppin, Gabriella Buffa (2018), The role of dune system morphology on habitats development , Climate Change and its implication to Smart ICZM and sustainable Blue Growth, Abderrahman Ait Fora, Convegno: Climate Change and its implication to Smart ICZM and sustainable Blue Growth (Abstract in Atti di convegno)
Pierce, Simon; Negreiros, Daniel; Cerabolini, Bruno E. L.; Kattge, Jens; Díaz, Sandra; Kleyer, Michael; Shipley, Bill; Wright, Stuart Joseph; Soudzilovskaia, Nadejda A.; Onipchenko, Vladimir G.; van Bodegom, Peter M.; Frenette-Dussault, Cedric; Weiher, Evan; Pinho, Bruno X.; Cornelissen, Johannes H. C.; Grime, John Philip; Thompson, Ken; Hunt, Roderick; Wilson, Peter J.; Buffa, Gabriella; Nyakunga, Oliver C.; Reich, Peter B.; Caccianiga, Marco; Mangili, Federico; Ceriani, Roberta M.; Luzzaro, Alessandra; Brusa, Guido; Siefert, Andrew; Barbosa, Newton P. U.; Chapin, Francis Stuart; Cornwell, William K.; Fang, Jingyun; Fernandez, Geraldo Wilson; Garnier, Eric; Le Stradic, Soizig; Peñuelas, Josep; Melo, Felipe P. L.; Slaviero, Antonio; Tabarelli, Marcelo; Tampucci, Duccio (2017), A global method for calculating plant CSR ecological strategies applied across biomes world-wide in FUNCTIONAL ECOLOGY, vol. 31, pp. 444-457 (ISSN 0269-8463) (Articolo su rivista)
Fantinato, Edy; DEL VECCHIO, Silvia; Baltieri, Mattia; Fabris, Beatrice; Buffa, Gabriella (2017), Are food-deceptive orchid species really functionally specialized for pollinators? in ECOLOGICAL RESEARCH, vol. 32, pp. 951-959 (ISSN 0912-3814) (Articolo su rivista)
Gentili, R.; Gilardelli, F.; Bona, E.; Prosser, F.; Selvaggi, A.; Alessandrini, A.; Martini, F.; Nimis, P.L.; Wilhalm, T.; Adorni, M.; Ardenghi, N.M.G.; Barni, E.; Bonafede, F.; Bonini, M.; Bouvet, D.; Buffa, G.; Ciappetta, S.; Giordana, F.; Faggi, G.; Ghiani, A.; Ghillani, L.; Marcucci, R.; Masin, R.; Morelli, V.; Montagnani, C.; Montanari, S.; Peccenini, S.; Pellizzari, M.; Romani, E.; Saiani, D.; Scortegagna, S.; Sirotti, M.; Truzzi, A.; Vignodelli, M.; Bagli, L.; Fiandri, F.; Siniscalco, C.; Citterio, S. (2017), Distribution map of Ambrosia artemisiifolia L. (Asteraceae) in Italy in PLANT BIOSYSTEMS, vol. 151, pp. 381-386 (ISSN 1724-5575) (Articolo su rivista)
Silan, G.; Del Vecchio, S.; Fantinato, E.; Buffa, G. (2017), Habitat quality assessment through a multifaceted approach: the case of the habitat 2130* in Italy in PLANT SOCIOLOGY, vol. 54, pp. 13-22 (ISSN 2280-1855) (Articolo su rivista)
Silvia Del Vecchio, Simon Pierce, Edy Fantinato, Gabriella Buffa (2017), Increasing the germination percentage of an endangered native orchid (Himantoglossum adriaticum) by pollen transfer and outbreeding between populations , NASSTEC - Seed Quality of Native Species - ecology, production & policy, NASSTEC (The NAtive Seed Science, TEchnology and Conservation Initial Training Network), Convegno: Programme Seed Quality of Native Species - ecology, production & policy, 25-29/09/2017 (Abstract in Atti di convegno)
Fantinato, Edy; DEL VECCHIO, Silvia; Buffa, Gabriella (2017), The use of reproductive traits to analyze plant community stability , Plant Traits 2.0 State of the art and future perspectives for research on plant functional traits in Italy, Barni E., Marignani M., Acosta A.T.R., Bragazza L., Campetella G., Cannone N., Cerabolini B.E.L., Chiarucci A., Pierce S., Ricotta C. (Eds.), pp. 7, Convegno: Plant Traits 2.0 (ISBN 978-88-85915-19-0) (Abstract in Atti di convegno)
Buffa, G.; Carpenè, B.; Casarotto, N.; Da Pozzo, M.; Filesi, L.; Lasen, C.; Marcucci, R.; Masin, R.; Prosser, F.; Tasinazzo, S.; Villani, M.; Zanatta, K. (2016), Lista Rossa regionale delle piante vascolari. Regione del Veneto. , Venezia, Regione del Veneto (ISBN 9788890880513) (Monografia o trattato scientifico)
Gigante, D.; Attorre, F.; Venanzoni, R.; Acosta, A.T.R.; Agrillo, E.; Aleffi, M.; Alessi, N.; Allegrezza, M.; Angelini, P.; Angiolini, C.; Assini, S.; Azzella, M.M.; Bagella, S.; Biondi, E.; Bolpagni, R.; Bonari, G.; Bracco, F.; Brullo, S.; Buffa, G.; Carli, E.; Caruso, G.; Casavecchia, S.; Casella, L.; Cerabolini, B.E.L.; Ciaschetti, G.; Copiz, R.; Cutini, M.; Del Vecchio, S.; Del Vico, E.; Di Martino, L.; Facioni, L.; Fanelli, G.; Foggi, B.; Frattaroli, A.R.; Galdenzi, D.; Gangale, C.; Gasparri, R.; Genovesi, P.; Gianguzzi, L.; Gironi, F.; Giusso Del Galdo, G.; Gualmini, M.; Guarino, R.; Lasen, C.; Lastrucci, L.; Maneli, F.; Pasta, S.; Paura, B.; Perrino, E.V.; Petraglia, A.; Pirone, G.; Poponessi, S.; Prisco, I.; Puglisi, M.; Ravera, S.; Sburlino, G.; Sciandrello, S.; Selvaggi, A.; Spada, F.; Spampinato, G.; Strumia, S.; Tomaselli, M.; Tomaselli, V.; Uzunov, D.; Viciani, D.; Villani, M.; Wagensommer, R.P.; Zitti, S. (2016), A methodological protocol for Annex I Habitats monitoring: the contribution of Vegetation science in PLANT SOCIOLOGY, vol. 53, pp. 77-87 (ISSN 2280-1855) (Articolo su rivista)
Fantinato, Edy; Giovanetti, Manuela; DEL VECCHIO, Silvia; Buffa, Gabriella (2016), Altitudinal patterns of floral morphologies in dry calcareous grasslands in PLANT SOCIOLOGY, vol. 53, pp. 83-90 (ISSN 2280-1855) (Articolo su rivista)
Fantinato, Edy; Vecchio, Silvia Del; Slaviero, Antonio; Conti, Luisa; Acosta, Alicia Teresa Rosario; Buffa, Gabriella (2016), Does flowering synchrony contribute to the sustainment of drygrassland biodiversity? in FLORA, vol. 222, pp. 96-103 (ISSN 0367-2530) (Articolo su rivista)
Gigante, Daniela; Foggi, Bruno; Venanzoni, Roberto; Viciani, Daniele; Buffa, Gabriella (2016), Habitats on the grid: The spatial dimension does matter for red-listing in JOURNAL FOR NATURE CONSERVATION, vol. 32, pp. 1-9 (ISSN 1617-1381) (Articolo su rivista)
Slaviero, Antonio; Del Vecchio, Silvia; Pierce, Simon; Fantinato, Edy; Buffa, Gabriella (2016), Plant community attributes affect dry grassland orchid establishment in PLANT ECOLOGY, vol. 217, pp. 1533-1543 (ISSN 1385-0237) (Articolo su rivista)
DEL VECCHIO, Silvia; Slaviero, Antonio; Fantinato, Edy; Buffa, Gabriella (2016), The use of plant community attributes to detect habitat quality in coastal environments in AOB PLANTS, vol. 8, pp. plw040 (ISSN 2041-2851) (Articolo su rivista)
Buffa, Gabriella; Puglisi, Marta; Viciani, Daniele (2016), 1310 Vegetazione annua pioniera a Salicornia e altre specie delle zone fangose e sabbiose , Manuali per il monitoraggio di specie e habitat di interesse comunitario (Direttiva 92/43/CEE) in Italia: habitat, ISPRA, Serie Manuali e linee guida (ISBN 978-88-448-0789-4) (Articolo su libro)
Buffa, Gabriella; Del Vecchio, Silvia (2016), 2130 *Dune costiere fisse a vegetazione erbacea (dune grigie) , Manuali per il monitoraggio di specie e habitat di interesse comunitario (Direttiva 92/43/CEE) in Italia: habitat, ISPRA, Serie Manuali e linee guida (ISBN 978-88-448-0789-4) (Articolo su libro)
Buffa, Gabriella; Del Vecchio, Silvia; Viciani, Daniele (2016), 2160 Dune con presenza di Hippophae rhamnoides , Manuali per il monitoraggio di specie e habitat di interesse comunitario (Direttiva 92/43/CEE) in Italia: habitat, ISPRA, Serie Manuali e linee guida (ISBN 978-88-448-0789-4) (Articolo su libro)
Acosta, Alicia T.R.; Prisco, Irene; Galdenzi, Diana; Biondi, Edoardo; Puglisi, Marta; Buffa, Gabriella (2016), 2250 *Dune costiere con Juniperus spp. , Manuali per il monitoraggio di specie e habitat di interesse comunitario (Direttiva 92/43/CEE) in Italia: habitat, ISPRA, Serie Manuali e linee guida (ISBN 978-88-448-0789-4) (Articolo su libro)
Foggi, Bruno; Buffa, Gabriella; Ravera, Sonia; Lasen, Cesare; Selvaggi, Alberto; Petraglia, Alessandro; Gigante, Daniela (2016), 6150 Formazioni erbose boreo-alpine silicicole in Angelini P., Casella L., Grignetti A., Genovesi P., Manuali per il monitoraggio di specie e habitat di interesse comunitario (Direttiva 92/43/CEE) in Italia: habitat, ISPRA, Serie Manuali e linee guida (ISBN 978-88-448-0789-4) (Articolo su libro)
Foggi, Bruno; Frattaroli, Anna Rita; Pirone, Gianfranco; Selvaggi, Alberto; Gigante, Daniela; Ciaschetti, Giampiero; Allegrezza, Marina; Buffa, Gabriella (2016), 6170 Formazioni erbose calcicole alpine e subalpine , Manuali per il monitoraggio di specie e habitat di interesse comunitario (Direttiva 92/43/CEE) in Italia: habitat, ISPRA, Serie Manuali e linee guida (ISBN 978-88-448-0789-4) (Articolo su libro)
Gigante, Daniela; Buffa, Gabriella; Foggi, Bruno; Frattaroli, Anna Rita; Lasen, Cesare; Pirone, Gianfranco; Selvaggi, Alberto; Strumia, Sandro; Vico, Eva Del; Facioni, Laura; Carli, Emanuela; Allegrezza, Marina; Viciani, Daniele (2016), 6210 Formazioni erbose secche seminaturali e facies coperte da cespugli su substrato calcareo (Festuco-Brometalia) , Manuali per il monitoraggio di specie e habitat di interesse comunitario (Direttiva 92/43/CEE) in Italia: habitat, ISPRA, Serie Manuali e linee guida (ISBN 978-88-448-0789-4) (Articolo su libro)
Buffa, Gabriella; Gigante, Daniela; Lasen, Cesare; Foggi, Bruno (2016), 6230 Formazioni erbose a Nardus, ricche di specie, su substrato siliceo delle zone montane (e delle zone submontane dell'Europa continentale) , Manuali per il monitoraggio di specie e habitat di interesse comunitario (Direttiva 92/43/CEE) in Italia: habitat, ISPRA, Serie Manuali e linee guida (ISBN 978-88-448-0789-4) (Articolo su libro)
Buffa, Gabriella; Lasen, Cesare; Selvaggi, Alberto (2016), 6240 *Formazioni erbose steppiche sub-pannoniche , Manuali per il monitoraggio di specie e habitat di interesse comunitario (Direttiva 92/43/CEE) in Italia: habitat, ISPRA, Serie Manuali e linee guida (ISBN 978-88-448-0789-4) (Articolo su libro)
Buffa, Gabriella; Gigante, Daniela; Lasen, Cesare; Perrino, Enrico Vito; Wagensommer, Robert P. (2016), 62A0 Formazioni erbose secche della regione submediterranea orientale (Scorzoneratalia villosae ) , Manuali per il monitoraggio di specie e habitat di interesse comunitario (Direttiva 92/43/CEE) in Italia: habitat, ISPRA, Serie Manuali e linee guida (ISBN 978-88-448-0789-4) (Articolo su libro)
Buffa, Gabriella; Selvaggi, Alberto; Lasen, Cesare (2016), 6410 Praterie con Molinia su terreni calcarei, torbosi o argilloso-limosi (Molinion caeruleae) , Manuali per il monitoraggio di specie e habitat di interesse comunitario (Direttiva 92/43/CEE) in Italia: habitat, ISPRA, Serie Manuali e linee guida (ISBN 978-88-448-0789-4) (Articolo su libro)
Gigante, Daniela; Buffa, Gabriella (2016), 6420 Praterie umide mediterranee con piante erbacee alte del Molinio-Holoschoenion , Manuali per il monitoraggio di specie e habitat di interesse comunitario (Direttiva 92/43/CEE) in Italia: habitat, ISPRA, Serie Manuali e linee guida (ISBN 978-88-448-0789-4) (Articolo su libro)
Allegrezza, Marina; Buffa, Gabriella; Selvaggi, Alberto; Guarino, Riccardo; Ciaschetti, Giampiero; Lasen, Cesare (2016), 6510 Praterie magre da fieno a bassa altitudine (Alopecurus pratensis, Sanguisorba officinalis ) , Manuali per il monitoraggio di specie e habitat di interesse comunitario (Direttiva 92/43/CEE) in Italia: habitat, ISPRA, Serie Manuali e linee guida (ISBN 978-88-448-0789-4) (Articolo su libro)
Buffa, Gabriella; Lasen, Cesare; Selvaggi, Alberto (2016), 6520 Praterie montane da fieno , Manuali per il monitoraggio di specie e habitat di interesse comunitario (Direttiva 92/43/CEE) in Italia: habitat, ISPRA, Serie Manuali e linee guida (ISBN 978-88-448-0789-4) (Articolo su libro)
Buffa, Gabriella; Del Vecchio, Silvia ; Acosta, Alicia T.R. (2016), Il metodo del transetto di vegetazione , Manuali per il monitoraggio di specie e habitat di interesse comunitario (Direttiva 92/43/CEE) in Italia: habitat, ISPRA, Serie Manuali e linee guida (ISBN 978-88-448-0789-4) (Articolo su libro)
Pubblicazioni in corso di stampa
Chelli, Stefano*; Marignani, Michela; Barni, Elena; Petraglia, Alessandro; Puglielli, Giacomo; Wellstein, Camilla; Acosta, Alicia T. R.; Bolpagni, Rossano; Bragazza, Luca; Campetella, Giandiego; Chiarucci, Alessandro; Conti, Luisa; Nascimbene, Juri; Orsenigo, Simone; Pierce, Simon; Ricotta, Carlo; Tardella, Federico M.; Abeli, Thomas; Aronne, Giovanna; Bacaro, Giovanni; Bagella, Simonetta; Benesperi, Renato; Bernareggi, Giulietta; Bonanomi, Giuliano; Bricca, Alessandro; Brusa, Guido; Buffa, Gabriella; Burrascano, Sabina; Caccianiga, Marco; Calabrese, Valentina; Canullo, Roberto; Carbognani, Michele; Carboni, Marta; Carranza, Maria L.; Catorci, Andrea; Ciccarelli, Daniela; Citterio, Sandra; Cutini, Maurizio; Dalle Fratte, Michele; De Micco, Veronica; Del Vecchio, Silvia; Di Martino, Luciano; Di Musciano, Michele; Fantinato, Edy; Filigheddu, Rossella; Frattaroli, Anna Rita; Gentili, Rodolfo; Gerdol, Renato; Giarrizzo, Eleonora; Giordani, Paolo; Gratani, Loretta; Incerti, Guido; Lussu, Michele; Mazzoleni, Stefano; Mondoni, Andrea; Montagnani, Chiara; Montagnoli, Antonio; Paura, Bruno; Petruzzellis, Francesco; Pisanu, Stefania; Rossi, Graziano; Sgarbi, Elisabetta; Simonetti, Enrico; Siniscalco, Consolata; Slaviero, Antonio; Stanisci, Angela; Stinca, Adriano; Tomaselli, Marcello; Cerabolini, Bruno E. L. Plant–environment interactions through a functional traits perspective: a review of Italian studies in PLANT BIOSYSTEMS, vol. n/d, pp. 1-17 (ISSN 1126-3504) (Articolo su rivista)
Partecipazione come referee di progetti di ricerca nazionali ed internazionali
Referee progetto del Netherlands Organisation for Scientific Research (NWO)/NWO domain/ Applied and Engineering Sciences (TTW)
'Connecting Innovators' Open Technology Programme
Project Title: DuneForce; DUNEs FOR Coastal safety and Habitat Development
Membro della Giuria Nazionale del premio Quarry Life Award promosso da HeidelbergCement AG
Partecipazione a comitati editoriali di riviste/collane scientifiche
Comitato editoriale "Plant Sociology"
Bollettino del Museo di Storia Naturale di Venezia
Descrizione dell'attività di ricerca svolta nel triennio e gli obiettivi futuri
L'attività di ricerca riguarda principalmente l'ecologia delle comunità vegetali e l'ecologia del paesaggio. In particolare, l'attività di ricerca degli ultimi tre anni si è focalizzata sullo studio dei processi ecologici che governano l'assemblaggio delle comunità.
La ricerca è stata focalizzata in particolare sulla nicchia di rigenerazione, definita come l'insieme dei fattori ambientali necessari per il completamento del ciclo vitale delle specie, dall'impollinazione alla produzione e dispersione dei semi fino alla germinazione. Gli stadi riproduttivi sono infatti di particolare importanza rappresentando le fasi più critiche del ciclo vitale di una pianta e possono funzionare come bottleneck per la sopravvivenza a lungo termine di una specie e quindi condizionare la dinamica delle comunità. Lo studio dei life history traits infatti ha un'elevata rilevanza nell'ambito della gestione sostenibile e nella pianificazione del territorio.
Uno sviluppo interessante ha riguardato in particolare i processi relativi all'impollinazione attraverso l'applicazione delle reti di impollinazione, che abbiamo applicato non più alle singole specie ma all'intera comunità. Questo approccio innovativo ci ha consentito di definire l'importanza dei rapporti tra livelli trofici diversi (piante e impollinatori) nello sviluppo, da parte delle piante, di specifici adattamenti per completare il ciclo vitale senza incorrere in meccanismi di competizione o di heterospecific pollen transfer.
Collegare il ruolo funzionale delle piante e degli impollinatori nelle reti di impollinazione al funzionamento dell'ecosistema e alla sua resistenza alle perturbazioni rappresenta una conoscenza fondamentale per l'implementazione di programmi di monitoraggio conservazione e/o ripristino del territorio. Queste conoscenze sono state testate nell'ambito del progetto LIFE REDUNE come approccio al monitoraggio dell'efficacia degli interventi di ripristino e stanno fornendo indicazioni molto interessanti.
Gli obiettivi futuri prevedono di continuare le ricerche nell'ambito dei processi di assemblaggio delle comunità, attraverso la quantificazione dei tratti funzionali delle specie e delle nicchie ambientali in diverse fasi del ciclo di vita.
Relazioni invitate presso convegni o workshops
Relazioni su invito:
LIFE+ FLANDRE international workshop 12th-14th June 2018
LIFE RES MARIS: Convegno sulla Conservazione e gestione delle aree costiere nel Mediterraneo "Dall'individuazione degli impatti alla strategia di recupero: il nuovo LIFE16 NAT/IT/000589 REDUNE "Restoration of dune habitats in Natura 2000 sites of the Veneto coast", Roma 14.06.2017
Seminari su invito tenuti presso altre Università, Centri di Ricerca, Aziende, etc.
FLORMART "Biodiversità: il nostro capitale naturale" Padova 21.09.2018
VENETO AGRICOLTURA: Workshop Stati generali dei boschi di pianura "Il valore bio-geografico dei boschi di pianura" Sandrigo 26.10.2017
Comitato Riserva Naturale Foce del Tagliamento: "Life Redune un progetto per la conservazione dei litorali" San Michele al Tagliamento 19.10.2018
Altre attività scientifiche
Referee per Diversity and Distribution, Oecologia, Ecology and Evolution, Nature Conservation, Biodiversity and Conservation, Plant Sociology, Plant Biosystems
Incarichi accademici e attività organizzative
Coordinatrice del Research Institute for Green and Blue Growth (ad oggi)
Componente di Collegi didattici, Comitati e Commissioni di Dipartimento, Commissioni di Ateneo
Componente Collegio Didattico di Scienze Ambientali
Componente Collegio di Dottorato in Scienze Ambientali
Attività e incarichi esterni
Membro Commissione Procedura selettiva per la copertura di n. 1 posto di professore di II fascia da coprire mediante chiamata ai sensi dell'art. 18, comma 1, della Legge 240/2010 presso il Dipartimento di Scienze e Tecnologie Ambientali, Biologiche e Farmaceutiche dell'Università degli Studi della Campania "Luigi Vanvitelli" - Settore concorsuale 05/A1 (Botanica) - Settore scientifico disciplinare BIO/02 (Botanica Sistematica)
Membro Commissione Selezione pubblica, per titoli e colloquio, per il reclutamento di n. 1 ricercatore ai sensi dell'art. 24, comma 3, lett.A), della L. 240/2010 per lo svolgimento di attività di ricerca, di didattica, di didattica integrativa e di servizio agli studenti, - per il settore concorsuale 05/A1 Botanica – Profilo SSD BIO/03
Altre informazioni
Tra i progetti finanziati non compare il progetto INTERREG ITA-CRO "ECOSS-ECOlogical observing System in the Adriatic Sea: oceanographic observations for biodiversity" nonostante questo sia stato correttamente inserito nella mia scheda competenze