LIPPIELLO Tiziana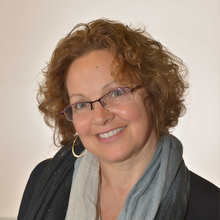 Dati relazione
| | |
| --- | --- |
| Periodo di riferimento | 01/11/2015 - 31/10/2018 |
| Afferenza | Dipartimento di Studi sull'Asia e sull'Africa Mediterranea |
| Ruolo | Professori ordinari |
Attività didattica
| A.A. | Insegnamento | Codice | Voto (max 4) | Voto medio area (max 4) |
| --- | --- | --- | --- | --- |
| 2015/2016 | STORIA DELLA FILOSOFIA E DELLE RELIGIONI DELLA CINA | LM2310 | 2.9 | 3.2 |
| 2016/2017 | LINGUA CINESE CLASSICA | LM014I | 2.7 | 3.2 |
| 2017/2018 | LINGUA CINESE CLASSICA | LM014I | 2.4 | 3.2 |
Tesi
| Anno solare | Tipologia | Tesi Relatore | Tesi Correlatore |
| --- | --- | --- | --- |
| 2015 | Corso di laurea | 4 | |
| 2015 | Corso di laurea magistrale | 1 | |
| 2016 | Corso di laurea | 7 | |
| 2016 | Corso di laurea magistrale | 2 | 1 |
| 2017 | Corso di dottorato | 1 | |
| 2017 | Corso di laurea | 6 | |
| 2017 | Corso di laurea magistrale | 1 | |
Ricerche sviluppate e in corso
I Cinque classici della tradizione cinese: traduzione ed esegesi
IL CONSUMATORE CINESE TRA ASPIRAZIONI GLOBALI E RECUPERO DELLA TRADIZIONE: UN'ANALISI DEL SISTEMA VALORIALE DI RIFERIMENTO DEI POTENZIALI CONSUMATORI DI PRODOTTI MADE IN ITALY AD ALTO VALORE SIMBOLICO
L'etica in Cina
Persone e società: confini, soglie e transizioni' (PRIN): Il concetto di persona nella cultura cinese
The Problem of Evaluating Books in Social Sciences and Humanities Research
Valori di riferimento della élite economica
Pubblicazioni realizzate nel triennio
Lippiello, Tiziana (2018), The Paradigms of Religious and Philosophical Plurality: The Return of "Spirituality" in China Today in PHILOSOPHY & SOCIAL CRITICISM, vol. 44, pp. 1-11 (ISSN 1461-734X) (Articolo su rivista)
Lippiello, Tiziana (2018), Maurizio Paolillo, KLa lingua delle montagne e delle acque: Il Libro delle sepolture (Zangshu) e la tradizione della geomanzia cinese (Fengshui) [The Book of Mountains and Waters: The Book of Burial (Zangshu) and the Tradition of Chinese Geomancy]. Treviso: Fondazione Benetton Studi Ricerche - Canova, 2013, 179 pp. Illustrations, Glossary, Bibliography, Index. E 20 (PB). ISBN 978-88-8409-266-3 in MONUMENTA SERICA, vol. 66, pp. 229-232 (ISSN 0254-9948) (Recensione in rivista)
Williams, Geoffrey; Basso, Antonella; Galleron, Ioana; Lippiello, Tiziana (2018), More, Less or Better: The Problem of Evaluating Books in SSH Research , The Evaluation of Research in Social Sciences and Humanities - Lessons from the Italian Experience, Springer International Publishing, pp. 133-158 (ISBN 978-3-319-68553-3; 978-3-319-68554-0) (Articolo su libro)
Lippiello, Tiziana (2017), "Xiushen: rujia zhi ren yi yu Limadou zhi meide" 修身: 儒家之仁义与利玛窦之美德 (Self-cultivation: the Confucian ren and yi and Matteo Ricci's concept of virtue) , Shijie zongjiao pinglun 世界宗教评论 World Religions Review, Peking, Zongjiao wenhua chubanshe 宗教文化出版社, vol. 2, pp. 5-14 (ISBN 978-7-5188-0436-8) (Articolo su libro)
Lippiello, Tiziana (2017), "On the difficult practice of the mean in ordinary life: teachings from the Zhongyong 中庸 " , , eds., Rooted in Hope, China-Religion- Christianity, A Festschrift for Roman Malek SVD in Celebration of His Sixty-fifth Birthday, Oxon New York, Routledge - Monumenta Serica, vol. LXVIII, pp. 75-98 (ISBN 978-1-138-71808-1) (Articolo su libro)
Lippiello, Tiziana (2016), "Measuring Human Relations: Continuities and Discontinuities in the Reading of the Lunyu" , Continuities and Discontitnuities in Chinese Literature: Linking Ancient and Contemporary, in SINICA VENETIANA, Venezia, Edizioni Ca' Foscari - Digital Publishing, vol. 3, pp. 23-40 (ISBN 978-88-6969-095-2) (ISSN 2610-9042) (Articolo su libro)
(a cura di) Lippiello, Tiziana; Chen, Yuehong; Maddalena, Barenghi (2016), Linking Ancient and Contemporary. Continuities and Discontinuities in Chinese Literature in Tiziana Lippiello, Chen Yuehong, Maddalena Barenghi, Venezia, Edizioni Ca' Foscari - Digital Publishing, vol. 3, pp. 1-386 (ISBN 978-88-6969-095-2) (Curatela)
Lippiello, Tiziana (2015), Il risveglio della cultura classica nella Cina contemporanea , Le arti nella storia e nella società dell'Asia (Arts in Asian History and Society), Milano-Roma, Bulzoni Editore, pp. 147-159 (ISBN 978-88-6897-008-6) (Articolo su libro)
Partecipazione a comitati editoriali di riviste/collane scientifiche
Responsabile Collana La fenice, Marsilio, Venezia.
Asiatica Venetiana
Associate Editor del Journal of Chinese Writing Systems (Journals.sagepub.com/home/cws)
Descrizione dell'attività di ricerca svolta nel triennio e gli obiettivi futuri
L'attività di ricerca si è sviluppata secondo tre filoni principali:
- etica cinese, attraverso lo studio e l'analisi della letteratura classica e in particolare i Quattro libri della tradizione confuciana.
- l'introduzione del Cristianesimo in Cina e del Confucianesimo in Occidente attraverso la traduzione dei classici confuciani: traduzione ed esegesi (con particolare riferimento al Zhongyong e al Daxue e all'etica confuciana)
l- le religioni cinesi nella Cina contemporanea
Relazioni invitate presso convegni o workshops
2018
1. "Diversity in Harmony is Beauty (he er bu tong 和而不同):Academic interrelations along the Silk Road", Peking University, Peking, May 5 (workshop organized by Tiziana Lippiello, Wang Yao and Ji Jin (Soochow University)
2. "The Power of Water in Ancient Chinese Philosophical Thought", The Cultural Significance of Water in Eastern and Western Classics, Soochow University, Suzhou, May 8-9.
2017
3. "Research on China and Chinese Research: Different Approaches and Backgrounds", SOAS, University of London, January 10, 2017.
4. "In Search of Truth", Seminar "Translating Religion and Theology in Europe and in Asia: East to West" (March 22-24, 2017) Workshop at UCL, Berkeley" (March 22-24, 2017)
2016
5. "The Taxonomy of Good Signs: Prophecies or Responses?", Mantic Arts in China, Research Consortium Fate, Freedom and prognostication, Strategies for coping with the Future in East Asia and Europe, Friedrich-Alexander Universität Erlangen-Nürenberg, July 19-22, 2016.
6. "Natural Phenomena and man's behaviour in ancient China", Workshop La cause en Grèce et en Chine, Université Paris – Sorbonne, Paris, 2.6.16 (centre Léon Robin, CNRS, Paris Sorbonne)
7. "The Dialogue between the Italian Jesuit and the Western Scholar: Matteo Ricci's Tianzhu shiyi", Xian Jiaotong Liverpool Suzhou University, Suzhou, 24.2.2016
8. "A Western Scholar along the silk roads meets philosophical concepts from the Chinese classics: de 德, xing 性, chengji 成己", East China Normal University, Shanghai, 3.3.2016
2015
9. "The Beauty of cheng 誠 (authenticity) in the Zhongyong 中庸 and Matteo Ricci's Interpretation", Beijing Forum, Beijing University, November -8, 2015.
10. "Why was Shen Yue so fond of Auspicious Omens?", Workshop Divination and the Strange in Pre-and Early Modern East Asia and Europe, International Consorium for Research in the Humanities, University of Erlangen, Germany, October 27, 2015
11. "On the beauty of cheng 誠 according to the Zhongyong 中庸, International Conference De (virtue) and mei (beauty) in Chinese philosophy 25-27 march, 2015, Venice
Seminari su invito tenuti presso altre Università, Centri di Ricerca, Aziende, etc.
Seminario per il Ph.D. in Asian Studies presso la UAB Università Autonoma di Barcellona
Altre attività scientifiche
peer review di articolo per Philosophy and Social Criticism (2018)
partecipazione al processo di valutazione della Charles University (2017)
Incarichi accademici e attività organizzative
Prorettrice Vicaria con Delega alle Relazioni Internazionali
Componente del DdL CRUI International
Organizzazione Convegno internazionale con QS e le università SUN (Silk Road Universities
Network) sulla valutazione della ricerca in Humanities and Social Sciences (30/8-2/9 2018)
Organizzazione Mostra Jewel of the Silk Road: Buddhist Art from Dunhuang, in cooperazione con la Dunhuang Academy e la Dunhuang Culture Promotion Foundation
Organizzazione Convegno UNIMED (Università del Mediterraneo), 25-26 Ottobre 2018
Organizzazione di
Componente di Collegi didattici, Comitati e Commissioni di Dipartimento, Commissioni di Ateneo
Componente del Collegio del Dottorato di ricerca in Studi sull'Asia e sull'Africa
Componente del Search Committee di Ateneo
Componente del board del Collegio Internazionale
Componente del GdL Study in Venice (Ca' Foscari, IUAV, Accademia, Conservatorio)
Componente del board del Center for the Humanities and Social Change
ect...