TESSARO Fiorino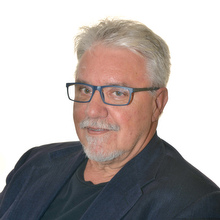 Dati relazione
| | |
| --- | --- |
| Periodo di riferimento | 01/09/2014 - 31/08/2017 |
| Afferenza | Dipartimento di Filosofia e Beni Culturali |
| Ruolo | Professori associati |
Attività didattica
| A.A. | Insegnamento | Codice | Voto (max 4) | Voto medio area (max 4) |
| --- | --- | --- | --- | --- |
| 2014/2015 | DIDATTICA | FT0044 | 3.7 | 3.3 |
| 2014/2015 | PEDAGOGIA DELLA DISABILITA' | FT0375 | 3.6 | 3.3 |
| 2014/2015 | PEDAGOGIA SPECIALE 1 | SOS001 | | |
| 2014/2015 | PEDAGOGIA SPECIALE 2 | SOS004 | | |
| 2014/2015 | PEDAGOGIA SPECIALE 3 | SOS006 | | |
| 2014/2015 | PEDAGOGIA SPECIALE, DEI BISOGNI EDUCATIVI SPECIALI E DELL'INCLUSIONE | PAS002 | | |
| 2014/2015 | Progettazione didattica, metodologia e valutazione | TFAC01 | | |
| 2014/2015 | VALUTAZIONE E METODOLOGIA DIDATTICA | PAS003 | | |
| 2014/2015 | VALUTAZIONE E RICERCA QUALITATIVA | FM0243 | 3.2 | 3.3 |
| 2015/2016 | DIDATTICA | FT0044 | 3.5 | 3.3 |
| 2015/2016 | PEDAGOGIA DELLA DISABILITA' | FT0375 | 3.4 | 3.3 |
| 2015/2016 | VALUTAZIONE E RICERCA QUALITATIVA | FM0243 | 3.5 | 3.3 |
Tesi
| Anno solare | Tipologia | Tesi Relatore | Tesi Correlatore |
| --- | --- | --- | --- |
| 2014 | Corso di dottorato | 1 | |
| 2014 | Corso di laurea | 10 | |
| 2014 | Corso di laurea magistrale | 3 | |
| 2015 | Corso di laurea | 9 | |
| 2015 | Corso di laurea magistrale | 6 | 2 |
| 2016 | Corso di dottorato | 2 | |
| 2016 | Corso di laurea | 9 | 1 |
| 2016 | Corso di laurea magistrale | 1 | 5 |
Finanziamenti
HIHTAST - Hand in Hand to a Social Tomorrow
PROGETTO "KEY" (Key competencies for Lifelong Learning in education of seniors) 01/09/2014 - 31/08/2016
Progetto HIHTAST – Hand in hand to a social tomorrow – nell'ambito del programma Grundtvig
Ricerche sviluppate e in corso
Apprendimento permanente attraverso lo sviluppo delle competenze chiave negli anziani (Key competencies for Lifelong Learning in education of seniors) Progetto KEY - ERASMUS PLUS PROGRAMME – KEY ACTION 2, STRATEGIC PARTNERSHIP FOR ADULT EDUCATION 2014-16
Disabilità e talento. L'analisi dei processi di ricerca e di scoperta del potenziale di sviluppo formativo negli allievi adolescenti con disabilità.
Il formarsi della competenza. Definizione e sperimentazione degli indicatori di sviluppo della competenza
La formazione degli insegnanti di sostegno. Imparare a insegnare nella disabilità. Il tutor formativo per l'inclusive education
L'errore di valutazione degli insegnanti della secondaria
PRIN- Ontologie pedagogiche e valutazione della ricerca scientifica
Project CURIO
Sperimentazione di modelli formativi nella formazione iniziale e in servizio degli insegnanti
Valutare la competenza. Sperimentazione di strumenti, prove e compiti esperti per la valutazione della competenza
Valutazione della ricerca educativa
Pubblicazioni realizzate nel triennio
Baschiera, Barbara; Tati Burlò, Elena; Calleja, Collin; Camilleri, Liberato; Fiorino, Tessaro (2016), Il profilo delle competenze nella percezione dei curricoli formativi delle professionalità educative di supporto. Una prospettiva comparata tra Italia e Malta. - Perceived competencies of Learning Support educators: A comparative Study between Malta and Italy. in FORMAZIONE & INSEGNAMENTO, vol. XIV, pp. 219-241 (ISSN 1973-4778) (Articolo su rivista)
Baschiera, Barbara; Tessaro, Fiorino (2015), Lo spirito di iniziativa e l'imprenditorialità. La formazione di una competenza interculturale nei preadolescenti. - The Sense of Initiative and Entrepreneurship. The Formation of an Intercultural Competence in Pre-adolescents in FORMAZIONE & INSEGNAMENTO, vol. XIII, pp. 297-317 (ISSN 1973-4778) (Articolo su rivista)
Tessaro, Fiorino (2015), Il valore delle competenze per l'apprendimento universitario. Indicatori, processi, situazioni in Maura Striano, Paolo Serreri, Fiorino Tessaro, Isabella Loiodice, Daniela Dato, Manuela Ladogana, Severo Cardone, Francesco Mansolillo, Emanuela Maria Teresa Torre, Maria Ermelinda De Carlo, Rosaria Capobianco, Marianna Capo, Maria Carolina Galdo, Il bilancio di competenze all'Università: esperienze a confronto in Bar none. Models and interdisciplinary practices for inclusion – Nessuno escluso. Modelli e pratiche interdisciplinari per l'inclusione, Napoli, Fridericiana Editrice Universitaria, vol. 3, pp. 31-47 (ISBN 978-88-8338-158-4) (Articolo su libro)
Tessaro, Fiorino (2015), La valutazione di sistema e le politiche educative, tra accountability e improvement in Michele Baldassarre, Franco Bochicchio, Vincenzo Bonazza, Mario Castoldi, Renza Cerri, Floriana Falcinelli, Ettore Felisatti, Luciano Galliani, Andrea Garavaglia, Lorella Giannandrea, Luca Girotti, Daniela Maccario, Patrizia Magnoler, Antonio Marzano, Achille M. Notti, Pier Cesare Rivoltella, Pier Giuseppe Rossi, Arduino Salatin, Anna Serbati, Rosanna Tammaro, Fiorino Tessaro, Andrea Traverso, Roberto Trinchero, Cristina Zaggia, L'agire valutativo in DIDATTICA, Brescia, La Scuola, vol. 27, pp. 265-279 (ISBN 978-88-350-3891-7) (Articolo su libro)
Fiorino, Tessaro (2014), Compiti autentici o prove di realtà? Authentic tasks or reality tests? in FORMAZIONE & INSEGNAMENTO, vol. XII, pp. 77-88 (ISSN 2279-7505) (Articolo su rivista)
Fiorino Tessaro (2014), Flessibilità e didattica. Le forme della modularità docente , Flessibilmente.Un modello sistemico di approccio al tema della flessibilità, Lecce - Rovato (BS), Pensa Muiltimedia, vol. La società formativa - ISSN collana 2284-3000 - XVIII, pp. 399-426 (ISBN 9788867601158) (Articolo su libro)
F.Tessaro (2014), La dimensione metodologica: i metodi in U. Margiotta; M. Costa; R. Minello; I.M. Padoan; F. Tessaro; M. Banzato; D. Olivieri; R. Melchiori, Il grafo della formazione. L'albero generativo della conoscenza pedagogica in ONTOLOGIE PEDAGOGICHE, Lecce, Pensa MultiMedia, vol. 2, pp. 139-170 (ISBN 978-88-6760-201-8) (ISSN 2284-2985) (Articolo su libro)
Fiorino Tessaro (2014), Le rappresentazioni della professionalità docente per i bisogni educativi speciali. Progettare il futuro , La professionalità dell'insegnante. Valorizzare il passato, progettare il futuro, Roma, ARACNE EDITRICE, vol. 1, pp. 321-328 (ISBN 9788854873957) (Articolo su libro)
Rigo, Roberta; Tessaro, Fiorino (2014), Mobilitare la professione docente , La professionalità dell'insegnante. Valorizzare il passato, progettare il futuro, Roma, ARACNE EDITRICE, vol. 1, pp. 249-256 (ISBN 9788854873957) (Articolo su libro)
Partecipazione come referee di progetti di ricerca nazionali ed internazionali
Progetto PRIN 2003 "eUniversity. Le Tecnologie dell'Informazione e della Comunicazione come fattore di mutamento nelle università italiane", coordinato dalla Prof. Ghislandi - Università di Trento
Partecipazione a comitati editoriali di riviste/collane scientifiche
Comitato editoriale della Rivista "Istruzione e Formazione" (dal 2003).
Comitato scientifico della Rivista "Anthropos educazione" (dal 2005).
Comitato scientifico della Collana IN–CON–TRA DIDATTICA E PEDAGOGIA DELL'INCLUSIONE (dal 2013)
Descrizione dell'attività di ricerca svolta nel triennio e gli obiettivi futuri
Nel triennio ho svolto attività di ricerca in tre ambiti:
1) Formazione iniziale e in servizio degli insegnanti. Nell'ambito del Laboratorio di Ricerca Educativa e Didattica RED del CISRE (Centro Internazionale Studi per la Ricerca Educativa e la Formazione Avanzata), di cui sono coordinatore scientifico ho svolto una notevole attività di ricerca-azione in particolare sul curricolo. Obiettivi futuri: completare e pubblicare un volume (Progettazione didattica nell'istruzione secondaria).
2) Valutazione e ricerca qualitativa. Completamento della ricerca sugli errori di valutazione dei formatori, e relativa pubblicazione. Obiettivi futuri: assiomi, procedure e processi della valutazione con pubblicazione di un volume.
3) L'inclusione dei soggetti con bisogni educativi specifici. Obiettivi futuri: due attività di ricerca, una in ambito scolastico e una in ambito sociale.
Relazioni invitate presso convegni o workshops
Malta - University of Malta - Faculty of Education:
- 2015 luglio 10-12: Partecipazione a International Learning Summit (presentazione)
- 2015 novem 16-18 Relazioni invitate al Master Inclusion and Access to Learning
Cornell University (Ithaca - NY) - Pennsylvania State University - Department of Education, State of New Jersey
- 2016 aprile 26-28: Presentazione Progetto Erasmus+ "KEY" - Disseminazione e applicazione
Lecce SIPED CONVEGNO NAZIONALE Scuola democrazia educazione
2016-10-26/28: presentazione
Milano - Università Bicocca - Convegno SIRD - Didattica e Saperi Disciplinari
2016-12-01/02: presentazione
Relazione invitata al Convegno La sfida tecnologica per la persona disabile - Tra inclusione e isolamento 6 maggio 2017 - Cava de' Tirreni
Seminari su invito tenuti presso altre Università, Centri di Ricerca, Aziende, etc.
Verona - Università degli studi
2016 gennaio 23: Seminario al Master di primo livello in "Infanzia e movimento: lo sviluppo da 0 a 6 anni"
SIREF – Società Italiana di Ricerca Educativa e Formativa Con la collaborazione di SIPED (Società Italiana di Pedagogia)
- 2016-09-08/10 Seminario/Summer School c/o Università Niccolò Cusano Roma
Altre attività scientifiche
Comitato scientifico SIPED Tavolo nazionale su formazione docenti:
2016-06-21: Bologna - Università Dip Scienze Educazione
2016-09-29/30: Università Roma 3 - Dip. Scienze Formazione
2017-01-23/24: Bologna - Università Dip Scienze Educazione
2017-02-21: Bologna - Università Dip Scienze Educazione
2017-05-20: Bologna - Università Dip Scienze Educazione
2017-07-11: Università Roma 3 - Dip. Scienze Formazione
Altre attività didattiche
1) per tutto il triennio considerato: insegnamenti nel dottorato di ricerca in Filosofia e Scienze della formazione dell'Università Ca' Foscari di Venezia, curriculum in Scienze della Formazione:
Metodologia della ricerca didattica - Evaluation Research - Inclusive Education Research (30 h per ogni anno)
2) per l'a.a. 2015/2016: insegnamenti PAS non presenti in elenco:
[PAS007] PAS LINGUISTICO - PROGETTAZIONE DIDATTICA,METODOLOGIA E VALUTAZIONE
[PAS007] PAS SCIENTIFICO - PROGETTAZIONE DIDATTICA,METODOLOGIA E VALUTAZIONE
3) per l'a.a. 2016/2017: insegnamenti non presenti in elenco:
DIDATTICA [FT0044] CFU: 6 30 h
PEDAGOGIA DELLA DISABILITA' [FT0375] CFU: 6 30 h
VALUTAZIONE E RICERCA QUALITATIVA [FM0243] CFU: 6 30 h
Incarichi accademici e attività organizzative
1) Direzione scientifica del corso di specializzazione per le attività di sostegno riservato agli insegnanti della scuola secondaria di II grado appartenenti a classi di concorso in esubero, da ottobre 2015 a luglio 2016 (Organizzazione: Fondazione Ca' Foscari)
2) Coordinatore scientifico per la partnership dell'Università Ca' Foscari al PROGETTO BE THE CHANGE; Programma Erasmus+; Key Action Cooperation for innovation and the exchange of good practices; Azione Strategic Partnerships; Titolo del progetto = Boosting entrepreneuriship through intergenerational exchange; Data di inizio progetto = 01-10-2016; Data di fine progetto = 30-09-2018
3) Componente del coordinamento per la formazione degli insegnanti: a) TFA (Tirocinio Formativo Attivo 2012/2013), b) PAS (Percorsi Abilitanti Speciali 2013/2014), c) PF24 cfu – Referente per gli insegnamenti di Area Pedagogica
Partecipazione alle attività di valutazione della ricerca
Si, per tutto il triennio
Componente di Collegi didattici, Comitati e Commissioni di Dipartimento, Commissioni di Ateneo
Componente del Comitato per la Ricerca per tutto il triennio