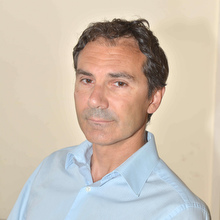 Dati relazione
Periodo di riferimento

03/04/2019 - 02/04/2022
Afferenza

Dipartimento di Studi Umanistici
Ruolo

Professori Associati
Attività didattica
| A.A. | Insegnamento | Codice | Voto | Voto medio area |
| --- | --- | --- | --- | --- |
| 2018/2019 | ARCHEOLOGIA MARITTIMA E SUBACQUEA SP. | FM0021 | 3.2 | 3.3 |
| 2018/2019 | METODOLOGIE DELLA RICERCA ARCHEOLOGICA | FT0143 | 3.1 | 3.3 |
| 2019/2020 | ARCHEOLOGIA MARITTIMA E SUBACQUEA SP. | FM0021 | 9.4 | 8.3 |
| 2019/2020 | METODOLOGIE DELLA RICERCA ARCHEOLOGICA | FT0143 | 7.2 | 8.3 |
| 2020/2021 | ARCHEOLOGIA E STORIA DELL'ARTE MEDIEVALE | EM3E16 | | |
| 2020/2021 | ARCHEOLOGIA MARITTIMA E SUBACQUEA SP. | FM0021 | 9.3 | 8.3 |
| 2020/2021 | METODOLOGIE DELLA RICERCA ARCHEOLOGICA | FT0143 | 7.7 | 8.3 |
Tesi
| Anno solare | Tipologia | Tesi Relatore | Tesi Correlatore |
| --- | --- | --- | --- |
| 2019 | Corso di laurea | 4 | |
| 2019 | Corso di laurea magistrale | | 1 |
| 2020 | Corso di laurea | 2 | |
| 2020 | Corso di laurea magistrale | 1 | 1 |
| 2021 | Corso di laurea | 4 | |
| 2021 | Corso di laurea specialistica | | 1 |
Finanziamenti
Indagine relitto Porto Cervo
Interreg Italia Croazia ARCA ADRIATICA
La portualità di Altino
Progetto Interreg Italia Croazia Underwater Muse
Scavo della villa romana di Lio Piccolo
Ricerche sviluppate e in corso
I ndagini su relitti profondi per mezzo di ROV abissali
Il sistema portuale di Altino
Le rotte del marmo antico
Metodologie innovative di documentazione fotogrammetrica in ambito archeologico subacqueo
Scavo e studio relitto romano di Antykithera
Scavo subacqueo della cd Villa romana di Lio Piccolo (Treporti-VE)
Sistemi di comunicazione innovativa digitale in ambito archeologico marittimo
Studio dei dati di scavo e pubblicazione del relitto del 5° secolo di S.Maria Padovetere (Ferrara)
Pubblicazioni realizzate nel triennio
Carlo Beltrame; Elisa Costa; Guido Gay (2022), Deep Water Archaeology in Italy and in the Tyrrhenian Sea in HERITAGE, vol. 5, pp. 2106-2122 (ISSN 2571-9408) (Articolo su rivista)
Auriemma, R., Antonazza, A., Beltrame, C., Coluccia, L., Costa, E., Kamenjarin, I., Leone, D., Pizzinato, C., Suta, I., Turchiano, M., Vole, G. (2022), Underwater Muse. Il parimonio è di tutti (anche sott'acqua) in ARCHEOLOGIA VIVA, vol. 213, pp. 54-63 (ISSN 0392-9485) (Articolo su rivista)
Carlo Beltrame (2022), The wrecks of HM Frigates Assurance (1753) and Pomone (1811): Including the Fascinating Naval Carrer of Rear-Admiral Sir Robert Barrie, KCB, KCH (1774-1841), by J. Bingerman, P. Simpson & D. Tomalin, Oxford, UK, Oxbow, 2021, 160 pp, ISBN 978-178925636 in THE INTERNATIONAL JOURNAL OF NAUTICAL ARCHAEOLOGY, vol. Online (April 2022), pp. ?-? (ISSN 1057-2414) (Recensione in rivista)
Carlo Beltrame (2022), Il progetto "Le rotte del marmo nel mondo antico" e la circolazione dei marmi bianchi nel Mediterraneo romano , Relitti e commercio romano nel Mediterraneo occidentale in epoca romana. Atti sessione RAC (Roman Archaeology Conference) Roma 2016, Roma, Quasar, pp. 107-117 (Articolo su libro)
Costa Elisa; Beltrame Carlo (2021), 3D Modelling from archive and legacy data: preliminary data processing on the Roman Shipwreck Grado 1 in ARCHEOLOGIA E CALCOLATORI, vol. 32.2, pp. 157-166 (ISSN 2385-1953) (Articolo su rivista)
Carlo Beltrame, Fabrizio Antonelli, Francesco Carrera, Maria Francesca Pipere (2021), A Roman shipwrecked marble cargo at Porto Cervo (Sassari, Sardinia, Italy) in THE INTERNATIONAL JOURNAL OF NAUTICAL ARCHAEOLOGY, vol. 50, pp. 55-62 (ISSN 1057-2414) (Articolo su rivista)
Carlo Beltrame; Fabrizio Antonelli (2021), Archaeological and Archaeometric Investigation of the Roman Marble Cargos at Porto Cervo (Arzachena, Italy) and Secche della Meloria (Livorno, Italy) in ARCHAEOMETRY, vol. 64, pp. 578-596 (ISSN 0003-813X) (Articolo su rivista)
Carlo Beltrame, Elisa Costa, Stefano Medas (2021), I relitti "dei mattoni" e di San Nicoletto (Hellmuth?) del mare di Venezia in ARCHEOLOGIA POSTMEDIEVALE, vol. 24 (2020), pp. 13-26 (ISSN 1592-5935) (Articolo su rivista)
Carlo Beltrame (2021), The Contribution of Four Shipwrecks to the Reconstruction of the Trade Dynamics of Proconnesian Marble in the Roman Period in ARCHEOLOGIA CLASSICA, vol. 72, pp. 437-462 (ISSN 0391-8165) (Articolo su rivista)
Carlo Beltrame, Alesandra Forti, Michele Maritan, Antonella Miola, Paolo Mozzi, Rucco, Andrea Vavasori (2021), The Fifth-Century AD Riverine Barge of Santa Maria in Padovetere (Ferrara, Italy): A Multidisciplinary Approach to its Environment and Shipbuilding Techniques in ENVIRONMENTAL ARCHAEOLOGY, vol. 26, pp. 29-50 (ISSN 1461-4103) (Articolo su rivista)
Carlo Beltrame; Stefano Medas (2021), The "Hook Shaped" Mast-head in Late Antiquity and the Early Middle Ages in THE INTERNATIONAL JOURNAL OF NAUTICAL ARCHAEOLOGY, vol. online (ISSN 1057-2414) (Articolo su rivista)
Carlo Beltrame (2021), Recensione: Roman Seas. A Maritime Archaeology of Eastern Mediterranean Economies (Justin Leidwanger) in RIVISTA DI ARCHEOLOGIA, vol. XLIV, pp. 217-219 (ISSN 0392-0895) (Recensione in rivista)
Carlo Beltrame; Cristina Barbiani (2021), Il Museo Nazionale di Archeologia del Mare di Caorle e la musealizzazione digitale del brick Mercurio , Larici amicae in silva humanitatis. Scritti di archeologia per Annamaria Larese, Bologna, Ante quem, pp. 257-265 (Articolo su libro)
Carlo Beltrame; Elisa Costa (2021), Make visible the invisible. La rivoluzione copernicana della ricerca e della comunicazione del patrimonio sommerso in L. Magnini. C. Bettineschi e L. Burigana, Traces of complexity. Studi in onore di Armando De Guio, Mantova, SAP Società Archeologica Veneta, pp. 441-449 (ISBN 9788899547523) (Articolo su libro)
Carlo Beltrame; Elisa Costa (2021), The 5th AD Riverine Boat of Santa Maria in Padovetere: reconstruction of its 3D shape and its context , Open sea, closed sea Local traditions and inter-regional traditions in shipbuilding. (Archaeonautica) 21, CNRS, vol. 21, pp. 303-308, Convegno: 15th ISBSA Marseiles 2018 (Articolo in Atti di convegno)
Carlo Beltrame; Elisa Costa; Stefano Medas (2021), UnderwaterMuseMap http://mizar.unive.it/underwatermusemap/ (Banca dati)
Carlo Beltrame, Lorenzo Lazzarini, Fabrizio Antonelli (2020), A Roman Shipwreck with a Cargo of Apuan Marble (Marmor lunense) at Punta del Francese (Stintino-Sassari, Sardinia) in ARCHAEOMETRY, vol. 62, pp. 1081-1094 (ISSN 1475-4754) (Articolo su rivista)
Simone Parizzi; Carlo Beltrame (2020), Calculating the Tonnage and the Dimension of the Cargos of Marble of Roman Period in DIGITAL APPLICATIONS IN ARCHAEOLOGY AND CULTURAL HERITAGE, vol. 18, pp. 1-10 (ISSN 2212-0548) (Articolo su rivista)
Stefano Medas; Carlo Beltrame; Rita Vianello (2020), Il Progetto Arca Adriatica e la memoria del patrimonio nautico tradizionale a Venezia. Mestieri e attività in delicato equilibrio in LA RICERCA FOLKLORICA, vol. 75, pp. 147-166 (ISSN 0391-9099) (Articolo su rivista)
Carlo Beltrame; Lorenzo Lazzarini (2020), Wrecked Cargoes of marmor luculleum (africano) of Roman Period. An archaeological and archaeometrical study in OXFORD JOURNAL OF ARCHAEOLOGY, vol. 39, pp. 290-318 (ISSN 0262-5253) (Articolo su rivista)
Carlo Beltrame (2020), Porti e approdi fluviali in Italia peninsulare: dall'et`a romana all'annomille ALESSANDRO LUCIANO in INTERNATIONAL JOURNAL OF NAUTICAL ARCHAEOLOGY, vol. 49, pp. 214-215 (ISSN 1095-9270) (Recensione in rivista)
Auriemma Rita, Beltrame Carlo, Kamenjarin Ivanka, Leone Danilo, Suta, I., Turchiano Maria (2020), Change behaviour and raise awareness about the Adriatic's underwater treasures as common goods: the UnderwaterMuse Project , International Conference in Management of Accessible Underwater Cultural and Natural Heritage SItes: "DIVE IN BLUE GROWTH", Online, Convegno: International Conference in Management of Accessible Underwater Cultural and Natural Heritage SItes, 16-18 October 2019 (Articolo in Atti di convegno)
Elisa Costa; Carlo Beltrame (2020), Preliminary data processing on the Roman Shipwreck of Grado. Archive and legacy data to create its 3D virtual model , Imeko TC4 International Conference on Metrology for Archaeology and Cultural Heritage 2020, Trento 2020, Budapest, The International Measurement Confederation (IMEKO), pp. 311-315, Convegno: IMEKO (ISBN 9781713820703) (Articolo in Atti di convegno)
(a cura di) Stella Demesticha; Lucy Blue; Kalliopi Baika; Carlo Beltrame; David Blackman; Deborah Cvikel; Helen Farr; Dorit Sivan | (2020), Under the Mediterranean. Studies in Maritime Archaeology , Sidestone press (Curatela)
Carlo Beltrame (2019), The Mercurio. Archaeology of a Brig of the Regno Italico Sunk during the Battle of Grado, 1812 , Turnhout, Brepols (ISBN 9782503581033) (Monografia o trattato scientifico)
Carlo Beltrame, Thalia Percic, Lorenzo Lazzarini (2019), THE ARCHAEOMETRIC IDENTIFICATION OF THE MARBLES OF THE ROMAN SHIPWRECKS OF CAPO GRANITOLA (TP), ISOLA DELLE CORRENTI AND MARZAMEMI I (SR) in JOURNAL OF ARCHAEOLOGICAL SCIENCE: REPORTS, vol. 23, pp. 953-967 (ISSN 2352-409X) (Articolo su rivista)
Carlo Beltrame (2019), Three Venetian ships in the Armada in MEDITERRANEAN HISTORICAL REVIEW, vol. 34.2, pp. 195-206 (ISSN 0951-8967) (Articolo su rivista)
Carlo Beltrame; Andrea Cipolato (2019), Un relitto romano con carico di marmo a Punta del Francese (Stintino-Sassari) in L'ARCHEOLOGO SUBACQUEO, vol. 68, pp. 25-32 (ISSN 1123-6256) (Articolo su rivista)
Missimiliano Secci, Carlo Beltrame, Stefania Manfio, Francesco Guerra (2019), Virtual Reality in Maritime Archaeology Legacy Data for a Virtual Diving on the Shipwreck of the Mercurio (1812) in JOURNAL OF CULTURAL HERITAGE, vol. 40, pp. 169-176 (ISSN 1296-2074) (Articolo su rivista)
Carlo Beltrame (2019), Pakostane Veli Skolj: the Late Roman shipwreck in its geological-geographical and cultural-historical context, Irena Radic Rossi and Giulia Boetto (eds.), in INTERNATIONAL JOURNAL OF NAUTICAL ARCHAEOLOGY, vol. 48, pp. 527-528 (ISSN 1095-9270) (Recensione in rivista)
Carlo Beltrame (2019), Gli elementi navali reimpiegati della salina romana di Cervia in C. Guarnieri, Le saline romane e il territorio di Cervia: aspetti ambientali e infrastrutture storiche., Bologna, Ante Quem, pp. 177-180 (ISBN 9788878491182) (Articolo su libro)
Carlo Beltrame (2019), Il relitto bizantino del Savio meglio noto come "di Cervia" , Le saline romane e il territorio di Cervia: aspetti ambientali e infrastrutture storiche, Bologna, Ante quem, pp. 227-234 (ISBN 9788878491182) (Articolo su libro)
Carlo Beltrame (2019), The Mercurio, a 'cosmopolite' military ship sunk in the 1812, in the North Adriatic sea , On War, Sodertorns hogskola, pp. 241-255 (ISBN 9789188663836) (Articolo su libro)
Carlo Beltrame; Elisa Costa (2019), Il relitto Tardo-antico di Santa Maria in Padovetere a Comacchio (FE) , Atti del II Convegno nazionale di Archeologia, Storia e Etnologia Navale, LibreriaUniversitaria.it, pp. 69-75, Convegno: Convegno nazionale di Archeologia, Storia e Etnologia Navale (ISBN 9788833591308) (Articolo in Atti di convegno)
Pubblicazioni in corso di stampa
Carlo Beltrame; Stefano Medas; Paolo Mozzi; Giulia Ricci 'Well-cisterns' of Roman period indicate navigation routes and landscape modifications in the lagoon of Venice and along the north-eastern Adriatic coast. in THE INTERNATIONAL JOURNAL OF NAUTICAL ARCHAEOLOGY, vol. ? (ISSN 1057-2414) (Articolo su rivista)
Carlo Beltrame The Venetian naval artillery at the time of the Battle of Lepanto , Lepanto 1571: 450 years since the greatest victory of the Christians, catalogue of the exhibition, ? (Articolo su libro)
Elisa Costa; Carlo Beltrame Preliminary data processing on the Roman shipwreck of Grado. Archive and legacy data to create its 3D virtual model , 2020IMEKO TC-4International ConferenceonMetrology for Archaeology and Cultural HeritageTrento, Italy, October 22-24,2020, ?, Convegno: 2020 IMEKO TC-4 International conference on metrology for archaeology and cultural heritage Trento Italy October 2020 (Articolo in Atti di convegno)
Carlo Beltrame; Paolo Mozzi; Claudio Negrelli The urban harbor of Altinum on the lagoon of Venice in ?, ?, ?, Convegno: Entre Mares. Ubicazioni, infrastrutture e organizzazione dei porti romani (Articolo in Atti di convegno)
Tesi di dottorato interateneo
Relatore di tesi di dottorato in cotutela con Univ. di Murcia di Carlotta Lucarini, dal 2021, in corso.
Relatore di tesi di dottorato in cotutela di Danilo Pagliaro con Univ. di Avignone, dal 2021, in corso.
Tesi di laurea/dottorato anno solare
Correlatore di tesi di dottorato (discussa nel 2019) interateneo in Storia dell'arte (Ca' Foscari-IUAV), di Elisa Costa.
Relatore di tesi di dottorato di Alice Lucchini, da discutere alla prossima sessione.
Relatore di tesi di dottorato di Alessandra Forti, dal 2021, in corso.
Partecipazione come referee di progetti di ricerca nazionali ed internazionali
ERC Advanced 2022
Progetto della Regione Sardegna 2020
Partecipazione a comitati editoriali di riviste/collane scientifiche
Referaggio saltuario per riviste ISI
Rivista di Archeologia (comitato editoriale)
L'archeologo subacqueo (comitato scientifico)
Archeologia postmedivale (comitato scientifico)
West & East. Rivista della Scuola di Specializzazione in Beni Archeologici (comitato editoriale)
Descrizione dell'attività di ricerca svolta nel triennio e gli obiettivi futuri
L'attività di ricerca di Carlo Beltrame, nel corso del triennio, si è mossa sui seguenti temi storici e metodologici:
• 1. Studio delle rotte dei marmi in età romana.
• 2. Studio dei dati di scavo e pubblicazione del relitto del 5° secolo di S. Maria Padovetere (Comacchio-Ferrara)
• 3. Il sistema portuale di Altino romana e le dinamiche insediative in laguna (città e laguna di Venezia)
• 4. Scavo subacqueo della cd Villa romana di Lio Piccolo (Treporti-VE)
• 5. Collaborazione allo scavo e allo studio del relitto romano di Antikythera (Grecia)
• 6. La documentazione fotogrammetrica in ambito archeologico subacqueo.
• 7. Indagini su relitti profondi per mezzo di ROV abissali
• 8. Sistemi di comunicazione innovativa digitale in ambito archeologico marittimo
Il progetto di indagine sui carichi di marmo di età romana, nato nel 2009 con lo scopo di ricostruire le dinamiche commerciali del trasporto del marmo in età romana e le caratteristiche delle imbarcazioni impegnate in questo trasporto eccezionale attraverso l'indagine di relitti sommersi (in Calabria, Sicilia e Sardegna), ha portato, nel 2019, all'organizzazione delle missioni in Tirreno sul carico di Secca della Meloria (Livorno), sul relitto profondo dell'isola della Gorgona (Livorno) e sul carico di Porto Cervo (Olbia) (1). Su questi trasporti di marmo si è continuato a sperimentare la tecnica di documentazione fotogrammetrica digitale subacquea structure from motion. Sul relitto della Gorgona si è compiuta una sperimentazione eccezionale a -280 m. Grazie alla collaborazione della Fondazione Guido Gay Azionemare si è avuta la possibilità di eseguire una documentazione fotogrammetrica per mezzo di un ROV su fondale profondo, e quindi ovviamente privo di luce naturale, e di eseguire il recupero di alcuni oggetti (7).
Si è quindi proseguito con un approccio sistematico nel campionamento dei litici che sono stati analizzati dal laboratorio LAMA dello IUAV di Venezia (L. Lazzarini e F. Antonelli) attraverso tecniche minero-petrografiche (difrattrometria) e, nel caso dei marmi bianchi, geochimiche ossia isotopiche. In caso di risultati non risolutivi ci si è premurati di procedere anche con la spettrometria XRF per l'analisi del contenuto dello stronzio.
All'interno del progetto Prin Food and Stone, coordinato da S. Gelichi, è in corso la pubblicazione in veste monografica dello scavo del relitto di imbarcazione fluviale del 5° secolo di S. Maria Padovetere (Ferrara) indagato dall'equipe del DSU (2). Questa pubblicazione sta permettendo di aggiornare anche gli studi sulla tecnica costruttiva romana a cucitura, che nel triennio sono stati arricchiti da tre rinvenimenti, oggetto di nostra analisi, al Lido di Venezia, a Grado e a Cervia.
Il progetto sui cui stiamo concentrando il maggiore impegno negli ultimi due anni è quello sulla portualità diffusa di Altino e sulla ricostruzione delle dinamiche insediative in età romana in laguna (3). Si sta quindi procedendo, in collaborazione con il geomorfologo Paolo Mozzi dell'Università di Padova, all'indagine non invasiva del porto urbano dell'urbs e all'indagine subacquea non invasiva su un molo e su una cisterna-pozzo di età romana. Il porto urbano è stato indagato per mezzo di survey, di carotaggi, documentazione di finestre stratigrafiche e di indagine geomagnetica. I siti sommersi sono stati documentati per mezzo della fotogrammetria e sono stati oggetto di analisi al C14.
Fa parte del progetto sulla portualità anche l'indagine di scavo subacqueo, in corso da due anni, sulla cosiddetta villa romana di Lio Piccolo in cui è stata messa in luce un'interessante vasca per l'allevamento delle ostriche (4). Anche questo scavo è condotto in collaborazione con P. Mozzi, per gli aspetti geologici, ma anche con A. Boaretto (Weizman Institute di Revohot), per le analisi al radiocarbonio, con D. Tagliapietra (CNR di Venezia), per lo studio delle ostriche, con A. De Lorenzi (Unive) per le analisi degli affreschi e con G. Artioli (Università di Padova) per le analisi sui leganti.
Con l'Università di Ginevra (prof. Lorenz Baumer) è stata stipulata una convenzione per la continuazione degli scavi e lo studio dei materiali del famoso relitto romando di Antikythera (5). Nel corso nel 2021 e 2022 si è partecipato alle prime due campagne di scavo e a breve è previsto un sopralluogo nei magazzini per lo studio dei materiali recuperati dal 1901 ad oggi.
La sperimentazione della tecnica di rilievo fotogrammetrico in ambiente subacqueo è passata dai carichi di marmo, perlopiù in acque limpide, all'alta profondità, sia sul carico della Gorgona sia su un carico di tegole e anfore a Pianosa (6). I risultati più interessanti si stanno avendo poi con la sperimentazione in acque a bassissima visibilità in laguna di Venezia sui siti di Lio Piccolo e "torrione" romano di Canale San Felice.
Il progetto di studio di relitti profondi è possibile grazie ad una collaborazione con la Fondazione Azione Mare. I ROV abissali, messi a disposizione dalla fondazione, stanno permettendo di indagare relitti di età romana nel Tirreno e quindi di esplorare le dinamiche formative di questi contesti oltre che di sperimentare la fotogrammetria, come detto sopra, in un ambiente estremo. Il relitto con marmi e il carico di tegole e anfore sono importanti ovviamente anche per la conoscenza della circolazione di questi materiali nelle tratte in mare aperto (7).
Il progetto espositivo del relitto del Mercurio nel Museo di Archeologia del Mare di Caorle ha permesso di avviare una collaborazione con il laboratorio di Fotogrammetria di IUAV per lo sviluppo di soluzioni innovative per la comunicazione digitale nel campo dell'archeologia marittima (8). Realtà virtuale e aumentata, anche all'interno dei progetti Interreg UNDERWATER MUSE e ARCA ADRIATICA, sono applicate anche ai rilievi 3D di carichi di marmi e di altri relitti, quale Grado 2, oggetto di recenti indagini da parte dell'equipe del DSU. Grado 2 è un relitto del 3° secolo a.C. che è stato oggetto di uno scavo nel 2021, all'interno del progetto UNDERWATER MUSE, da parte di un'equipe mista delle università di Ca' Foscari, del Salento e Udine.

Obiettivi futuri
Nel prossimo triennio si prevede di concludere il progetto sulle rotte del marmo attraverso la pubblicazione di una monografia che renda conto dell'indagine di una dozzina di relitti in cinque regioni. Si continuerà a lavorare per la ricostruzione delle dinamiche insediative in laguna in età romana e della portualità altinate. Quest'ultimo progetto dovrebbe essere allargato grazie agli attesi fondi PNRR che permetteranno anche di rinforzare l'equipe di ricerca. A questo proposito è stato presentato anche un progetto PRIN in corso di valutazione. Nello specifico si prevede di continuare le indagini sul porto di Altino, possibilmente anche attraverso un saggio di scavo, e lo scavo subacqueo sulla villa di Lio Piccolo. Arrivati i fondi PNRR o PRIN ci si allargherà anche su altri siti lagunari e di Altino.
Appena possibile, si inizierà a lavorare anche sui materiali del relitto di Antikythera per arrivare ad una edizione critica di scavo, coordinata dall'Università di Ginevra, e possibilmente ad un'esposizione.
La sperimentazione delle tecniche di rilievo fotogrammetrico verrà portata avanti nell'ambiente lagunare, dove si continuerà a lavorare su siti a bassissima visibilità, e su siti profondi grazie alla collaborazione con Fondazione Azionemare.
Menzioni e premi ricevuti
Premio Sciacca per l'archeologia subacquea, Città del Vaticano, 2021.
Premio alla ricerca di ateneo (Università Ca' Foscari Venezia) 2020 categoria Consolidator.
Premio alla ricerca di dipartimento 2019.
Relazioni invitate presso convegni o workshops
RELAZIONI
I International Congress "The Spanish Armada of 1588 and the English counter (Cartagena 23-26 Aprile 2019) (invitato)
Viaggi nel tempo: le archeologie di Ca' Foscari, Venezia (7 maggio 2019) (invitato).
Sense and sustainability. Int. Conference on Archaeology and Tourisim (Zagreb 6-10 maggio 2019) (invitato);
Sardegna ArcheoFestival Cagliari 19-21 luglio 2019 (invitato).
Dalla vela quadra alla vela latina: merci, commerci e Mare Nostrum, Museo delle navi di Olbia, 5 ottobre 2019 (invitato).
Con R. Auriemma ecc. International Conference in Management of Accessible Underwater Cultural and Natural Heritage Sites: "Dive in Blue Growth" 16-18 ottobre 2019 Athens, Museum of Acropolis, Auditorium (invitati).
Con E. Costa Imeko TC-4 International Conference on Metrology for Archaeology and Cultural Heritage, 22-24 ottobre 2020 Trento (da remoto).
Workshop Prin 2017, L'architettura dell'imperatore. Residenza ufficiali e private, paesaggi urbani e porti nell'età di Adriano, 11 maggio 2021 Roma (da remoto-invitato;
72. 90° Congresso della Società Geologica Italiana, 14-16 settembre 2021 Trieste ( (da remoto).
73. Giornata di studi 1600 anni di comunità e insediamenti in laguna. Il dato archeologico, 23 settembre 2021 Venezia (su invito);
74. con E. Costa, The International Symposium on Boat and Ship Archaeology, Zadar September 2021.
75. (da remoto) Convegno Entre Mares. Ubicazione, infrastruttura e organizzazione dei porti romani, Irun, 3-5 novembre 2021.
76. 50 years of Nautical Archaeology and the IJNA. NAS Annual conference by invitation, 21 novembre 2021 (da remoto e su invito).
77. Archeologia delle acque. Uomini, navigazione, commerci e paesaggi costieri tra Oriente e Occidente, Università di Bologna (da remoto e su invito), 24-25 gennaio 2022.
(78. Archeologia della circolazione e fisco regio: navigazione interna, porti e diritti tra VIII e XIII secolo, Univ. di Torino, 31 maggio 2022 (online).
79. Workshop Underwater Muse project (3-4 giungo 2022).
80. IKUWA, 7th International Congress on Underwater Archaeology, Helsinki (6-10 June 2022);
81. 7th International Landscape Archaeology Conference, Iasi-Suceava, Romania (10-15 September 2002) (online).)

POSTER
Con F. Antonelli e L. Lazzarini, Congresso nazionale della Società Geologica Italiana e della Società Italiana di Mineralogia e Petrologia, Università di Parma 16-19 settembre 2019.
Convegno In Aequoribus bellorum relicta, Genova, 16 novembre 2019.
Convegno online Deguwa - IPR XXVI conference, 8 maggio 2021.
(Sinergie. Giornata di studi in onore di A.M- Chieco Bianchi, 5 maggio 2022 Padova.)
Seminari su invito tenuti presso altre Università, Centri di Ricerca, Aziende, etc.
Lezione per corso Metodologia della ricerca archeologica Uni. Statale di Milano, prof. G. Olcese (aprile 2021)
Seminario per ciclo Dialoghi di Archeologia Subacquea (dicembre 2021)
Lezione per corso Archeologia dell'edilizia greca e romana, Univ. di Padova, prof. J. Bonetto (marzo 2022)
Altre attività scientifiche
Peer reviewer anonimo per riviste scientifiche e per libri:
2019 Heritage (2 articoli)
articolo per volume per Springer.
Journal of Maritime Archaeology
Journal of Archaeological Science
Articoli per volume edito da Honor Frost Foundation
2020 Journal of Archaeological Science Report (2 articoli)
The International Journal of Nautical Archaeology
Remote Sensing
Marmora
2021 Aristonothos. Rivista di studi sul Mediterraneo antico
Journal of Marine Science and Engineering
Heritage
Ancient Society (Belgium)
Archeologia postmedievale
2022 Heritage
Archeologia postmedievale (3 articoli)
Altre attività didattiche
insegnamento di Metodologie della ricerca archeologica, Scuola Interateneo di Specializzazione in Beni Archeologici (SISBA). Anni 2019 e 2021.

Seminari alla Summer School in Digital Humanities Centro di Digital and Public Humanities, Dipartimento Studi Umanistici Univ. Ca' Foscari Venezia (luglio 2020).

NB: Il docente ha avuto uno sconto di 30 ore durante la gestione di due progetti europei e ha goduto di una premialità per mettere a contratto il corso di Archeologia nella magistrale di Egart nel 2021.
Partecipazione alle attività di valutazione della ricerca
Commissario valutatore GEV per la VQR 2015-19 in area 10 (Archeologia).
Valutazione upgrade ad Associated professor per University of Exeter.
Due commissioni per concorso da ricercatore tipo A.
Varie commissioni di concorso per assegni di ricerca.
Componente di Collegi didattici, Comitati e Commissioni di Dipartimento, Commissioni di Ateneo
-membro del collegio di dottorato interdipartimentale in Scienze dell'Antichità con sede a Ca' Foscari (dal 2014).
-membro del collegio dei docenti della Scuola Interateneo di Specializzazione in Archeologia (SISBA), dal 2015;
-membro del collegio didattico del corso di laurea magistrale in Scienze dell'antichità, letterature, storia e archeologia, presso Ca' Foscari (dal 2017 ad 2020);
-Coordinatore del collegio didattico del corso di laurea in Conservazione e gestione dei Beni e delle Attività Culturali presso Ca' Foscari (dal 2020)
-Membro della commissione ricerca dipartimentale (dal 2020).
Attività e incarichi esterni
comitato scientifico Mostra Thalassa. Organizzata dal Museo Archeologico Nazionale di Napoli, 2019-2020.
rappresentante per l'archeologia nel comitato tecnico-scientifico dell'Associazione Italiana Operatori Subacquei Scientifici-AIOSS, dal 2010 ad oggi
Altre informazioni
Organizzazione Workshop Underwater Muse-Digital tools for Underwater Archaeological sites, 1-3.12.2020.
Presentazioni proprio libro "Il Mercurio 1815" con M. Milanese e S. Gelichi (dicembre 2020).
Lezione all'istituto M. Martini di  Mezzolombardo, Progetto "ArcheoHistory" (giugno 2020)
Lezione Open Day (marzo 2021)