PELLIZZARI Paolo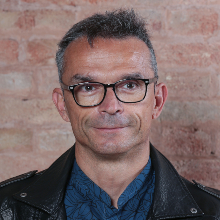 Dati relazione
| | |
| --- | --- |
| Periodo di riferimento | 01/09/2016 - 01/09/2019 |
| Afferenza | Dipartimento di Economia |
| Ruolo | Professori ordinari |
Attività didattica
| A.A. | Insegnamento | Codice | Voto (max 4) | Voto medio area (max 4) |
| --- | --- | --- | --- | --- |
| 2016/2017 | MATHEMATICAL MODELS FOR DECISION MAKING | EM1058 | 2.7 | 3.1 |
| 2016/2017 | MATHEMATICS FOR ECONOMICS | PHD050 | | |
| 2017/2018 | COMPUTATIONAL ECONOMICS | PHD084 | | |
| 2017/2018 | MATHEMATICAL MODELS FOR DECISION MAKING | EM1058 | 2.8 | 3.1 |
| 2018/2019 | COMPUTATIONAL TOOLS FOR ECONOMICS AND FINANCE | ET4010 | 3.7 | 3.1 |
| 2018/2019 | ELEMENTI DI INFORMATICA PER L'ECONOMIA | ET0032 | 3.5 | 3.1 |
| 2018/2019 | FINANCIAL LITERACY | NE001B | 3.7 | 3.1 |
| 2018/2019 | MATHEMATICAL MODELS FOR DECISION MAKING | EM1058 | 3.3 | 3.1 |
Tesi
| Anno solare | Tipologia | Tesi Relatore | Tesi Correlatore |
| --- | --- | --- | --- |
| 2016 | Corso di laurea | 7 | |
| 2016 | Corso di laurea magistrale | 2 | 2 |
| 2017 | Corso di dottorato | 1 | |
| 2017 | Corso di laurea | 6 | |
| 2018 | Corso di dottorato | 1 | |
| 2018 | Corso di laurea | 6 | |
| 2018 | Corso di laurea magistrale | 4 | 10 |
Finanziamenti
Interazione in sistemi economici complessi: Innovazione, contagio e crisi
Ricerche sviluppate e in corso
Analisi di meccanismi di mercato con modelli ad agenti
Analisi di portafogli clienti e miglioramento del profilo rischio-rendimento ed efficienza
Dark Pools of Liquidity and Alternative Trading Venues
Economia e finanza computazionale
Modelli computazionali di comportamento strategico in aste doppie continue
Pubblicazioni realizzate nel triennio
Gerotto, Luca; Pellizzari, Paolo; Tolotti, Marco (2019), Asymmetric Information and Learning by Imitation in Agent-Based Financial Markets , Highlights of Practical Applications of Survivable Agents and Multi-Agent Systems. in COMMUNICATIONS IN COMPUTER AND INFORMATION SCIENCE, Cham, Springer, vol. 1047, pp. 164-175 (ISBN 978-3-030-24298-5; 978-3-030-24299-2) (ISSN 1865-0929) (Articolo su libro)
Moro, Alessandro*; Pellizzari, Paolo (2018), A computational model of labor market participation with health shocks and bounded rationality in KNOWLEDGE AND INFORMATION SYSTEMS, vol. 54, pp. 617-631 (ISSN 0219-1377) (Articolo su rivista)
Liuzzi, Danilo; Pellizzari, Paolo; Tolotti, Marco (2018), Fast traders and slow price adjustments: an artificial market with strategic interaction and transaction costs in JOURNAL OF ECONOMIC INTERACTION AND COORDINATION, vol. N/D, pp. 1-20 (ISSN 1860-711X) (Articolo su rivista)
Gerotto, Luca*; Pellizzari, Paolo (2018), Generating unemployment expectations of the "man in the street" , Advances in Practical Applications of Agents, Multi-Agent Systems, and Complexity. The PAAMS Collection in LECTURE NOTES IN ARTIFICIAL INTELLIGENCE, Springer Verlag, vol. 10978, pp. 305-308 (ISBN 9783319945798) (ISSN 0302-9743) (Articolo su libro)
Gerotto, Luca*; Pellizzari, Paolo (2018), Unemployment expectations in an agent-based model with education , Advances in Practical Applications of Agents, Multi-Agent Systems, and Complexity. The PAAMS Collection in LECTURE NOTES IN ARTIFICIAL INTELLIGENCE, Springer Verlag, vol. 10978, pp. 175-186 (ISBN 9783319945798) (ISSN 0302-9743) (Articolo su libro)
Cruciani, Caterina; Moretti, Anna; Pellizzari, Paolo (2017), Dynamic patterns in similarity-based cooperation: an agent-based investigation in JOURNAL OF ECONOMIC INTERACTION AND COORDINATION, vol. 12, pp. 121-141 (ISSN 1860-711X) (Articolo su rivista)
Liuzzi, Danilo; Pellizzari, Paolo; Tolotti, Marco (2017), Optimality of a Two-Tier Rate Structure for a Transaction Tax in an Artificial Market , Highlights of Practical Applications of Cyber-Physical Multi-Agent Systems in COMMUNICATIONS IN COMPUTER AND INFORMATION SCIENCE, Springer International Publishing, vol. 722, pp. 95-106 (ISBN 978-3-319-60284-4; 978-3-319-60285-1) (ISSN 1865-0929) (Articolo su libro)
Gerotto, Luca; Pellizzari, Paolo (2017), A replication of Pindyck's willingness to pay: on the sacrifice needed to obtain results in WORKING PAPER-DEPARTMENT OF ECONOMICS, CÀ FOSCARI. UNIVERSITY OF VENICE (ISSN 1827-3580) (Working paper)
Moro, Alessandro; Pellizzari, Paolo (2016), An Agent-Based Model of Labor Market Participation with Health Shocks , Advances in Practical Applications of Scalable Multi-agent Systems. The PAAMS Collection. 14th International Conference, PAAMS 2016, Sevilla, Spain, June 1-3, 2016, Proceedings. in LECTURE NOTES IN COMPUTER SCIENCE, Springer International Publishing, vol. 9662, pp. 157-168 (ISBN 978-3-319-39323-0; 978-3-319-39324-7; 978-3-319-39323-0; 978-3-319-39324-7) (ISSN 0302-9743) (Articolo su libro)
Pellizzari, Paolo (2016), Molteplicità nell'idea di Università , Idee di Università e strategie degli atenei Italiani, Milano, Guerini e associati, pp. 191-194 (ISBN 978-88-6250-646-5) (Articolo su libro)
Partecipazione come referee di progetti di ricerca nazionali ed internazionali
Swiss National Science Foundation (2009)
Austrian Academy of Science (2010)
Habilitation Universitat Innsbruck (2010)
Progetti FIRB (2011, 2013)
Descrizione dell'attività di ricerca svolta nel triennio e gli obiettivi futuri
I temi prevalenti di ricerca sono legati a modelli ad agenti con applicazioni a sistemi economici e finanziari. La microstruttura di mercato ha un impatto sui risultati ottenuti dagli agenti economici e sulle proprietà fondamentali (stylized facts) dei prezzi e di altre misure aggregate. Parimenti, l'eterogeneità degli agenti appare concorrere in maniera determinante alla spiegazione di vari fenomeni (come il tasso di partecipazione al mercato del lavoro e la capacità di cooperare). Molti di questi risultati si possono ottenere in presenza di razionalità limitata, rilassando quindi assunzioni (troppo?) frequenti in letteratura.
Menzioni e premi ricevuti
Premio alla didattica di Ca' Foscari, 2016.
Relazioni invitate presso convegni o workshops
Conferenza plenaria, apertura Ca' Foscari Harvard Summer School 2018, "Mathematics and art: understanding the mind of an artist through math". Partecipazione a numerosi convegni italiani ed esteri: a titolo di esempio, AMASES (6 volte), PAAMS (5 volte).
Altre attività scientifiche
Membro del comitato scientifico nazionale di AMASES (Associazione per la Matematica Applicata alle Scienze Economiche e Sociali), dal 2014.
Organizzazione del seminario di ricerca Venice-Klagenfurt (III edizione), 2018.
Altre attività didattiche
Corso "An introduction to complexity in economics and social sciences", Ca' Foscari Harvard Summer School, estate 2018.
Incarichi accademici e attività organizzative
Direttore della SIE (School for International Education), dal settembre 2015 al dicembre 2017.
Membro della commissione di Abilitazione Scientifica Nazionale (ASN), settore SECS-S/06 13/D4, 2017-2018
Componente di Collegi didattici, Comitati e Commissioni di Dipartimento, Commissioni di Ateneo
Membro del Board del centro di eccellenza VERA
Altre informazioni
Coordinatore locale dell'Innovative Training Network (ITN) 'Expectations and Social Influence Dynamics in Economics' (ExSIDE), 2017-2020. PI: prof. Herbert Dawid, Bielefeld University.
Coordinatore per Ca' Foscari del progetto regionale di educazione finanziaria "Il futuro conta", https://www.ilfuturoconta.it/, istituito con LR 17/2018. Sono previste attività finanziate di terza missione fino ad ottobre 2020.