PELLIZZARI Paolo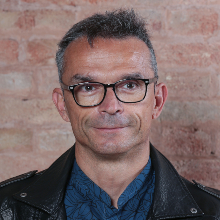 Dati relazione
| | |
| --- | --- |
| Periodo di riferimento | 01/10/2013 - 31/08/2016 |
| Afferenza | Dipartimento di Economia |
| Ruolo | Professori associati |
Attività didattica
| A.A. | Insegnamento | Codice | Voto (max 4) | Voto medio area (max 4) |
| --- | --- | --- | --- | --- |
| 2013/2014 | COMPUTATIONAL TOOLS FOR ECONOMICS AND MANAGEMENT | ET2003 | 3.1 | 3 |
| 2013/2014 | MATEMATICA | ET0045 | 3.3 | 3 |
| 2013/2014 | METODI MATEMATICI PER LE DECISIONI DI IMPRESA | EM1043 | 3.6 | 3 |
| 2014/2015 | COMPUTATIONAL TOOLS FOR ECONOMICS AND MANAGEMENT | ET2003 | 3.1 | 3 |
| 2014/2015 | INTERNATIONAL ASSETS ALLOCATION AND RISK MANAGEMENT FOR EMERGING MARKETS | EM1041 | 3.3 | 3 |
| 2014/2015 | MATEMATICA | ET0045 | 3.4 | 3 |
| 2014/2015 | METODI MATEMATICI PER LE DECISIONI DI IMPRESA | EM1043 | 3.8 | 3 |
Tesi
| Anno solare | Tipologia | Tesi Relatore | Tesi Correlatore |
| --- | --- | --- | --- |
| 2013 | Corso di laurea | 8 | |
| 2013 | Corso di laurea magistrale | 1 | |
| 2014 | Corso di laurea | 13 | |
| 2014 | Corso di laurea magistrale | 2 | 7 |
| 2015 | Corso di laurea | 4 | |
| 2015 | Corso di laurea magistrale | 4 | 3 |
Ricerche sviluppate e in corso
Analisi di meccanismi di mercato con modelli ad agenti
Analisi di portafogli clienti e miglioramento del profilo rischio-rendimento ed efficienza
Dark Pools of Liquidity and Alternative Trading Venues
Economia e finanza computazionale
Modelli computazionali di comportamento strategico in aste doppie continue
Pubblicazioni realizzate nel triennio
Moro, Alessandro; Pellizzari, Paolo (2016), An Agent-Based Model of Labor Market Participation with Health Shocks , Advances in Practical Applications of Scalable Multi-agent Systems. The PAAMS Collection. 14th International Conference, PAAMS 2016, Sevilla, Spain, June 1-3, 2016, Proceedings. in LECTURE NOTES IN COMPUTER SCIENCE in LECTURE NOTES IN COMPUTER SCIENCE, Springer International Publishing, vol. 9662, pp. 157-168 (ISBN 978-3-319-39323-0) (ISSN 0302-9743) (Articolo su libro)
Cosma, Alessandra; Cecchet, Diego; Gaiani, Silvia; Coracina, Anna; Pellizzari, Paolo; Pizzi, Claudio; Veronese, Nicola; Sacerdoti, David; Tessari, Paolo (2015), Clinical and biochemical determinants of the extent of liver steatosis in type 2 diabetes mellitus in EUROPEAN JOURNAL OF GASTROENTEROLOGY & HEPATOLOGY, vol. 27, pp. 1386-1391 (ISSN 0954-691X) (Articolo su rivista)
Pellizzari, Paolo; Sartori, Elena; Tolotti, Marco (2015), OPTIMAL POLICIES IN TWO-STEP BINARY GAMES UNDER SOCIAL PRESSURE AND LIMITED RESOURCES in ADVANCES IN COMPLEX SYSTEM, vol. 18, pp. 1550020 (ISSN 0219-5259) (Articolo su rivista)
Ron Bird; Paolo Pellizzari;Danny Yeung (2015), Performance implications of active management of institutional mutual funds in ACCOUNTING AND FINANCE, vol. 55, pp. 1-27 (ISSN 0810-5391) (Articolo su rivista)
Pellizzari, Paolo; Wall, Friederike (2015), Simulation in management accounting and management control: editorial in JOURNAL OF MANAGEMENT CONTROL, vol. 26, pp. 95-98 (ISSN 2191-4761) (Recensione in rivista)
Pellizzari, Paolo (2015), In whose best interest? An agent-based model of high frequency trading , Advances in Intelligent Systems and Computing, Springer Verlag, vol. 372, pp. 11-18 (ISBN 9783319196282) (Articolo su libro)
Pellizzari P.; Rizzi D. (2014), Citizenship and power in an agent-based model of tax compliance with public expenditure in JOURNAL OF ECONOMIC PSYCHOLOGY, vol. 40, pp. 187-199 (ISSN 0167-4870) (Articolo su rivista)
P. Pellizzari; D. Ladley (2014), The Simplicity of Optimal Trading in Order Book Markets , Nonlinear Economic Dynamics and Financial Modelling, Berlin, Springer, pp. 183-199 (ISBN 9783319074696) (Articolo su libro)
Paolo Pellizzari; Elena Sartori; Marco Tolotti (2014), Trade-In Programs in the Context of Technological Innovation with Herding , Advances in Artificial Economics in LECTURE NOTES IN ECONOMICS AND MATHEMATICAL SYSTEMS in LECTURE NOTES IN ECONOMICS AND MATHEMATICAL SYSTEMS, Berlin, Germany: Springer Verlag Germany, vol. 676, pp. 219-230 (ISBN 9783319095776) (ISSN 0075-8442) (Articolo su libro)
FANO S.; LICALZI M.; PELLIZZARI P. (2013), Convergence of outcomes and evolution of strategic behavior in double auctions in JOURNAL OF EVOLUTIONARY ECONOMICS, vol. 23, pp. 513-538 (ISSN 0936-9937) (Articolo su rivista)
Susanna Calimani;Paolo Pellizzari (2013), Tax Enforcement in an Agent-Based Model with Endogenous Audits , Aritficial Economics and Self Organization in LECTURE NOTES IN ECONOMICS AND MATHEMATICAL SYSTEMS in LECTURE NOTES IN ECONOMICS AND MATHEMATICAL SYSTEMS, Germany: Springer Verlag Germany, vol. 669, pp. 41-53 (ISBN 9783319009117) (ISSN 0075-8442) (Articolo su libro)
Pubblicazioni in corso di stampa
Cruciani, Caterina; Moretti, Anna; Pellizzari, Paolo Dynamic patterns in similarity-based cooperation: an agent-based investigation in JOURNAL OF ECONOMIC INTERACTION AND COORDINATION, vol. N/D (ISSN 1860-711X) (Articolo su rivista)
Partecipazione come referee di progetti di ricerca nazionali ed internazionali
Progetti FIRB (2013)
Partecipazione a comitati editoriali di riviste/collane scientifiche
Artificial Economics, fino al 2014.
Descrizione dell'attività di ricerca svolta nel triennio e gli obiettivi futuri
Nel triennio le ricerche svolte si collocano nell'ambito dell'economia computazionale. In maggiore dettaglio, i lavori si possono classificare in tre aree:
- Mercati finanziari. Sono stati studiate le implicazioni di stili di gestione di fondi d'investimento con attenzione alla passività o attività delle strategie di revisione di portafoglio; diversi paper tentano di chiarire meccaniche ed effetti di high-frequency trading, con attenzione alle caratteristiche dei mercati che operano in regime di aste doppie continue.
- Modelli ad agenti di sistemi economici: sono stati studiati semplici modelli d'imitazione e pressione sociale in grado di replicare fedelmente la curva di partecipazione al mercato del lavoro o le politiche ottime di lancio di nuovi prodotti/iniziative.
- Evasione fiscale: tramite modelli ad agenti si sono analizzati gli effetti di alcune politiche di contrasto all'evasione fiscale e come la percezione di "trust" e "power" dell'amministrazione fiscale possa modulare in modo diverso la risposta degli agenti che pagano le tasse.
In futuro lo studio si concentrerà presumibilmente su temi legati alla didattica universitaria e all'evasione fiscale, tema ricompreso nel programma di ricerca ITN Marie Curie ExSIDE "Expectations and Social Influence Dynamics in Economic", 2017-2020, di cui sarò coordinatore locale.
Menzioni e premi ricevuti
Dipartimento di Economia: Premio per il migliore paper "Citizenship and power in an agent-based model of tax compliance with public expenditure", Journal of Economic Psychology, 2015.
Relazioni invitate presso convegni o workshops
XXXVII AMASES Meeting, Stresa (Italy), 2013.
Altre attività scientifiche
Curatore con Friederike Wall (Università Alpen Adria Klagenfurt) del numero speciale di Journal of Management Control intitolato "Simulation in management accounting and management control:", 2015.
Membro del workshop program committee di PAAMS, sezione "Agent-based Artificial Markets" (ABAM), 2016-2017.
Membro del comitato scientifico dell'Associazione per la Matematica Applicata alle Science Economiche e Sociali (AMASES), dal 2014.
Altre attività didattiche
Corso di Mathematics per il PhD in Economics, 2013, 2014, 2015.
Incarichi accademici e attività organizzative
Delegato rettorale per elearning dall'ottobre 2014 al dicembre 2015; direttore del Centro di Economia Quantitativa (CEQ), fino al settembre 2016; direttore della School for International Education (SIE) dal settembre 2015.
Attività e incarichi esterni
Consulente tecnico d'ufficio, tribunali di Treviso, Venezia e Pordenone.