FINOTTO Vladi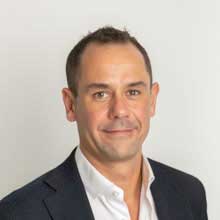 Dati relazione
| | |
| --- | --- |
| Periodo di riferimento | 15/02/2017 - 14/02/2020 |
| Afferenza | Dipartimento di Management |
| Ruolo | Professori associati |
Attività didattica
| A.A. | Insegnamento | Codice | Voto | Voto medio area |
| --- | --- | --- | --- | --- |
| 2016/2017 | BUSINESS STRATEGY ADVANCED COURSE | EM6050 | 3.2 | 3.1 |
| 2016/2017 | GESTIONE DELLE IMPRESE E MARKETING | ET0036 | 3.1 | 3.1 |
| 2016/2017 | MARKETING STRATEGICO E COMUNICAZIONE DEI PRODOTTI AGROALIMENTARI | M83004 | | |
| 2017/2018 | ACTIVE LEARNING LAB | PLM001 | | |
| 2017/2018 | BUSINESS STRATEGY ADVANCED COURSE | EM6050 | 3.5 | 3.1 |
| 2017/2018 | GESTIONE DELLE IMPRESE E MARKETING | ET0036 | 3.1 | 3.1 |
| 2017/2018 | VALUE CREATION AND ENTREPRENEURSHIP | ET0080 | 3.5 | 3.1 |
| 2018/2019 | ACTIVE LEARNING LAB | PLM001 | | |
| 2018/2019 | E-BUSINESS, ENTREPRENEURSHIP AND DIGITAL TRANSFORMATION | ET7010 | 3.2 | 3.1 |
| 2018/2019 | STRATEGY, INNOVATION AND TECHNOLOGY MANAGEMENT | EM1301 | 3.1 | 3.1 |
| 2018/2019 | VALUE CREATION AND ENTREPRENEURSHIP | ET0080 | 3.6 | 3.1 |
Tesi
| Anno solare | Tipologia | Tesi Relatore | Tesi Correlatore |
| --- | --- | --- | --- |
| 2017 | Corso di laurea | 5 | |
| 2017 | Corso di laurea magistrale | 21 | 13 |
| 2017 | Corso di laurea specialistica | | 1 |
| 2018 | Corso di laurea | 4 | |
| 2018 | Corso di laurea magistrale | 17 | 13 |
| 2019 | Corso di laurea | 6 | |
| 2019 | Corso di laurea magistrale | 13 | 12 |
Ricerche sviluppate e in corso
Entrepreneurship and global value chains
From startup to growth: the resilience of the entrepreneurial function
Imprinting: Historicizing a concept
Knowledge trajectories at the regional and firm level
Social media, distributed innovation and marketing strategies
Strategie di superamento della crisi e rilancio competitivo di imprese italiane della filiera automotive
Pubblicazioni realizzate nel triennio
Vladi Finotto, Christine Mauracher, Isabella Procidano (2020), Factors influencing the use of e-commerce in agri-food sector: An analysis of Italian consumers in WORKING PAPER SERIES, Dipartimento di Management, vol. 1 (ISSN 2239-2734) (Working paper)
Finotto, V; Marrone, M. (2019), Challenging Goliath. Informal Unionism and Digital Platforms in the Food Delivery Sector. The Case of Riders Union Bologna in PARTECIPAZIONE E CONFLITTO, vol. 12, pp. 691-716 (ISSN 1972-7623) (Articolo su rivista)
Vladi Finotto (2019), La genesi dei contratti di rete , Osservatorio nazionale sulle reti d'impresa 2019, Milano-Torino, Pearson Italia, pp. 41-51 (ISBN 978-88-919-1625-9) (Articolo su libro)
Vladi Finotto, christine mauracher, isabella procidano (2019), Socio-demographic factors and online shopping for food and beverage: an analysis of Italian consumers in VV.AA., 12th Annual Conference of the EuroMed Academy of Business Business Management: Theories and Practices in a Dynamic Competitive Environment, Euromed Press, vol. 12, pp. 225-239, Convegno: THE 12TH ANNUAL EUROMED ACADEMY OF BUSINESS (ΕΜΑΒ) CONFERENCE Business Management Theories and Practices in a Dynamic Competitive Environment, September 18-20, 2019 (ISBN 978-9963-711-81-9) (Articolo in Atti di convegno)
Finotto V. (2018), Lavoro autonomo e lavoro agile: una nuova frontiera manageriale , Commentario Breve allo statuto del lavoro autonomo e del lavoro agile, Milano, Wolters Kluwer Italia - Cedam, pp. 27-39 (ISBN 9788813365844) (Articolo su libro)
Finotto (2018), Leadership e imprenditorialità nel processo di aggregazione delle imprese , Il contratto di rete: caratteristiche, genesi, ed efficacia dello strumento, Milano, Pearson Italia, pp. 61-78 (ISBN 978-88-919-0804-9) (Articolo su libro)
Vladi Finotto; Atarah Bede Akorige (2018), Female entrepreneurship: a Navigation of the Field and Ways Forward , ISBE 2018 Conference Proceedings, Institute for Small Business and Entrepreneurship, Londra, Isbe - Institute for Small Business and Entrepreneurship, pp. 1-32, Convegno: ISBE 2018 Conference, Institute for Small Business and Entrepreneurship, 7-8 Novembre 2018 (ISBN 978-1-900862-31-8) (Articolo in Atti di convegno)
Tesi di laurea/dottorato anno solare
Tesi di dottorato "Three Essays on Female Entrepreneurship in resource-constrained environments", di Bede Akorigeh Atara, Dipartimento di management (presentata il 7 febbraio 2020).
Descrizione dell'attività di ricerca svolta nel triennio e gli obiettivi futuri
Nel triennio l'attività si è concentrata prevalentemente sulle seguenti tematiche:
1. Impatto delle piattaforme digitali sull'organizzazione del lavoro su scala urbana, con riferimento specifico al tema del food Delivery. Obiettivo dell'attività è stato quello di individuare le modalità e le pratiche di mobilitazione dei lavoratori free-lance;
2. Imprenditorialità femminile, linea di ricerca sviluppata su due fronti. Il primo è inerente all'imprenditorialità e al processo di creazione di nuove imprese come processo di emancipazione nelle economie in via di sviluppo; il secondo è inerente alla creazione di nuove imprese e alla presa di controllo di imprese esistenti da parte di imprenditrici nel settore del vino;
3. La nascita e lo sviluppo delle reti di imprese, con particolare riferimento ai processi di mobilitazione attivati dalle imprese leader intorno a obiettivi comuni come l'internazionalizzazione, la comunicazione e il marketing e la digitalizzazione;
4. La digitalizzazione delle medie imprese del food (linea di ricerca tuttora in corso). Obiettivo della attività di ricerca, sviluppata in seno all'agrifood management and Innovation Lab del dipartimento di Management, è quello di produrre un quadro aggiornato sull'adozione delle tecnologie del digitale tra le medie imprese dei comparti del food;
5. Innovazione nei modelli di business del settore food. La linea di ricerca si concentra sulla riconfigurazione dei modelli di business e sui processi di innovazione strategica da parte delle aziende del food Made in Italy, con particolare attenzione alle risposte date alla crisi determinata dal Covid-19;
6. Trasformazione digitale delle micro e piccole imprese del Veneto. La linea di ricerca, sorta grazie al finanziamento di Camera di commercio di Venezia e del Delta Lagunare, mira a contribuire alla comprensione degli ostacoli che rallentano l'adozione del digitale da parte delle Piccole e micro imprese del Veneto e a valutare l'efficacia di diverse policy a supporto della trasformazione digitale.
Altri prodotti scientifici
Progetti finanziati su bandi competitivi:
1. Interreg Central Europe ECOS4IN (2019-in corso)
2. Erasmus + UrbanGoodcamp (finanziato 2020, avvio febbraio 2021)
Advisor/tutor in progetti approvati su bandi competitivi
Tutor della Marie Curie Global Fellow Linda Armano (Ca' Foscari e University of British Columbia, Canada) (2019-in corso)
Finanziamenti ottenuti
2020 - Sponsorizzazione dell'osservatorio Digital Marketing and Food, Agrifood Management and Innovation Lab (Sponsor: Volksbank)
Relazioni invitate presso convegni o workshops
Principali presentazioni a convegni internazionali, full paper, peer-reviewed.
Coco N, Colapinto C., Finotto C, (2020) Framing digital transformation across boundaries: contested frames, collaboration and coordination in the Triple Helix, 36th Egos Colloquim, (online)
Coco N, Colapinto C., Finotto C, (2020) "Developing
digital literacy among SMEs: Digital transformation as an open and guided innovation process", "2nd conferenza Management and Marketing in the Digital Age: Digital
Transformation in Italian SMEs" presso l'Università Cattolica di Milano 7 febbraio 2020.
Coco N, Colapinto C., Finotto C, (2019) "Digital transformation
as an open innovation process: building digital literacy in Italian SMEs, (World Open Innovation Conference 2019, 12-13
dicembre presso LUISS, Roma) – shortlisted for the early scholar's best papers award.
Finotto V., Atarah, B (2019) Entrepreneurship-as-emancipation: A process framework for female entrepreneurship, 2019 Euram Conference, Lisbon, 25-28 Giugno
Vladi Finotto, Christine Mauracher, Isabella Procidano (2019) Socio-demographic factors and online shopping for food and beverage: an analysis of Italian consumers in VV.AA., 12th Annual Conference of the EuroMed Academy of Business Business Management: Theories and Practices in a Dynamic Competitive Environment, Euromed Press, vol. 12, pp. 225-239, Convegno: THE 12TH ANNUAL EUROMED ACADEMY OF BUSINESS (ΕΜΑΒ) CONFERENCE Business Management Theories and Practices in a Dynamic Competitive Environment, September 18-20, 2019 
Finotto V., Atarah, B (2018) Female entrepreneurship: a Navigation of the Field and Ways Forward, ISBE 41st 2018 Conference, Birmingham, 6-7 novembre
Seminari su invito tenuti presso altre Università, Centri di Ricerca, Aziende, etc.
Ho presentato relazioni su invito nelle seguenti occasioni (selezione di interventi tenuti nell'ultimo triennio):
Venice Innovation Week/Pid Day, Novembre 2019;
University Industry interaction network global conference, Helsinki, giugno 2019
B2b Day, Marketing Arena, Fondazione Feltrinelli, Milano, 25 settembre 2019
Cab Expo, Cross Border Acceleration Bridge, 11 settembre 2019, Venezia
TEDX Cortina, 19 agosto 2017
Diversity Hackathon, Università Ca' Foscari Venezia, 27 settembre 2018
Associazione
"ip Manager: ruolo, formazione e competenze", Associazione italiana degli IP manager, Vicenza, 16 maggio 2018
Altre attività scientifiche
Ha fatto da referee per articoli proposti ai seguenti journal:
Industry and Innovation
International Entrepreneurship and Management Journal
International Journal of Globalization and small business
Altre attività didattiche
Co-Direttore del master in cultura del cibo e del vino (è anche docente del master), Challenge School, Università Ca' Foscari Venezia
Docente del master in Strategie e business dello sport, Challenge School Università Ca' Foscari Venezia
Docente del master in Strategy Innovation, Challenge School, Università Ca' Foscari Venezia
Incarichi accademici e attività organizzative
Delegato del Rettore alla proprietà intellettuale, autoimprenditorialità e trasferimento della conoscenza (2015-in corso)
Delegato del direttore del dipartimento di management alla didattica (2017-2020)
Responsabile scientifico del Contamination Lab (2016-in corso)
Componente di Collegi didattici, Comitati e Commissioni di Dipartimento, Commissioni di Ateneo
Componente del collegio didattico della laurea magistrale in Management del Dipartimento di Management (2017-2020)
Presidente (delegato del rettore) della commissione tecnica brevetti di ateneo (dal 2015)
Presidente (delegato del rettore) della commissione tecnica spinoff dell'ateneo (dal 2015)
Altre informazioni
Progetti finanziati in seguito a bando competitivo
(Advisor) Post-Doc Marie Curie Global Fellow Ca'Foscari University of Venice - University of British Columbia. Borsista: Linda Armano
Progetto Interreg Central Europe ECOS4IN (2019-in corso)
Progetto Erasmus+ Urban GoodCamp (2020-in corso)
Contamination Lab (2016-2020)