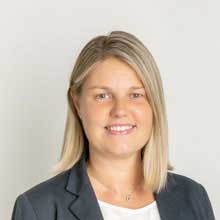 Dati relazione
Periodo di riferimento

01/11/2017 - 31/10/2020
Afferenza

Dipartimento di Management
Ruolo

Professori Ordinari
Attività didattica
| A.A. | Insegnamento | Codice | Voto | Voto medio area |
| --- | --- | --- | --- | --- |
| 2017/2018 | AGRI-FOOD MARKETING | EM7017 | 3.6 | 3.1 |
| 2017/2018 | ECONOMIA E POLITICA DEI SISTEMI AGROALIMENTARI | EM6062 | 3.5 | 3.1 |
| 2017/2018 | VALORIZZAZIONE DELLE RISORSE AGROALIMENTARI A FINI TURISTICI | ET5008 | 3.6 | 3.1 |
| 2018/2019 | AGRI-FOOD MARKETING | EM7017 | 3.7 | 3.1 |
| 2018/2019 | ECONOMIA E POLITICA DEI SISTEMI AGROALIMENTARI | EM6062 | 3.5 | 3.1 |
| 2018/2019 | VALORIZZAZIONE DELLE RISORSE AGROALIMENTARI A FINI TURISTICI | ET5008 | 3.8 | 3.1 |
| 2019/2020 | AGRI-FOOD MARKETING | EM7017 | 8.2 | 7.6 |
| 2019/2020 | ECONOMIA E POLITICA DEI SISTEMI AGROALIMENTARI | EM6062 | 8.2 | 7.6 |
| 2019/2020 | FOOD BUSINESS MANAGEMENT AND MARKETING | EM1306 | 6.7 | 7.6 |
Tesi
| Anno solare | Tipologia | Tesi Relatore | Tesi Correlatore |
| --- | --- | --- | --- |
| 2017 | Corso di laurea | 3 | |
| 2017 | Corso di laurea magistrale | 11 | 9 |
| 2018 | Corso di laurea | 9 | |
| 2018 | Corso di laurea magistrale | 9 | 6 |
| 2019 | Corso di laurea | 10 | |
| 2019 | Corso di laurea magistrale | 14 | 5 |
Ricerche sviluppate e in corso
Comportamento d'acquisto del consumatore di prodotti agro-alimentari
Gli interventi paesaggistico-ambientali nelle politiche regionali
Il mercato del vino in Italia
Impatto economico dell'enoturismo e caratteristiche della domanda
Imprenditoria femminile nel mondo del vino
Indicatori di sostenibilità economica, ambientale e sociale e politiche di valorizzazione per i sistemi produttivi dell'acquacoltura
Postponement Practices in the Wine Industry: A Cross-Country Comparison of Adaptation and Attitudes
Sostenibilità e pesca responsabile: implicazioni economiche e gestionali
Stima della disponibilità a pagare un premio di prezzo per produzioni biologiche
Sviluppo rurale, distribuzione moderna, sicurezza alimentare: le prospettive dell'agricoltura biologica in Italia
Pubblicazioni realizzate nel triennio
Vladi Finotto; Christine Mauracher (2020), Digital marketing strategies in the Italian wine sector in INTERNATIONAL JOURNAL OF GLOBALISATION AND SMALL BUSINESS, vol. 11, pp. 373-390 (ISSN 1479-3059) (Articolo su rivista)
Finotto V., Lupo A., La Rotonda C., Mauracher C. (2020), Il contratto di rete nel settore agroalimentare in Finotto V., La Rotonda C., Lupo A., Mauracher C., Osservatorio Nazionale sulle reti d'impresa 2020, Venezia, Edizioni Ca' Foscari - Digital Publishing, pp. 47-62 (ISBN 978-88-6969-485-1; 978-88-6969-484-4) (Articolo su libro)
Chiara Grosso, Vladi Finotto, Christine Mauracher, Francesca Checchinato (2020), Configuration challenges for the "Made in Italy" Agri-food Industry , Proceedings of the 9th International Conference on Mass Customization and Personalization - Community of Europe (MCP-CE 2020), UNIVERSITY OF NOVI SAD – FACULTY OF TECHNICAL SCIENCES DEPARTMENT OF INDUSTRIAL ENGINEERING AND MANAGEMENT, Convegno: 9th International Conference on Mass Customization and Personalization - Community of Europe (MCP-CE 2020) (ISBN 978-86-6022-285-7) (Articolo in Atti di convegno)
Vladi Finotto, Christine Mauracher, Isabella Procidano (2020), Factors influencing the use of e-commerce in agri-food sector: An analysis of Italian consumers in WORKING PAPER SERIES, Dipartimento di Management, vol. 1 (ISSN 2239-2734) (Working paper)
Mauracher, Christine; Procidano, Isabella; Valentini, Marco (2019), How Product Attributes and Consumer Characteristics Influence the WTP, Resulting in a Higher Price Premium for Organic Wine in SUSTAINABILITY, vol. 11, pp. 1428 (ISSN 2071-1050) (Articolo su rivista)
Vladi Finotto, christine mauracher, isabella procidano (2019), Socio-demographic factors and online shopping for food and beverage: an analysis of Italian consumers in VV.AA., 12th Annual Conference of the EuroMed Academy of Business Business Management: Theories and Practices in a Dynamic Competitive Environment, Euromed Press, vol. 12, pp. 225-239, Convegno: THE 12TH ANNUAL EUROMED ACADEMY OF BUSINESS (ΕΜΑΒ) CONFERENCE Business Management Theories and Practices in a Dynamic Competitive Environment, September 18-20, 2019 (ISBN 978-9963-711-81-9) (Articolo in Atti di convegno)
Mauracher C. (2018), I contratti di rete del settore agroalimentare , Il contratto di rete: caratteristiche, genesi ed efficacia dello strumento, Pearson Italia (ISBN 9788891908049) (Articolo su libro)
Castellini, Alessandra; Mauracher, Christine; Troiano, Stefania (2017), An overview of the biodynamic wine sector in INTERNATIONAL JOURNAL OF WINE RESEARCH, vol. 9, pp. 1-11 (ISSN 1179-1403) (Articolo su rivista)
Tesi di laurea/dottorato anno solare
2020 - corso di laurea magistrale - tesi relatore 7
Partecipazione a comitati editoriali di riviste/collane scientifiche
Comitato editoriale della Rivista di Economia agro-alimentare / Food Economy
Descrizione dell'attività di ricerca svolta nel triennio e gli obiettivi futuri
Nel triennio in oggetto l'attività di ricerca è proseguita su più ambiti di studio:
1.l'analisi del comportamento del consumatore di prodotti agroalimentari. In particolare questi studi, riferiti a diverse categorie merceologiche, mirano ad evidenziare il ruolo delle variabili economiche, socio-demografiche e comportamentali nelle scelte di acquisto e a stimare la disponibilità a pagare un price premium per 'nuovi' o specifici attributi del prodotto.
2.la digitalizzazione delle medie imprese del food & wine. In particolare l'attività di ricerca mira a produrre un quadro aggiornato sull'adozione delle tecnologie del digitale da parte delle imprese agroalimentari e a comprendere i fattori che intervengono nella 'maturità' digitale;
3.la nascita e lo sviluppo delle reti di imprese nel settore dell'agrifood, con particolare riferimento agli aspetti relativi all'organizzazione e gestione;
4.l'analisi dei modelli di business nel comparto del biologico allo scopo di individuare i diversi percorsi strategici.
Altri prodotti scientifici
Direttore dell'Agrifood Management & Innovation Lab
Relazioni invitate presso convegni o workshops
Relazioni invitate:

"Il settore food tra trasformazioni strutturali e nuovi trend", MIA – Made in Italy Agroalimentare 2020. L'economia del gusto nel Triveneto tra Food Index e cultura del Territorio, 25 settembre, 2020

"Verso un consumo alimentare più responsabile", Alimentare il futuro: cibo, sostenibilità e riduzione degli sprechi, Università Ca' Foscari Venezia, 4 giugno 2018

"Sostenibilità socio-economica della molluschicoltura in Italia: un modello di analisi e caso di studio" (coautori Castellini A. e Ragazzoni A.), VI Convegno Nazionale Società Italiana di Ricerca Applicata alla Molluschicoltura, La sostenibilità ambientale, economica e sociale nella molluschicoltura italiana, Università di Camerino, 10 - 11 novembre 2017

Presentazioni a convegni:

"Digital marketing presence and maturity among food SMES: an analysis on the North East of Italy" (coautori Checchinato F., Finotto V. e Grosso C.), XXVIII Convegno SIEA, LOCALE vs GLOBALE Le imprese agroalimentari in un contesto internazionale in evoluzione, Parma, 24-25 settembre 2020

"Configuration challenges for the "Made in Italy" Agri-food Industry" (coautori Checchinato F., Finotto V. e Grosso C.), 9th MCPCE 2020 International Conference on Mass Customization and Personalization, 23-25 September, 2020, Novi Sad, Serbia

"Female entrepreneurship in the wine industry: the role of identity in the formation, growth and innovation in small and medium sized wineries" (coautore Finotto V.), 174th EAAE Seminar, Economics of culture and food in evolving agri-food systems and rural areas, Matera, 10-12 October 2019

"Socio-demographic Factors and Online Shopping for Food and Beverage: an Analysis ff Italian Consumers" (coautori Finotto V. e Procidano I.),12TH Annual Conference of the Euromed Academy of Business, Business Management Theories and Practices in a Dynamic Competitive Environment, 18-20 September 2019 – Thessaloniki, Greece

"Wineries' Digital Marketing Strategies: Models, Enabling Factors, Constraints" (coautore Finotto V.), 13th Annual Conference American Association of Wine Economists (AAWE), Vienna, JULY 14 – 18, 2019

"The Digitalization of the Wine Sector in Italy" (coautore Finotto V.), World Wine Symposium, The emerging challenge in the wine industry: matching sustainability and new market trends, Palermo, 21-22 novembre 2018

"Consumers' willingness to pay for biodynamic wine in Italy: an experimental survey" (coautori Castellini A., Nassivera F. e Troiano S.), 2nd International Workshop, Organic farming and agroecology as a response to global challenges (GRABIT 2018), Capri, 27-29 June, 2018
Seminari su invito tenuti presso altre Università, Centri di Ricerca, Aziende, etc.
"Food & Wine per valorizzazione di un territorio", Università degli Studi di Siena, 13 marzo 2018
Altre attività scientifiche
Referee per la rivista di British Food Journal, Economia agro-alimentare, International Agricultural Policy, Agricultural and Food Economics, Mediterranean Journal of Economics, Agriculture and Environment e Journal of International Food & Agribusiness Marekting.

Referee per convegni SIDEA, SIEA e GRABIT.
Altre attività didattiche
Docente nel master in "Cultura del Cibo e del Vino" dell'Università Ca' Foscari Venezia (dal 2004)
Docente nel master in 'Comunicazione d'Impresa' dell'Università di Siena (dal 2018)
Incarichi accademici e attività organizzative
Delegato alla Ricerca del Dipartimento di Management dell'Università Ca' Foscari Venezia (dal 2017 al 2020)
Co-direttore del Master in 'Cultura del Cibo e del Vino' dell'Università Ca' Foscari Venezia (dal 2014)
Partecipazione alle attività di valutazione della ricerca
È stata membro della Commissione giudicatrice per l'esame finale di dottorato in "Scienze manageriali ed attuariali' a Udine (5 aprile 2018)

È stata, in più occasioni, membro di Commissioni giudicatrici per il conferimento di Assegni di ricerca e Borse di studio per attività di ricerca.
Componente di Collegi didattici, Comitati e Commissioni di Dipartimento, Commissioni di Ateneo
Componente del Comitato della Ricerca del Dipartimento di Management dell'Università Ca' Foscari Venezia (dal 2011)
Componente della commissione calendario lauree (dal 2011)
Referente per la RUS - cibo
Referente per le RIR dell'agroalimentare
Attività e incarichi esterni
Vicepresidente della Società Italiana di Economia Agroalimentare (SIEA) (dal 2020)
Membro del consiglio scientifico della biblioteca internazionale 'La Vigna' (dal 2020)