RUSSO Salvatore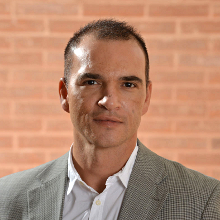 Venezia - San Giobbe - Dipartimento di Management - studio n. 209, secondo piano, ala C1
Durante il I semestre dell'a.a. 2020/2021 il ricevimento si terrà di norma in modalità telematica; si veda la scheda Avvisi del docente dove ci sono tutte le indicazioni
Prima di recarsi a ricevimento effettuare una comunicazione via e-mail.
La conferma del ricevimento è implicita a meno di impedimenti che verranno comunicati attraverso gli avvisi on line del docente.
NB. AVVISO per gli studenti/le studentesse ERASMUS
A causa della numerosità delle richieste, gli studenti/le studentesse DEVONO presentarsi a ricevimento con gli stampati di qualunque documento vogliano sottoporre all'attenzione (per esempio Learning Agreement, Transcript of records, Caratteristiche e Syllabus dei corsi selezionati da sostenere all'estero).
In nessun caso è ammessa la consultazione dei Laptop e di altri dispositivi nel corso del ricevimento.
Venice – San Giobbe – Department of Management – C1 building – second floor – room n.209
During the first semester of the academic year 2020/2021, office hours are offered online; for more details, see the "Avvisi docente" section of this page.
It's mandatory to send an e-mail to professor before the appointment.