FAVERO Giovanni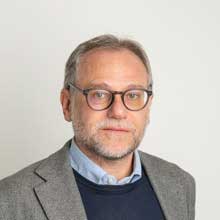 Dati relazione
| | |
| --- | --- |
| Periodo di riferimento | 15/02/2017 - 14/02/2020 |
| Afferenza | Dipartimento di Management |
| Ruolo | Professori ordinari |
Attività didattica
| A.A. | Insegnamento | Codice | Voto | Voto medio area |
| --- | --- | --- | --- | --- |
| 2016/2017 | Business History | PHD017 | | |
| 2016/2017 | COMPARATIVE BUSINESS HISTORY | EM6059 | 2.4 | 3.1 |
| 2016/2017 | INTERNATIONAL ECONOMIC HISTORY | LM3040 | 3.1 | 3.2 |
| 2017/2018 | Business History | PHD017 | | |
| 2017/2018 | COMPARATIVE BUSINESS HISTORY | EM6059 | 3 | 3.1 |
| 2017/2018 | HISTORY OF INNOVATION | EM7030 | 2.6 | 3.1 |
| 2017/2018 | STORIA ECONOMICA | ET0062 | 3.2 | 3.1 |
| 2018/2019 | Business History | PHD017 | | |
| 2018/2019 | HISTORY OF INNOVATION | EM7030 | 2.3 | 3.1 |
| 2018/2019 | INTERNATIONAL ECONOMIC HISTORY | LM3040 | 3.2 | 3.2 |
| 2018/2019 | STORIA DEL MANAGEMENT | ET1008 | 3 | 3.1 |
Tesi
| Anno solare | Tipologia | Tesi Relatore | Tesi Correlatore |
| --- | --- | --- | --- |
| 2017 | Corso di laurea | 12 | |
| 2017 | Corso di laurea magistrale | 9 | 4 |
| 2018 | Corso di dottorato | 1 | |
| 2018 | Corso di laurea | 9 | |
| 2018 | Corso di laurea magistrale | 8 | 3 |
| 2019 | Corso di laurea | 4 | |
| 2019 | Corso di laurea magistrale | 10 | 7 |
Ricerche sviluppate e in corso
A Political Economy: Family, State and Market in Early Modern Venice
A Venetian Lifestyle: Consumption Practices and Cultural Identities in the Tourist City
An Historical Ethnostatistics: The use of Economic Forecasts in Business.
Entrepreneurship, legitimation and change: an historical perspective
Fraud and Bankruptcy at the Turn of the Millennium: A Micro-analytical Approach.
Historical demography of urban minorities: the Venetian Ghetto
Historical methods: Narrative, archives and micro-analysis
History of mobility and transport technologies and organization
Imprinting: Historicizing a concept
Interpreting Paths Through a Co-Evolutionary Approach: the International Film Festival and the City of Venice
Mapping the Hinterland: Gateways and Hinterlands in Early-Modern Europe
Networks in the Past: Theories & Methods
Renaissance merchants and accounting practice: Assessing the contribution of Benedetto Cotrugli.
Shifting uses of the past in cultural heritage
Storia della piccola impresa
The History of Statistics as a Tool for the Critical Analysis of Economic Historical Statistics
The engines of growth: For a global history of the conflict between renewable, carbon and nuclear power (1972-92)
Pubblicazioni realizzate nel triennio
A. Casellato, G. FAvero (2019), Introduzione in VENETICA, vol. 32, pp. 7-10 (ISSN 1125-193X) (Articolo su rivista)
G. Favero (2019), Pasquale Saraceno e l'economia aziendale a Ca' Foscari in VENETICA, vol. 32, pp. 179-192 (ISSN 1125-193X) (Articolo su rivista)
G. Favero (2019), Gateways as inter-modal nodes in different ages: The Venetian region, eighteenth to twentieth centuries , The urban logistic network: Cities, transport and distribution in Europe from the Middle Ages to Modern Times, London, Palgrave Macmillan, pp. 173-190 (ISBN 978-3-030-27598-3) (Articolo su libro)
G. Favero, M.-W. Serruys, M. Sugiura (2019), Introduction , The urban logistic network: Cities, transport and distribution in Europe from the Middle Ages to Modern Times, London, Palgrave Macmillan, pp. 1-20 (ISBN 978-3-030-27598-3) (Articolo su libro)
Giovanni Favero (2019), L'Istat, Confindustria e l'indice dei salari industriali in periodo fascista , Misurare il lavoro e il non lavoro dal 1929 ad oggi, Canterano, Gioacchino Onorati editore, pp. 45-79 (ISBN 9788825524307) (Articolo su libro)
(a cura di) A. Casellato, G. Favero (2019), Ca' Foscari e il Novecento in VENETICA, Verona, Cierre edizioni, vol. 32, pp. 1-320 (ISSN 1125-193X) (Curatela)
(a cura di) G. Favero, M.-W. Serruys, M. Sugiura (2019), The Urban Logistic Network: Cities, Transport and Distribution in Europe from the Middle Ages to Modern Times in G. Favero, M.-W. Serruys, M. Sugiura, London, Palgrave Macmillan, pp. 1-248 (ISBN 978-3-030-27598-3; 978-3-030-27599-0) (Curatela)
G. Favero, C. De Leo (2018), Ca' Foscari e Carpenè Malvolti: il Risorgimento dell'economia nel Veneto dell'Ottocento in I LIBRI DI CA' FOSCARI, Venezia, Edizioni Ca' Foscari - Digital Publishing, vol. 5, pp. 1-86 (ISBN 978-88-6969-218-5; 978-88-6969-217-8) (ISSN 2610-8917) (Monografia o trattato scientifico)
Favero (2018), Looking Forward: Prediction and Uncertainty in Modern America. ByJamie L. Pietruska. in BUSINESS HISTORY REVIEW, vol. 92, pp. 774-777 (ISSN 0007-6805) (Recensione in rivista)
Giovanni Favero, Paolo Pozzato, Paolo Tagini (2018), Dalla neutralità alla guerra insostenibile: disoccupazione, carovita e tensioni sociali in provincia di Vicenza (1914-18) in G. Favero, P. Pozzato, P. Tagini, Operai e contadini di fronte alla Grande Guerra: Veneto e Friuli in prospettiva comparata, Ttreviso, Istresco, pp. 149-169 (ISBN 978-88-94919-03-5) (Articolo su libro)
Carlo Marcon, Giovanni Favero, Ugo Sostero (2018), Managing the largest printing business in Europe: The Remondini in Bassano (17th to 19th century) , The origins of accounting culture: the Venetian connection, Routledge, pp. 172-195 (ISBN 9781138103610) (Articolo su libro)
Giovanni Favero; Angela Faloppa (2018), Price regimes, price series and price trends: oil shocks and counter-shocks in historical perspective , Oil Counter-shock: The Price Collapse of the 1980s, London, I.B. Tauris Publishers, vol. 1, pp. 15-34 (ISBN 9781788313339) (Articolo su libro)
Marisa Agostini; Cella Riccardo; Giovanni Favero (2018), The fraudulent investor: an accounting investigation on a Venetian manufactory, 1778-1784. , The origins of accounting culture: the Venetian connection, Abingdon, Routledge, vol. Capitolo 12 (ISBN 9781138103610) (Articolo su libro)
(a cura di) Giovanni Favero; Paolo Pozzato (2018), A Ovest di Caporetto: profughi e rivolte nel 1917 in G. Favero, P. Pozzato, Vicenza / Bassano del Grappa, Istrevi / Itinera Progetti, vol. 1, pp. 1-128 (ISBN 9788888542959) (Curatela)
Favero, Giovanni (2017), A reciprocal legitimation: Corrado Gini and statistics in fascist Italy in MANAGEMENT & ORGANIZATIONAL HISTORY, vol. 12, pp. 261-284 (ISSN 1744-9359) (Articolo su rivista)
Agostini, Marisa; Favero, Giovanni (2017), Accounting fraud, business failure and creative auditing: A microanalysis of the strange case of the Sunbeam Corporation in ACCOUNTING HISTORY, vol. 22, pp. 472-487 (ISSN 1032-3732) (Articolo su rivista)
Favero, G., Perchard, A., MacKenzie, N., Decker, S. (2017), Clio in the business school: Historical approaches in strategy, international business and entrepreneurship in BUSINESS HISTORY, vol. 59, pp. 904-927 (ISSN 0007-6791) (Articolo su rivista)
Favero giovanni, lanaro paola (2017), Introduzione in CITTA' E STORIA, vol. 12, pp. 3-12 (ISSN 1828-6364) (Articolo su rivista)
Favero, G. (2017), Un'economia aperta alla prova della grande guerra: i rimpatri degli emigranti nella fase di neutralità in ARCHIVIO STORICO DELL'EMIGRAZIONE ITALIANA, vol. 13, pp. 12-21 (ISSN 1973-347X) (Articolo su rivista)
G. Favero (2017), Sul metodo storico e le scienze sociali: per una microstoria applicata , Quantità/qualità: la storia tra sguardi micro e generalizzazioni in ECONOMIC HISTORY FRAMEWORKS, Palermo, New Digital Press, vol. 3, pp. 59-73 (ISBN 9788899487713) (Articolo su libro)
Favero, Giovanni; Moretti, Anna (2017), The Venice International Film Festival and the City: Building a Cultural Tourist Destination by Juxtapposition in Moretti Anna; Favero Giovanni, Cities and Creativity from the Renaissance to the Present in Routledge Advances in Urban History, London, Routledge, pp. 216-236 (ISBN 978-1-138-05406-6; 978-1-315-16704-6) (Articolo su libro)
Partecipazione come referee di progetti di ricerca nazionali ed internazionali
SIR 2015
Partecipazione a comitati editoriali di riviste/collane scientifiche
COLLANE:
Istituto storico della Resistenza e dell'età contemporanea della provincia di Vicenza "Ettore Gallo" (collana "Ricerche" edita dall'editore Cierre di Verona - direttore).
Edizioni Ca' Foscari (collana "Culture del lavoro" - co-direttore).
--
RIVISTE:
Popolazione e storia (rivista della Società italiana di demografia storica, editore Forum, Udine).
Venetica (rivista di storia delle Venezie, editore Cierre, Verona).
Descrizione dell'attività di ricerca svolta nel triennio e gli obiettivi futuri
L'attività di ricerca si è articolata in ambiti anche diversi fra loro, che trovano in gran parte un denominatore comune nell'*indagine critica sui processi di quantificazione in prospettiva storica* e nell'*uso del metodo storico nelle scienze economiche e sociali*.
Alcune ricerche (svolte in collaborazione con ricercatori stranieri e italiani) sono state pubblicate su riviste di rilievo internazionale (Business History, Management and Organizational History e Accounting History) nel corso del triennio, altre sono uscite poco dopo la fine del periodo considerato (Journal of Organizational Ethnography).
In quest'ambito si è ottenuto il finanziamento di una borsa Marie Curie per il periodo 2018-2021 sul progetto FARMACCOUNTA, dedicato ai dati sulla contabilità agricola prodotti e racolti a livello internazionale nel preriodo tra le due guerre.
Ancora in quest'ambito è stato dato avvio a un progetto di ricerca di ampio respiro sull'uso fatto dalle imprese nel periodo tra le due guerre delle informazioni statistiche sul ciclo economico, concretizzatosi in un periodo di ricerca alla Harvard Business School nel corso del 2018, ed ancora in corso in quanto oggetto principale del sabbatico 2020/2021.
Nell'ambito della critica della quantificazione si colloca anche la partecipazione al progetto franco-svizzero (U. Lyon e U. Lausanne) finanziato dal programma LEAD e dedicato all'overtourism e all'uso dei dati statistici per le politiche municipali sul turismo, che porterà a reclutare due PhD student e due post-doc per studiare i casi di Lione, Parigi, Lucerna e Venezia.
Altri temi di indagine in corso riguardano:
1) il tema della *frode contabile* nel lungo periodo: un articolo su un caso settecentesco è stato accettato dalla rivista Accounting History e un secondo è in corso di preparazione su un caso di frode non venuto alla luce a suo tempo;
2) l'*analisi delle performance e della loro quantificazione* nel lungo periodo all'interno di grandi imprese internazionali: uno studio del caso ENI verrà effettuato in vista della pubblicazione della storia ufficiale dell'azienda;
3) la *storia dei trasporti in relazione allo sviluppo urbano* nel lungo periodo, sulla quale è stato prodotto un volume collettivo pubblicato da Palgrave Macmillan ed è ora in corso di preparazione un articolo per uno special issue del Journal of Transport History;
4) le *precondizioni e gli effetti dell'iniziativa imprenditoriale* a livello locale nel lungo periodo, sulle quali è in corso uno studio che porterà alla redazione di una monografia;
5) gli *usi del passato* all'interno delle organizzazioni: sul tema è in corso uno studio sul Caffé Pedrocchi di Padova, che verrà presentato a conferenze internazionali.
Altri prodotti scientifici
Thomas K. McCraw Visiting Fellowship in US Business History alla Harvard
Business School per il Fall Term 2018/19.
Menzioni e premi ricevuti
L'articolo con Marisa Agostini, Accounting fraud, business failure and creative auditing: A microanalysis of the strange case of the Sunbeam Corporation in ACCOUNTING HISTORY, vol. 22, ha ricevuto la menzione per la ricerca del Dipartimento di Management per le pubblicazioni dell'anno 2017.
Relazioni invitate presso convegni o workshops
Presentazioni con selezione:
- "A retrospective legitimation: Vittorio Cini on purge trial", Association of Business Historians (ABH) Meeting, Glasgow, June 30 – July 1, 2017.
- "From a fordist town to a multi-industrial district: The case study of Bassano del Grappa (1945-1980)", EBHA Meeeting, Vienna, August 24-26, 2017.
- "A retrospective legitimation: Vittorio Cini on purge trial", Convegno dell'Associazione Studi Storici sull'Impresa (ASSI), Milano, Università Bocconi, October 6-7, 2017.
- "The exceptional normal at work: absence and presence, silence and voice", World Economi History Conference (WEHC), Cambridge, Ma., MIT, July 29 - August 3, 2018.
- "Manufacturing Property Rights in the Venetian Republic: Industrial Privileges in 18th Century Ceramics", EBHA Conference, Erasmus University, August 29-31
- "Making Corporatism Work: Wage Statistics and Wage Policy in Fascist Italy", European Labour History Network (EHLN) Conference, IISG, September 18-21
Relazioni invitate:
- « La statistica comunale in Italia, tra iniziative dal basso e centralizzazione », StatCities. La vendemmia statistica : linee operative e prospettive di riforma del sistema statistico nazionale a livello locale, Trento, 14-15 settembre 2017.
Seminari su invito tenuti presso altre Università, Centri di Ricerca, Aziende, etc.
« The Book of the Art of Trade : A Celebration », Harvard Business School, Baker Library, October 23, 2017.
Altre attività scientifiche
Peer review per le riviste Accounting History, Business History, Business History Review, Business Research Quarterly, History of Political Economy, Italia Contemporanea, Mediterranea, Poliarchie, Memoria e Ricerca.
Incarichi accademici e attività organizzative
Delegato alla Ricerca del DMA (da maggio 2015 a settembre 2017)
Vice-coordinatore del PhD in Economia aziendale / Management (dal febbraio 2014 a oggi)
Partecipazione alle attività di valutazione della ricerca
In quanto membro del CR del DMA, partecipazione alle valutazioni ADiR annuali.
Componente di Collegi didattici, Comitati e Commissioni di Dipartimento, Commissioni di Ateneo
Membro del Comitato Ricerca del DMA da aprile 2011 a oggi.
Membro della Commissione Didattica Paritetica Docenti Studenti da settembre 2012 ad aprile 2020
Attività e incarichi esterni
Direttore scientifico dell'Istituto per la storia della Resistenza e dell'età
contemporanea di Vicenza (Istrevi) dal marzo 2007 al giugno 2018.