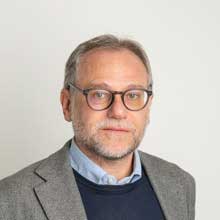 Dati relazione
Periodo di riferimento

15/02/2019 - 14/02/2022
Afferenza

Dipartimento di Management
Ruolo

Professori Ordinari
Attività didattica
| A.A. | Insegnamento | Codice | Voto | Voto medio area |
| --- | --- | --- | --- | --- |
| 2018/2019 | Business History | PHD017 | | |
| 2018/2019 | HISTORY OF INNOVATION | EM7030 | 2.3 | 3.1 |
| 2018/2019 | INTERNATIONAL ECONOMIC HISTORY | LM3040 | 3.2 | 3.2 |
| 2018/2019 | STORIA DEL MANAGEMENT | ET1008 | 3 | 3.1 |
| 2019/2020 | Business History | PHD017 | | |
| 2019/2020 | COMPARATIVE BUSINESS HISTORY | EM6059 | 7.4 | 7.6 |
| 2019/2020 | HISTORY OF INNOVATION | EM7030 | 7 | 7.6 |
| 2019/2020 | INTERNATIONAL ECONOMIC HISTORY | LM3040 | 7.5 | 8.1 |
| 2019/2020 | STORIA DEL MANAGEMENT | ET1008 | 8.5 | 7.6 |
Tesi
| Anno solare | Tipologia | Tesi Relatore | Tesi Correlatore |
| --- | --- | --- | --- |
| 2019 | Corso di laurea | 4 | |
| 2019 | Corso di laurea magistrale | 10 | 7 |
| 2020 | Corso di laurea | 7 | |
| 2020 | Corso di laurea magistrale | 14 | 13 |
| 2021 | Corso di laurea | 1 | |
| 2021 | Corso di laurea magistrale | | 5 |
Ricerche sviluppate e in corso
A Political Economy: Family, State and Market in Early Modern Venice
A Venetian Lifestyle: Consumption Practices and Cultural Identities in the Tourist City
An Historical Ethnostatistics: The use of Economic Forecasts in Business.
Entrepreneurship, legitimation and change: an historical perspective
Fraud and Bankruptcy at the Turn of the Millennium: A Micro-analytical Approach.
Historical demography of urban minorities: the Venetian Ghetto
Historical methods: Narrative, archives and micro-analysis
History of mobility and transport technologies and organization
Imprinting: Historicizing a concept
Interpreting Paths Through a Co-Evolutionary Approach: the International Film Festival and the City of Venice
Mapping the Hinterland: Gateways and Hinterlands in Early-Modern Europe
Networks in the Past: Theories & Methods
Renaissance merchants and accounting practice: Assessing the contribution of Benedetto Cotrugli.
Shifting uses of the past in cultural heritage
Storia della piccola impresa
The History of Statistics as a Tool for the Critical Analysis of Economic Historical Statistics
The engines of growth: For a global history of the conflict between renewable, fossil and fissile energies (1972-92)
Pubblicazioni realizzate nel triennio
G. Favero (2021), L'economia bassanese: Imprese e protagonisti nella storia del territorio , Bassano del Grappa, Comitato per la storia di Bassano, vol. 11, pp. 1-168 (ISBN 978-88-909531-7-0) (Monografia o trattato scientifico)
Agostini, Marisa; Cella, Riccardo; Favero, Giovanni (2021), Accounting fraud before codification: An inquiry on budget misstatements in eighteenth-century Venice in ACCOUNTING HISTORY, vol. 26, pp. 434-456 (ISSN 1032-3732) (Articolo su rivista)
Giovanni Favero (2021), La scienza demografica tra Ottocento e Novecento , La Regione Trentino - Alto Adige / Sudtirol nel XX secolo. 3. L'oggetto popolazione, Trento, Fondazione Museo Storico del Trentino, vol. 3, pp. 59-68 (ISBN 978-88-7197-168-1) (Articolo su libro)
G. Favero (2021), The Free Port of Venice and its Establishment under the Habsburg Empire in G. Favero, BETWEEN COASTS: SEAS, SEAFARERS, MERCHANTS. LIBER AMICORUM PIERRICK POURCHASSE, Brest, Centre de Recherche Bretonne det Celtique, vol. 1, pp. 171-178 (ISBN 979-10-92331-54-7) (Articolo su libro)
Camilla Ferri; Giovanni Favero (2021), The Becoming of the Past: an Exploration of Temporal Tension Enactments in a Historical Café , Venezia, Department of Management, Working Paper Series, vol. 8 (Working paper)
G. Favero, S. Stoycheva (2020), Research methodology for ethnostatistics in organization studies: towards a historical ethnostatistics in JOURNAL OF ORGANIZATIONAL ETHNOGRAPHY, vol. 9, pp. 327-342 (ISSN 2046-6749) (Articolo su rivista)
G. Favero (2020), Le serie storiche dell'Istat in IL MESTIERE DI STORICO, vol. 9, pp. 137-139 (ISSN 1594-3836) (Recensione in rivista)
G. Favero (2020), Método da história e ciências sociais: Para uma micro-história aplicada , Micro-história, um método em transformação, Sao Paulo, Letra e Voz, pp. 35-48 (ISBN 978-65-86903-01-0) (Articolo su libro)
G. Favero (2020), Usi del passato nel dibattito post-unitario sul futuro dell'Arsenale , L'Arsenale di Venezia da grande complesso industriale a risorsa patrimoniale, Venezia, Marsilio, vol. 1, pp. 145-155 (ISBN 9788829707935) (Articolo su libro)
A. Casellato, G. FAvero (2019), Introduzione in VENETICA, vol. 32, pp. 7-10 (ISSN 1125-193X) (Articolo su rivista)
G. Favero (2019), Pasquale Saraceno e l'economia aziendale a Ca' Foscari in VENETICA, vol. 32, pp. 179-192 (ISSN 1125-193X) (Articolo su rivista)
G. Favero (2019), Gateways as inter-modal nodes in different ages: The Venetian region, eighteenth to twentieth centuries , The urban logistic network: Cities, transport and distribution in Europe from the Middle Ages to Modern Times, London, Palgrave Macmillan, pp. 173-190 (ISBN 978-3-030-27598-3) (Articolo su libro)
G. Favero, M.-W. Serruys, M. Sugiura (2019), Introduction , The urban logistic network: Cities, transport and distribution in Europe from the Middle Ages to Modern Times, London, Palgrave Macmillan, pp. 1-20 (ISBN 978-3-030-27598-3) (Articolo su libro)
Giovanni Favero (2019), L'Istat, Confindustria e l'indice dei salari industriali in periodo fascista , Misurare il lavoro e il non lavoro dal 1929 ad oggi, Canterano, Gioacchino Onorati editore, pp. 45-79 (ISBN 9788825524307) (Articolo su libro)
(a cura di) A. Casellato, G. Favero (2019), Ca' Foscari e il Novecento in VENETICA, Verona, Cierre edizioni, vol. 32, pp. 1-320 (ISSN 1125-193X) (Curatela)
(a cura di) G. Favero, M.-W. Serruys, M. Sugiura (2019), The Urban Logistic Network: Cities, Transport and Distribution in Europe from the Middle Ages to Modern Times in G. Favero, M.-W. Serruys, M. Sugiura, London, Palgrave Macmillan, pp. 1-248 (ISBN 978-3-030-27598-3; 978-3-030-27599-0) (Curatela)
Partecipazione come referee di progetti di ricerca nazionali ed internazionali
Partecipazione a comitati editoriali di riviste/collane scientifiche
COLLANE:

Edizioni Ca' Foscari (collana "Culture del lavoro" - co-direttore).

--
RIVISTE:

Business History (Taylor and Francis, London)

Journal of Transport History (SAGE Journals, New York)

Popolazione e storia (rivista della Società italiana di demografia storica, editore Forum, Udine).

Venetica (rivista di storia delle Venezie, editore Cierre, Verona).
Descrizione dell'attività di ricerca svolta nel triennio e gli obiettivi futuri
L'attività di ricerca nel periodo considerato si è articolata in ambiti anche diversi fra loro, che trovano in gran parte un denominatore comune nell'*indagine critica sui processi di quantificazione in prospettiva storica* e nell'*uso del metodo storico nelle scienze economiche e sociali*. Alcune ricerche (svolte in collaborazione con ricercatori stranieri e italiani) sono state pubblicate su riviste di rilievo internazionale nel corso del periodo (Journal of Organizational Ethnography 2020; Accounting History 2021), altre successivamente (Journal of Transport History 2022).
Da febbraio 2020 molti dei progetti di ricerca in corso hanno dovuto essere completamente rivisti a causa della pandemia di Covid-19, in particolare quanto pianificato per il periodo di congedo sabbatico da settembre 2020 a settembre 2021. Il progetto presentato a supporto della domanda di sabbatico, dal titolo Interwar economic forecasts and their use in business management: A comparative inquiry on business cultures in the US and in Europe, non ha potuto perciò essere realizzato nelle modalità previste. Di conseguenza, la realizzazione delle ricerche è stata rinviata a quando la riapertura definitiva e l'eventuale accesso a finanziamenti esterni potrà renderla possibile. Ho invece dedicato tempo ed energie a nuovi progetti, realizzabili in ambiti geografici più vicini o attraverso ricerche effettuate online. Di seguito un elenco dei progetti di ricerca portati avanti nel corso dell''intero triennio:
Progetti di ricerca:
1. Il progetto elaborato per il periodo di sabbatico e dedicato alle previsioni economiche tra le due guerre è stato sviluppato in maniera ridotta, arrivando alla stesura di un paper che illustra le problematiche emerse sulle fonti statunitensi consultate in precedenza e apre tre diverse vie per ulteriori sviluppi. Il paper è stato presentato all'ASE Workshop il 17-18 settembre 2021 ed è in corso di revisione per essere sottoposto a una rivista scientifica.
2. A partire da un interesse condiviso con altri ricercatori del Dipartimento di Management (Maria Lusiani e Camilla Ferri) per gli usi del passato all'interno delle organizzazioni, si è sviluppata una ricerca sulle tensioni tra passato e futuro nella storia quasi bicentenaria del Caffè Pedrocchi di Padova, condotta sia attraverso una approfondita analisi della crescente letteratura sul tema che attraverso interviste e indagini archivistiche nell'Archivio Municipale e nella Biblioteca Civica di Padova, nonché nell'archivio della Soprintendenza ai beni artistici e culturali di Venezia. Il paper è stato presentato a EGOS 2021 (conferenza 2) e verrà sottoposto a una rivista ABS.
3. A partire da una precedente collaborazione internazionale con due ricercatori (Michael-W. Serruys della Vrije Universiteit Brussels e Miki Sugiura della Hosei University, Giappone), che aveva prodotto un volume collettivo pubblicato da Palgrave nel 2019 sulle reti urbane in Europa dal Medioevo all'età contemporanea, si è avviata la stesura di un articolo teorico per il numero monografico della rivista Journal of Transport History (ABS 2), dal titolo "A New Place for Transport in Urban Network Theory: The Urban Logistic Network". L'articolo è stato pubblicato dopo la fine del triennio qui considerato, nell'agosto 2022. È ora in corso di progettazione un volume monografico dedicato all'emergere di gateway continentali nel continente europeo nel lungo periodo.
4. La collaborazione con la collega di Dipartimento Marisa Agostini sui temi della frode contabile è continuata, portando alla pubblicazione di un articolo sulla rivista Accounting History (ABS 2) con la partecipazione di un terzo studioso (Riccardo Cella, Università di Verona), nonché alla progettazione di due altri articoli, il primo sui temi della exit strategy da parte di chi perpetra la frode e il secondo al problema della undisclosed fraud in relazione alla costruzione sociale del concetto di frode contabile (entrambi da sottoporre in prospettiva a riviste ABS).
5. In collaborazione con colleghi dell'Università della Campania Luigi Vanvitelli e dell'Università di Genova è stato presentato a fine marzo 2022 un progetto per il bando PRIN 2022 che prevede di studiare in ottica retrospettiva le politiche del turismo e le strategie di promozione che hanno portato alcune destinazioni (Venezia e le Cinque Terre) a soffrire di un eccesso di pressione turistica e altre (i parchi nazionali appenninici) a non ottenere i risultati previsti.
6. Nell'ambito del Center for Automotive and Mobility Innovation (CAMI) del Dipartimento di Management sto partecipando alla stesura del capitolo introduttivo e di un contributo a carattere storico all'interno del volume A Fast-Changing Paradigm for Automotive and Mobility Innovation (proposto a Palgrave Macmillan per la pubblicazione nel marzo 2022).
7. Con il laboratorio Network, Organization, Innovation and Strategy collaboro alla stesura di un capitolo dedicato all'interpretazione in ambito storico dell'imprenditorialità come capacità di intermediazione tra contesti diversi, all'interno del volume A Multidisciplinary Approach to Network Studies (proposto a Palgrave Macmillan per la pubblicazione nel febbraio 2022).

Ricerche finanziate su bandi competitivi:
1. Nel corso del triennio si è concluso il progetto FARMACCOUNTA legato alla borsa Marie Curie (assegnatario Federico D'Onofrio) finanziata per il periodo 2018-2021 e dedicata ai dati sulla contabilità agricola prodotti e raccolti a livello internazionale nel periodo tra le due guerre. Oltre a un workshop online organizzato il 31 maggio 2021 su La svolta protezionista e corporativa del regime fascista, 1925-1927, con i fondi residui del progetto è in corso di organizzazione un paper development workshop mirato alla costruziione di uno special issue da sottoporre a una rivista internazionale (ABS 4) che includerà articoli di diversi autori, tra i quali io stesso e Federico D'Onofrio.
2. In seguito a numerosi scambi di vedute con colleghi di Ateneo e di Dipartimento sui temi della industrializzazione e deindustrializzazione (soprattutto con Valentina Fava del Dipartimento di Management), si è elaborato un ampio progetto comparativo sui diversi piccoli centri sparsi tra Europa centrale, orientale e meridionale in cui il gruppo Westen aveva stabilimenti, originariamente dedicati alla produzione di stoviglie in metallo smaltato. Il progetto Towards a Connected Business History of Europe: The Westen Group (WESTEN) è stato finanziato a settembre 2021 attraverso i fondi SPIN 2021-2023 di Ateneo per costituire una rete di ricerca propedeutica alla richiesta di un finanziamento ERC Advanced o Synergy. Il progetto è in corso di svolgimento e vedrà il 21 e 22 orrobre 2022 la realizzazione di un primo workshop che coinvolge ricercatori dei paesi interessati
3. Il progetto Overtourism: Cities count (finanziato per il periodo 2021-2025 nel programma LEAD dal FNS svizzero e dall'ANR francese), del cui gruppo di ricerca faccio parte assieme a Mathis Stock (Université de Lausanne, PI Svizzera), Roser Cussò (Université Paris 1 – Panthéon Sorbonne) e Fabrice Bardet (ENTPE Lyon, PI Francia), ha avuto il kick-off meeting il 7 settembre 2021. Il progetto ha reclutato due dottorandi per lo studio dei casi di Parigi e Lione, da un lato, e di Venezia e del sistema statistico italiano, dall'altro, oltre a due assegnisti per lo studio del caso di Lucerna e dei sistemi statistici svizzero e francese. Con il gruppo di ricerca stiamo lavorando a un perspective paper sulla sociologia della quantificazione e le sfide legate alla misurazione della mobilità attraverso l'uso dei Big Data. Si veda wp.unil.ch/overtourism

Ricerche commissionate:
1. A febbraio 2021 è stato commissionato a me e a Marisa Agostini un capitolo dedicato ai bilanci e all'evoluzione della disclosure in un volume dedicato alla storia dell'ENI, ora in corso di stampa presso l'editore Feltrinelli.
2. Nel corso del periodo di sabbatico ha avuto luogo la raccolta di materiale documentario e di interviste per la stesura del volume sulla storia economica di Bassano del Grappa, commissionatomi dal Comitato per la storia di Bassano e pubblicato a maggio 2021. La ricerca condotta ha consentito di raccogliere materiale utile per ulteriori pubblicazioni a carattere maggiormente interpretativo e teorico, nonché di stabilire contatti e relazioni con aziende e istituzioni locali. In particolare, due delle aziende contattate sono state coinvolte nel progetto didattico Experior Dal passato al futuro, realizzato nel corso del primo periodo dell'anno 2021/2022 nel corso di Comparative Business History.
Altri prodotti scientifici
Congedo (sabbatico) per motivi di studio ai sensi dell'art. 17 del DPR 382/1980 dal 1 settembre 2020 al 31 agosto 2021.
Menzioni e premi ricevuti
Relazioni invitate presso convegni o workshops
Molte conferenze internazionali sono state cancellate o posticipate causa COVID-19. Di seguito gli interventi alle conferenze alle quali è stato possibile partecipare in presenza oppure online.

Partecipazione a conferenze nazionali e internazionali con selezione:
1. "Manufacturing Property Rights in the Venetian Republic: Industrial Privileges in 18th Century Ceramics", EBHA Conference, Erasmus University, 29-31 Agosto 2019
2. "Making Corporatism Work: Wage Statistics and Wage Policy in Fascist Italy", European Labour History Network (EHLN) Conference, IISG, 18-21 Settembre 2019
3. Legittimare la svolta: l'indice dei salari industriali tra Confindustria e l'Istat, relazione presentata al colloquio online La svolta protezionista e corporativa del regime fascista, 1925-1927, 31 maggio 2021, organizzato nel quadro del progetto MSCA FARMACCAUNTA di cui sono supervisor.
4. (con M. Lusiani e C. Ferri) The becoming of the past: An exploration of temporal tension enactments in a historical café, relazione presentata alla conferenza online EGOS 2021, Vrije Universiteit Amsterdam, 8-10 luglio 2021.
5. From cases to the exceptional normal: a microhistory of business, relazione presentata online al 2nd World Congress on Business History, Nagoya, Japan, 9-11 settembre 2021
6. Fortunati corporativo, relazione presentata in presenza al convegno Paolo Fortunati dopo quarant'anni, Bologna, 15 settembre 2021.
7. The Harvard Economic Service and its barometer: How did businesses use economic information in the interwar US?, relazione presentata in presenza al convegno dell'Associazione di Storia Economica (ASE Workshop), Banca d'Italia, Roma, 17-18 settembre 2021.
8. (con V. Fava) A connected history of business: The Westen group, relazione presentata online al convegno AISPE-SISE, Roma, 4-6 novembre 2021.

Relazioni invitate:
1. Suit, sweater and glasses: Three Italian companies and the market for fashion products in the last fifty years, relazione invitata al convegno Worlds of Fashion: From archives to fashion shows, Milano, 28 novembre 2019.
2. Fortunati corporativo, relazione invitata al convegno Paolo Fortunati quarant'anni dopo, Bologna, 15 settembre 2021.
Seminari su invito tenuti presso altre Università, Centri di Ricerca, Aziende, etc.
Seminario al Liceo G.B. Brocchi di Bassano del Grappa dal titolo Un mondo instabile: le origini monetarie della crisi del 1929, 28 gennaio 2021.
Altre attività scientifiche
Referee per le riviste Business History, Accounting History, Business Research Quarterly, Journal of Family History, International Review of Social History, Journal of Transport History, Italia Contemporanea, Mediterranea, Ricerche di storia economica e sociale (RiSES).
Altre attività didattiche
Insegnamento nel Master in Mobility Innovation and Management (MIMa) di Ca' Foscari nell'agosto 2020 (2019/20).
Incarichi accademici e attività organizzative
Vice-coordinatore del PhD in Management di Ca' Foscari da febbraio 2014 a oggi.
Partecipazione alle attività di valutazione della ricerca
Incarico di revisore esterno ANVUR per la VQR 2015-2019 (GEV 13).

Partecipazione alle valutazioni periodiche dei prodotti della ricerca ai fini ADiR in quanto membro del Comitato Ricerca del DMAN fino ad agosto 2020.
Componente di Collegi didattici, Comitati e Commissioni di Dipartimento, Commissioni di Ateneo
Membro del Comitato di Reclutamento (Co.Re) del DMAN al luglio 2021 a oggi.

Membro della Giunta del DMAN da settembre 2021 a oggi.

Membro del Comitato Ricerca del DMAN da aprile 2011 fino ad agosto 2020.

Membro della Commissione Didattica Paritetica Docenti Studenti da settembre 2012 ad aprile 2020.


Componente del CdLM in Management dal settembre 2021.
Attività e incarichi esterni