GOTTARDI Piero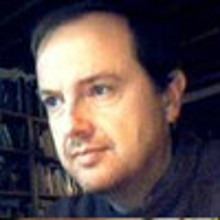 Dati relazione
| | |
| --- | --- |
| Periodo di riferimento | 01/11/2015 - 31/10/2018 |
| Afferenza | Dipartimento di Economia |
| Ruolo | Professori Ordinari |
Attività didattica
| A.A. | Insegnamento | Codice | Voto (max 4) | Voto medio area (max 4) |
| --- | --- | --- | --- | --- |
Tesi
| Anno solare | Tipologia | Tesi Relatore | Tesi Correlatore |
| --- | --- | --- | --- |
Ricerche sviluppate e in corso
Equilibrium Corporate Finance
Firms' Investment and Financing in Dynamic Economies
Markets with collateral constraints
RIsk Sharing and Contagion
Pubblicazioni realizzate nel triennio
Gottardi, Piero; Tallon, Jean Marc; Ghirardato, Paolo (2017), Flexible contracts in GAMES AND ECONOMIC BEHAVIOR, vol. 103, pp. 145-167 (ISSN 0899-8256) (Articolo su rivista)
Cabrales, Antonio; Gottardi, Piero; Vega-Redondo, Fernando (2017), Risk sharing and contagion in networks in THE REVIEW OF FINANCIAL STUDIES, vol. 30, pp. 3086-3127 (ISSN 0893-9454) (Articolo su rivista)
Gottardi, Piero (2016), Constrained Inefficiency and Optimal Taxation with Uninsurable Risks in JOURNAL OF PUBLIC ECONOMIC THEORY, vol. 18(1), pp. 1-28 (ISSN 1467-9779) (Articolo su rivista)
Cabrales, Antonio; Gale, Douglas; Gottardi, Piero (2016), Financial Contagion in Networks , The Oxford Handbook of the Economics of Networks, Oxford University Press (ISBN 9780199948277) (Articolo su libro)
Elul, Ronel; Gottardi, Piero (2015), Bankruptcy: Is it enough to forgive or must we also forget? in AMERICAN ECONOMIC JOURNAL: MICROECONOMICS, vol. 7, pp. 294-338 (ISSN 1945-7669) (Articolo su rivista)
Gale, Douglas; Gottardi, Piero (2015), Capital structure, investment, and fire sales in THE REVIEW OF FINANCIAL STUDIES, vol. 28, pp. 2502-2533 (ISSN 0893-9454) (Articolo su rivista)
Gottardi, Piero; Kubler, Felix (2015), Dynamic competitive economies with complete markets and collateral constraints in REVIEW OF ECONOMIC STUDIES, vol. 82, pp. 1119-1153 (ISSN 0034-6527) (Articolo su rivista)
Piero Gottardi; Atsushi Kajii; Tomoyuji Nakajima (2015), Optimal Taxation and Debt with Uninsurable Risks to Human Capital Accumulation in THE AMERICAN ECONOMIC REVIEW, vol. 105, pp. 3443-3470 (ISSN 0002-8282) (Articolo su rivista)
Partecipazione come referee di progetti di ricerca nazionali ed internazionali
si
Partecipazione a comitati editoriali di riviste/collane scientifiche
si: JET, JPET
Descrizione dell'attività di ricerca svolta nel triennio e gli obiettivi futuri
Nuovi progetti di ricerca su:
(with Antonio Cabrales - Francesco Feri - Miguel Melendez) "Can there be a Market for Cheap Talk Information? Some Experimental Evidence".
(with Douglas Gale) "Equilibrium Theory of Banks' Capital Structure"
(with Alberto Bisin – GianLuca Clementi) "Capital Structure and Hedging Demand with Incomplete Markets"
(with Nicola Pavoni) "Ramsey Asset Taxation Under Asymmetric Information"
(with Sarah Auster) "Sorting vs. Screening in Markets with Adverse Selection"
(with Sarah Auster – Ronald Wolthoff) "Simultaneous Search with Adverse Selection"
(with Vitor Farinha Luz Humbert Moreira) "Equilibria in Insurance Markets with Multidimensional Private Information"
(with Shengxing Zhang) "Collateral Chains"
(with Arpad Abraham) "Bankruptcy and Liquidation Rules"
(with Willie Fuchs) "Time Trumps Quantity in the Market for Lemons"
(with Giuseppe Dari Mattiacci) "Criminal Records"
(with Vincent Maurin - Cyril Monnet) "Fragility in Repo Markets"
Relazioni invitate presso convegni o workshops
NYU Abu Dhabi Conference on the Future of General Equilibrium, Dec. 2015
Conference in Honor of Shlomo Weber, SMU, April 2016
PRIN Workshop on Informational Asymmetries, adjustment costs and efficiency, Sassari, Jan. 2016
FTG Workshop, Imperial College, 2016
Society for Economic Dynamics, Toulouse, 2016
Conference for the Society for the Advancement of Economic Theory, Impa, Rio de Janeiro, July 2016
Workshop on Decentralized Markets with Informational Asymmetries, Collegio Carlo Alberto, Nov. 2016
Barcelona Forum Workshop on financial Markets, 2017
FTG Conference, LSE, London 2017
SAET Conference, Faro, 2017
Society for Economic Dynamics, Edinburgh, 2017
New School 25th Anniversary Conference, 2017
Society for Economic Dynamics, Mexico City, 2018
RED Conference on Fragmented Financial Markets, 2018
Marrakesh Macro Conference, 2018
Seminari su invito tenuti presso altre Università, Centri di Ricerca, Aziende, etc.
Roma Tor Vergata (2016)
University of Madison Wisconsin (2016)
Carnegie Mellon (2016)
Federal Reserve Bank of Philadelphia (2016)
University of Surrey (2016)
Riiksbank, Stockholm (2016)
Toulouse University (2016)
Bocconi University (2016)
EPFL, Finance, Lausanne (2016)
UCLA (2016)
Berlin, Humboldt Univ. (2016)
Birmingham Univ. (2016)
Collegio Carlo Alberto, Turin (2016)
University of Essex (2017)
Universidad Carlos III (2017)
University of Warwick (2017)
University of Warwick (2018)
University of Wisconsin at Madison (2018)
University of Cambridge (2018)
University of Frankfurt (2018)
Altre attività scientifiche
partecipazione commissione Borse di studio Stringher, Banca d'Italia, 2017, 2018
Altre attività didattiche
Docente corsi (Ca' Foscari, A.A. 2018/19):
Economia Politica II (Dl-Pat) e (Pat-Z), Economia Aziendale
Advanced Microeconomics
Incarichi accademici e attività organizzative
fuori ruolo presso European University Institute, Firenze, fino al 31.08.2018
Attività e incarichi esterni
Professor of Economics, University of Essex, UK