MIO Chiara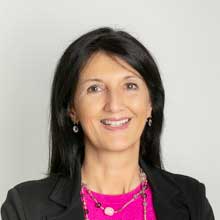 Dati relazione
| | |
| --- | --- |
| Periodo di riferimento | 01/05/2017 - 30/04/2020 |
| Afferenza | Dipartimento di Management |
| Ruolo | Professori ordinari |
Attività didattica
| A.A. | Insegnamento | Codice | Voto (max 4) | Voto medio area (max 4) |
| --- | --- | --- | --- | --- |
| 2016/2017 | CORPORATE REPORTING | EM4041 | 2.9 | 3.1 |
| 2016/2017 | MANAGEMENT CONTROL IN INTERNATIONAL FIRMS | EM6060 | 2.7 | 3.1 |
| 2016/2017 | PIANIFICAZIONE STRATEGICA E MANAGEMENT DELLA SOSTENIBILITÀ | EM6037 | 2.5 | 3.1 |
| 2017/2018 | ANALISI E CONTABILITA' DEI COSTI | ET0003 | 2.4 | 3.1 |
| 2017/2018 | CORPORATE REPORTING | EM4041 | 3.6 | 3.1 |
| 2017/2018 | PIANIFICAZIONE STRATEGICA E MANAGEMENT DELLA SOSTENIBILITÀ | EM6037 | 3 | 3.1 |
| 2018/2019 | CORPORATE REPORTING | EM4041 | 3.7 | 3.1 |
| 2018/2019 | PIANIFICAZIONE STRATEGICA E MANAGEMENT DELLA SOSTENIBILITÀ | EM6037 | 2.7 | 3.1 |
Tesi
| Anno solare | Tipologia | Tesi Relatore | Tesi Correlatore |
| --- | --- | --- | --- |
| 2017 | Corso di laurea magistrale | 8 | 5 |
| 2018 | Corso di laurea | 3 | |
| 2018 | Corso di laurea magistrale | 7 | 7 |
| 2019 | Corso di laurea | 1 | |
| 2019 | Corso di laurea magistrale | 20 | 9 |
Ricerche sviluppate e in corso
Accounting and Law
Il controllo di gestione della funzione vendire
Il controllo di gestione delle professional firms
Il report integrato e la materialità
Integrated reporting
Kpis di sostenibilità nelle imprese
La qualità della comunicazione di sostenibilità
La rendicontazione di sostenibilità degli Atenei
Oltre il modello economico-finanziario: nuove frontiere nella misurazione della performance
Sustainability indicators for university ranking
Pubblicazioni realizzate nel triennio
Mio C.; Soerger Zaro E.; Fasan M. (2020), Are loyalty shares an effective antidote against short-termism? Empirical evidence from Italy in BUSINESS STRATEGY AND THE ENVIRONMENT, vol. 29, pp. 1785-1796 (ISSN 0964-4733) (Articolo su rivista)
Chiara Mio, Antonio Costantini, Silvia Panfilo, Sonia Baggio (2020), CSR and management control integration. Evidence from an employee welfare plan implementation in MANAGEMENT CONTROL, vol. 1/2020, pp. 151-176 (ISSN 2239-0391) (Articolo su rivista)
chiara mio (2020), Integrated reporting: the state of the art of Corporate Reporting in REVISTA CONTABILIDADE & FINANÇAS, vol. 31, pp. 207-211 (ISSN 1808-057X) (Articolo su rivista)
marco fasan, chiara mio, eduardo flores (2020), Integrated Reporting and earnings calls: Virtuous circle or benchmarking effect? Preliminary insights , The Routledge Handbook of Integrated Reporting, Routledge (ISBN 9780429279621) (Articolo su libro)
Eleonora Masiero, Carlo Bagnoli, Chiara Mio, Maurizio Massaro (2020), Integrated reporting and connectivity: exploring connectiveness , The Routledge Handbook of Integrated Reporting, Routledge (ISBN 9780367233853) (Articolo su libro)
Silvia Panfilo; Chiara Mio (2019), DISCUSSION OF The Consequences of Providing Lower-Quality Audits at the Engagement Partner Level in JOURNAL OF INTERNATIONAL ACCOUNTING RESEARCH, vol. 18, pp. 83-85 (ISSN 1542-6297) (Articolo su rivista)
Mio C.; Fasan M.; Costantini A. (2019), Materiality in integrated and sustainability reporting: A paradigm shift? in BUSINESS STRATEGY AND THE ENVIRONMENT, vol. N/D, pp. 1-15 (ISSN 0964-4733) (Articolo su rivista)
UGO SOSTERO, SALVATORE RUSSO, MORENO MANCIN, CHIARA SACCON, CHIARA MIO (2019), I modelli contabili e di rendicontazione , Economia aziendale tra tradizione e innovazione, Milano, Giuffrè Francis Lefefebvre, pp. 471-544 (ISBN 9788828810636) (Articolo su libro)
Chiara Mio, Marisa Agostini, Silvia Panfilo (2019), Risk Appetite in Banks' Reports in Culasso Francesca, Pizzo Michele, Identità, innovazione e impatto dell'aziendalismo italiano. Dentro l'economia digitale, Università di Torino - Dipartimento di Management, pp. 564-593, Convegno: XXXIX Convegno nazionale Accademia Italiana di Economia Aziendale - AIDEA, 12 e 13 settembre 2019 (ISBN 9788875901387) (Articolo in Atti di convegno)
Chiara Mio; Cesare Granati (2018), La rendicontazione sociale negli atenei italiani in IMPRESA PROGETTO, vol. 1 (ISSN 1824-3576) (Articolo su rivista)
Massimo Sargiacomo, Stefano Coronella, Chiara Mio, Ugo Sostero, Roberto Di Pietra (2018), Accounting Culture in Venice Through the Lenses of the Centuries: An Introductory View , The origins of accounting culture: the Venetian connection in ROUTLEDGE NEW WORKS IN ACCOUNTING HISTORY, Routledge, pp. 1-17 (ISBN 9781138103610) (ISSN 2155-4676) (Articolo su libro)
chiara mio; marco fasan (2018), Firm, Industry and Institutional Dimensions of the Glassmaking Industry in Venice: The Case of Barovier & Toso , The Origins of Accounting Culture: The Venetian Connection, Routledge (ISBN 978-1138103610) (Articolo su libro)
Mio, Chiara; Fasan, Marco; Lusiani, Maria (2018), Fondamenti di programmazione e controllo negli insegnamenti della scuola cafoscarina in Mio, Chiara, Le discipline economiche e aziendali nei 150 anni di storia di Ca' Foscari, Edizioni Ca' Foscari - Digital Publishing, vol. 6 (ISBN 978-88-6969-259-8; 978-88-6969-255-0) (Articolo su libro)
(a cura di) Monica Billio; Stefano Coronella; Chiara Mio; Ugo Sostero (2018), Le discipline economiche e aziendali nei 150 anni di storia di Ca' Foscari , Venezia, Edizioni Ca' Foscari - Digital Publishing, pp. 1-312 (ISBN 978-88-6969-259-8; 978-88-6969-255-0) (Curatela)
(a cura di) Massimo Sargiacomo, Stefano Coronella, Chiara Mio, Ugo Sostero, Roberto Di Pietra (2018), The origins of accounting culture: the Venetian connection in Massimo Sargiacomo, Stefano Coronella, Chiara Mio, Ugo Sostero, Roberto Di Pietra in ROUTLEDGE NEW WORKS IN ACCOUNTING HISTORY, Routledge, pp. 1-392 (ISBN 9781138103610) (ISSN 2155-4676) (Curatela)
Fasan, Marco; Mio, Chiara (2017), Fostering Stakeholder Engagement: The Role of Materiality Disclosure in Integrated Reporting in BUSINESS STRATEGY AND THE ENVIRONMENT, vol. 26, pp. 288-305 (ISSN 0964-4733) (Articolo su rivista)
Venturelli, Andrea*; Caputo, Fabio; Leopizzi, Rossella; Mastroleo, Giovanni; Mio, Chiara (2017), How can CSR identity be evaluated? A pilot study using a Fuzzy Expert System in JOURNAL OF CLEANER PRODUCTION, vol. 141, pp. 1000-1010 (ISSN 0959-6526) (Articolo su rivista)
Laura, Corazza; Simone Domenico, Scagnelli; Chiara, Mio (2017), Simulacra and Sustainability Disclosure: Analysis of the Interpretative Models of Creating Shared Value in CORPORATE SOCIAL-RESPONSIBILITY AND ENVIRONMENTAL MANAGEMENT, vol. on line (ISSN 1535-3966) (Articolo su rivista)
Rossella Leopizzi; Fabio Caputo; Stefano Coronella; Chiara Mio; Andrea Venturelli (2017), LA CORPORATE SOCIAL RESPONSIBILITY NELLA DOTTRINA AZIENDALE ITALIANA DAL SECONDO DOPOGUERRA AGLI ANNI '70 , Sviluppo, Sostenibilità e competitività delle aziende. Il contributo degli Economisti aziendali, Il Mulino (Articolo su libro)
Antonella, Basso; Marta, Cardin; Achille, Giacometti; Chiara, Mio (2017), Sustainability indicators for university ranking , Working paper Department of Economics in WORKING PAPER-DEPARTMENT OF ECONOMICS, CÀ FOSCARI. UNIVERSITY OF VENICE, Università Ca'Foscari Venezia, vol. 18/WP/2017 (ISSN :1827-3580 ), pp. 1-27 (ISSN 1827-3580) (Articolo su libro)
Partecipazione a comitati editoriali di riviste/collane scientifiche
reviewer della rivista Rirea- Rivista italiana di Ragioneria e di Economia Aziendale
componente editorial Board "Corporate Social Responsibility and Environmental Management"
reviewer della rivista Cultura e contabilità aziendale
reviewer della rivista Social and Environmental Accountability Journal
reviewer del Journal Local Environment
Descrizione dell'attività di ricerca svolta nel triennio e gli obiettivi futuri
1. Integrated reporting e sfide per l'accounting
2. La dottrina italiana e i concetti della csr
3. Sostenibilità e innovazione: quale relazione
4. Materiality e integrated reporting
5. Caratteristiche del Ceo e profilo di sostenibilità dell'azienda
Si intende verificare se il profilo del Ceo e il suo apporto individuale determinano una specifica policy o strategia di sostenibilità; sono indagate le caratteristiche individuali (età, sesso, nazionalità, back ground), quelle relative al percorso professionale (tenure) e la struttura di governance dell'azienda (ampiezza della delega a lui assegnata, ad esempio e kpis di sostenibilità nell'mbo dei primi livelli).
6. Social innovation. Il progetto di ricerca intende contribuire alla letteratura riguardante l'Innovazione Sociale nell'ambito degli studi di management e, più nello specifico, di accounting. Esiste una vasta letteratura che, soprattutto negli anni più recenti, ha analizzato da diverse prospettive il tema dell'Innovazione Sociale. Tuttavia, rimangono delle tematiche di primissima rilevanza, soprattutto nel contesto degli studi di accounting, che debbono ancora essere indagate. In particolare, sono individuati due filoni di ricerca, come meglio illustrato nel seguito. Il primo riguarda le caratteristiche, in termini di sistemi di corporate governance e di reporting, delle aziende beneficiarie del crowdfunding.
Il secondo invece riguarda le B-corporation in ambito europeo. Nel dettaglio, si intendono studiare le caratteristiche delle B-corp europee e i relativi sistemi di stakeholder engagement e di performance measurement.
Relazioni invitate presso convegni o workshops
4 febbraio 2017, L'arte della sostenibilità, Fondazione Portogruaro Campus
02 marzo 2017, Brexit. Aspetti giuridici ed Economici, Pordenone
06 marzo 2017, "Higher Education-Industry Interactions in Europe: a claim for social responsibility" XI International Technology, Education and Development Conference, (6-8 March 2017) Valencia , Spain
03 Aprile 2017, Integrated Reporting: A new Accounting Disclosure, Venice
07 Aprile, "Women on Italian Corporate Boards: four years after the introduction of "quote rosa". Academic, Professional and Instituional perspectives", Dipartimento di Economia e Management, Università di Pisa
09 maggio 2017, Università di Udine, La rendicontazione sociale negli Atenei, Udine, GBS
12 maggio 2017, La rendicontazione sociale degli Atenei, Napoli, GBS
15 maggio 2017, Dalla CSR alla Corporate Cultural Responsibility: come valorizzare gli interventi delle imprese in cultura, Civita, Roma
17 maggio 2017, Società Benefit e B Corp: la responsabilità sociale in pratica, Proetica, Treviso
21 giugno 2017, Milano, Integrated Governance, Integrated Governance Conference,
23 giugno 2017, "Università: quali performance, come misurarle, come monitorarle, come rendicontarle", Novara (rivista: Impresa Progetto)
30 settembre 2017, ShapeEurope 2017, Sustainability: ideas into action, Keynote speaker
03 e 04 ottobre 2017 Salone CSR Innovazione sociale, Milano "Comunicazione e trasparenza: cosa cambia con la nuova Direttiva"
05 e 06 ottobre 2017, Reggio Emilia, Convegno nazionale Unione giovani dottori commercialisti, "Dottori Commercialisti e imprese uniti nella pianificazione e controllo della gestione aziendale"
25 gennaio 2018, Venezia, "Il vantaggio di essere socialmente responsabili: imprese del veneziano", intervento "La RSI per la creazione di valore nel lungo termine", Confindustria Venezia,
2 febbraio 2018, Università del Salento, Lecce, "Tendenze attuali e prospettive future della rendicontazione sociale negli atenei italiani" titolo dell'intervento: "La rendicontazione sociale degli atenei. Valori, modelli e misurazioni"
5 aprile 2018, "2017 Giovani protagonisti per la sostenibilità sociale dell'economia", intervento "Aspetti e percorsi di economia sostenibile", Pordenone
11 aprile 2018, Convegno Abi, Il retail banking fra relazione, innovazione e sostenibilità, Chair della sessione Plenaria e relatore "Obiettivi di sviluppo sostenibile e operatività: quali opportunità per il mondo bancario nella relazione con il cliente?", titolo dell'intervento: "Long Term Value Creation", Milano
23 aprile 2018, Convegno Associazione dottori commercialisti Treviso, "La tassazione delle società della provincia di Treviso nell'esercizio 2016", Treviso
07 maggio 2018, Convegno "Obiettivo Finanza" – Banche e finanza al servizio di nuovi modelli di sviluppo economico ed industriali: opportunità e criticità", Pordenone
10-11Maggio 2018, Lisbona, lecture on Integrated Reporting, ISCTE
24 maggio 2018 Venezia, L'utopia sostenibile, dialogo con Enrico Giovannini, Carlo Carraro, Chiara Mio, moderato da Laura Bettini, università Ca' Foscari.
04 giugno 2018, Venezia "The Origins of Accounting Culture: the Venice Connection", aula Baratto, Ca' Foscari.
19 giugno 2018, Milano, Integrated Governance Conference
29 giugno 2018, Convegno Fallimenti e Società, "L'adeguatezza dei sistemi organizzativi delle PMI nel rapporto tra banca e impresa", relazione dal titolo "I sistemi organizzativi delle PMI e merito creditizio: punto di vista ed aspettative del banchiere", Padova
26 settembre 2018, "Il commercialista di domani. Dibattito intorno al futuro della professione", Reggio Emilia, Ordine Dottori Commercialisti Esperti Contabili di Reggio Emilia.
29 ottobre 2018, "Oltre il modello economico-finanziario. Le politiche di sostenibilità a livello nazionale e sovranazionale", Pordenone, Università di Udine,
31 ottobre 2018, "Le discipline economiche e aziendali a Ca' Foscari: il futuro costruito su un grande passato", relazione introduttiva, Ca' Foscari, Venezia
27 aprile 2019, Muggia, Life in plastic is not fantastica, Global Shapers Italia
12 maggio 2019, Pordenone, "Economia e impresa nel territorio. Opportunità e prospettive", convengo regionale Maestri del lavoro
13 maggio 2019, Sacile, Ripensare gli stili di vita in una società in trasformazione, Pastorale Sociale di Vittorio Veneto
21 maggio 2019, Roma, Festival Sviluppo Sostenibile, La finanza e i sistemi finanziari per lo sviluppo sostenibile
11 giugno 2019, San Paolo del Brasile, ISCN,
27 settembre 2019, Reggio Emilia, Convegno "Il commercialista di domani. Il futuro della Professione"
01 ottobre 2019 Salone CSR Innovazione Sociale, Milano, "L'importante è rendicontare"
03 ottobre 2019 Seminario Consob sull'Integrated Reporting, sessione formativa a porte chiuse
10 novembre 2019, Festival Economia del Come, dialogo con Enrico Giovannini, "Sviluppo sostenibile: a che punto è l'Italia"
19 novembre 2019, Stakeholder Forum Poste Italiane, Keynote speech
26 novembre 2919, Convegno Ordine dottori commercialisti esperti contabili di Pordenone, "Le imprese più dinamiche"
7 dicembre 2019, KPMG, Ambiente, Sostenibilità e servizi alle imprese. Quale direzione? titolo intervento "Sostenibilità: obbligo oppure opportunità" Canazei
Incarichi accademici e attività organizzative
Componente di nomina universitaria del CdA dello Spin off Anteo srl 2017 in corso
Componente di nomina universitaria del CdA Ciset (Centro studi economia del turismo) Ca' Foscari. 2017 - in corso
Componente di Collegi didattici, Comitati e Commissioni di Dipartimento, Commissioni di Ateneo
Presidente corso di laurea magistrale EGA Economia e gestione delle aziende 2017-in corso
Direttore Master Economia e gestione del turismo 2017 - in corso
Direttore Master Mumiss management innovazione sociale strategica 2017 - in corso
Component collegio didattico PHD Science and Management Climate Change
Attività e incarichi esterni
Ricerca finanziata:
Responsabilmente – Regione Veneto 2017-2019
Dal 2019 Componente Comitato scientifico Assobenefit
presidente GBS Gruppo bilancio sociale
Dal 2015 Chair dell'ESG Reporting Task Force, Accountancy Europe, Bruxelles
Componente del comitato scientifco Scuola Alta Formazione Conferenza Triveneto dottori commercialisti dal 2015
Componente Comitato Scientifico di Symbola
Componente Comitato Scientifico Impronta Etica dal 2017.
Altre informazioni
Socio Aidea – Accademia italiana di economia aziendale
Socio Sisr – Società Italiana Storia Ragioneria
Socio AAA American Accounting Association
Socio SIDREA Società Italiana di Ragioneria e di Economia Aziendale