INTERDONATO Maurizio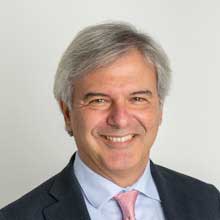 Venezia - San Giobbe - Dipartimento di Management - studio n. 002, piano terra ala, C2
Durante il I semestre dell'a.a. 2020/2021 il ricevimento si terrà di norma in modalità telematica il mercoledì alle 15:30.
Si veda la scheda Avvisi del docente dove ci sono tutte le indicazioni
Venice – San Giobbe – Department of Management – C2 building – ground floor – room 002
During the first semester of the academic year 2020/2021, office hours are offered online on Wednesadys at 3:30 PM
For more details, see the "Avvisi docente" section of this page.
Richiesta Tesi
Per la proposta di Tesi si rimanda alla procedura on-line adottata dal Dipartimento di Management.