MASTANDREA Paolo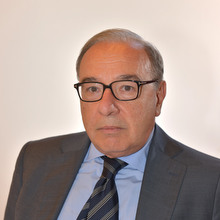 Dati relazione
| | |
| --- | --- |
| Periodo di riferimento | 09/01/2016 - 08/01/2019 |
| Afferenza | Dipartimento di Studi Umanistici |
| Ruolo | Professori ordinari |
Attività didattica
| A.A. | Insegnamento | Codice | Voto (max 4) | Voto medio area (max 4) |
| --- | --- | --- | --- | --- |
| 2015/2016 | FILOLOGIA LATINA SP. | FM0087 | 3.3 | 3.3 |
| 2015/2016 | INFORMATICA PER LO STUDIO DEL LATINO | FM0304 | 2.8 | 3.3 |
| 2015/2016 | LETTERATURA LATINA | FT0438 | 3.3 | 3.3 |
| 2015/2016 | LINGUA E LETTERATURA LATINA | FT0435 | 3 | 3.3 |
| 2016/2017 | FILOLOGIA LATINA SP. | FM0087 | 2.8 | 3.3 |
| 2016/2017 | INFORMATICA PER LO STUDIO DEL LATINO | FM0304 | 3 | 3.3 |
| 2016/2017 | LETTERATURA LATINA | FT0438 | 3.2 | 3.3 |
| 2016/2017 | LINGUA E LETTERATURA LATINA | FT0435 | 3.1 | 3.3 |
| 2017/2018 | FILOLOGIA LATINA SP. | FM0087 | 3.5 | 3.3 |
| 2017/2018 | INFORMATICA PER LO STUDIO DEL LATINO | FM0304 | 3.1 | 3.3 |
| 2017/2018 | LETTERATURA LATINA 2: IMPERIALE E TARDOANTICA | FT0485 | 3.6 | 3.3 |
| 2017/2018 | LINGUA E LETTERATURA LATINA | FT0435 | 3 | 3.3 |
Tesi
| Anno solare | Tipologia | Tesi Relatore | Tesi Correlatore |
| --- | --- | --- | --- |
| 2016 | Corso di laurea | 1 | |
| 2016 | Corso di laurea magistrale | | 3 |
| 2017 | Corso di laurea | 1 | |
| 2017 | Corso di laurea magistrale | 1 | |
| 2018 | Corso di laurea | 1 | |
| 2018 | Corso di laurea magistrale | 1 | 3 |
Ricerche sviluppate e in corso
Historia Ennii
Poesia latina epigrafica
Storia e 'mitistoria' nella tarda antichità
Tradizione indiretta dei testi latini classici
poesia latina di Dante
Pubblicazioni realizzate nel triennio
mastandrea (2018), Divine Wind. Literary and historical echoes in the work of Antonius Rosaneus in COLLOQUIA MARULIANA, vol. 27, pp. 113-121 (ISSN 1332-3431) (Articolo su rivista)
mastandrea (2018), L'orizzonte delle Digital Humanities in UMANISTICA DIGITALE, vol. 2-1 (ISSN 2532-8816) (Articolo su rivista)
Mastandrea (2018), Recens. a M. Onorato, Il castone e la gemma. Sulla tecnica poetica di Sidonio Apollinare in THE CLASSICAL REVIEW, vol. 68, pp. 214-217 (ISSN 0009-840X) (Recensione in rivista)
Mastandrea, Paolo; Pedrocco, Sebastiano (2017), I dogi nei ritratti parlanti di Palazzo Ducale a Venezia , Sommacampagna, Cierre edizioni (ISBN 978-88-8314-902-3) (Monografia o trattato scientifico)
MASTANDREA (2017), Caesareana tempora e 'Historia Augusta' (Vita Aureliani 6, 4). Su certe periodizzazioni della storia romana proposte dagli scrittori tardoantichi , Il calamo della memoria VII, Trieste, EUT, pp. 205-227 (Articolo su libro)
Mastandrea, Paolo (2017), Leggere gli Annales di Ennio a Costantinopoli , l ruolo della Scuola nella tradizione dei classici latini. Tra Fortleben ed esegesi, Il Castello, pp. 29-62 (ISBN 978-88-6572-161-2) (Articolo su libro)
MASTANDREA (2017), Sui principî della poesia, la ricerca intertestuale con strumenti elettronici , Filologia digitale: problemi e prospettive., Roma, Bardi, vol. 135, pp. 73-111, Convegno: Filologia digitale: problemi e prospettive. (Articolo in Atti di convegno)
Mastandrea, Paolo (2016), Cronaca. Giornata di studio "L'idea repubblicana nell'età imperiale" (Venezia, 26 maggio 2016). in BOLLETTINO DI STUDI LATINI, vol. 46, pp. 794-796 (ISSN 0006-6583) (Abstract in Rivista)
MASTANDREA, Paolo (2016), Introduzione , Musa medievale.
 Saggi su temi della poesia di Venanzio Fortunato, Roma, Viella, pp. 9-12 (ISBN 9788867286621) (Prefazione/Postfazione)
Mastandrea, Paolo (2016), Il filosofo, il poeta e il filosofo-poeta nel primo libro di Lucrezio , Incontri di filologia classica 14 (2014-2015), Università degli Studi di Trieste, pp. 23-30, Convegno: Incontri di filologia classica 14 (2014-2015) (Articolo in Atti di convegno)
Partecipazione come referee di progetti di ricerca nazionali ed internazionali
MIUR, Unipd, Unical
Partecipazione a comitati editoriali di riviste/collane scientifiche
condirezione di LEXIS. Poetica, retorica e comunicazione nella tradizione classica, Hakkert Publ., Amsterdam;
comitato scientifico di PROMETHEUS. Rivista di studi classici, Firenze University Press;
commissione scientifica di NUOVA EDIZIONE COMMENTATA DELLE OPERE DI DANTE, Roma, Centro Pio Rajna.
Descrizione dell'attività di ricerca svolta nel triennio e gli obiettivi futuri
Ho dedicato impegno ed energie all'aggiornamento e potenziamento di diversi strumenti digitali di ricerca intertestuale. Nell'ambito del progetto congiunto Ca' Foscari – SUNY Buffalo 'Tesserae Musivae'. A Common Infrastructure for Digital Approaches to Classical Intertextuality (FMSH, Paris, 2016-2018) si è lavorato alla creazione di un comune motore di ricerca verbale. Collaboro coi colleghi delle università di Paris Sorbonne, Strasbourg e Besançon all'edizione critica, redazione degli apparati e commento di volumi della Collection Budé (Histoire Auguste, Macrobe Saturnales).
Altri prodotti scientifici
presidente della commissione giudicatrice del Certamen Senecanum (liceo Brocchi, Bassano del Grappa); presidente della commissione del Certamen Lucretianum (Liceo Leopardi, Pordenone);
presidente in diverse commissioni di concorso, presso università italiane e CNR.
Menzioni e premi ricevuti
nomina a socio effettivo dell'Istituto Veneto, 13 giugno 2018
Relazioni invitate presso convegni o workshops
relazione su invito al 62nd Meeting of the Renaissance Society of America, Boston, 31 marzo-3 aprile 2016
relazione su invito alla Giornata di studio in onore di Romeo Schievenin, Padova, 22 giugno 2016
relazione su invito al VII convegno "Il calamo della memoria", Trieste, 29/9 – 1/10/2016
relazione su invito al convegno "Strumenti antichi e moderni per lo studio della lingua Latina", Pisa, 5-6 ottobre 2016
rel. su invito al convegno "Il ruolo della Scuola nella tradizione dei classici", Foggia, 26-28.10.2016
rel. su invito al Colloquium Marulianum XXVI, Spalato, 21-22 aprile 2017
rel. su invito a Ovidiana, Napoli, 17-18 ottobre 2017
rel. su invito a Prospettive Sidoniane, Bari, 20 novembre 2017
rel. su invito al Historiae Augustae Colloquium Turicense, Zurigo, 10-12 maggio 2018
rel. su invito al Colloquium Propertianum, Assisi, 25-27 maggio 2018
rel. su invito a International Dissemination Workshop in the field of the digital humanities, Paris, 4-5 ottobre 2018
rel. su invito a Mare Internum Culture – Humanistic Ideas, Relationships and Parallels in the Early Modern Age, Pola, 12-14 ottobre 2018
rel. su invito al VIII convegno "Il calamo della memoria", Venezia, 24-26 ottobre 2018
rel. su invito a "Le parole dell'intertestualità", Milano, 22-23 novembre 2018
Seminari su invito tenuti presso altre Università, Centri di Ricerca, Aziende, etc.
Università della Calabria, Cosenza, 3 maggio 2017
Università di Salerno, 4 maggio 2017
ecc.
Altre attività scientifiche
Comitato scientifico e peer-review, V Convegno annuale AIUCD, Venezia, 7-9 settembre 2016
Presidenza Convegno PRIN, Roma, Tor Vergata, 21-23 gennaio 2016
Convegno Testi latini e strumenti digitali, 23 maggio 2017
Convegno L'idea repubblicana in età imperiale, 24 maggio 2017
Convegno Lo studio del greco nell'Europa del XV secolo, 26 maggio 2017
conferenza La Didone di Virgilio, la Didone degli Altri, convegno Giochi Virgiliani, Treviso, 18 gennaio 2018
ecc.
Incarichi accademici e attività organizzative
Direttore del Master DH (dal 2017 ad oggi)