RIGONI Ugo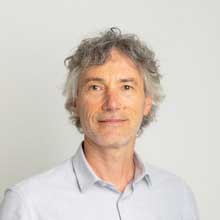 Dati relazione
| | |
| --- | --- |
| Periodo di riferimento | 20/05/2015 - 19/05/2018 |
| Afferenza | Dipartimento di Management |
| Ruolo | Professori ordinari |
Attività didattica
| A.A. | Insegnamento | Codice | Voto (max 4) | Voto medio area (max 4) |
| --- | --- | --- | --- | --- |
| 2014/2015 | CORPORATE FINANCE AND FINANCIAL INSTITUTIONS | ET2004 | 3 | 3 |
| 2014/2015 | Corporate Finance | PHD010 | | |
| 2014/2015 | ECONOMIA E TECNICA DEI MERCATI FINANZIARI | EM5003 | 3.2 | 3 |
| 2015/2016 | CORPORATE FINANCE AND FINANCIAL INSTITUTIONS | ET2004 | 2.9 | 3.1 |
| 2015/2016 | ECONOMIA E TECNICA DEI MERCATI FINANZIARI | EM5003 | 3.5 | 3.1 |
| 2015/2016 | FINANCIAL MANAGEMENT | PHD047 | | |
| 2016/2017 | ECONOMIA E TECNICA DEI MERCATI FINANZIARI | EM5003 | 3.5 | 3.1 |
| 2016/2017 | FINANCIAL INSTITUTIONS AND CORPORATE FINANCE | ET0082 | 3 | 3.1 |
| 2016/2017 | FINANCIAL INSTITUTIONS AND CORPORATE FINANCE - 1 | ETI005 | | |
| 2016/2017 | FINANCIAL MANAGEMENT | PHD047 | | |
Tesi
| Anno solare | Tipologia | Tesi Relatore | Tesi Correlatore |
| --- | --- | --- | --- |
| 2015 | Corso di laurea | 7 | |
| 2015 | Corso di laurea magistrale | 4 | 12 |
| 2016 | Corso di dottorato | 1 | |
| 2016 | Corso di laurea | 9 | |
| 2016 | Corso di laurea magistrale | 13 | 9 |
| 2017 | Corso di laurea | 4 | |
| 2017 | Corso di laurea magistrale | 8 | 9 |
Ricerche sviluppate e in corso
Analysts' Reports Disclosure and Market Reaction
Corporate governance and sustainability performance
Draw bias among bettors in soccer betting
Finanza comportamentale
Investment choices of individual investors
Investor Profile and Asset Allocation Advice
La raccolta obbligazionaria delle banche
Oltre le previsioni degli analisti degli analisti finanziari
Proximity to hubs of expertise in financial analysts' forecast accuracy
Risk taking, diversification behavior and financial literacy of individual investors
Tell me more. Analysts' Recommendations and the Market Impact of the Valuation Methods
The financial analysts' accuracy: do the evaluation methods matter?
The market impact of rivalry between soccer teams
Trust and Financial Advisory
Pubblicazioni realizzate nel triennio
Hussain, Nazim; Rigoni, Ugo; Orij, René P. (2018), Corporate Governance and Sustainability Performance: Analysis of Triple Bottom Line Performance in JOURNAL OF BUSINESS ETHICS, vol. 149, pp. 411-432 (ISSN 0167-4544) (Articolo su rivista)
Cruciani, Caterina; Gardenal, Gloria; Rigoni, Ugo (2018), Dinamiche di fiducia nella consulenza finanziaria: un'analisi empirica in BANCARIA, vol. 1 (ISSN 0005-4623) (Articolo su rivista)
Hussain, N.; Rigoni, U.; Cavezzali, E. (2018), Does it pay to be sustainable? Looking inside the black box of the relationship between sustainability performance and financial performance in CORPORATE SOCIAL-RESPONSIBILITY AND ENVIRONMENTAL MANAGEMENT, vol. 25, pp. 1198-1211 (ISSN 1535-3966) (Articolo su rivista)
Rigoni, Ugo (2018), I servizi d'investimento , L'attività delle banche: operazioni e servizi, Torino, G. Giappichelli, pp. 145-165 (ISBN 9788892113145) (Articolo su libro)
Cruciani, Caterina; Gardenal, Gloria; Rigoni, Ugo (2018), Trust the change? Trust and the impact of policy making: the case of the introduction of the MiFID II Directive in the financial advisory industry in Riccardo Viale, Shabnav Mousavi, Barbara Alemanni, Umberto Filotto, The behavioural finance revolution: A new approach to financial policies and regulation, Edward Elgar Publishing (ISBN 978 1 78897 305 2) (Articolo su libro)
Cruciani, Caterina; Gardenal, Gloria; Rigoni, Ugo (2018), Why do you trust me? A structural equation model of trustworthiness in financial advisory in Caterina Cruciani; Gloria Gardenal; Ugo Rigoni, Working Paper Series in Working Paper Series, Università Ca' Foscari Venezia - Department of Management, vol. 8, pp. 1-32 (ISSN 2239-2734) (Articolo su libro)
Caterina, Cruciani; Ugo, Rigoni (2017), Trust and financial literacy. Substitutes or complements? in QUADERNI DI FINANZA, vol. 84, pp. 139-143 (ISSN 1121-3795) (Articolo su rivista)
E. Demir;U. Rigoni (2017), You Lose, I Feel Better: Rivalry Between Soccer Teams and the Impact of Schadenfreude on Stock Market in JOURNAL OF SPORTS ECONOMICS, vol. 18, pp. 58-76 (ISSN 1527-0025) (Articolo su rivista)
Gardenal, Gloria; Rigoni, Ugo (2016), Finanza Comportamentale e gestione del risparmio , Torino, G. Giappichelli, pp. 1-255 (ISBN 9788892103351) (Monografia o trattato scientifico)
Elisa, Cavezzali; Nazim, Hussain; Ugo, Rigoni (2016), The Integrated Report and the conference calls content , Integrated Reporting: a New Accounting Disclosure, Palgrave MacMillan (ISBN 978-1-137-55148-1) (Articolo su libro)
Simion, Giorgia; Rigoni, Ugo; Cavezzali, Elisa; Veller, Andrea (2016), Basel liquidity regulation and credit risk market perception: evidence from large European banks , World Finance Conference E-Proceedings, World Finance Conference E-Proceedings, pp. 163, Convegno: World Finance Conference, July 29-31, 2016 (ISBN 978-989-98816-4-8) (Abstract in Atti di convegno)
Cavezzali Elisa; Gardenal Gloria; Rigoni Ugo (2015), Risk Taking Behaviour and Diversification Strategies: Do Financial Literacy and Financial Education Play a Role? in JOURNAL OF FINANCIAL MANAGEMENT, MARKETS AND INSTITUTIONS, vol. 3, pp. 121-156 (ISSN 2282-717X) (Articolo su rivista)
Rigoni, Ugo (2015), I SERVIZI D'INVESTIMENTO in Autori Vari, Le operazioni e i servizi bancari, Torino, G. Gippichelli Editore, pp. 303-334 (ISBN 9788834858929) (Articolo su libro)
Rigoni, Ugo (2015), Le garanzie in Autori Vari, Le operazioni e i servizi bancari, Torino, G. Gippichelli Editore, pp. 137-150 (ISBN 9788834858929) (Articolo su libro)
Partecipazione a comitati editoriali di riviste/collane scientifiche
Journal Of Behavioral Finance and Economics
Journal of Heterodox Economics
Descrizione dell'attività di ricerca svolta nel triennio e gli obiettivi futuri
FINANZA COMPORTAMENTALE
La finanza comportamentale si è sviluppata applicando i risultati della psicologia cognitiva al tema delle decisioni e scelte in ambito economico e finanziario. L'area di ricerca che si sta sviluppando riguarda in particolare l'applicazione dell'apparato teorico e dei principali risultati empirici della finanza comportamentale al problema della gestione del risparmio degli investitori privati.
In particolare si sta analizzando quale ruolo può avere la consulenza finanziaria nel processo d'investimento per capire se essa in concreto aiuta gli investitori a prendere decisioni meno soggette a errori cognitivi o se, al contrario, sfrutta le debolezze cognitive degli investitori per proporre investimenti più a beneficio del consulente o del distributore invece che dell'investitore.
Un'altra area che si sta sviluppando riguarda il tema dell'educazione finanziaria e di come possa essere studiata e migliorata applicando il corpo teorico della finanza comportamentale.
FIDUCIA E CONSULENZA D'INVESTIMENTI
La fiducia è un elemento essenziale nelle relazioni di consulenza d'investimenti. è infatti essenziale capire se nella relazione prevale la fiducia come norma sociale o come il risultato di un scambio profittevole di prodotti / servizi.
La ricerca intende fare emergere il modo in cui come tali componenti della fiducia interagiscono nella relazione di consulenza e quali azioni possono essere messe in atto per consolidarle. La ricerca è sviluppata nell'ambito dei progetti del Center for Experimental Research in Management and Economics (CERME) e si avvale della partership con GAM Asset Management.
L'IMPATTO DELLA NORMATIVA SUL RISCHIO DI LIQUIDITÀ SULLA GESTIONE DELLE BANCHE
La normativa di Basilea III ha introdotto per la prima volta in maniera sistematica i requisiti di liquidità per le banche. La ricerca intende misurare l'impatto che la nuova normativa ha prodotto sulla percezione del rischio bancario da parte degli investitori. Si tratta di un aspetto rilevante perché se, da un lato, è evidente che la normativa impone dei vincoli che possono diminuire la profittabilità delle banche, dall'altro, è importante capire se ciò può trovare una compensazione, almeno parziale, in un minore premio per il rischio richiesto dai fornitori di capitale di credito e/o di rischio.
LA RACCOLTA OBBLIGAZIONARIA DELLE BANCHE ITALIANE
Il tema dell'emissione di obbligazioni bancarie rivolte alla clientela retail ha molteplici profili d'interesse. Negli ultimi anni le obbligazioni sono diventate una importante fonte di risorse per le banche, permettendo un approvvigionamento a media lunga scadenza a costi relativamente
contenuti. Inoltre, in seguito alla direttiva MIFID il quadro normativo è diventato più stringente e impone una maggiore attenzione nella definizione delle condizioni di emissione. La ricerca intende esaminare empiricamente le condizioni economiche (quali rendimento, commissioni esplicite e implice, durata) delle emissioni obbligazionarie per il mercato retail effettuate dalle
banche italiane.
CORPORATE GOVERNANCE E PERFORMANCE DI SOSTENIBILITA'
I numerosi scandali aziendali e finanziari dimostrano l'importanza di porre l'attenzione sugli obiettivi sociali dell'impresa oltre che sulla massimizzazione del profitto. È quindi importante capire l'impatto che i sistemi di governance hanno nel determinare la sostenibilità delle performance d'impresa lungo tre dimensioni principali: economica, sociale e ambientale.
La ricerca esamina il comportamento delle imprese incluse nell'indice FORTUNE100 valutandone la relativa performance di sostenibilità usando lo schema GRI3.
PERFOMANCE FINANZIARIA E PERFORMANCE DI SOSTENIBILITA'
La ricerca analizza diverse manifestazioni di sostenibilità finanziaria e la loro relazione con la performance finanziaria. La ricerca esamina il comportamento delle imprese incluse nell'indice FORTUNE100 analizzandone manualmente i report di sostenibilità.
Menzioni e premi ricevuti
2016 - Targa ADEIMF (Associazione dei Docenti di Economia degli Intermediari e dei Mercati Finanziari e Finanza d'Impresa) per il paper "Basel Liquidity Regulation and Credit Risk Market Perception: Evidence from Large European Banks", 1° Classificato, (coautori: Elisa Cavezzali, Giorgia Simion, Andrea Veller)
Relazioni invitate presso convegni o workshops
Relazioni
• [2017], (con K. Addo, E. Cavezzali, G. Gardenal), Internal Governance and Bank Performance Under the Capital Requirement Directive IV, European Financial Management Association Annual Conference (EFMA), Athens, (June).
• [2016], (con G. Simion, E. Cavezzali, A. Veller), Basel liquidity regulation and credit risk market perception: evidence from large European banks, European Financial Management Association Annual Conference (EFMA), Basel, (June).
• [2016], (con G. Simion, E. Cavezzali, A. Veller), Basel liquidity regulation and credit risk market perception: evidence from large European banks, Multinational Finance Society Annual Conference (MFS), Stockholm, Sweden, (June).
Relazioni invitate
• [2017], (con C. Cruciani, G. Gardenal), Trust Dynamics in Financial Advisory, Herbert Simon Society – Behavioral finance revolution and the financial regulations and policies, Roma, 6/12/2017.
Seminari su invito tenuti presso altre Università, Centri di Ricerca, Aziende, etc.
Università di Padova: Il welfare integrato nella l.r. Veneto n. 15/2017: prospettive di sviluppo della previdenza complementare in ambito regionale, 11/12/2017. Titolo della Relazione: Home bias negli investimenti pensionistici.
Redazione, in collaborazione con altri colleghi dell'Università Ca' Foscari della Ricerca promossa dalla Fondazione di Venezia: "Il futuro della finanza per le imprese del Nordest".
Altre attività scientifiche
Partecipazione al Comitato Scientifico della conferenza Consob-Esma-Bocconi "Securities markets: trends, risks and policies" negli anni 2016, 2017, 2018.
Referaggi per le seguenti riviste:
Eurasian Business Review; International Journal of Emerging Markets; Journal of Cleaner Production; Journal of Financial Management Markets Institutions.
Membro della commissione per l'esame finale del XXIX ciclo del Dottorato di Ricerca in Management e Innovazione presso l'Università Cattolica (2017).
Altre attività didattiche
Docenza nel Minor "Money Matters: Banche e Risparmio"
Incarichi accademici e attività organizzative
• Dean di Ca' Foscari Challenge School (per tutto il periodo considerato)
• Presidente della Commissione dei Calendari di Laurea (Campus Economico) (per tutto il periodo considerato)
Componente di Collegi didattici, Comitati e Commissioni di Dipartimento, Commissioni di Ateneo
• Membro del collegio didattico del corso di Dottorato di Ricerca in Management
• Membro del collegio del Corso di Laurea Magistrale in Economia e Finanza
Attività e incarichi esterni
Membro del Comitato Tecnico Scientifico del CUOA
Altre informazioni
Nel periodo coperto dalla Relazione triennale sono state supervisionate due tesi di dottorato che si sono concluse positivamente con l'attribuzione del titolo di Dottore di Ricerca ai candidati, rispettivamente Nazim Hussain nel 2016 e Giorgia Simion nel 2018.