MOLINARI Maria Cristina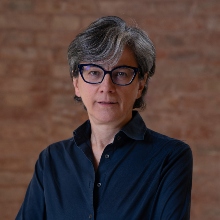 Il ricevimento si tiene presso lo studio 122 plesso A Dipartimento di Economia.
I potenziali laureandi sono pregati di leggere le informazioni alla pagina https://mizar.unive.it/mcmolinari.laureandi/
---
In applicazione delle misure di prevenzione a seguito dell'emergenza epidemiologica da COVID-19 disposte dal Governo, il ricevimento si terrà in modalità telematica tramite Google Hangouts Meet. Gli studenti sono invitati a consultare la sezione "Avvisi".
As required by the current measures put in place by the Italian government due to the COVID-19 outbreak, office hours will be held remotely via Google Hangouts Meet. Students are advised to consult Professor Molinari's "Notices".