SPERTI Luigi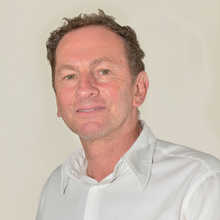 Dati relazione
| | |
| --- | --- |
| Periodo di riferimento | 17/03/2015 - 16/03/2018 |
| Afferenza | Dipartimento di Studi Umanistici |
| Ruolo | Professori ordinari |
Attività didattica
| A.A. | Insegnamento | Codice | Voto (max 4) | Voto medio area (max 4) |
| --- | --- | --- | --- | --- |
| 2014/2015 | ARCHEOLOGIA E STORIA DELL'ARTE GRECA | FT0014 | 3.4 | 3.3 |
| 2014/2015 | ARCHEOLOGIA E STORIA DELL'ARTE ROMANA | FT0015 | 3.4 | 3.3 |
| 2014/2015 | ARCHEOLOGIA GRECA SP. | FM0020 | 3.3 | 3.3 |
| 2014/2015 | ARCHEOLOGIA ROMANA SP. | FM0025 | 3.5 | 3.3 |
| 2015/2016 | ARCHEOLOGIA E STORIA DELL'ARTE GRECA | FT0014 | 3.5 | 3.3 |
| 2015/2016 | ARCHEOLOGIA E STORIA DELL'ARTE ROMANA | FT0015 | 3.5 | 3.3 |
| 2015/2016 | ARCHEOLOGIA GRECA SP. | FM0020 | 3.2 | 3.3 |
| 2015/2016 | ARCHEOLOGIA ROMANA SP. | FM0025 | 3.2 | 3.3 |
| 2016/2017 | ARCHEOLOGIA E STORIA DELL'ARTE GRECA | FT0014 | 3.4 | 3.3 |
| 2016/2017 | ARCHEOLOGIA E STORIA DELL'ARTE ROMANA | FT0015 | 3.4 | 3.3 |
| 2016/2017 | ARCHEOLOGIA GRECA SP. | FM0020 | 3.1 | 3.3 |
| 2016/2017 | ARCHEOLOGIA ROMANA SP. | FM0025 | 3.3 | 3.3 |
Tesi
| Anno solare | Tipologia | Tesi Relatore | Tesi Correlatore |
| --- | --- | --- | --- |
| 2015 | Corso di laurea | 11 | |
| 2015 | Corso di laurea magistrale | 8 | 3 |
| 2015 | Corso di laurea specialistica | | 1 |
| 2016 | Corso di dottorato | 1 | |
| 2016 | Corso di laurea | 8 | |
| 2016 | Corso di laurea magistrale | 3 | 6 |
| 2017 | Corso di laurea | 9 | |
| 2017 | Corso di laurea magistrale | 5 | 4 |
Ricerche sviluppate e in corso
Arte lombardesca e rapporti con l'antico
Corpus Signorum Imperii Romani, la provincia di Udine
Decorazione architettonica della X Regio
Pubblicazioni realizzate nel triennio
Sperti, L. (2018), Cicli mitologici monumentali nel Rinascimento veneziano: ancora sui rilievi della Libreria Sansoviniana in EIDOLA, vol. 15, pp. 131-143 (ISSN 1824-6192) (Articolo su rivista)
Sperti, Luigi; Zinato, Andrea (2018), Pero Tafur a Venezia (1436-1439) e le colonne di San Marco e Todaro in RIVISTA DI ARCHEOLOGIA, vol. 41, pp. 157-172 (ISSN 0392-0895) (Articolo su rivista)
Sperti, Luigi (2018), Esperienza sul campo, didattica e formazione in Sperti, Luigi, Prima dello scavo. Il survey 2012 ad Altino in ANTICHISTICA, Venezia, Edizioni Ca' Foscari, vol. 19, pp. 13-16 (ISBN 9788869692857) (Articolo su libro)
Sperti, L. (2018), I viaggi dei marmi , Lezioni Marciane 2015-2016. Venezia prima di Venezia, dalle 'regine' dell'Adriatico alla Serenissima in VENETIA / VENEZIA - QUADERNI DI STORIA E ANTICHITA LAGUNARI, Roma, L'Erma di Bretschneider, vol. 4, pp. 49-94 (ISBN 9788891316691) (Articolo su libro)
Sperti, Luigi (2018), Premessa in Sperti, Luigi; Tirelli, Margherita; Cipriano, Silvia, Prima dello scavo. Il survey 2012 ad Altino in ANTICHISTICA, Venezia, Edizioni Ca' Foscari, vol. 19, pp. 7-7 (ISBN 9788869692857) (Prefazione/Postfazione)
(a cura di) Sperti, Luigi (2018), Prima dello scavo. Il survey 2012 ad Altino in Sperti, Luigi; Tirelli, Margherita; Cipriano, Silvia in ANTICHISTICA, Venezia, Edizioni Ca' Foscari, vol. 19, pp. 1-299 (ISBN 9788869692857) (Curatela)
Sperti, Luigi; Cipriano, Silvia; Pagan, Monica (2017), Ricerche e studi ad Altino e nei Musei archeologici del Veneto in Sperti Luigi, Giornata dell'archeologia: scavi e ricerche del Dipartimento di Studi Umanistici, Venezia, Edizioni Ca' Foscari - Digital Publishing, vol. 1, pp. 69-80 (ISBN 9788869691898) (Articolo su libro)
Sperti, Luigi (2017), Premessa in Sperti Luigi, Giornata dell'archeologia: scavi e ricerche del Dipartimento di Studi Umanistici, Venezia, Edizioni Ca' Foscari - Digital Publishing, vol. 1, pp. 7-8 (ISBN 978-88-6969-189-8) (Prefazione/Postfazione)
Sperti, Luigi (2017), Alle origini del tipo del togato in Cisalpina: le statue di Palazzo Mangilli a Udine in AAVV, Scultura di Iulia Concordia e di Aquileia. Giornata di Studio (Udine, 12 Aprile 2013) Supplemento n. 31° a Rivista di Archeologia in RIVISTA DI ARCHEOLOGIA, Roma, Giorgio Bretschneider, pp. 73-94, Convegno: Momenti e problemi della scultura di Iulia Concordia e di Aquileia, Giornata di studio, Palazzo Mangilli-Del Torso, 12/04/2013 (ISBN 978-88-7689-292-9) (ISSN 0392-0895) (Articolo in Atti di convegno)
Sperti, Luigi (2017), Breve nota sulla decorazione architettonica dell'area archeologica di Campetti a Veio , Decor. Decorazione e architettura nel mondo romano in THIASOS MONOGRAFIE, Roma, Quasar, pp. 167-174, Convegno: Decor. Decorazione e architettura nel mondo romano, Convegno Internazionale, 21-24 maggio 2014 (ISBN 9788871407548) (ISSN 2281-8774) (Articolo in Atti di convegno)
Sperti, Luigi (2017), Premessa in AAVV, Scultura di Iulia Concordia e di Aquileia. Giornata di Studio (Udine, 12 Aprile 2013) Supplemento n. 31° a Rivista di Archeologia in RIVISTA DI ARCHEOLOGIA, Roma, Giorgio Bretschneider, pp. 1-2, Convegno: Momenti e problemi della scultura di Iulia Concordia e di Aquileia, Giornata di studio, Palazzo Mangilli-Del Torso, 12/04/2013 (ISBN 978-88-7689-292-9) (ISSN 0392-0895) (Articolo in Atti di convegno)
(a cura di) Sperti, Luigi (2017), Giornata dell'archeologia: scavi e ricerche del Dipartimento di Studi Umanistici in Sperti, Luigi, Venezia, Edizioni Ca' Foscari - Digital Publishing, vol. 1 (ISBN 9788869691898) (Curatela)
(a cura di) Sperti, Luigi (2017), Scultura di Iulia Concordia e Aquileia. Giornata di Studio Udine, 12 Aprile 2013 (Supplemento n. 31° a Rivista di Archeologia) in Autori Vari, Roma, Giorgio Bretschneider (ISBN 978-88-7689-292-9) (Curatela)
Luigi, Sperti (2016), Gustavo Traversari (1925-2015) in ATTI DELLA PONTIFICIA ACCADEMIA ROMANA DI ARCHEOLOGIA. SERIE III, RENDICONTI, vol. 88, pp. 613-615 (ISSN 1019-9500) (Articolo su rivista)
Sperti, Luigi; Fusco, Ugo; Pilutti, Myriam (2016), La decorazione architettonica del complesso di Campetti (Veio): contesto, materiale, reimpiego. in RIVISTA DI ARCHEOLOGIA, vol. 39, pp. 91-112 (ISSN 0392-0895) (Articolo su rivista)
Sperti, Luigi (2016), La Musa di Joannis in AAVV, I mille volti del passato. Scritti in onore di Francesca Ghedini, Roma, Quasar, vol. 1, pp. 181-189 (ISBN 978-88-7140-731-9) (Articolo su libro)
Sperti, Luigi (2016), Osservazioni sulla cronologia e la provenienza dei capitelli più antichi reimpiegati nella basilica di San Marco a Venezia , Archeologia classica e postclassica tra Italia e Mediterraneo. Scritti in ricordo di Maria Pia Rossignani, Milano, Università Cattolica del Sacro Cuore, vol. 1, pp. 285-296 (ISBN 9788834331156) (Articolo su libro)
Sperti Luigi (2016), Monumenti funerari con matrone filellene tra Aquileia, Roma e le province , Matronae in domo et in re publica agentes. Spazi e occasioni dell'azione femminile nel mondo romano tra tarda repubblica e primo impero in POLYMNIA, Trieste, EUT, pp. 193-215, Convegno: Matronae in domo et in re publica agentes. Spazi e occasioni dell'azione femminile nel mondo romano tra tarda repubblica e primo impero, 16-17/10/2014 (ISBN 978-88-8303-753-5) (Articolo in Atti di convegno)
L. Sperti (2015), Materiali aquileiesi di età costantiniana: la scultura mitologica in AQUILEIA NOSTRA, vol. 83-84, pp. 251-271 (ISSN 0391-7304) (Articolo su rivista)
L. Sperti (2015), Recensione a E. Pettenò, F. Rinaldi, Memorie dal passsato di Iulia Concordia. Un percorso attraverso le forme del riuso e del reimpiego dell'antico, Padova 2011 in RIVISTA DI ARCHEOLOGIA, vol. 38, pp. 173-175 (ISSN 0392-0895) (Recensione in rivista)
Monica, Centanni; Luigi, Sperti (2015), Introduzione , Pietre di Venezia. Spolia in se, spolia in re. Atti del Convegno Internazionale, Venezia 17-18 ottobre 2013 in VENETIA / VENEZIA - QUADERNI DI STORIA E ANTICHITA LAGUNARI, Roma, L'Erma di Bretschneider, pp. 7-11, Convegno: Pietre di Venezia. Spolia in se, spolia in re., 17-18 ottobre 2013 (ISBN 9788891308726) (Articolo in Atti di convegno)
L. Sperti (2015), La testa del Todaro: un palinsesto in marmo tra età costantiniana e tardo Medioevo , Le Pietre di Venezia: spolia in se, spolia in re, Convegno Internazionale Venezia 17-18 ottobre 2013 in VENETIA / VENEZIA - QUADERNI DI STORIA E ANTICHITA LAGUNARI, Roma, L'Erma di Bretschneider, pp. 173-193, Convegno: Le Pietre di Venezia: spolia in se, spolia in re, 17-18 ottobre 2013 (ISBN 9788891308726) (Articolo in Atti di convegno)
(a cura di) Centanni, Monica; Sperti, Luigi (2015), Pietre di Venezia. Spolia in se spolia in re. Atti del convegno internazionale (Venezia, 17-18 ottobre 2013) in M. Centanni, L. Sperti in VENETIA / VENEZIA - QUADERNI DI STORIA E ANTICHITA LAGUNARI, Roma, L'Erma di Bretschneider srl, vol. 2 (ISBN 9788891308726) (Curatela)
Partecipazione a comitati editoriali di riviste/collane scientifiche
Rivista di Archeologia
Eidola. International Journal of Classical Art History
Quaderni di Archeologia del Veneto (a partire dal 01/01 /2013)
Direttore della Collana scientifica "Collezioni e Musei archeologici del Veneto"
Descrizione dell'attività di ricerca svolta nel triennio e gli obiettivi futuri
Come risulta dall'elenco pubblicazioni le attività di ricerca si sono sviluppate secondo diversi filoni:
I) uso di spolia classici nella Venezia di età medievale e moderna, con particolare riferimento a realtà monumentali poco note o periferiche. A tal proposito va segnalata la pubblicazione degli atti del Convegno internazionale "Le pietre di Venezia. Spolia in se, spolia in re, a cura di M. Centanni, Luigi Sperti, Roma 2015.
II ) tradizione dell'antico nell'architettura veneziana del Cinquecento (vedi bibl.)
III) pubblicazioni all'interno della Collana "Collezioni e Musei Archeologici di Veneto". E' in corso di stampa per l'editore Giorgio Bretschneider di Roma la pubblicazione del volume su "Scultura ideale, rilievi e ritratti del Museo Archeologico al teatro romano di Verona, in collaborazione con i Musei Civici di Verona.
IV) Proseguono annualmente le attività di scavo ad Altino (Venezia)in unarea abitata della città antica, a poca distanza dal centro monumentale. Le ricerche, che coinvolgono ogni anno circa 25-30 studenti, hanno prodotto una serie di pubblicazioni tra cui si segnala da ultimo "Prima dello scavo. Il survey 2012 ad Altino, a cura di L. Sperti, M. Tirelli, S. Cipriano, ECF (Collana Antichistica, 19) Venezia 2018.
Obiettivi futuri:
conclusione delle indagini sulla Libreria Sansoviniana, con un volume monografico che riassuma e sviluppi i diversi contributi precedenti apparsi su riviste o atti di convegni;
pubblicazione all'interno della collana "Collezioni e Musei Archeologici del Veneto" della collezione di bronzetti preromani, romani e all'antica del Museo Archeologico di Venezia. La pubblicazione è prevista per la primavera del 2020.
estensione degli scavi di Altino all'area monumentale, e nella fattispecie al teatro. A tal fine è previsto un progetto che coinvolge altri docenti di archeologia dell'Ateneo.
Relazioni invitate presso convegni o workshops
Iconografia romana III, giornate di studio Palermo 2017 (relazione su invito dal titolo: Musica e mito nei rilievi della Libreria Sansoviniana a Venezia)
12th ICA Conference on Digital Approaches to Cartographic Heritage, IUAV, Venezia 26-28 aprile 2017, relazione su invito (Sperti L., S. Cipriano, A. Paveggio, S. Ganzaroli, E. Delpozzo Altinum: discovering a hidden municipium through GIS, historical research and new excavations)
Il trasporto marittimo sdel materiale lapideo tra tarda antichità e medioevo, Venezia 14-15 maggio 2015, partecipazione su invito alla tavola rotonda conclusiva.
Giornata internazionale di studi presso il centro tedesco di studi Veneziani: I tondi di campiello Angaran a Venezia e di Dumbarton oaks. Stato dell'arte e prospettive di ricerca. Relazione su invito dal titolo "Reimpiego di scultura antica a Venezia: proposte e ipotesi recenti"
Seminari su invito tenuti presso altre Università, Centri di Ricerca, Aziende, etc.
Ciclo di conferenze del Museo Archeologico di Venezia. Conferenza su "Il cammeo Zulian", 8 novembre 2016.
Ciclo di Conferenze della Libreria Marciana di Venezia. Dal Mediterraneo a Venezia. In viaggio verso la laguna. Conferenza su "Il viaggio dei marmi", 16 aprile 2015.
Altre attività scientifiche
partecipazione al Comitato scientifico della XLIX settimana di studi aquileiesi, dal titolo "Aquileia: una fortuna lunga più di 2000 anni"
partecipazione al comitato scientifico internazionale "Fondare e rifondare: origine e sviluppo della città di Parma. Parma a 2200 anni dalla fondazione", Symposium Parma, 12-14 dicembre 2017
partecipazione al comitato scientifico della XLVI settimana di studi aquileiesi, dal titolo "L'alimentazione nell'antichità", Aquileia 14-16 maggio 2015
Altre attività didattiche
Organizzazione della giornata "Welcome to the dig. Strategie e nuove professioni per una archeologia pubblica" Venezia, Ca' Dolfin, 10 aprile 2017.
Organizzazione della giornata "Progetto ASL. La professione dell'archeologo. Esperienze di metodo e di ricerca, 15 giugno 2017
Archeoschool for the future, Erasmus 2015 ELO1 KA201, Venezia 16-21/10/2016. Intervento su "Influence of Greek and Roman Cultural Heritage: ideologica perception and reception".
Officina della storia. Spazi: Lo spazio della Memoria, Piazza San Marco (febbraio 2017)
Idem: Luoghi: Muri di Cannaregio, con M. Infelise, aprile 2016.
Incarichi accademici e attività organizzative
Coordinatore dottorato di ricerca interateneo Trieste Udine Venezia in Scienze dell'Antichità, da dicembre 2016 ad oggi
Componente di Collegi didattici, Comitati e Commissioni di Dipartimento, Commissioni di Ateneo
membro del consiglio BAUM, da 2011 ad oggi
Coordinatore Corso di Laurea Magistrale in Scienze dell'Antichità, dal 2014 fino a aprile 2017