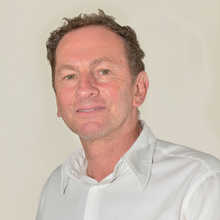 SPERTI Luigi
Position

Full Professor
Telephone

041 234 6323
E-mail
Fax

041 234 6370
Scientific sector (SSD)

ARCHEOLOGIA CLASSICA [L-ANT/07]
Website

www.unive.it/persone/sperti (personal record)

Office
Dati relazione
Periodo di riferimento

01/01/2018 - 01/01/2021
Afferenza

Dipartimento di Studi Umanistici
Ruolo

Professori Ordinari
Attività didattica
| A.A. | Insegnamento | Codice | Voto | Voto medio area |
| --- | --- | --- | --- | --- |
| 2017/2018 | ARCHEOLOGIA E STORIA DELL'ARTE GRECA | FT0014 | 3.4 | 3.3 |
| 2017/2018 | ARCHEOLOGIA E STORIA DELL'ARTE ROMANA | FT0015 | 3.3 | 3.3 |
| 2017/2018 | ARCHEOLOGIA GRECA SP. | FM0020 | 3.6 | 3.3 |
| 2017/2018 | ARCHEOLOGIA ROMANA SP. | FM0025 | 3.9 | 3.3 |
| 2018/2019 | ARCHEOLOGIA E STORIA DELL'ARTE GRECA | FT0014 | 3.3 | 3.3 |
| 2018/2019 | ARCHEOLOGIA E STORIA DELL'ARTE ROMANA | FT0015 | 3.3 | 3.3 |
| 2018/2019 | ARCHEOLOGIA GRECA SP. | FM0020 | 3.6 | 3.3 |
| 2018/2019 | ARCHEOLOGIA ROMANA SP. | FM0025 | 3.9 | 3.3 |
| 2019/2020 | ARCHEOLOGIA E STORIA DELL'ARTE GRECA | FT0014 | 8.2 | 8.3 |
| 2019/2020 | ARCHEOLOGIA E STORIA DELL'ARTE ROMANA | FT0015 | 8.5 | 8.3 |
| 2019/2020 | ARCHEOLOGIA GRECA SP. | FM0020 | 8.1 | 8.3 |
| 2019/2020 | ARCHEOLOGIA ROMANA SP. | FM0025 | 8.6 | 8.3 |
Tesi
| Anno solare | Tipologia | Tesi Relatore | Tesi Correlatore |
| --- | --- | --- | --- |
| 2018 | Corso di dottorato | 1 | |
| 2018 | Corso di laurea | 5 | |
| 2018 | Corso di laurea magistrale | 7 | 3 |
| 2019 | Corso di dottorato | 1 | |
| 2019 | Corso di laurea | 5 | |
| 2019 | Corso di laurea magistrale | 1 | 4 |
| 2020 | Corso di laurea | 5 | |
| 2020 | Corso di laurea magistrale | 5 | 4 |
Ricerche sviluppate e in corso
Arte lombardesca e rapporti con l'antico
Corpus Signorum Imperii Romani, la provincia di Udine
Decorazione architettonica della X Regio
Pubblicazioni realizzate nel triennio
L. Sperti (2020), Il capitello figurato della collezione Giusti del Giardino a Verona , Antichità in giardino, giardini nell'antichità. Studi sulla collezione Giusti a Verona e sulla tradizione delle raccolte di antichità in giardino, Roma, Giorgio Bretschneider, pp. 69-77 (ISBN 9788876893230) (Articolo su libro)
L. Sperti (2020), Palliati romanizzanti: l'oratore Pinali al Museo Archeologico di Verona , Omaggio a Giorgio Bejor, Sesto Fiorentino, Edizioni Università Statale Milano, pp. 32-37 (ISBN 978-88-7814-982-3) (Articolo su libro)
sperti (2020), Per una premessa , Antichità in giardino, giardini nell'antichità. Studi sulla collezione Giusti a Verona e sulla tradizione delle raccolte di antichità in giardino, Roma, Giorgio Bretschneider, pp. 1-1 (ISBN 9788876893230) (Breve introduzione)
(a cura di) Buonopane, A.; Pilutti Namer, M.; Sperti, L. (2020), Antichità in giardino, giardini nell'antichità. Studi sulla collezione Giusti a Verona e sulla tradizione delle raccolte di antichità in giardino in Buonopane, A.; Pilutti Namer, M.; Sperti, L., Giorgio Bretschneider (ISBN 978-88-7689-323-0) (Curatela)
Sperti, Luigi (2019), Il capitello figurato della collezione Giusti del Giardino a Verona in RIVISTA DI ARCHEOLOGIA, vol. 43, pp. 69-78 (ISSN 0392-0895) (Articolo su rivista)
Luigi Sperti (2019), Musica e mito nell'arte veneziana del Cinquecento: i rilievi di Apollo e Marsia e di Mida nella Libreria Sansoviniana in MARE INTERNUM, vol. 11, pp. 125-136 (ISSN 2035-0783) (Articolo su rivista)
Sperti (2019), Reimpiego di scultura antica a Venezia: proposte e ipotesi recenti in AA.VV., I tondi di Venezia e Dumbarton Oaks Arte e ideologia imperiale tra Bisanzio e Venezia The Tondi in Venice and Dumbarton Oaks Art and Imperial Ideology between Byzantium and Venice in VENETIANA, Roma, Viella, pp. 161-188, Convegno: I tondi di Venezia e Dumbarton Oaks Arte e ideologia imperiale tra Bisanzio e Venezia The Tondi in Venice and Dumbarton Oaks Art and Imperial Ideology between Byzantium and Venice, 14-16 aprile 2015 (ISBN 978-88-3313-116-0) (ISSN 2240-9262) (Articolo in Atti di convegno)
L. Sperti (2018), Cicli mitologici monumentali nel Rinascimento veneziano: ancora sui rilievi della Libreria Sansoviniana in EIDOLA, vol. 15, pp. 131-143 (ISSN 1824-6192) (Articolo su rivista)
Luigi, Sperti; Zinato, Andrea (2018), Pero Tafur a Venezia (1436-1439) e le colonne di San Marco e Todaro in RIVISTA DI ARCHEOLOGIA, vol. 41, pp. 157-172 (ISSN 0392-0895) (Articolo su rivista)
Sperti, Luigi (2018), Esperienza sul campo, didattica e formazione in Sperti, Luigi, Prima dello scavo. Il survey 2012 ad Altino in ANTICHISTICA, Venezia, Edizioni Ca' Foscari - Digital Publishing, vol. 19, pp. 13-16 (ISBN 978-88-6969-285-7; 978-88-6969-284-0) (Articolo su libro)
L. Sperti (2018), I viaggi dei marmi , Lezioni Marciane 2015-2016. Venezia prima di Venezia, dalle 'regine' dell'Adriatico alla Serenissima in VENETIA / VENEZIA, Roma, L'Erma di Bretschneider, vol. 4, pp. 49-94 (ISBN 9788891316691) (ISSN 2612-3703) (Articolo su libro)
Sperti,Luigi (2018), Premessa in Sperti, Luigi; Tirelli, Margherita; Cipriano, Silvia, Prima dello scavo. Il survey 2012 ad Altino in ANTICHISTICA, Venezia, Edizioni Ca' Foscari - Digital Publishing, vol. 19, pp. 7-7 (ISBN 978-88-6969-204-8; 978-88-6969-189-8) (Prefazione/Postfazione)
(a cura di) Luigi Sperti (2018), Prima dello scavo. Il survey 2012 ad Altino in Sperti, Luigi; Tirelli, Margherita; Cipriano, Silvia in ANTICHISTICA, Venezia, Edizioni Ca' Foscari - Digital Publishing, vol. 19, pp. 1-299 (ISBN 978-88-6969-285-7; 978-88-6969-284-0) (Curatela)
Partecipazione a comitati editoriali di riviste/collane scientifiche
Rivista di Archeologia (Fascia A ANVUR) co-direttore

Eidola. International Journal of Classical Art History

Collana scientifica "Collezioni e Musei archeologici del Veneto" (direttore)

Collana "Fonti e testi. Raccolta di Archeologia e storia dell'Arte"
Descrizione dell'attività di ricerca svolta nel triennio e gli obiettivi futuri
Attività di scavo e studio ad Altino: pubblicazione del materiale relativo al survey 2012 nel volume Prima dello scavo, edizioni Ca' Foscari. Lo studio del materiale altinate è proseguito nel 2020 e 2021 con le campagne di scavo sull'edificio absidato in località Ghiacciaia e la pubblicazione della gemma di Cristo Soter, la più antica testimonianza del Cristianesimo nell'area.
Studio e pubblicazione delle sculture del Museo Archeologico al teatro romano di Verona, in collaborazione con i Musei Civici di Verona. La pubblicazione del catalogo, in collaborazione con studiosi di altre università italiane, è prevista per il 2022.
Studio della decorazione architettonica del primo Rinascimento veneziano, in particolare sulla Libreria Sansoviniana (vedi bibliografia). Recenti indagini hanno interessato anche l'ala Est del cortile del Palazzo Ducale: i risultati sono stati presentati al convegno "Perspektiven der römischen Ikonographie, Ambivalenz von Bildern" tenutosi a Lipsia nel giugno 2019 (v. infra), i cui atti sono ora in corso di stampa.
Relazioni invitate presso convegni o workshops
Organizzazione del Convegno "Antichità in giardino, giardini nell'antichità", Verona, Giardino Giusti, 06/10/2018, in collaborazione con l'Università di Verona;
International Aerial Archaeology Conference AARG 2018, 12- 14th September 2018, relazione su invito;
Convegno "Perspektiven der römischen Ikonographie, Ambivalenz von Bildern", Lipsia 14-15/06/2019, relazione su invito;
Convegno "Vivere d'acqua", Archeologie tra Lio Piccolo e Altino, 16/10/2019, relazione su invito;
Workshop "Arianna, variazioni sul mito", giornata di Studi IUAV Venezia 03/06/2019, partecipazione su invito;
Workshop The Ca' Foscari Venice Time Machine, progetti pilota e proposte per una futura collaborazione, 25/02/2020, relazione su invito;
Convegno "Forma e immagine" Università di Padova, 04-06/12/2019, partecipazione su invito con poster e come chairman-
Seminari su invito tenuti presso altre Università, Centri di Ricerca, Aziende, etc.
Lezione sulla scultura romana di Verona per il corso di dottorato in Historia y Arqueologia presso l'Universidad Complutense di Madrid, 19/06/2019
Altre attività scientifiche
Referaggi vari per articoli in riviste scientifiche
Altre attività didattiche
Ateneo Veneto, corso di archeologia, lezione sul reimpiego di Scultura antica a Venezia, 13/11/2019

Organizzazione con C. Tonghini del ciclo "Incontri di Archeologia", 2019-2020 e 2020-2021
Incarichi accademici e attività organizzative
Coordinatore dottorato interateneo di Scienze dell'Antichità (fino a ottobre 2020)

Membro del Collegio della Biblioteca di Area Umanistica (fino a novembre 2019)
Componente di Collegi didattici, Comitati e Commissioni di Dipartimento, Commissioni di Ateneo
Membro della commissione DSU per il piano Strategico di Ateneo 2021-2026 (autunno 2021)
Membro del Consiglio direttivo del CESAV - Centro Studi Archeologia Venezia
Altre informazioni
Socio corrrispondente dell'Istituto Veneto di Scienze Lettere ed Arti

Socio dell'Ateneo Veneto (dal 2018)