PANOZZO Fabrizio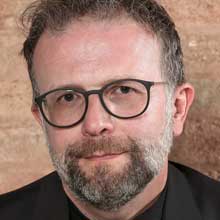 Dati relazione
| | |
| --- | --- |
| Periodo di riferimento | 01/09/2016 - 01/09/2019 |
| Afferenza | Dipartimento di Management |
| Ruolo | Professore Associato |
Attività didattica
| A.A. | Insegnamento | Codice | Voto (max 4) | Voto medio area (max 4) |
| --- | --- | --- | --- | --- |
| 2016/2017 | ACCOUNTABILITY, GOVERNANCE AND REGULATION | EM4032 | 3.4 | 3.1 |
| 2016/2017 | ADVANCED MANAGEMENT OF NONPROFIT ORGANIZATIONS | EM6054 | 3.2 | 3.1 |
| 2016/2017 | CITY MANAGEMENT AND PLACE MARKETING | EM1107 | 3.6 | 3.1 |
| 2016/2017 | Critical Management Studies | PHD016 | | |
| 2016/2017 | PRINCIPLES OF MANAGEMENT AND INTERNATIONAL ACCOUNTING | ET0078 | 3.4 | 3.1 |
| 2016/2017 | PUBLIC MANAGEMENT AND GOVERNANCE | EM2071 | | |
| 2017/2018 | ACCOUNTABILITY, GOVERNANCE AND REGULATION | EM4032 | 2.7 | 3.1 |
| 2017/2018 | ADVANCED MANAGEMENT OF NONPROFIT ORGANIZATIONS | EM6054 | 3.3 | 3.1 |
| 2017/2018 | Critical Management Studies | PHD016 | | |
| 2017/2018 | GOVERNO DELLE ORGANIZZAZIONI CULTURALI | EM3E03 | 3 | 3.1 |
| 2017/2018 | PRINCIPLES OF MANAGEMENT AND INTERNATIONAL ACCOUNTING | ET0078 | 3.3 | 3.1 |
| 2017/2018 | SCRITTURA CREATIVA | NM001A | 3.7 | 3.1 |
| 2017/2018 | TEATRO D'IMPRESA | NM001C | | |
| 2017/2018 | VIDEO STORYTELLING | NM001B | | |
| 2018/2019 | ACCOUNTABILITY, GOVERNANCE AND REGULATION | EM4032 | 2.8 | 3.1 |
| 2018/2019 | Critical Management Studies | PHD016 | | |
| 2018/2019 | GOVERNO DELLE ORGANIZZAZIONI CULTURALI | EM3E03 | 2.8 | 3.1 |
| 2018/2019 | PRINCIPLES OF MANAGEMENT AND INTERNATIONAL ACCOUNTING | ET0078 | 3.4 | 3.1 |
Tesi
| Anno solare | Tipologia | Tesi Relatore | Tesi Correlatore |
| --- | --- | --- | --- |
| 2016 | Corso di dottorato | 1 | |
| 2016 | Corso di laurea | 3 | |
| 2016 | Corso di laurea magistrale | 8 | 8 |
| 2017 | Corso di laurea | 3 | |
| 2017 | Corso di laurea magistrale | 10 | 8 |
| 2018 | Corso di laurea | 8 | |
| 2018 | Corso di laurea magistrale | 13 | 14 |
Finanziamenti
Sogni nei cassetti: connettere generazioni di makers in Italy
Ricerche sviluppate e in corso
Città creative e processi di imprenditoriaità culturale
Corporate Storytelling: i linguaggi dell'arte per la narrazione delle aziende
Creativity-led development in urban China
Creatività e sviluppo sostenibile. Produzioni e professioni del cinema e dell'audiovisivo nell'area metropolitana del nordest
Critical Management Studies. Technologies of calculation and control in the philosophy of Michel Foucault
Governo e management dell'area metropolitana veneta
Impatti delle produzioni culturali e neo-imprenditorialità culturale per la crescita sostenibile dell'economia veneziana
La governance del distretto culturale evoluto
La misurazione della responsabilità sociale d'impresa
Pubblicazioni realizzate nel triennio
Lusiani Maria; Panozzo Fabrizio (2017), Industrial Heritage in Action: Beyond Museification and Regeneration in Lusiani Maria, Panozzo Fabrizio, Cultural Heritage. Scenarios 2015-2017 in SAPERE L'EUROPA, SAPERE D'EUROPA, Venezia, Edizioni Ca' Foscari - Digital Publishing (ISBN 978-88-6969-225-3; 978-88-6969-179-9) (ISSN 2611-0040) (Articolo su libro)
Panozzo, Fabrizio (2016), Empowerment attraverso la valutazione partecipata in Fabrizio Panozzo, Italia 1945-2045. Urbanistica prima e dopo. Radici, condizioni, prospettive, Donzelli (ISBN 9788868434878) (Articolo su libro)
Fabrizio Panozzo; Maria Missoni (2016), Anti-corruption as a programme of government : between centres of calculation and local practices. , Conference Proceedings of International Conference on Inter-disciplinary Social Science Studies. ICISSS 2016, London, FLE Learning Ltd, Convegno: International Conference on Inter-disciplinary Social Science Studies, 14 novembre 2016 (Articolo in Atti di convegno)
Partecipazione come referee di progetti di ricerca nazionali ed internazionali
Referee per grant di ricerca ESCR (UK)
Referee per grant di ricerca dell'Università di Bruxelles
Componente del Board di valutazione dei progetti di ricerca nell'area economico-aziendale per l'Academy of Finland
Partecipazione a comitati editoriali di riviste/collane scientifiche
Comitato Editoriale della Rivista "Studi Organizzativi"
Descrizione dell'attività di ricerca svolta nel triennio e gli obiettivi futuri
Tra l'autunno del 2017 e quello del 2019 l'attività di ricerca del Prof. Panozzo è stata primariamente orientata a contribuire, attraverso il dialogo tra il mondo dell'arte e dell'impresa, alla comprensione dell'imprenditorialità culturale e creativa. Oltre a contribuire al dibattito accademico, tramite partecipazione a congressi nazionali e internazionali e visite in università straniere, la ricerca ha puntato a sviluppare presso le imprese le conoscenze e competenze manageriali necessarie a gestire le sfide che la creatività stessa pone, nonché quello di accrescere la consapevolezza delle ricadute positive della produzione artistica e culturale nel territorio. I progetti di ricerca e didattica gestisti hanno indagato la capacità di creare in azienda un ambiente fertile per l'innovazione e la creatività e quella di generare e gestire processi creativi scarsamente prevedibili e standardizzabili. Con diversi progetti di ricerca e di terza missione, di seguito sinteticamente descritti, il Prof. Panozzo ha cercato di sviluppare nelle aziende venete entrambe le suddette capacità attraverso meccanismi altamente innovativi che vedono nell' attività artistica il principale alleato dell'azienda creativa.
Con il progetto "Art & Business", che si è svolto tra i il 2016 e il 2017, l'attività di ricerca si è concentrata sulla riformulazione del rapporto tra arte e impresa in chiave di collaborazione nell'ambito dei processi produttivi. Grazie all'attivazione di 3 assegni di ricerca (in collaborazione con l'Università IUAV) è stato possibile studiare l'intervento di 7 artisti in altrettante aziende venete. I risultati della ricerca sono stati presentati in convegni internazionali e in workshop presso università italiane e straniere. Il progetto ha avuto anche un esito in forma espositiva grazie ad una mostra che stata allestita nel campus di San Giobbe nell'ottobre 2017.
Nel giugno 2018 è stato portato a termine il progetto di ricerca "Teatro Ricerca Innovazione" finanziato dalla Regione Veneto con risorse FSE. In collaborazione con il Dipartimento di Filosofia e Beni Culturali di Ca' Foscari, Università di Padova e IUAV sono stati attivati 5 assegni di ricerca per studiare lungo diverse dimensioni l'evoluzione del rapporto tra tecnologie e discipline e le arti performative della scena. Più in particolare l'attività di ricerca del Prof. Panozzo si è concentrata sull'utilizzo delle nuove tecnologie digitali da parte delle compagnie teatrali di innovazione operanti in Veneto. Sono state altresì condotte sperimentazioni con aziende manifatturiere che hanno messo a disposizione tecnologie robotiche per testare le possibilità d'interazione tra performer umani e macchine sulla scena configurata dalla trasformazione digitale di Industria 4.0.
Con il progetto "SMATH. Smart Atmospheres for cultural and creative enterprises" la ricerca condotta con le due progettualità sopra descritte è stata trasferita a livello europeo grazie al finanziamento del progetto "MED" della commissione europea. Obiettivo del progetto (avviato nel 2018 con un completamento previsto per la metà del 2020) è di dare vita in sette paesi dell'area mediterannea ad altrettanti "nidi creativi" nel quali si possa concretizzare un rapporto più articolato e profondo tra produzione aziendale e contenuti culturali così da dare nuovo sostanza all'idea di "industria culturale e creativa". Nel corso del 2018 e 2019 sono stati realizzati 7 workshop nazionali e 3 internazionali per elaborare prima, testare e poi diffondere il modello di collaborazione tra artisti e imprese che ha avuto come principale nucleo di sperimentazione ancora una volta il meccanismo delle "residenze artistiche in azienda". L'attività di ricerca ha finora coinvolto circa 20 aziende e 40 artisti in regione Veneto e permesso l'attivazione di 2 assegni di ricerca.
Sempre su scala europea, il Prof. Panozzo ha portato a termine anche il progetto "Artvision+" finanziato dalla Commissione Europea con il programma di cooperazione territoriale "Italia-Croazia". Anche in questo caso si è trattato di una declinazione dei linguaggi artistici in un contesto di produzione economica. Il linguaggio è stato quello della narrazione visiva e il contesto di applicazione quello del turismo culturale. L'attività di ricerca si è realizzata principalmente tramite l'individuazione di siti culturali meno noti e visitati e l'attivazione di un percorso di analisi dei meccanismi che influenzano la visita attraverso la produzione e veicolazione di immaginari visivi. Il lavoro sul campo è stato condotto principalmente con il linguaggio video arrivando alla realizzazione di 9 short-movies su altrettanti siti culturali della regione Veneto. I risultati sono stati presentati in 5 workshop nazionali e con una proiezione al Festival di Arte Cinematografica della Biennale di Venezia.
Anche in virtù del programma di Ateneo che finanzia periodi di visiting da parte di docenti stranieri è stato possibile avviare ed ottenere i primi risultati di un progetto di ricerca comparativo sulla nascita e lo sviluppo dello "Science Galleries" presso alcune Università in Europa e nel mondo. Obiettivo è stato quello di chiarire i percorsi le ragioni che conducono atenei diversi a dotarsi di una Science Gallery e delle conseguenze istituzionali ed organizzative che le motivazioni originarie inducono. In collaborazione con la Prof.ssa Roberta Comunian del King's College di Londra sono state condotte interviste sul campo a Londra, Venezia e Melbourne. I risultati sono stati raccolti in un primo working paper presentato alla conferenza internazionale AIMAC del giugno 2019.
Fin dal 2016 il Prof. Panozzo, con coautori, ha portato avanti anche una linea di ricerca sulle politiche, programmi e sugli strumenti di anti-corruzione nella pubblica amministrazione collegandole a più generali riflessioni sull'etica pubblica. La ricerca ha evidenziato i punti di svolta dell'analisi relativa alla traduzione di programmi governativi di anticorruzione da contesti internazionali a livello regionale italiano concentrandosi sugli effetti micro-organizzativi. I risultati sono stati presentati in tre convegni internazionali nel corso del 2018.
Grazie ad un grant di ricerca della Regione Veneto mirato allo studio delle strategie di impatto sociale delle aziende, il Prof. Panozzo ha coordinato tra il 2018 e il 2019 il progetto "Business Models for Benefit Enterprises" che ha permesso di attivare presso il Dipartimento di Management 3 borse di ricerca e 5 research fellowship per l'invito a studiosi stranieri dando vita al "Venice Program on Management Retetoric". L'attività di ricerca con questo vasto team di competenze nazionali e internazionali si è concentrata sulla retorica manageriale, vista come un dispositivo culturale e linguistico strumentale alla costruzione di identità sociali e politiche per le imprese per farle apparire benefiche per la società e il bene collettivo. Oggetto principale di analisi è stato quello della produzione (e dei produttori) di nuovi concetti, parole d'ordine, modelli e mode che vengono costantemente diffusi (per poi rapidamente scomparire) per rappresentare le imprese e i loro prodotti come qualcosa di diverso dai massimizzatori di utilità autointeressati.
Nel 2017-2018 il Prof. Panozzo ha partecipato anche un programma di ricerca (finanziato dalla Regione Veneto con risorse FSE e con la partnership dell'università di Padova) sulla "Valutazione dell'impatto sulla competitività aziendale degli investimenti per lo sviluppo del capitale umano" finanziati da Regione Veneto. Un team di 4 assegnisti ha studiato la relazione tra cambiamenti nella competitività di un'impresa ed investimenti pubblici nella formazione del capitale umano delle imprese stesse. La ricerca ha gettato le basi per un modello multidimensionale di mappatura che ponesse al centro dell'analisi la comprensione dei presupposti, le relazioni causali, i rischi, e i fattori contestuali sottostanti alle politiche e i programmi di sostegno alla formazione aziendale.
Gli obiettivi di ricerca futuri sono individuati nell'esplorazione delle interazioni possibili tra imprese digitali e organizzazioni museali e delle possibili interazioni tra produzioni culturali e servizi socio-sanitari.
Altri prodotti scientifici
Tramite Fondazione Ca' Foscari il Prof. Panozzo ha ideato e coordinato i seguenti progetti di ricerca-azione orientati principalmente alla competitiva del sistema imprenditoriale veneto:
Progetto "ICT, branding e marketing evoluto per le industrie creative e culturali del lusso
Progetto "V_Heritage - La cultura creativa veneziana come risorsa competitiva",
Progetto "Sport Muse - Innovare il marketing territoriale dello Sportsystem: museo, reti, multimedialità e design"
Progetto "Dedalus - Sapere nuovo per artisti e artigiani dello spettacolo",
Progetto "Labox - strumenti per welfare aziendale e lavoro agile"
Progetto Orient Express - Arte e cultura per l'internazionalizzazione della manifattura veneta
Progetto "Mimesis - Trasmettere immagini artistiche d'impresa"
Progetto "MACC - Manifattura, Commercio e Cultura. Trasformare l'autenticità del territorio veneto in esperienza turistica"
Relazioni invitate presso convegni o workshops
Presentazione di paper al "New Public Sector" Seminar (Università di Edinburgo, ottobre 2017)
Presentazione di paper al Convegno "Global Public Administration" (Università di Oxford, Marzo 2018)
Presentazione di paper al Convegno "AIMAC" (Università Ca' Foscari, Giugno 2019)
Seminari su invito tenuti presso altre Università, Centri di Ricerca, Aziende, etc.
Intervento al Convegno "Città e filosofia", (Venezia, ottobre 2016)
Keynote speech al convegno Unicom "Il futuro che non ci aspetta" (Vittorio Veneto, ottobre 2017)
Intervento al Convegno "il museo e la città. Valorizzare i luoghi della cultura, far crescere pubblici consapevoli (Padova, novembre 2017)
Intervento all'evento "Futura" organizzato da Coop Adriatica (Padova, novembre 2017)
Intervento sull'economia delle imprese culturali a crerative alla manifestazione "Job&Orienta" (Verona, novembre 2017)
Intrevento al seminario "Innovazione culturale nelle città" (Venezia, dicembre 2017)
Intervento con presentazione della ricerca alla "Giornata della Cultura Veneta" (Piazzola sul Brenta, 2017)
Moderazione e coordinamento del "Public Debate" Area Arena delle Idee (2017, Fiera di Verona)
Moderazione e coordinamento del Workshop "Commistione fra arte, creatività e terziario a livello nazionale e internazionale. (Padova, marzo 2018)
Intervento press il Parlamento Europeo sul tema della "Nuova Cultura industriale" (Bruxellesmarzo 2018)
Intervento su "Strategie di collaborazione tra arte e impresa", (Evento aziendale OIKOS, aprile 2018)
Intervento a "Opportunity Day" della Regione Veneto (Montebelluna, giugno 2018)
Intervento su "La creatività come fattore di innovazione" presso Speedline (Santa Maria di Sala, Luglio 2019)
Coordinamento del Workshop "Il Nuovo Museo d'impresa" (Paese, settembre 2018)
Talk su "Arts Management" (Arsenale di Venezia, aprile 2019)
Intervento alla MED Conference on creative industries (Barcellona, Maggio 2019)
TedX a Mestre, settembre 2019
Altre attività scientifiche
Reviewer per le seguenti riviste:
• Accounting Organizations and Society
• Human Relations
• Studi Organizzativi
• Organizations
E per i seguenti congressi scientifici
• Annual Conference della European Academy of Management (EURAM) nel 2017, 2018 e 2019
• Colloquium of the European Group for Organization Studies (EGOS) nel 2017, 2018 e 2019
Altre attività didattiche
Docenze presso i Master di Ca' Foscari in "Management dei Beni e delle Attività Culturali" e "Innovazione Strategica"
Docenze di Critical Accounting presso il Dottorato in Economia Aziendale dell'Università di Bologna
Componente di Collegi didattici, Comitati e Commissioni di Dipartimento, Commissioni di Ateneo
Componente del Collegio didattico della laurea magistrale in "Economia e Gestione delle Arti e della Attività Culturali" (dal 2017)
Componente del Collegio dei docenti del Dottorato di Ricerca in Management (dal 2016 al 2019)
Coordinatore del Minor in "Management Artistico" (dal 2018)
Coordinatore delle "Masterclass in Storytelling culturale" (2019)
Attività e incarichi esterni
Componente del Collegio Regionale di Garanzia Elettorale in rappresentanza dell'Ateneo (dal 2017)
Componente della commissione di valutazione per il finanziamento delle imprese culturali e creative (Regione Veneto, 2017-2018)