GIUPPONI Carlo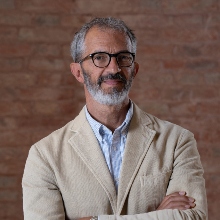 Dati relazione
| | |
| --- | --- |
| Periodo di riferimento | 01/07/2017 - 30/06/2020 |
| Afferenza | Dipartimento di Economia |
| Ruolo | Professori Ordinari |
Attività didattica
| A.A. | Insegnamento | Codice | Voto | Voto medio area |
| --- | --- | --- | --- | --- |
| 2016/2017 | Adaptive Management of Natural Resources and Agricultural Systems | PHD044 | | |
| 2016/2017 | INTEGRATED MANAGEMENT OF NATURAL RESOURCES | CM0452 | 2.8 | 3.1 |
| 2016/2017 | METODI DI ANALISI TERRITORIALI CON ESERCITAZIONI GIS | CM0437 | 2.7 | 3.1 |
| 2017/2018 | Adaptive Management of Natural Resources and Agricultural Systems | PHD044 | | |
| 2017/2018 | ECONOMIA DELL'AMBIENTE | CT0329 | 3.3 | 3.2 |
| 2017/2018 | METODI DI ANALISI TERRITORIALI CON ESERCITAZIONI GIS | CM0437 | 3 | 3.2 |
| 2018/2019 | Adaptive Management of Natural Resources and Agricultural Systems | PHD044 | | |
| 2018/2019 | ECONOMIA DELL'AMBIENTE | CT0329 | 3.3 | 3.2 |
| 2018/2019 | ECONOMICS OF THE ENVIRONMENT | ET0088 | 2.8 | 3.1 |
Tesi
| Anno solare | Tipologia | Tesi Relatore | Tesi Correlatore |
| --- | --- | --- | --- |
| 2017 | Corso di dottorato | 2 | |
| 2017 | Corso di laurea | 6 | |
| 2017 | Corso di laurea magistrale | 2 | |
| 2018 | Corso di dottorato | 1 | |
| 2018 | Corso di laurea | 7 | |
| 2018 | Corso di laurea magistrale | 2 | 1 |
| 2019 | Corso di laurea | 15 | |
| 2019 | Corso di laurea magistrale | 2 | |
Finanziamenti
AlpES: Alpine Ecosystem Services - mapping, maintenance, management
Analisi dell'incertezza e resilienza nel contesto dello sviluppo infrastrutturale dell'aeroporto di Fiumicino sotto l'effetto dei cambiamenti globali
Conferenza regionale dell'agricoltura e dello sviluppo rurale
OutlookPSR
Ricerche sviluppate e in corso
Analisi costi-efficacia e costi-benefici applicate a piani e progetti
Analisi di dati socio-economici e ambientali in ambiente GIS
Cambiamenti climatici ed effetti sui socio-ecosistemi alpini
Metodi di valutazione multi-criteriale di piani e programmi ambientali
Supporto alle decisioni
Pubblicazioni realizzate nel triennio
Essenfelder, A.H.; Giupponi, C. (2020), A coupled hydrologic-machine learning modelling framework to support hydrologic modelling in river basins under Interbasin Water Transfer regimes in ENVIRONMENTAL MODELLING & SOFTWARE, vol. 131, pp. 104779 (ISSN 1364-8152) (Articolo su rivista)
Gain A.K.; Hossain M.S.; Benson D.; Di Baldassarre G.; Giupponi C.; Huq N. (2020), Social-ecological system approaches for water resources management in THE INTERNATIONAL JOURNAL OF SUSTAINABLE DEVELOPMENT AND WORLD ECOLOGY, vol. non attribuito, pp. 1-16 (ISSN 1350-4509) (Articolo su rivista)
Gain, Animesh K.; Giupponi, Carlo; Renaud, Fabrice G.; Vafeidis, Athanasios T. (2020), Sustainability of complex social-ecological systems: methods, tools, and approaches in REGIONAL ENVIRONMENTAL CHANGE, vol. 20 (ISSN 1436-3798) (Articolo su rivista)
Karali E.; Bojovic D.; Michalek G.; Giupponi C.; Schwarze R. (2020), Who is connected with whom? A Social network analysis of institutional interactions in the European CCA and DRR landscape in SUSTAINABILITY, vol. 12, pp. 1275 (ISSN 2071-1050) (Articolo su rivista)
Bonato, Marta; Cian, Fabio; Giupponi, Carlo* (2019), Combining LULC data and agricultural statistics for A better identification and mapping of High nature value farmland: A case study in the veneto Plain, Italy in LAND USE POLICY, vol. 83, pp. 488-504 (ISSN 0264-8377) (Articolo su rivista)
Benson, David; Gain, Animesh K.; Giupponi, Carlo (2019), Moving beyond water centricity? Conceptualizing integrated water resources management for implementing sustainable development goals in SUSTAINABILITY SCIENCE, vol. N/D (ISSN 1862-4065) (Articolo su rivista)
Cremades, Roger; Mitter, Hermine; Tudose, Nicu Constantin; Sanchez-Plaza, Anabel; Graves, Anil; Broekman, Annelies; Bender, Steffen; Giupponi, Carlo; Koundouri, Phoebe; Bahri, Muhamad; Cheval, Sorin; Cortekar, Jörg; Moreno, Yamir; Melo, Oscar; Karner, Katrin; Ungurean, Cezar; Davidescu, Serban Octavian; Kropf, Bernadette; Brouwer, Floor; Marin, Mirabela (2019), Ten principles to integrate the water-energy-land nexus with climate services for co-producing local and regional integrated assessments in SCIENCE OF THE TOTAL ENVIRONMENT, vol. 693, pp. 133662 (ISSN 0048-9697) (Articolo su rivista)
Bojovic, Dragana; Giupponi, Carlo (2019), Understanding the dissemination and adoption of innovations through social network analysis: geospatial solutions for disaster management in Nepal and Kenya in JOURNAL OF ENVIRONMENTAL PLANNING AND MANAGEMENT, vol. non ancora assegnato, pp. 1-24 (ISSN 0964-0568) (Articolo su rivista)
Zen, Michele*; Candiago, Sebastian; Schirpke, Uta; Egarter Vigl, Lukas; Giupponi, Carlo (2019), Upscaling ecosystem service maps to administrative levels: beyond scale mismatches in SCIENCE OF THE TOTAL ENVIRONMENT, vol. 660, pp. 1565-1575 (ISSN 0048-9697) (Articolo su rivista)
Lippe, Melvin; Bithell, Mike; Gotts, Nick; Natalini, Davide; Barbrook-Johnson, Peter; Giupponi, Carlo; Hallier, Mareen; Hofstede, Gert Jan; Le Page, Christophe; Matthews, Robin B.; Schlüter, Maja; Smith, Peter; Teglio, Andrea; Thellmann, Kevin (2019), Using agent-based modelling to simulate social-ecological systems across scales in GEOINFORMATICA, vol. N/D (ISSN 1384-6175) (Articolo su rivista)
Bernhofer, Juliana; Giupponi, Carlo; Mojtahed, Vahid (2019), A Decision-Making Model for Critical Infrastructures in Conditions of Deep Uncertainty , Information and Communication Technologies (ICT) in Economic Modeling in COMPUTATIONAL SOCIAL SCIENCES, Springer International Publishing, pp. 139-161 (ISBN 978-3-030-22604-6; 978-3-030-22605-3) (ISSN 2509-9574) (Articolo su libro)
Farinosi, F.; Giupponi, C.; Reynaud, A.; Ceccherini, G.; Carmona-Moreno, C.; De Roo, A.; Gonzalez-Sanchez, D.; Bidoglio, G. (2018), An innovative approach to the assessment of hydro-political risk: A spatially explicit, data driven indicator of hydro-political issues in GLOBAL ENVIRONMENTAL CHANGE-HUMAN AND POLICY DIMENSIONS, vol. 52, pp. 286-313 (ISSN 0959-3780) (Articolo su rivista)
Bojovic, Dragana; Giupponi, Carlo; Klug, Hermann; Morper-Busch, Lucia; Cojocaru, George; Schörghofer, Richard (2018), An online platform supporting the analysis of water adaptation measures in the Alps in JOURNAL OF ENVIRONMENTAL PLANNING AND MANAGEMENT, vol. 61, pp. 214-229 (ISSN 0964-0568) (Articolo su rivista)
Kolosz, B.W.; Athanasiadis, I.N.; Cadisch, G.; Dawson, T.P.; Giupponi, C.; Honzák, M.; Martinez-Lopez, J.; Marvuglia, A.; Mojtahed, V.; Ogutu, K.B.Z.; Van Delden, H.; Villa, F.; Balbi, S. (2018), Conceptual advancement of socio-ecological modelling of ecosystem services for re-evaluating Brownfield land in ECOSYSTEM SERVICES, vol. 33, pp. 29-39 (ISSN 2212-0416) (Articolo su rivista)
Cian, Fabio*; Marconcini, Mattia; Ceccato, Pietro; Giupponi, Carlo (2018), Flood depth estimation by means of high-resolution SAR images and lidar data in NATURAL HAZARDS AND EARTH SYSTEM SCIENCES, vol. 18, pp. 3063-3084 (ISSN 1561-8633) (Articolo su rivista)
Giupponi, Carlo*; Gain, Animesh K.; Farinosi, Fabio (2018), Spatial assessment of water use efficiency (SDG Indicator 6.4.1) for regional policy support in FRONTIERS IN ENVIRONMENTAL SCIENCE, vol. 6, pp. 1-14 (ISSN 2296-665X) (Articolo su rivista)
Carlo Giupponi; Vahid Mojtahed (2018), Spatial and temporal dynamics of adaptation in agricultural socio-ecosystems: an agent based approach applied to three Mediterranean cases in Carlo Giupponi; Vahid Mojtahed, XXXIV Giornata dell'Ambiente - Accademia Nazionale dei Lincei - Strategie di adattamento al cambiamento climatico, Roma, Accademia Nazionale dei Lincei, pp. 83-90, Convegno: XXXIV Giornata dell'Ambiente - Accademia Nazionale dei Lincei - Strategie di adattamento al cambiamento climatico, 8 novembre 2016 (ISBN 978-88-218-1167-8) (Articolo in Atti di convegno)
Rosato, Paolo*; Breil, Margaretha; Giupponi, Carlo; Berto, Raul (2017), Assessing the Impact of Urban Improvement on Housing Values: A Hedonic Pricing and Multi-Attribute Analysis Model for the Historic Centre of Venice in BUILDINGS, vol. 7, pp. 112 (ISSN 2075-5309) (Articolo su rivista)
Satta, Alessio*; Puddu, Manuela; Venturini, Sara; Giupponi, Carlo (2017), Assessment of coastal risks to climate change related impacts at the regional scale: The case of the Mediterranean region in INTERNATIONAL JOURNAL OF DISASTER RISK REDUCTION, vol. 24, pp. 284-296 (ISSN 2212-4209) (Articolo su rivista)
Giupponi, Carlo*; Gain, Animesh Kumar (2017), Integrated spatial assessment of the water, energy and food dimensions of the Sustainable Development Goals in REGIONAL ENVIRONMENTAL CHANGE, vol. 17, pp. 1881-1893 (ISSN 1436-3798) (Articolo su rivista)
Giupponi, Carlo*; Gain, Animesh K. (2017), Integrated water resources management (IWRM) for climate change adaptation in REGIONAL ENVIRONMENTAL CHANGE, vol. 17, pp. 1865-1867 (ISSN 1436-3798) (Articolo su rivista)
Valatin, Gregory; Abildtrup, Jens; Accastello, Cristian; Al-Tawaha, Abdel Rahman; Andreucci, Maria-Beatrice; Atanasova, Silvia; Avdibegović, Mersudin; Baksic, Nikolina; Banasik, Kazimierz; Barquin, Jose; Barstad, Johan; Bastakova, Viera; Becirovic, Dzenan; Begueria, Santiago; Bethers, Uldis; Bihunova, Maria; Blagojevic, Bosko; Bösch, Matthias; Bournaris, Thomas; Cao, Yiying; Carvalho-Santos, Claudia; Chikalanov, Alexander; Cunha e Sá, Maria; Czyżyk, Krzysztof; Daly, Hamed; Davies, Helen; Del Campo, Antonio; Groot, Rudolf de; De Vreese, Rik; Dostál, Tomáš; El Mokaddem, Abdelmohssin; Finér, Leena; Evans, Rhys; Fiquepron, Julien; Frac, Magdalena; Futter, Martyn; Garcia, Serge; Gatto, Paola; Geneletti, Davide; Gezik, Veronika; Giupponi, Carlo; González-Sanchís, María; Gordillo, Fernando; Gorriz, Elena; Grigorova, Yulia; Heinsoo, Katrin; Hochbichler, Eduard; Högbom, Lars; Image, Mike; Jacobsen, Jette; Japelj, Anže; Jelic, Sreten; Junk, Jürgen; Juhasz, Csaba; Kagalou, Ifigenia; Kelly-Quinn, Mary; Klamerus-Iwan, Anna; Kluvankova, Tatiana; Koeck, Roland; Konovska, Iskra; Ostoic, Silvija; Krc, Janez; Lavnyy, Vasyl; Leonardi, Alessandro; Libiete, Zane; Little, Declan; Lo Porto, Antonio; Loukas, Athanasios; Lyubenova, Mariyana; Maric, Bruno; Martínez-López, Javier; Martinez, Inazio; Maxim, Alexandru; Metslaid, Marek; Melvin, Alison; Costică, Mihai; Mincev, Ivan; Morkvenas, Zymantas; Nevenic, Radovan; Nisbet, Tom; O'hUallachain, Daire; Olschewski, Roland; Östberg, Johan; Oszust, Karolina; Ovando, Paola; Paletto, Alessandro; Parpan, Taras; Pettenella, Davide; Malovrh, Špela; Planinšek, Špela; Podlipná, Radka; Posavec, Stjepan; Potočki, Kristina; Prokofieva, Irina; Quinteiro, Paula; Radocz, Laszlo; Ristic, Ratko; Robert, Nicolas; Rugani, Benedetto; Sabanovic, Jelena; Sarvasova, Zuzana; Savoska, Snezana; Schleppi, Patrick; Schueler, Gebhard; Shannon, Margaret; Silgram, Martyn; Srdjevic, Bojan; Stefan, Gavril; Stijovic, Aleksandar; Strange, Niels; Tattari, Sirkka; Teofilovski, Aco; Termansen, Mette; Thorsen, Bo; Toth, Attila; Trebs, Ivonne; Tmušić, Novica; Vasiliades, Lampros; Vedel, Suzanne; Ventrubová, Kateřina; Vuletic, Dijana; Winkel, Georg; Yao, Richard; Young, Sarah; Yousefpour, Rasoul; Zahvoyska, Lyudmyla; Zhang, Daowei; Zhou, Jianhua; Žižková, Eva (2017), PESFOR-W: Improving the design and environmental effectiveness of woodlands for water Payments for Ecosystem Services in RESEARCH IDEAS AND OUTCOMES, vol. 3, pp. e13828 (ISSN 2367-7163) (Articolo su rivista)
Giupponi, Carlo (2017), Integrated Groundwater Management: Concepts, Approaches and Challenges in ENVIRONMENTAL MODELLING & SOFTWARE, vol. 93, pp. 161-162 (ISSN 1364-8152) (Recensione in rivista)
Pier Paolo Roggero, Giorgio Alberti, Carlo Giupponi, Giovanna Seddaiu (2017), Agronomia in Roggero, P.P; Alberti, G.; Giupponi, C.; Seddaiu, G., Agroecosistema, Edises srl, pp. 3-47 (ISBN 9788879599658) (Articolo su libro)
Francesco Danuso; Carlo Giupponi (2017), Agronomia in Francesco Danuso; Carlo Giupponi, Valutazione dei sistemi colturali, aziendali e agricoli, Edises srl, pp. 514-534 (ISBN 9788879599658) (Articolo su libro)
David Benson, Animesh K. Gain, Josselin Rouillard, Carlo Giupponi (2017), Governing for the Nexus: Empirical, Theoretical, and Normative Dimensions in P. Abdul Salam, Sangam Shrestha, Vishnu Prasad Pandey, Anil Kumar Anal, Water‐Energy‐Food Nexus: Principles and Practices, John Wiley & Sons, Inc., pp. 77-88 (ISBN 978-1-119-24313-7) (Articolo su libro)
Partecipazione come referee di progetti di ricerca nazionali ed internazionali
- Proposals under the Czech-Norwegian Research Programme (CZ09) Norwegian Financial Mechanism 2009–2014
- Endeavour Fund New Zealand (Ministry of Industry Innovation and Employment)2017-18
- Government of Canada (Canada 150 Research Chairs 2017)
Partecipazione a comitati editoriali di riviste/collane scientifiche
2008-2010: Editor in Chief Italian Journal of Agronomy
2007-2010: Field Editor journal Agronomy for Sustainable Development
2012-: Member of the Editorial board of Environmental Modelling and Software
2017-: Member of the Editorial board of Socio-Environmental Systems Modeling
Descrizione dell'attività di ricerca svolta nel triennio e gli obiettivi futuri
L'attività di ricerca si è focalizzata sulla gestione delle risorse da un punto di vista economico-ambientale e, in particolare, sui rapporti fra attività antropiche e risorse naturali a scala globale, regionale e locale, sotto l'influsso di dinamiche a livello globale (cambiamenti climatici, globalizzazione). Alla base è il concetto di "socioecosistema", come unità di analisi delle relazioni uomo-ambiente con un approccio dinamico (tempo) e geografico (spazio), con esperienze soprattutto nell'area del Bacino del Mediterraneo, ma anche in Asia ed altrove.
I contributi metodologici di maggiore originalità sono stati forniti nel
campo dell'integrazione fra approcci disciplinari diversi (ambientale, economico e sociale), utilizzando l'analisi dei sistemi e l'analisi dei dati spaziali come chiavi di lettura per lo sviluppo di nuovi metodi e strumenti per la valutazione integrata e il supporto alle decisioni, sviluppando anche nuovi strumenti applicativi nel campo dei modelli di simulazione, degli indicatori e indici di valutazione e dei software DSS (Decision Support Systems).
Negli ultimi tre anni un filone di ricerca di particolare impegno è stato quello dell'integrazione fra analisi e modelli quantitativi e conoscenze qualitative fornite da esperti e portatori di interessi, nel campo dell'adattamento ai cambiamenti climatici.
Legato a questo è la progettazione e lo sviluppo di vari strumenti software per
modellistica e il supporto alle decisioni per la gestione delle risorse naturali, in particolare NetSyMod e mDSS (http://www.netsymod.eu/mdss/).
I propgrami per il prossimo triennio si mantengono nell'alveo dell'attività precedente, con un maggiore interesse per il tema dell'economia regionale e territoriale.
Menzioni e premi ricevuti
Selezionato fra i ricercatori dell'elenco dei top 2% of 2019 Stanford University science-wide author databases of standardized citation indicators.
Altre attività scientifiche
Refero di riviste scientifiche:
• Climate Research
• Climatic Change
• Ecological Economics
• Environment, Development and Sustainability
• Environmental Modelling and Software
• Environmental Science and Policy
• Frontiers in Environmental Science, section Interdisciplinary Climate
Studies
• Journal of Environmental Management
• Journal of Integrative Environmental Sciences• Land Use Policy
• Nature Urban Studies (Springer)
• Plos One
• The Geographical Journal
Altre attività didattiche
2018-: Docente di Economia e valutazione dell'ambiente per il Master Universitario in Amministrazione e gestione della fauna selvatica della Ca' FOscari CHallenge School.
Incarichi accademici e attività organizzative
2012-17: Delegato del Rettore alla Cooperazione allo sviluppo
2014-: Membro associato dell'Istituto per la Dinamica dei Processi Ambientali del Consiglio Nazionale delle Ricerche (CNR-IDPA).
2016- : Coordinatore del team "Science of complex economic, human and natural systems" dell'iniziativa "Research for Global Challenges" per lo sviluppo della ricerca interdisciplinare dell'Ateneo Ca' Foscari
Partecipazione alle attività di valutazione della ricerca
Valutatore indipendente per selezione o promozione di personale accademico:
- Government of Canada (Canada 150 Research Chairs 2017)
- Columbia University (USA)
Componente di Collegi didattici, Comitati e Commissioni di Dipartimento, Commissioni di Ateneo
2007- Membro del collegio didattico del Dottorato in Scienza e
Gestione dei Cambiamenti Climatici
2014-18: Membro del collegio didattico di Scienze ambientali dell'Università Ca' Foscari di Venezia
2018-: Mabro del Board the Progetto di eccellenza VERA del DIpartimento di Economia
Attività e incarichi esterni
2016-: Membro del Board della Fondazione Global Compact Network Italia (FGCNI) per la promozione della cultura della cittadinanza d'impresa promossa e gestita su scala globale dalle Nazioni Unite
2015-19: Membro del collegio dei revisiori dei conti della Società Italiana di Agronomia
2016-: Dean (decano) della Venice International University
2016-: Co-Chair del Sustainable Development Goals Assessment Core Group del Sustainable Water Future Programme, che a livello globale rappresenta l'umbrella project del Future Earth Program