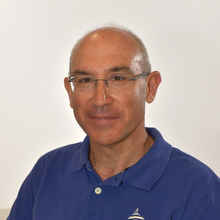 Dati relazione
Periodo di riferimento

09/02/2019 - 08/02/2022
Afferenza

Dipartimento di Scienze Ambientali, Informatica e Statistica
Ruolo

Professori Ordinari
Attività didattica
| A.A. | Insegnamento | Codice | Voto | Voto medio area |
| --- | --- | --- | --- | --- |
| 2018/2019 | ARCHITETTURA DEGLI ELABORATORI | CT0005 | 2.9 | 3.2 |
| 2018/2019 | INFORMATION RETRIEVAL AND WEB SEARCH | CM0473 | 3.1 | 3.2 |
| 2018/2019 | INTRODUCTION TO CODING | ET4018 | 2.7 | 3.1 |
| 2018/2019 | INTRODUZIONE ALLA PROGRAMMAZIONE | NS001A | 3.3 | 3.2 |
| 2019/2020 | ARCHITETTURA DEGLI ELABORATORI | CT0005 | 7.6 | 7.9 |
| 2019/2020 | INFORMATION RETRIEVAL AND WEB SEARCH | CM0473 | 6.9 | 7.9 |
| 2019/2020 | INTRODUCTION TO CODING | ET4018 | 8 | 7.6 |
| 2020/2021 | ARCHITETTURA DEGLI ELABORATORI | CT0005 | 7.3 | 8.1 |
| 2020/2021 | COMPUTER PROGRAMMING AND DATA MANAGEMENT | EM1404 | 7.3 | 7.8 |
| 2020/2021 | INFORMATION RETRIEVAL AND WEB SEARCH | CM0473 | 7.3 | 8.1 |
Tesi
| Anno solare | Tipologia | Tesi Relatore | Tesi Correlatore |
| --- | --- | --- | --- |
| 2019 | Corso di dottorato | 1 | |
| 2019 | Corso di laurea | 2 | |
| 2020 | Corso di laurea | 2 | |
| 2020 | Corso di laurea magistrale | 2 | |
| 2021 | Corso di laurea magistrale | 1 | |
Ricerche sviluppate e in corso
Adversarial Machine Learning
Calcolo Parallelo su piattaforme GPU e Cloud
Data Mining
Data warehousing e Data mining
Information Retrieval
Information Retrieval e Search
Web Mining
Pubblicazioni realizzate nel triennio
Calzavara S.; Cazzaro L.; Lucchese C.; Marcuzzi F.; Orlando S. (2022), Beyond robustness: Resilience verification of tree-based classifiers in COMPUTERS & SECURITY, vol. 121, pp. 102843 (ISSN 0167-4048) (Articolo su rivista)
Seyum Assefa Abebe, Claudio Lucchese, Salvatore Orlando (2022), EiFFFeL: Enforcing Fairness in Forests by Flipping Leaves , Proceedings of the 37th ACM/SIGAPP Symposium on Applied Computing in PROCEEDINGS OF THE .. ACM SYMPOSIUM ON APPLIED COMPUTING, New York, NY, USA,, ACM, pp. 429-436, Convegno: SYMPOSIUM ON APPLIED COMPUTING, 25/04/2022 - 29/04/2022 (Articolo in Atti di convegno)
Lucchese, Claudio; Nardini, Franco Maria; Orlando, Salvatore; Perego, Raffaele; Veneri, Alberto (2022), ILMART: Interpretable Ranking with Constrained LambdaMART , SIGIR 2022 - Proceedings of the 45th International ACM SIGIR Conference on Research and Development in Information Retrieval, New York, Association for Computing Machinery, Inc, pp. 2255-2259, Convegno: 45th International ACM SIGIR Conference on Research and Development in Information Retrieval, 11/07/2022-15/07/2022 (ISBN 9781450387323) (Articolo in Atti di convegno)
Calzavara, Stefano; Lucchese, Claudio; Marcuzzi, Federico; Orlando, Salvatore (2021), Feature partitioning for robust tree ensembles and their certification in adversarial scenarios in EURASIP JOURNAL ON INFORMATION SECURITY, vol. 2021 (ISSN 2510-523X) (Articolo su rivista)
Busolin F.; Lucchese C.; Nardini F.M.; Orlando S.; Perego R.; Trani S. (2021), Learning Early Exit Strategies for Additive Ranking Ensembles , SIGIR 2021 - Proceedings of the 44th International ACM SIGIR Conference on Research and Development in Information Retrieval, Association for Computing Machinery, Inc, pp. 2217-2221, Convegno: 44th International ACM SIGIR Conference on Research and Development in Information Retrieval, SIGIR 2021, 2021 (ISBN 9781450380379) (Articolo in Atti di convegno)
Domenico DATO, Claudio Lucchese, Franco Maria NARDINI, Salvatore Orlando, Raffaele PEREGO, Nicola TONELLOTTO, Rossano Venturini (2021), Method to rank documents by a computer, using additive ensembles of regression trees and cache optimisation, and search engine using such a method BREVETTO NUM. US11106685B2 (Brevetto)
Merico, E.; Conte, M.; Grasso, F.M.; Cesari, D.; Gambaro, A.; Morabito, E.; Gregoris, E.; Orlando, S.; Alebić-Juretić, A.; Zubak, V.; Mifka, B.; Contini, D. (2020), Comparison of the impact of ships to size-segregated particle concentrations in two harbour cities of northern Adriatic Sea in ENVIRONMENTAL POLLUTION, vol. N/D, pp. 115175 (ISSN 0269-7491) (Articolo su rivista)
Calzavara S.; Lucchese C.; Tolomei G.; Abebe S.A.; Orlando S. (2020), Treant: training evasion-aware decision trees in DATA MINING AND KNOWLEDGE DISCOVERY, vol. N/A (ISSN 1384-5810) (Articolo su rivista)
Lucchese C.; Nardini F.M.; Orlando S.; Perego R.; Trani S. (2020), Query-level Early Exit for Additive Learning-to-Rank Ensembles , SIGIR 2020 - Proceedings of the 43rd International ACM SIGIR Conference on Research and Development in Information Retrieval, Association for Computing Machinery, Inc, pp. 2033-2036, Convegno: 43rd Annual International ACM SIGIR Conference on Research and Development in Information Retrieval, SIGIR 2020, 2020 (ISBN 9781450380164) (Articolo in Atti di convegno)
Lettich, Francesco; Lucchese, Claudio; Nardini, Franco Maria; Orlando, Salvatore; Perego, Raffaele; Tonellotto, Nicola; Venturini, Rossano (2019), Parallel Traversal of Large Ensembles of Decision Trees in IEEE TRANSACTIONS ON PARALLEL AND DISTRIBUTED SYSTEMS, vol. 30, pp. 2075-2089 (ISSN 1045-9219) (Articolo su rivista)
Pourvali, Mohsen; Orlando, Salvatore; Omidvarborna, Hosna (2019), Topic Models and Fusion Methods: a Union to Improve Text Clustering and Cluster Labeling in INTERNATIONAL JOURNAL OF INTERACTIVE MULTIMEDIA AND ARTIFICIAL INTELLIGENCE, vol. 5, pp. 28-34 (ISSN 1989-1660) (Articolo su rivista)
B. QUINTAVALLE; S. ORLANDO (2019), SPARQL/T: A query language with SPARQL's syntax for semantic mining of textual complaints , 10th Italian Information Retrieval Workshop (IIR 2019), CEUR-WS on-line proceedings, Convegno: 10th Italian Information Retrieval Workshop, September 16–18, 2019 (Articolo in Atti di convegno)
Tesi di laurea/dottorato anno solare
Correlatore di ABEBE SEYUM ASSEFA, "Mitigating Unfairness and Adversarial Attacks in Machine Learning", 34° Cycle, Dottorato in Computer Science, UNIVE
Partecipazione a comitati editoriali di riviste/collane scientifiche
Partecipazione al comitato di programma della collana di conferenze internazionali:

- SIAM Data Mining (SDM) series
- ACM Knowledge Discovery and Data Mining (KDD) series
- IEEE Data Mining Conference (ICDM) series
- ACM Conference on Information and Knowledge Management (CIKM) series
- ECML PKDD Conference series
- Euro-par Conference series
- ACM Symposium on Applied Computing (SAC) series
- Pacific-Asia Conference on Knowledge Discovery and Data Mining (PAKDD) series
- Euromicro Int.l Conf. on Parallel, Distributed and Network-Based Computing (PDP) series

Partecipazione a comitati di molte altre conferenze/workshop.
Descrizione dell'attività di ricerca svolta nel triennio e gli obiettivi futuri
Durante il triennio sono state svolte ricerche sui seguenti temi:

1. Estrazione di informaziomni da dati testuali
2. Aspetti legati alla fainess metodi di machine learning
3. Aspetti di efficacia e efficienza di metodi di Learning-to-Rank per information retrieval
4. Metodi per allenare modelli robusti di machine leaning basati su foreste di alberi contro attacchi avversari (adversarial machine learning)
5. Aspetti legati all'interpretabilità dei metodi di learning-to-rank

Per il triennio prossimo si propone di proseguire le attività sulle linee di ricerca precedenti, in particolare sui punti 3-4-5, affrontando le moderne applicazioni di Neural IR per dati testuali.

Inoltre, all'interno di due progetti PNRR appena approvati, le attività riguarderanno applicazioni di data mining a dati turistici, e adversarial machine learning.


Partecipazioni a progetti:
- ADMIN 4D - ID. DOMANDA 10065402
- MASTER, GA 777695
- ECOMOBILITY, N. 10043082
- ADAPT - SIN_00464 COLL@BORA
- ADAPT - SIN_00190 BRAILLELAB
Menzioni e premi ricevuti
Co-autore del brevetto US (2021): Method to rank documents by a computer, using additive ensembles of regression trees and cache optimisation, and search engine using such a method BREVETTO NUM. US11106685B2
Seminari su invito tenuti presso altre Università, Centri di Ricerca, Aziende, etc.
Cicli di seminari (10 ore) nel corso di Dottorato in Cognitive and Cultural Systems dell'IMT di Lucca su: "Data Analysis and Management for Cultural Heritage".

A.A. 2019-20, 2020-21, 2021-22
Altre attività scientifiche
Partecipazione al comitato di programma di collane di conferenze internazionali:
- ACM SIGIR series - Conference on Research and Development in Information Retrieval (2020, 2022)
- ACM CIKM series - Conference on Information and Knowledge Management (2020, 2021, 2022)
- ECIR series - European Conference on Information Retrieval(2020, 2021, 2022)
Incarichi accademici e attività organizzative
- Delegato alla didattica del DAIS (fino a Ottobre 2020)
- Direttore di Dipartimento (DAIS) - da Ottobre 2020
- Membro del Senato Accademico - da Ottobre 2020
- Vicepresidente del GRIN (Gruppo Informatici del SSD INF/01) - tutto il triennio
Componente di Collegi didattici, Comitati e Commissioni di Dipartimento, Commissioni di Ateneo
- Membro del collegio didattico del CdL in "Hospitality Innovation and e-Tourism" (da Settembre 2020)
- Membro del collegio di dottorato in "Polar Science" - tutto il triennio