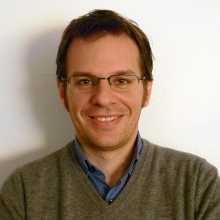 Dati relazione
Periodo di riferimento

19/10/2018 - 31/12/2019
Afferenza

Dipartimento di Scienze Ambientali, Informatica e Statistica
Ruolo

Professori associati
Attività didattica
| A.A. | Insegnamento | Codice | Voto (max 4) | Voto medio area (max 4) |
| --- | --- | --- | --- | --- |
| 2018/2019 | ANALISI DEI DATI | CT0427 | 3.6 | 3.2 |
| 2018/2019 | STATISTICAL INFERENCE AND LEARNING | CM0471 | 3.4 | 3.2 |
Tesi
| Anno solare | Tipologia | Tesi Relatore | Tesi Correlatore |
| --- | --- | --- | --- |
| 2018 | Corso di laurea magistrale | 1 | |
Finanziamenti
Marie Curie Fellowship. Fellow Dr. Xanthi Penteli. Role: Supervisor
Ricerche sviluppate e in corso
Meta analisi
Metodi per la biosorveglianza
Metodi statistici in bibliometria
Modellazione di dati spaziali
Modelli per confronti a coppie
Modelli statistici per dati di conteggio
Teoria delle pseudo-verosimiglianze
Pubblicazioni realizzate nel triennio
Zambello, Renato*; Crimì, Filippo; Lico, Albana; Barilà, Gregorio; Branca, Antonio; Guolo, Annamaria; Varin, Cristiano; Vezzaro, Roberto; Checuz, Lucia; Scapin, Vanna; Berno, Tamara; Pizzi, Marco; Ponzoni, Alberto; De Biasi, Ercole; Vio, Stefania; Semenzato, Gianpietro; Zucchetta, Pietro; Lacognata, Carmelo (2019), Whole-body low-dose CT recognizes two distinct patterns of lytic lesions in multiple myeloma patients with different disease metabolism at PET/MRI in ANNALS OF HEMATOLOGY, vol. 98, pp. 679-689 (ISSN 0939-5555) (Articolo su rivista)
Andrea Spolaor, Hélène Angot, Marco Roman, Aurélien Dommergue, Claudio Scarchilli, Massimiliano Vardè, Massimo Del Guasta, Xanthi Pedeli, Cristiano Varin, Francesca Sprovieri, Olivier Magand, Michel Legrand, Carlo Barbante, Warren R.L. Cairns (2018), Feedback mechanisms between snow and atmospheric mercury: Results and observations from field campaigns on the Antarctic plateau in CHEMOSPHERE, vol. 197, pp. 306-317 (ISSN 0045-6535) (Articolo su rivista)
Dario Battistel, Natalie M. Kehrwald, Piero Zennaro, Giuseppe Pellegrino, Elena Barbaro, Roberta Zangrando, Xanthi X. Pedeli, Cristiano Varin, Andrea Spolaor, Paul T. Vallelonga, Andrea Gambaro, Carlo Barbante (2018), High-latitude Southern Hemisphere fire history during the mid to late Holocene (6000–750 BP) in CLIMATE OF THE PAST, vol. 14, pp. 871-886 (ISSN 1814-9324) (Articolo su rivista)
Cattelan Manuela; Varin Cristiano (2018), Marginal logistic regression for spatially clustered binary data in JOURNAL OF THE ROYAL STATISTICAL SOCIETY SERIES C-APPLIED STATISTICS, vol. 67, pp. 939-959 (ISSN 0035-9254) (Articolo su rivista)
Tesi di dottorato interateneo
Supervisore della tesi di dottorato in Statistica di Alessandro Gagliardi. Sede: Università di Padova. Consegna della tesi prevista: settembre 2020.

(vige un accordo con il Dipartimento di Statistica dell'Università di Padova per cui i docenti di statistica dell'Università Ca' Foscari possono supervisionare i loro dottorandi)
Partecipazione a comitati editoriali di riviste/collane scientifiche
2018-2022: Associate editor della rivista Statistical Methods and Applications
Descrizione dell'attività di ricerca svolta nel triennio e gli obiettivi futuri
Durante lo scorcio del triennio oggetto di questa relazione (14 mesi) la mia attività principale di ricerca ha riguardato lo sviluppo di metodi statistici per analizzare dati discreti dipendenti. In particolare, ho scritto un articolo sull'analisi di dati binari spazialmente distribuiti (Cattelan e Varin, 2018) e uno sull'analisi di serie storiche di conteggio (Pedeli e Varin, 2020: l'articolo è stato accettato e quindi pubblicato successivamente al periodo oggetto di questa relazione). Entrambi gli articoli sono stati pubblicati su riviste classificate in fascia A nell'ultimo esercizio di valutazione VQR.

Parallelamente, ho lavorato allo sviluppo di metodi per descrivere le relazioni fra serie storiche irregolari e non allineate, un problema comune in paleoclimatologia. Questa attività si avvale anche della colloborazione del dr. Alessandro Gagliardi che sta svolgendo un dottorato di ricerca in Statistica su questo tema sotto la mia supervisione.

Infine, ho contribuito con le analisi statistiche alla redazione di due articoli relativi a progetti di Chimica Analitica di docenti del mio dipartimento e un articolo di Ematologia Oncologica di personale medico dell'Ospedale e dell'Università di Padova.

Gli obiettivi futuri della mia attività di ricerca sono:
- sviluppo di metodi statistici scalabili per analizzare dataset di grandi dimensioni;
- studio del disegno ottimale delle verosimiglianze composite;
- costruzioni di modelli flessibili per dati discreti dipendenti;
- implementazione dei metodi sviluppati in software libero e open-source.
Menzioni e premi ricevuti
Gli articoli:
- "Random-effects meta-analysis: the number of studies matters" (coautore A. Guolo)
- "An overview of composite likelihood methods" (coautori: N. Reid e D. Firth)
sono classificati come "Highly Cited Papers" nel database Web of Science per la categoria "Mathematics", ovvero appartengono al 1% degli articoli più citati della categoria del loro anno di pubblicazione.
Relazioni invitate presso convegni o workshops
Relazioni invitate:
- 'Rating with the pairwise empirical Bayes method'
12th International Conference CMStatististics, University of London
- 'Designing efficient composite likelihoods'
11th International Conference CMStatististics, University of Pisa
- 'Composite likelihoods and categorical data analysis'
Workshop Challenges for Categorical Data Analysis, University of Aachen
Altre attività scientifiche
Partecipazone a comitati scientifici di conferenze:
- `12th ERCIM Conference on Computational and Methodological Statistics'
University of London
- '12th Classification and Data Analysis Group (CLADAG) Conference'
University of Cassino and Southern Lazio, Italy

Attività di valutazione (peer-review) per riviste scientifiche:
- Biometrika; Journal of the American Statistical Association; Statistics in Medicine; STAT

Attività di valutazione (peer-review) per conferenze scientifiche:
- '12th Classification and Data Analysis Group (CLADAG) Conference'
Incarichi accademici e attività organizzative
Delegato alle selezioni del Collegio Didattico del Collegio Internazionale di Ca' Foscari
Componente di Collegi didattici, Comitati e Commissioni di Dipartimento, Commissioni di Ateneo
Componente delle seguenti commissioni per tutto il periodo oggetto di questa relazione

Commissioni di Ateneo:
- Componente del Presidio della Qualità
- Componente del Collegio Didattico del Collegio Internazionale di Ca' Foscari

Commissioni interdipartimentali:
- Componente del Collegio del Dottorato in Scienza e Gestione dei Cambiamenti Climatici