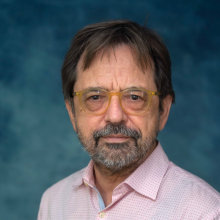 PASCHKE Peter Martin
Position

Researcher
Telephone

041 234 7844
E-mail
Fax

041 234 7850
Scientific sector (SSD)

LINGUA E TRADUZIONE - LINGUA TEDESCA [L-LIN/14]
Website

www.unive.it/persone/paschke (personal record)

Dati relazione
Periodo di riferimento

03/11/2018 - 02/11/2021
Afferenza

Dipartimento di Studi Linguistici e Culturali Comparati
Ruolo

Ricercatori Universitari
Attività didattica
| A.A. | Insegnamento | Codice | Voto | Voto medio area |
| --- | --- | --- | --- | --- |
| 2018/2019 | LINGUA TEDESCA 1 | LT0052 | 3.2 | 3.2 |
| 2018/2019 | LINGUA TEDESCA 2 | LT0062 | 3.2 | 3.2 |
| 2019/2020 | LINGUA TEDESCA | LM0062 | 9.3 | 8.1 |
| 2019/2020 | LINGUA TEDESCA 1 | LT0052 | 7.8 | 8.1 |
| 2020/2021 | LINGUA TEDESCA | LM0062 | 8.2 | 8.3 |
| 2020/2021 | LINGUA TEDESCA 1 | LT0052 | 9 | 8.3 |
Tesi
| Anno solare | Tipologia | Tesi Relatore | Tesi Correlatore |
| --- | --- | --- | --- |
| 2018 | Corso di laurea | 3 | |
| 2018 | Corso di laurea magistrale | | 1 |
| 2019 | Corso di laurea | 6 | |
| 2020 | Corso di laurea | 8 | 1 |
Ricerche sviluppate e in corso
Accento di parola e di frase nei parlanti italofoni del tedesco
Il discorso indiretto libero in tedesco
L'accento straniero: ricerche interdisciplinari per il dipartimento d'eccellenza (inglese, russo, tedesco, spagnolo, francese)
Soggetti impersonali in tedesco e italiano
Pubblicazioni realizzate nel triennio
Paschke (2021), Unbestimmte Subjekte: zur problematischen Äquivalenz von deutschem "man" und italienischem "si" in LINGUISTIK ONLINE, vol. 111, pp. 167-186 (ISSN 1615-3014) (Articolo su rivista)
Paschke (2021), Wahrnehmung und Selbstbeurteilung des fremden Akzents durch Sprachlernende: Forschungsstand und Ergebnisse einer Befragung an der Universität Venedig in RASSEGNA ITALIANA DI LINGUISTICA APPLICATA, vol. 53, pp. 227-242 (ISSN 0033-9725) (Articolo su rivista)
Paschke, Peter (2021), Grzeszczakowska-Pawlikowska, Beata: Rhetorische Kompetenzen in der Fremdsprache Deutsch (DaF). Wirkung und Verständlichkeit polnischer Studentinnen in der interkulturellen Hochschulkommunikation. Berlin: Frank & Timme, 2019 (Schriften zur Sprechwissenschaft und Phonetik, 19). – ISBN 978-3-7329-0543-0. 350 Seiten, € 49,80 in INFORMATIONEN DEUTSCH ALS FREMDSPRACHE, vol. 48, pp. 226-231 (ISSN 2511-0853) (Recensione in rivista)
Paschke, Peter (2020), Fabricius-Hansen, Cathrine; Solfjeld, Kåre; Pitz, Anneliese: Der Konjunktiv. Formen und Spielräume. Tübingen: Stauffenburg, 2018 (Stauffenburg Linguistik, 100). – ISBN 978-3-95809-521-2. 270 Seiten, € 44,80 in INFORMATIONEN DEUTSCH ALS FREMDSPRACHE, vol. 47, pp. 198-202 (ISSN 2511-0853) (Recensione in rivista)
Vogt, Barbara; Paschke, Peter (2018), Does pragmatics beat syntax? Evidence from focus accent placement in the semi-spontaneous speech of Italian learners of German in LINGUISTIK ONLINE, vol. 93, pp. 97-113 (ISSN 1615-3014) (Articolo su rivista)
Tesi di laurea/dottorato anno solare
Tesi laurea triennale: 867669 SERRA MARGHERITA – 3/2021
Tesi laurea triennale: 875723 GAVIOLI LISA – 7/2021
Tesi laurea magistrale Corralatore 849083 BRAGATO SILVIA - 3/2021
Descrizione dell'attività di ricerca svolta nel triennio e gli obiettivi futuri
• Accento di parola e di frase nei parlanti italofoni di tedesco
A questo filone appartengono studi sui processi acquisizionali della prosodia tedesca in apprendenti italofoni, in particolare sugli accenti di frase (accenti focali) in posizione non finale, generalmente difficili da acquisire per apprendenti di lingua italiana. Da una ricerca basata su produzioni orali semi-spontanee di dieci studenti di lingue (LCSL) emergeva che gli accenti non finali realizzati spontaneamente non erano usati a caso. Tuttavia, la ricerca, come anche quella precedente con setting sperimentale, evidenziava una distribuzione equa fra accenti non finali dovuti a fattori sintattici e a fattori pragmatici, smentendo, quindi, l'idea che i fattori semantico-pragmatici presenti nel focus ristretto potessero costituire un vantaggio nell'acquisizione dell'accento focale non finale. I risultati sono stati pubblicati a dicembre 2018 sulla rivista "Linguistik online" (con peer-review, classe A).

• Soggetti impersonali in tedesco e italiano
Questa ricerca esamina frasi tedesche con "man" e frasi italiane con "si" impersonale o passivante che sono spesso presentate come equivalenti in grammatiche contrastive. Tuttavia, "man" non può riferirsi al ruolo del parlante, a differenza del "si" italiano. Quindi si è analizzata la possibile gamma di referenza dei due pronomi. Risultati: la lettura più comune di "man" e "si" in entrambe le lingue è quella generica, parafrasabile con "jedermann". Invece si verificano divergenze sistematiche nella lettura particolare, cioè con referenza a singoli soggetti non specificati. Mentre "man" caratterizza il soggetto come anonimo e non include mai il parlante o l'interlocutore, il pronome "si", a seconda della classe del verbo obbligatoriamente include o esclude il parlante. Sono state esaminate anche altre forme di soggetti indeterminati, vale a dire gli usi non anaforici die "sie" (pl.) e del soggetto nullo plurale di terza persona italiano, nonché il cosiddetto passivo impersonale tedesco. I risultati di questa ricerca sono stati pubblicati su "Linguistik online" (con peer-review, classe A).

• L'accento straniero: ricerche interdisciplinari per il dipartimento d'eccellenza (inglese, russo, tedesco, spagnolo, francese)
Nel quadro del Progetto d'Eccellenza del Dipartimento di Studi Linguistici e Culturali Comparati (DSLCC) si è proposta una ricerca interdisciplinare sull'accento straniero e, più in generale sulla pronuncia in lingua straniera degli studenti del corso di laurea "Lingue e civiltà e scienze del linguaggio (LCSL)", alla quale hanno aderito, oltre al proponente, docenti delle lingue inglese, russo, spagnolo e francese. In una prima fase si sono focalizzati soprattutto gli atteggiamenti e le (auto)valutazioni degli studenti, rilevati (insieme a elementi di biografia linguistica) tramite un dettagliato questionario online, pilotato a maggio 2019 e somministrato a tutti gli studenti immatricolati al primo anno del corso LCSL negli a.a. 2019-20 e 2020-21. Per la lingua tedesca si sono indagati anche: a) la capacità degli studenti di riconoscere e valutare un accento, b) le loro conoscenze sulla pronuncia della lingua tedesca. Studi preparatori e risultati parziali sono stati pubblicati dal gruppo di ricerca in una sezione monografica (a cura di Ignacio Arroyo Hernández) della rivista "Rassegna italiana di linguistica applicata" (con peer-review, rivista classe A), tra cui un mio contributo sulla percezione e autovalutazione dell'accento straniero da parte degli apprendenti. Al convegno mondiale della Germanistica (IVG, Palermo, 2021, anche online) ho presentato una relazione su "Accento straniero in studenti italiani di germanistica: percezione, sapere fonologico e atteggiamenti" (articolo in corso di pubblicazione). Insieme a David Newbold sto curando un volume per Ed. Ca' Foscari (collana SAIL) dal titolo: "Accents and pronunciation: attitudes of Italian university students of languages" con contributi (in lingua inglese) che presentano e analizzano i risultati complessivi conseguiti con il questionario. In questo volume, insieme a Ignacio Arroyo Hernández ho scritto il capitolo su "Perceptual, affective and cognitive factors of L2 pronunciation and foreign accent: a survey with Italian university students majoring in languages".
Altri prodotti scientifici
Pubblicazioni in preparazione/in corso di stampa:
Paschke, Peter, David Newbold (eds): L2 accents and pronunciation: attitudes, opinions and self-evaluations of Italian university students of languages, Venezia: Edizioni Ca' Foscari (collana SAIL).
Ignacio Arroyo Hernández, Peter Paschke: "Perceptual, affective and cognitive factors of L2 pronunciation and foreign accent: a survey with Italian university students majoring in languages". In: Paschke/Newbold (eds.) v. sopra.
Paschke, Peter: "L2-Aussprache und fremder Akzent: Einstellungen italienischer Germanistikstudierender".
Relazioni invitate presso convegni o workshops
IVG-Kongress 7/2021 (Palermo e online): presentazione dal titolo "Fremder Akzent bei italienischen Germanistikstudierenden: Wahrnehmung, phonologisches Wissen und Einstellungen"
Seminari su invito tenuti presso altre Università, Centri di Ricerca, Aziende, etc.
13/11/2018 all'Università di Ferrara, Dipartimento di Studi Umanistici. Conferenza su invito dal titolo "Berufsbezogener Deutschunterricht für den Bereich Tourismus"
Altre attività scientifiche
11/2019 Peer review di relazioni proposte per NILCS 2020 (L'Aquila)
3/2020 Peer review per un contributo agli atti del convegno "Kontrastive Linguistik" (Milano 10/2018) per la rivista (classe A) Linguistik Online
8/2021 per un articolo da pubblicare sul n. 2/2021 della rivista "Korpora DaF"
Incarichi accademici e attività organizzative
Dall'inizio del periodo fino a ottobre 2020 Referente per i rapporti con il CLA/ Comitato Scientifico CLA (nel triennio 2017-2020 di direzione Valle Ojeda).
Maggio 2020: Commissione per la selezione di teaching assistant (Presidente: prof. Serragiotto)
2018-19 RFL per le dott.sse Neumann e Feldner
2019-20 RFL per le dott.sse Neumann e Feldner
2020-21 RFL per la dott.ssa Neumann
Membro della Commissione esaminatrice delle domande di partecipazione alla Selezione pubblica per il conferimento di incarichi aventi per oggetto lo svolgimento di attività didattiche integrative di lingua tedesca, anno 2019 (decreto della Direttrice del CLA, prot. num. 1673 del 14/01/2019), anno 2000 (decreto della Direttrice del CLA n. 4/2020, prot. num. 1454 del 9.1.2020) e anno 2021 (decreto della Direttrice del CLA n. 14/2021, prot. num. 7351 del 3.2.2021)
Presidente della Commissione selezionatrice (tutorato specialistico anno solare 2019), Decreto della Direttrice DSLCC n. 230/2019, Prot. n. 013278 del 7/3/2019).
Altre informazioni
Affiliazioni:
AIG – Associazione Italiana di Germanistica
GAL – Gesellschaft für angewandte Linguistik e.V.