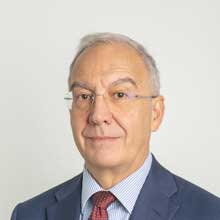 Dati relazione
Periodo di riferimento

02/11/2015 - 01/11/2018
Afferenza

Dipartimento di Management
Ruolo

Professori ordinari
Attività didattica
| A.A. | Insegnamento | Codice | Voto (max 4) | Voto medio area (max 4) |
| --- | --- | --- | --- | --- |
| 2015/2016 | ADVANCED CORPORATE FINANCE | EM5026 | 2.8 | 3.1 |
| 2015/2016 | FINANCIAL POLICIES & INVESTMENT STRATEGIES | EM4040 | 3.2 | 3.1 |
| 2015/2016 | FINANZA AZIENDALE | ET0033 | 3 | 3.1 |
| 2015/2016 | LA SOSTENIBILITA' FINANZIARIA | EM4031 | | |
| 2016/2017 | ADVANCED CORPORATE FINANCE | EM5026 | 3.2 | 3.1 |
| 2016/2017 | FINANZA AZIENDALE | ET0033 | 3.1 | 3.1 |
| 2016/2017 | INTERNATIONAL FINANCE AND BANKING IN ASIA | LM6280 | 2.9 | 3.2 |
| 2016/2017 | POLITICHE FINANZIARIE E STRATEGIE DI INVESTIMENTO | EM4012 | 2.5 | 3.1 |
| 2017/2018 | FINANZA AZIENDALE | ET0033 | 3 | 3.1 |
| 2017/2018 | INTERNATIONAL FINANCE AND BANKING IN ASIA | LM6280 | 3 | 3.2 |
| 2017/2018 | POLITICHE FINANZIARIE E STRATEGIE DI INVESTIMENTO | EM4050 | 3 | 3.1 |
Tesi
| Anno solare | Tipologia | Tesi Relatore | Tesi Correlatore |
| --- | --- | --- | --- |
| 2015 | Corso di laurea | 4 | |
| 2015 | Corso di laurea magistrale | 10 | 4 |
| 2016 | Corso di laurea | 4 | |
| 2016 | Corso di laurea magistrale | 7 | 9 |
| 2017 | Corso di laurea | 5 | |
| 2017 | Corso di laurea magistrale | 13 | 3 |
Finanziamenti
Perequazione specifica aziendale per le imprese minori
Ricerche sviluppate e in corso
Il ricorso agli strumenti derivati per la copertura dei rischi finanziari
Investor Relations and Corporate Social Responsability
Rischio informativo e comunicazione finanziaria: il ruolo dell'inverstor relation manager
The value of Enterprise Risk Management
Pubblicazioni realizzate nel triennio
Bertinetti, Giorgio Stefano; Gardenal, Gloria (2016), Enterprise Risk Management and Integrated Reporting: is there a synergism? in AA.VV., Integrated Reporting: a new accounting disclosure, Palgrave MacMillan, pp. 205-230 (ISBN 978-1-137-55149-8; 978-1-137-55148-1) (Articolo su libro)
Partecipazione a comitati editoriali di riviste/collane scientifiche
Membro del comitato scientifico della rivista Finanza Marketing e Produzione, Università Bocconi, ed. EGEA.

Presidente del Comitato scientifico dell'Osservatorio Economico-Giuridico Latino Americano e del Comitato di redazione della sua rivista "Al News - Il notiziario economico-giuridico per l'America Latina"
Descrizione dell'attività di ricerca svolta nel triennio e gli obiettivi futuri
I temi di ricerca affrontati e sui quali prosegue l'attività sono:
- Enterprise risk management (ERM) e comunicazione finanziaria;
- L'impatto dell'ERM sul valore e sui prezzi dielle azioni;
- Etica e valore d'impresa: il rischio reputazionale;
- Approccio Shared value e performance economico-finanziaria delle aziende.

Altri progetti avviati riguardano il finanziamento, la sopravvivenza e il successo o il fallimento delle start-up.
Relazioni invitate presso convegni o workshops
Relazione: What determines the success of a start-up? A survival analysis. G-Forum, Stuttgart, 11 October 2018.
Relazione: Enterprise risk management and integrated reporting: is there a synergism?, 11th International Conference on Asian Financial Markets, Nagasaki, 19-20 dicembre 2015.
Seminari su invito tenuti presso altre Università, Centri di Ricerca, Aziende, etc.
Maggio 2016- University of Nagasaki- Anti-fragile Italian companies (progetto overseas)

Luglio 2018 - University of Adelaide - seminario "Strategy & Financial Innovation in Construction Industry", nell'ambito del programma SCRIBE21

Settembre 2018 - Università di Cagliari - Chi finanziarà le imprese di domani? Modelli evolutivi di banca e nuovi mercati.
Altre attività scientifiche
Referee per The Journal of Entrepreneurial Finance;
Referee per il Global Finance Journal;
Peer-review di progetti di monografie per conto di Pearson ed.;
Referee per la selezione dei paper della International Risk Management Conference 2015, 2016 e 2017.
Altre attività didattiche
Docente al Master in Internal Audit di Ca' Foscari Challenge School;
Docente al Master dell'Innovazione Sociale Strategica di Ca' Foscari Challange School.
Incarichi accademici e attività organizzative
Coordinatore del Corso di Laurea Magistrale in Amministrazione Finanza e Controllo (da maggio 2015).

Direttore del Laboratorio di ricerca "Rischio, Sostenibilità e Misure di Performance delle Imprese"(per l'intero triennio)
Componente di Collegi didattici, Comitati e Commissioni di Dipartimento, Commissioni di Ateneo
Collegio Didattico del Corso di Laurea Magistrale in Amministrazione Finanza e Controllo (da maggio 2015)
Membro della Comitato scientifico per le celebrazioni ufficiali dei 150 anni di Ca' Foscari (marzo 2016 - giugno 2018).
Membro del gruppo di lavoro per la gestione delle residenze studentesche in via di realizzazione a San Giobbe e in Via Torino (ottobre 2017 - ...)
Attività e incarichi esterni
Revisore dei conti del CUS Venezia (da maggio 2015)

Consigliere di Amministrazione dello Spin-off Srategy Innovation S.r.l. in rappresentanza dell'Università Ca' Foscari (da settembre 2015)

Consigliere di Amministrazione di Edizioni Ca' Foscari S.r.l. (da luglio 2016 a agosto 2017)

Membro del Consiglio Direttivo dell'Accademia Italiana di Economia Aziendale (AIDEA)(per l'intero triennio)