CASELLATO Alessandro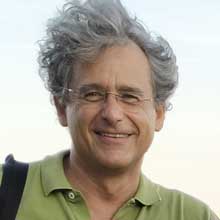 Dati relazione
| | |
| --- | --- |
| Periodo di riferimento | 15/02/2017 - 14/02/2020 |
| Afferenza | Dipartimento di Studi Umanistici |
| Ruolo | Professori associati |
Attività didattica
| A.A. | Insegnamento | Codice | Voto | Voto medio area |
| --- | --- | --- | --- | --- |
| 2016/2017 | STORIA DELL'ITALIA CONTEMPORANEA | FT0249 | 3.7 | 3.3 |
| 2016/2017 | STORIA ORALE SP. | FM0229 | 3.6 | 3.3 |
| 2017/2018 | STORIA DELL'ITALIA CONTEMPORANEA | FT0249 | 3.5 | 3.3 |
| 2017/2018 | STORIA ORALE SP. | FM0229 | 3.7 | 3.3 |
| 2018/2019 | DAL MITO DELLA REPUBBLICA ALLA CITTÀ METROPOLITANA | NU001C | 3.9 | 3.3 |
| 2018/2019 | STORIA DELL'ITALIA CONTEMPORANEA | FT0249 | 3.5 | 3.3 |
| 2018/2019 | STORIA ORALE SP. | FM0229 | 3.8 | 3.3 |
Tesi
| Anno solare | Tipologia | Tesi Relatore | Tesi Correlatore |
| --- | --- | --- | --- |
| 2017 | Corso di laurea | 10 | |
| 2017 | Corso di laurea magistrale | 6 | 5 |
| 2018 | Corso di laurea | 9 | |
| 2018 | Corso di laurea magistrale | 6 | 5 |
| 2018 | Corso di laurea specialistica | | 1 |
| 2019 | Corso di laurea | 5 | |
| 2019 | Corso di laurea magistrale | 4 | 3 |
Ricerche sviluppate e in corso
Archivi orali: creazione, conservazione, valorizzazione e riuso
Buone pratiche di storia orale: aggiornamento, applicazioni, sperimentazione
Esperienza e memoria dell'attivismo politico, indagato attraverso storie locali, biografie e autobiografie, network familiari
Storia del lavoro, dei lavoratori, delle culture del lavoro e delle organizzazioni sindacali
Pubblicazioni realizzate nel triennio
Alessandro Casellato (2020), Il canto dell'addio in Domenico Infantolino, Patria di parole Autobiografia degli italiani di Libia, CLEUP, pp. 15-20 (ISBN 9788854952652) (Prefazione/Postfazione)
Alessandro Casellato (2020), Saverio Tutino , Dizionario Biografico degli Italiani, Istituto dell'Enciclopedia Italiana, vol. 97 (ISBN 978-88-12-00032-6) (Voce in dizionario/enciclopedia)
A. Casellato, G. FAvero (2019), Introduzione in VENETICA, vol. 32, pp. 7-10 (ISSN 1125-193X) (Articolo su rivista)
Alessandro Casellato (2019), Merica Merica. Permanenze, varianti e rimozioni nelle memorie d'emigrazione in VENETICA, vol. 57, pp. 199-216 (ISSN 1125-193X) (Articolo su rivista)
Alessandro Casellato (2019), Nuto Revelli, la storia orale e il popolo perduto in IL PRESENTE E LA STORIA, vol. 96, pp. 167-175 (ISSN 1121-7499) (Articolo su rivista)
Alessandro Casellato (2019), Pagine autobiografiche del rettore Agostino Lanzillo in VENETICA, vol. 2/2018-97 (ISSN 1125-193X) (Articolo su rivista)
Alessandro Casellato (2019), Strabismi e convergenze tra Clio e la DEA in LARES, vol. LXXXV, pp. 339-346 (ISSN 0023-8503) (Articolo su rivista)
Casellato (2019), Made in Italy storiografico. Esiti culturali di una sconfitta politica , Italia senza nazione. Lingue, culture, conflitti tra Medioevo ed età contemporanea, Quodlibet, pp. 159-177 (ISBN 9788822903914) (Articolo su libro)
(a cura di) A. Casellato, G. Favero (2019), Ca' Foscari e il Novecento in VENETICA, Verona, Cierre edizioni, vol. 32, pp. 1-320 (ISSN 1125-193X) (Curatela)
(a cura di) Alessandro Casellato (2019), Ca' Foscari e il Novecento, a cura di Alessandro Casellato e Giovanni Favero in VENETICA, Cierre (ISSN 1125-193X) (Curatela)
alessandro casellato (2018), Il sangue dei nostri bambini. Osservazioni e congetture su una falsa notizia del 1928 in VENETICA, vol. 54, pp. 69-87 (ISSN 1125-193X) (Articolo su rivista)
Casellato (2018), L'illusione provvisoria della presenza. Verità, finzione, immaginazione nella storia orale , Fonti orali e teatro. Memoria, storia, performance, Dipartimento delle Arti, Alma Mater Studiorum-Università di Bologna (ISBN 9788898010790) (Articolo su libro)
Casellato, Alessandro (2018), La regina in lacrime. Per una storia politica del monumento , La corte della Niobe. Il Sacrario dei Caduti cafoscarini, Edizioni Ca' Foscari - Digital Publishing, vol. 10, pp. 97-115 (ISBN 978-88-6969-282-6; 978-88-6969-281-9) (Articolo su libro)
Alessandro Casellato (2018), Tra la terra e il web. Piccola etnografia dei nostri studenti , Un accademico impaziente. Studi in onore di Glauco Sanga, Alessandria, Edizioni dell'Orso, pp. 607-617 (ISBN 978-88-6274-878-0) (Articolo su libro)
Casellato, Alessandro (2017), Il mestiere della storia orale. Stato dell'arte e buone pratiche in ARCHIVIO TRENTINO, vol. 1/2016, pp. 75-102 (ISSN 1125-8225) (Articolo su rivista)
Bruno, Bonomo; Casellato, Alessandro; Roberta, Garruccio (2017), «Maneggiare con cura». Un rapporto sulla redazione delle Buone pratiche per la storia orale in IL MESTIERE DI STORICO, vol. VII / 2, 2016, pp. 5-21 (ISSN 1594-3836) (Articolo su rivista)
Casellato Alessandro (2017), Dall'oralità alla scrittura. Storia e critica di un'intervista , Parlare d'anarchia. Le fonti orali per lo studio della militanza libertaria in Italia nel secondo Novecento, Milano, Biblion, pp. 133-157 (ISBN 978-88-98490-87-5) (Articolo su libro)
Casellato, Alessandro (2017), La guerra di Piero. Tracce sonore da Calamandrei a De André , Teatri di guerra. Da Omero agli ultimi giorni dell'umanità, Mimesis, pp. 295-305 (ISBN 9788857538747) (Articolo su libro)
Alessandro Casellato (2017), Storiografia e fonti orali sulle lotte del 1960-61 alla Zoppas , Sciopero! Zoppas 1960-61. Memoria di una lunga lotta per la dignità del lavoro, ISTRESCO, pp. 11-20 (ISBN 978-88-88880-93-8) (Breve introduzione)
Partecipazione a comitati editoriali di riviste/collane scientifiche
È stato condirettore della collana "Culture del lavoro" presso le Edizioni Ca' Foscari (2013-2020) e membro della redazione della rivista "Snodi. Pubblici e privati nella storia contemporanea" (2007-2013).
È membro della redazione di "Venetica" e de "La ricerca folklorica", del comitato editoriale di "Italia contemporanea", del comitato scientifico delle riviste scientifiche "Lares" e "Il de Martino", della collana "Storia Orale" dell'editore Editpress, del Centro Studi Trentin di Venezia e dell'Istituto per la storia della Resistenza e della società contemporanea della Marca trevigiana (di cui è stato condirettore dal 1998 al 2013).
È presidente dell'Associazione italiana di storia orale dal 2017.
Descrizione dell'attività di ricerca svolta nel triennio e gli obiettivi futuri
Nel campo della storia orale. Nel 2017 sono stato eletto presidente dell'Associazione italiana di storia orale (carica rinnovata nel 2019 per altri due anni).
Nell'AISO, l'attività scientifica si è svolta prevalentemente in tre ambiti: metodologia (aggiornamento delle Buone pratiche ai mutati contesti normativi e tecnologici), conservazione (archivi orali e loro digitalizzazione, valorizzazione e riuso) e didattica + public history (scuole di storia orale come "community organizing").
In particolare, ho coordinato due gruppi di ricerca nazionali sui temi Buone pratiche per la storia orale (2014-2015 e 2019-2020) e Vademecum per il trattamento delle fonti orali (2019-2020).
Grazie a un finanziamento del VeDPH, nel 2020 ho realizzato un Archivio di fonti orali di Ca' Foscari.
Nel 2020 ha preso avvio anche il progetto Marie Curie Individual fellowships "IT-POW FAMILIES: Families and Memories of Italian Prisoners of War in Yugoslavia after World War II" - 2020-2024 - fellow Urska Lampe.
Tra gli obiettivi futuri: la pubblicazione di un libro sulle Buone pratiche di storia orale; la conclusione del Vademecum per il trattamento delle fonti orali; il progetto Casa della memoria nel Rione Sanità di Napoli; un progetto sugli "archivi di ricerca", la loro salvaguardia e il possibile riuso; lo sviluppo dell'Archivio di fonti orali di Ca' Foscari.
Sul versante della storia del lavoro. Ho avviato con Gilda Zazzara una ricerca sulle metamorfosi del lavoro, del sindacato e delle culture politiche dagli anni '70 in avanti, attraverso un approccio biografico e prosopografico.
La ricerca è stata sviluppata grazie anche a un progetto biennale di ateneo su "Memorie e narrative della deindustrializzazione: Porto Marghera/Venezia (1965-2015)", ricercatrice Gilda Zazzara, e a un assegno di ricerca annuale (POR FSE 2014-2020) su "Metamorfosi sociale: dalla deindustrializzazione a nuovi sentieri occupazionali. Porto Marghera, dagli anni '70 al tempo presente", ricercatrice Valentina Bonello.
Tra gli obiettivi futuri: la pubblicazione della ricerca sul sindacato in Veneto negli anni '70, '80 e '90.
La ricerca nel campo della storia regionale e locale si è svolta soprattutto nell'ambito della rivista "Venetica" e in occasione del 150° di Ca' Foscari. In particolare, per "Venetica" ho pubblicato uno studio sulla circolazione delle false notizie e sulla credulità popolare, uno sulla circolazione e le varianti di un canto d'emigrazione, e un profilo intellettuale e politico del rettore di Ca' Foscari Agostino Lanzillo, all'interno del monografico curato insieme a Giovanni Favero dal titolo "Ca' Foscari e il Novecento" (2018).
Come delegato del rettore di Ca' Foscari per il Giorno della Memoria, nel 2018 ho curato la mostra "Ca' Foscari allo specchio. A 80 anni dalle leggi razziali".
Incarichi accademici e attività organizzative
Delegato del Rettore di Ca' Foscari per il Giorno della Memoria (2016-2018).
Comitato per le celebrazioni ufficiali dei 150 anni di Ca' Foscari (2016-2018).
Componente di Collegi didattici, Comitati e Commissioni di Dipartimento, Commissioni di Ateneo
Coordinatore del collegio didattico di Storia e componente del comitato per la didattica del DSU (2018-2020).