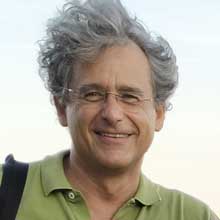 CASELLATO Alessandro
Position

Associate Professor
Telephone

041 234 9846
E-mail
Fax

041 234 9860
Scientific sector (SSD)

STORIA CONTEMPORANEA [M-STO/04]
Website

www.unive.it/persone/casellat (personal record)

Office
Dati relazione
Periodo di riferimento

15/02/2019 - 14/02/2022
Afferenza

Dipartimento di Studi Umanistici
Ruolo

Professori Associati
Attività didattica
| A.A. | Insegnamento | Codice | Voto | Voto medio area |
| --- | --- | --- | --- | --- |
| 2018/2019 | DAL MITO DELLA REPUBBLICA ALLA CITTÀ METROPOLITANA | NU001C | 3.9 | 3.3 |
| 2018/2019 | STORIA DELL'ITALIA CONTEMPORANEA | FT0249 | 3.5 | 3.3 |
| 2018/2019 | STORIA ORALE SP. | FM0229 | 3.8 | 3.3 |
| 2019/2020 | STORIA CONTEMPORANEA I | FT0270 | 8 | 8.3 |
| 2019/2020 | STORIA DELL'ITALIA CONTEMPORANEA | FT0249 | 9.3 | 8.3 |
| 2019/2020 | STORIA SOCIALE | FT0261 | 8.5 | 8.3 |
| 2020/2021 | STORIA CONTEMPORANEA I | FT0270 | 8.6 | 8.3 |
| 2020/2021 | STORIA DELL'ITALIA CONTEMPORANEA | FT0249 | 9.1 | 8.3 |
| 2020/2021 | STORIA ORALE SP. | FM0229 | 9.2 | 8.3 |
| 2020/2021 | STORIA SOCIALE | FT0261 | 9 | 8.3 |
Tesi
| Anno solare | Tipologia | Tesi Relatore | Tesi Correlatore |
| --- | --- | --- | --- |
| 2019 | Corso di laurea | 5 | |
| 2019 | Corso di laurea magistrale | 4 | 3 |
| 2020 | Corso di laurea | 5 | |
| 2020 | Corso di laurea magistrale | 4 | 5 |
| 2021 | Corso di laurea | 9 | 1 |
| 2021 | Corso di laurea magistrale | 3 | 4 |
Ricerche sviluppate e in corso
Archivi orali: creazione, conservazione, valorizzazione e riuso
Buone pratiche di storia orale: aggiornamento, applicazioni, sperimentazione
Esperienza e memoria dell'attivismo politico, indagato attraverso storie locali, biografie e autobiografie, network familiari
Storia del lavoro, dei lavoratori, delle culture del lavoro e delle organizzazioni sindacali
Pubblicazioni realizzate nel triennio
Alessandro Casellato, Gilda Zazzara (2022), Renzo e i suoi compagni. Una microstoria sindacale del Veneto , Roma, Donzelli (ISBN 9788855223676) (Monografia o trattato scientifico)
casellato alessandro (2022), Vademecum per il trattamento delle fonti orali: i punti qualificanti. Definizioni e presupposti legali in IL DE MARTINO, vol. 33, pp. 76-79 (ISSN 2281-8316) (Articolo su rivista)
Alessandro Casellato (2021), Pionieri di un futuro già finito? I "navigator" si raccontano in IL DE MARTINO, vol. 31, pp. 7-16 (ISSN 2281-8316) (Articolo su rivista)
Alessandro Casellato (2021), Buone pratiche per la storia orale: un cantiere aperto , Buone pratiche per la storia orale. Guida all'uso, Firenze, Editpress, pp. 9-65 (Articolo su libro)
Alessandro Casellato (2021), Il PCI in Veneto. Una sintesi storiografica , Il PCI in Veneto. Fonti e appunti per una ricerca storica. Atti del convegno regionale. Padova, 2 ottobre 2021, Padova, Il Prato, pp. 11-27 (ISBN 978-88-6336-573-3) (Articolo su libro)
casellato alessandro (2021), L'attività dell'Associazione italiana di storia orale per la conservazione delle fonti orali , Documenti sonori. Voce, suono, musica in archivi e raccolte, Centro studi piemontesi, pp. 155-162 (Articolo su libro)
(a cura di) Alessandro Casellato (2021), Buone pratiche per la storia orale. Guida all'uso , Editpress (ISBN 978-88-97826-93-4) (Curatela)
Alessandro Casellato (2020), Il canto dell'addio in Domenico Infantolino, Patria di parole Autobiografia degli italiani di Libia, CLEUP, pp. 15-20 (ISBN 9788854952652) (Prefazione/Postfazione)
Alessandro Casellato (2020), Saverio Tutino , Dizionario Biografico degli Italiani, Istituto dell'Enciclopedia Italiana, vol. 97 (ISBN 978-88-12-00032-6) (Voce in dizionario/enciclopedia)
A. Casellato, G. FAvero (2019), Introduzione in VENETICA, vol. 32, pp. 7-10 (ISSN 1125-193X) (Articolo su rivista)
Alessandro Casellato (2019), Merica Merica. Permanenze, varianti e rimozioni nelle memorie d'emigrazione in VENETICA, vol. 57, pp. 199-216 (ISSN 1125-193X) (Articolo su rivista)
Alessandro Casellato (2019), Nuto Revelli, la storia orale e il popolo perduto in IL PRESENTE E LA STORIA, vol. 96, pp. 167-175 (ISSN 1121-7499) (Articolo su rivista)
Alessandro Casellato (2019), Pagine autobiografiche del rettore Agostino Lanzillo in VENETICA, vol. 2/2018-97 (ISSN 1125-193X) (Articolo su rivista)
Alessandro Casellato (2019), Strabismi e convergenze tra Clio e la DEA in LARES, vol. LXXXV, pp. 339-346 (ISSN 0023-8503) (Articolo su rivista)
Casellato (2019), Made in Italy storiografico. Esiti culturali di una sconfitta politica , Italia senza nazione. Lingue, culture, conflitti tra Medioevo ed età contemporanea, Quodlibet, pp. 159-177 (ISBN 9788822903914) (Articolo su libro)
(a cura di) A. Casellato, G. Favero (2019), Ca' Foscari e il Novecento in VENETICA, Verona, Cierre edizioni, vol. 32, pp. 1-320 (ISSN 1125-193X) (Curatela)
(a cura di) Alessandro Casellato (2019), Ca' Foscari e il Novecento, a cura di Alessandro Casellato e Giovanni Favero in VENETICA, Cierre (ISSN 1125-193X) (Curatela)
Tesi di dottorato interateneo
Partecipazione a comitati editoriali di riviste/collane scientifiche
Già condirettore della collana "Culture del lavoro" presso le Edizioni Ca' Foscari (2013-2020) e membro della redazione della rivista "Snodi. Pubblici e privati nella storia contemporanea" (2007-2013).
Ad oggi membro del comitato direttivo de "Il de Martino. Storie voci suoni", delle redazioni di "Venetica" e de "La ricerca folklorica", del comitato editoriale di "Italia contemporanea", del comitato scientifico internazionale di "Lares", del comitato scientifico della collana "Storia orale" (Editpress).
Descrizione dell'attività di ricerca svolta nel triennio e gli obiettivi futuri
Nel triennio ho svolto attività ricerca soprattutto negli ambiti della storia orale e della storia del lavoro.
Dal 2017 al 2021 sono stato presidente dell'Associazione italiana di storia orale; in questa veste ho partecipato a diversi seminari e convegni in Italia e promosso e coordinato due gruppi di ricerca nazionali che hanno aggiornato al GDPR le Buone pratiche per la storia orale (2019-2020: vedi Buone pratiche per la storia orale: guida all'uso, a cura di Alessandro Casellato, Editpress 2021) e realizzato il Vademecum per la conservazione delle fonti orali (2019-2021: vedi Archivi orali: un Vademecum per la conservazione, "Il de Martino", n. 33, 2022). Inoltre ho progettato e/o diretto diverse Scuole di storia orale sulla base di progetti locali (Cison di Valmarino, Napoli, Feltre), valorizzando i nessi tra pratica dell'intervista, produzione di archivi orali e public history.
A Ca' Foscari ho avviato il progetto Archivio per le fonti orali e il Laboratorio sugli egodocumenti (con Adelisa Malena).
Con Gilda Zazzara ho portato a termine una ricerca condotta sulla storia del sindacato in Veneto (vedi il volume Renzo e i suoi compagni. Una microstoria sindacale del Veneto, Donzelli, 2022) e animato il seminario-laboratorio annuale Ascoltare il lavoro.
Con una relazione su Conflictos rurales entre la historia oral y la historia pública ho partecipato alle Jornadas Internacionales Centenario de la Huelga Rural Patagónica. Conflictos obreros de Principios del siglo XX, della Universidad Nacional de la Patagonia Austral (25-27 novembre 2021).
Sono stato responsabile scientifico di un progetto POR FSE (Metamorfosi sociali: dalla deindustrializzazione a nuovi percorsi occupazionali. Porto Marghera dagli anni '70 a oggi - 2020-2021 - ricercatrice Valentina Bonello); del progetto Marie Curie Individual fellowships IT-POW FAMILIES: Families and Memories of Italian Prisoners of War in Yugoslavia after World War II - 2020-2024 (fellow Urska Lampe); dell'assegno di ricerca 2021-2022 Feltre, città dei matti: per un archivio orale del manicomio di Feltre (ricercatrice Cecilia Molesini).
Prossimamente porterò a compimento l'organizzazione di un convegno internazionale sulla metodologia della storia orale e nei mesi a venire continuerò a seguire i progetti di storia orale e public history già avviati e finanziati, come IT-POW Families, Feltre città dei matti, Cison di Valmarino: il borgo del fare e Girolamo Li Causi a Venezia: 1913-1922.
Proseguirò e promuoverò la ricerca nell'ambito della storia regionale e delle culture popolari attraverso le riviste "Venetica" e "Il de Martino", sulla storia orale e gli egodocumenti tramite EgodocLab, sulla storia e la public history del lavoro attraverso il seminario-laboratorio Ascoltare il lavoro.
Con due colleghi curerò un numero monografico di rivista sul tema degli archivi di ricerca in antropologia, linguistica e storia orale.
Nel corso del 2023 godrò di un periodo di congedo allo scopo di sviluppare la ricerca in corso sugli "archivi orali" raccolti in Italia – e all'estero, nei paesi di emigrazione italiana – negli ultimi settant'anni.
Altre attività didattiche
Seminari e lezioni sulla storia orale e gli archivi orali per il Dottorato in Studi storici, geografici e antropologici (Univv. Padova e Venezia), il Dottorato in Culture d'Europa (Univ. Trento), il Corso di Alta Formazione in Archivistica Contemporanea (Archivio centrale dello stato).
Componente di Collegi didattici, Comitati e Commissioni di Dipartimento, Commissioni di Ateneo
Coordinatore del Collegio didattico del cds in Storia e Storia dal medioevo all'età contemporanea fino al 2020.
Membro del Collegio docenti del Corso di Dottorato in Studi storici, geografici e antropologici.
Attività e incarichi esterni
Presidente dell'Associazione italiana di storia orale dal 2017 al 2021.
Esperto per l'insegnamento di Storia presso il Liceo Cantonale di Bellinzona dal 2020.
Rappresentante delle Università di Padova, Verona e Venezia nella consulta regionale dei veneti nel mondo dal 2021.
Membro dei comitati scientifici del Centro Studi Trentin di Venezia (fino al 2022), dell'Istituto per la storia della Resistenza e della società contemporanea della Marca trevigiana, dell'Istituto storico della Resistenza e dell'età contemporanea in provincia di Pistoia.