SDEGNO Emma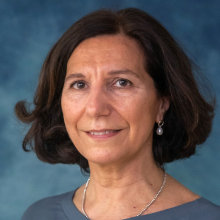 Dati relazione
| | |
| --- | --- |
| Periodo di riferimento | 22/02/2016 - 21/02/2019 |
| Afferenza | Dipartimento di Studi Linguistici e Culturali comparati |
| Ruolo | Ricercatrice universitaria |
Attività didattica
| A.A. | Insegnamento | Codice | Voto (max 4) | Voto medio area (max 4) |
| --- | --- | --- | --- | --- |
| 2015/2016 | LETTERATURA INGLESE 2 | LT002P | 3.5 | 3.2 |
| 2016/2017 | LETTERATURA INGLESE 2 | LT002P | 2.9 | 3.2 |
| 2017/2018 | LETTERATURA INGLESE 2 | LT002P | 3.1 | 3.2 |
Tesi
| Anno solare | Tipologia | Tesi Relatore | Tesi Correlatore |
| --- | --- | --- | --- |
| 2016 | Corso di dottorato | 1 | |
| 2016 | Corso di laurea | 5 | 1 |
| 2016 | Corso di laurea magistrale | 7 | 4 |
| 2017 | Corso di laurea | 3 | |
| 2017 | Corso di laurea magistrale | | 2 |
| 2018 | Corso di laurea | 2 | |
| 2018 | Corso di laurea magistrale | | 1 |
Ricerche sviluppate e in corso
Marginal Spaces in Romantic and Victorian novels and Non-fiction.
Società utopiche nel tardo Ottocento
il viaggio in Europa tra Ottocento e Novecento: Venezia e le Alpi
saggistica vittoriana
Pubblicazioni realizzate nel triennio
Emma Sdegno (2019), Latent in Darkness: John Ruskin's Virtual Guide to the Academy of Fine Arts in Venice , From Darkness to Light. Writers in Museums 1798-1898, Cambridge, Open Book Publishers, pp. 87-97 (ISBN 978-1-78374-552-4 ISBN Digital; Hardback: 978-1-78374-550-0; Paperback: 978-1-78374-549-4) (Articolo su libro)
Sdegno, Emma (2018), Looking at Tintoretto with John Ruskin. A Venetian Anthology Compiled and Edited With a Critical Introduction by Emma Sdegno in Scuola Grande di San Rocco. Studi e Ricerche, Venezia, Marsilio Editore spa, vol. 1 (ISBN 9788831790000) (Edizione critica di testi/Edizione critica di scavo)
Sdegno, Emma (2018), Tintoret sous le regard de John Ruskin. Anthologie vénitienne. Textes réunis et présentés avec une introduction critique par Emma Sdegno. Traduction d'André Hélard in Scuola Grande di San Rocco. Studi e Ricerche, Venezia; Rennes, Marsilio; Presses Universitaires de Rennes, vol. 1 (ISBN 9788831743488) (Edizione critica di testi/Edizione critica di scavo)
Sdegno, Emma (2018), Tintoretto secondo John Ruskin. Un'antologia Veneziana. Testi raccolti e tradotti con un'introduzione critica a cura di Emma Sdegno in Scuola Grande di San Rocco. Studi e Ricerche, Venezia, Marsilio, vol. 2 (ISBN 9788831743471) (Edizione critica di testi/Edizione critica di scavo)
Sdegno, Emma (2018), "A Very Precious Book": Ruskin's Exegesis of ther Psalms in Rock Honeycomb and Fors Clavigera , John Ruskin and Nineteenth-Century Education in Anthem Nineteenth-Century Series, London, Anthem Press, pp. 83-99 (ISBN 9781783088058) (Articolo su libro)
Sdegno, Emma; Clegg, Jeanne (2018), Le Pietre di Ca' Foscari. Ruskin e il Palazzo , Le Lingue occidentali nei 150 anni di storia di Ca' Foscari in I LIBRI DI CA' FOSCARI, Venezia, Edizioni Ca' Foscari, vol. 7, pp. 19-42 (ISBN 978-88-6969-262-8; 978-88-6969-263-5) (ISSN 2610-8917) (Articolo su libro)
Sdegno, Emma (2017), KEITH HANLEY and CAROLINE S. HULL (eds). John Ruskin's Continental Tour 1835: The Written Records and Drawings in REVIEW OF ENGLISH STUDIES, vol. 69, pp. 1-3 (ISSN 0034-6551) (Recensione in rivista)
Emma, Sdegno (2017), Clive Wilmer: Sul Paradiso terrestre in POESIA, vol. 322, pp. 30-39 (ISSN 1123-4849) (Traduzione in Rivista)
Partecipazione come referee di progetti di ricerca nazionali ed internazionali
Referee SIR 2014
Partecipazione a comitati editoriali di riviste/collane scientifiche
Comitato scientifico della Rivista internazionale "The Eighth Lamp: Ruskin Studies Today", an On-Line Jounal, edited by A. Chatterjee.
Descrizione dell'attività di ricerca svolta nel triennio e gli obiettivi futuri
Nello scorcio del triennio 2016-2019 la mia ricerca si è svolta prevalentemente in quattro ambiti relativi alla letteratura e alla cultura Vittoriana nel contesto europeo.
1) La rappresentazione e l'elaborazione dell'identità europea nella letteratura del medio Ottocento. Il tema, che rientra nel progetto di eccellenza: « Identità e incroci culturali nel tempo e nello spazio nelle loro molteplici forme e nei loro effetti in ambito letterario e in ambito non letterario » (Linea C), è oggetto del convegno internazionale per il bicentenario della nascita di John Ruskin, "A Great Community: John Ruskin's Europe", da me coorganizzato e promosso. In questo ambito la mia ricerca si è concentrata sulle edizioni ottocentesche di poesia popolare (folk) inglese ed italiana (N. Tommaseo, G. Tigri, F. Alexander, J. Ruskin).
2) La critica di Ruskin e le istituzioni veneziane: le Gallerie dell'Accademia, le Scuole Grandi, Ca' Foscari. Su questi temi ho pubblicato due saggi e l'edizione critica in tre lingue (inglese, francese, italiano) degli scritti di Ruskin su Jacopo Tintoretto in Venezia ed in particolare nella Scuola di San Rocco, curandone la traduzione italiana.
3) Per una mappa fisica dell'Europa: Ruskin e la geologia.
4) Il viaggio come servizio: raccolta del materiale manoscritto per l'edizione critica del diario dei viaggi nel Continente di George Hobbs (1846, 1849).
Gli obiettivi futuri prevedono lo sviluppo e la conclusione delle ricerche avviate (punti 1, 3 e 4).
Relazioni invitate presso convegni o workshops
27-29 Aprile 2016, "Darkness Visible: The Academy of Fine Arts of Venice according to Ruskin". Convegno: "From Darkness to Light. Writers in Museums 1798-1898". Organizer: Rosella Mamoli Zorzi, Museo Correr, Venezia.(relazione invitata)
29 settembre 2017, "Healing Venice: What does Ruskin tell us about Venice and its future?" workshop con l'artista Kate Genever. Scuola Grande di San Marco, Venezia.(organizzazione e presentazione)
23 marzo 2018, "Ruskin's Tintoretto", Venice, Museo Correr, conference Ruskin and Venice, for the opening of the Exhibition: John Ruskin. The Stones of Venice at the Ducal Palace,Venice.(relazione invitata)
8 Febbraio 2019, "Translating, Traduire, Tradurre Ruskin". Giornata di studi a 200 anni dalla nascita, Ca' Foscari, aula Baratto. (Presentazione ed organizzazione)
Seminari su invito tenuti presso altre Università, Centri di Ricerca, Aziende, etc.
22-24 Aprile 2016. Simposio: "The Need for Beauty. Ideas for action". Brantwood Estate, Coniston UK.
21 giugno 2017. "John Ruskin e Tintoretto: materiali di archivio", Scuola Grande di San Rocco, I mercoledì di San Rocco.
30 giugno 2018. "John Ruskin and the Scuola Grande di San Rocco". Scuola Grande di San Rocco, I mercoledì di San Rocco.
Altre attività scientifiche
Peer reviewer delle riviste:
- Annali di Ca' Foscari 2018, febbraio 2019
- Studies in Travel Writing, gennaio 2019
Membro del comitato scientifico dei convegni:
- "Mediating Ruskin: 'Through a Kaleidoscope, Brightly'", Université de Pau et des Pays de l'Adour, 8-9 febbraio 2019
- "'A Great Community': John Ruskin's Europe", comitato promotore, con Martina Frank (Dip. Filosofia e Beni Culturali, Università Ca' Foscari), Pierre-Henry Frangne (Université Rennes 2, France), Myriam Pilutti Namer (Dip. Studi Umanistici, Ca' Foscari), Ca' Foscari 7-9 ottobre 2019
Altre attività didattiche
AA. 2017-2018
seminario 1: Teorie del paesaggio in letteratura e nelle arti figurative nella critica d'arte moderna e contemporanea (15 h)
seminario 2: Esotismo e figure dell'Altro nelle rappresentazioni del viaggio in Oriente (15 h)
Incarichi accademici e attività organizzative
Responsabile della Sezione di Anglistica: AA 2015-2018; 2019-
Referente stage per il percorso letterario-culturale di LCSL: 2019-
Coordinamento di quattro scambi Erasmus (Università di: Kent, Limerick, Paris IV, Birmingham)
Componente di Collegi didattici, Comitati e Commissioni di Dipartimento, Commissioni di Ateneo
Collegio didattico LCSL AA 2014-2018
Commissione paritetica AA 2013-2018
Comitato ricerca: AA 2019-
Altre informazioni
TERZA MISSIONE
- partecipazione alle edizioni di Venetonight 2017 (Scuola Grande di San Marco) e 2018 (Scuola Grande di San Rocco).
- promozione e coordinamento attività ASL con liceo artistico M. Guggenheim AA 2017-2018, sul progetto « We are not an Island », conclusosi con la mostra dei lavori degli studenti presso il CFZ (22-26 marzo 2018).