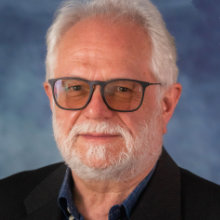 PETRI Rolf
Position

Full Professor
Telephone

041 234 7852
E-mail
Fax

041 234 7850
Scientific sector (SSD)

STORIA CONTEMPORANEA [M-STO/04]
Website

www.unive.it/persone/petri (personal record)

Office
Dati relazione
Periodo di riferimento

01/01/2019 - 01/01/2022
Afferenza

Dipartimento di Studi Linguistici e Culturali Comparati
Ruolo

Professori Ordinari
Attività didattica
| A.A. | Insegnamento | Codice | Voto | Voto medio area |
| --- | --- | --- | --- | --- |
| 2018/2019 | CONTEMPORARY HISTORY | LT9002 | 3 | 3.2 |
| 2018/2019 | STORIA CONTEMPORANEA 1 | LT1220 | 3 | 3.2 |
| 2018/2019 | STORIA ECONOMICA E SOCIALE | LT2210 | 3 | 3.2 |
| 2019/2020 | CONTEMPORARY HISTORY | LT9002 | 7 | 8.1 |
| 2019/2020 | STORIA CONTEMPORANEA 1 | LT1220 | 7.6 | 8.1 |
| 2019/2020 | STORIA ECONOMICA E SOCIALE | LT2210 | 6.7 | 8.1 |
| 2020/2021 | CONTEMPORARY HISTORY | LT9002 | 8.6 | 8.3 |
| 2020/2021 | STORIA CONTEMPORANEA 1 | LT1220 | 8.1 | 8.3 |
| 2020/2021 | STORIA ECONOMICA E SOCIALE | LT2210 | 7.8 | 8.3 |
Tesi
| Anno solare | Tipologia | Tesi Relatore | Tesi Correlatore |
| --- | --- | --- | --- |
| 2019 | Corso di laurea | 8 | |
| 2020 | Corso di laurea | 9 | |
| 2021 | Corso di laurea | 9 | |
Finanziamenti
Shades of Black - The Darker Shades of Black. The Value of Skin Colour in the Mediterranean and Atlantic Slave and Labour Markets, 1750-1886
Ricerche sviluppate e in corso
Identità: esplorazioni nella storia del concetto
Political Uses of the Mediterranean Metaphor from the 18th to the early 21st Century
Storia e storiografia dei sentimenti
Storia sociale del Jazz e "Lebensgefühl"
Waging War and Making Peace: European Ways of Inciting and Containing Armed Conflict, 1648–1948
Pubblicazioni realizzate nel triennio
PETRI Rolf (2022), Vasileios Petrogiannis, European Mobility and Spatial Belongings: Greek and Latvian Migrants in Sweden (Stockholm: Elanders, 2020) in HISTOREIN, vol. 20, pp. 1-2 (ISSN 2241-2816) (Recensione in rivista)
PETRI Rolf (2021), Il jazz come Lebensgefühl e la politica in MEMORIA E RICERCA, vol. 2021, pp. 137-160 (ISSN 1972-523X) (Articolo su rivista)
PETRI Rolf (2021), David Vincent: A History of Solitude (Cambridge-Medford: Polity Press, 2020, 341 pp.) in HISTOREIN, vol. 19/2 (2021) (ISSN 1108-3441) (Recensione in rivista)
PETRI Rolf (2021), Necessità dello storico «guastafeste» in Angelo d'Orsi, Francesca Chiarotto, Il diritto alla storia. Saggi, testimonianze, documenti per «Historia Magistra», Torino, Accademia University Press, pp. 205-213 (Articolo su libro)
Rolf PETRI (2020), «Una zona di contatto e di conflitto». La geografia immaginativa del Mediterraneo in STUDI COMPARATISTICI, vol. 22, pp. 337-353 (ISSN 1974-157X) (Articolo su rivista)
PETRI, R. (2020), Transnational Patriotism in the Mediterranean 1800-1850. Stammering the Nation. By Konstantina Zanou. Oxford University Press. 2018 in HISTORY, vol. 105, pp. 154-156 (ISSN 0018-2648) (Recensione in rivista)
PETRI R. (2020), Introduzione a Lucas Burkart, "Le fantasticherie di alcuni confratelli amanti dell'arte.." Sulla situazione della Biblioteca Warburg per la Scienza della Cultura tra il 1929 e il 1933. in LA RIVISTA DI ENGRAMMA, vol. 176, pp. 145-146 (ISSN 1826-901X) (Abstract in Rivista)
PETRI Rolf; PICCHIO FORLATI Maria Laura (2020), L'Europa tra diritti sociali e diritto internazionale in PETRI Rolf, PICCHIO FORLATI Maria Laura, L'Europa a cent'anni dalla Prima guerra mondiale: storia, politica, diritto, Torino, Giappichelli, pp. 11-20 (ISBN 978-88-921-3429-4) (Articolo su libro)
(a cura di) PETRI, Rolf; PICCHIO FORLATI, Maria Laura (2020), L'Europa a cent'anni dalla Prima guerra mondiale: storia, politica, diritto in PETRI Rolf, PICCHIO FORLATI Maria Laura, Torino, Giappichelli (ISBN 978-88-921-3429-4) (Curatela)
Petri, Rolf (2019), Breve História da Ideologia Ocidental: Um Relato Crítico , Lisboa, Bertrand, pp. 1-336 (ISBN 9789896445379) (Monografia o trattato scientifico)
PETRI, Rolf (2019), Parole, chiavi di lettura. Venticinque anni di 'Memoria e Ricerca' attraverso i titoli in MEMORIA E RICERCA, vol. 60, pp. 97-122 (ISSN 1127-0195) (Articolo su rivista)
Petri, Rolf (2019), Sulle origini del corporativismo , Genealogie e geografie dell'anti-democrazia nella crisi europea degli anni Trenta in STUDI DI STORIA, Venezia, Edizioni Ca' Foscari - Digital Publishing, pp. 12-30 (ISBN 978-88-6969-318-2) (ISSN 2610-9107) (Articolo su libro)
Partecipazione come referee di progetti di ricerca nazionali ed internazionali
- «Myths and Making of the 'Mediterranean World', Mediterranean Europe(s): Rethinking Europe from Its Southern Shores», ed. by Matthe D'Auria and Fernanda Gallo, Routledge, 2023, in stampa.
- «Prefazione», in Sulle tracce della comunità immaginata. Identità e istituzioni nell'Europa degli stati nazionali, a cura di Andrea Geniola, Deborah Paci, Unicopli 2022, in stampa.
- «Identità: parabole politiche di un concetto», Memoria e Ricerca, 2023, in valutazione.
- «Europe and the Balkans: Mapping History in the Southeast», in: Europe and the East: Self and Other in the History of the European Idea, ed. by Mark Hewitson and Jan Vermeiren, Routledge 2023, accettato.
- «Rettet Venedig! Wovor genau?», in: Festschrift zum 50-jährigen Jubiläum des Deutschen Studienzentrums in Venedig, 2023, accettato.
Partecipazione a comitati editoriali di riviste/collane scientifiche
Membro del Comitato di redazione della rivista "Memoria e Ricerca" e dell'International Editorial Advisory Board di "Historein"; condirettore della collana "I libri di Nazioni e Regioni" (Editoriale Scientifica). Membro dell'Advisory Editorial Board della collana "Ideas beyond Borders: Studies in Transnational Intellectual History" dell'editore Routledge.
Descrizione dell'attività di ricerca svolta nel triennio e gli obiettivi futuri
L'attività di ricerca nel triennio di riferimento ha seguito soprattutto tre linee principali:
(1) Prosecuzione della ricerca sugli usi politici della metafora spaziale del Mediterraneo, indirizzata alla stesura di una monografia dal titolo di lavoro «The Mediterranean Metaphor: European Mission and Power Politics, 1571-2021».
(2) «Waging War and Making Peace: European Ways of Inciting and Containing Armed Conflict, 1648–1948». Progetto di ricerca coordinato in collaborazione con l'Institute for the Study of Ideas of Europe (University of East Anglia.
(3) Esplorazioni nella storia del concetto di "identità"
Altre ricerche sono state svolte su aspetti del mestiere di storico, e sull'«Europa tra diritti sociali e diritto internazionale», quest'ultima in cooperazione con la con la Fondazione Venezia per la Ricerca sulla Pace
Relazioni invitate presso convegni o workshops
16.05.2019 Firenze (Italia), Consortium for the Humanities and the Arts South-East England CHASE (Convegno Rethinking the History of Nationalism: A Transnational Approach): «The Nation as Sacralization of the People's Sovereignty»
19.10.2019 Ascoli Piceno (Italia), Istituto di Storia Contemporanea ISML (Convegno Visioni europee: uno sguardo pluridisciplinare sull'Europa): «L'idea di Europa: riflessioni su una storia lunga»
03.07.2020 (Norwich/Venezia, online), UEA/Università Ca' Foscari (Convegno online Waging War and Making Peace): «War and Peace in the Name of History, 1797-1920»
Seminari su invito tenuti presso altre Università, Centri di Ricerca, Aziende, etc.
27.02.2019 Norwich (Great Britain), Institute for the Study of the Ideas of Europe, inaugural lecture: «The Idea of Europe: Revisiting a Long Story»
06.06.2019 Cluj Napoca (Romania), Babes-Bolyai University, lecture: «The Idea of Europe: Revisiting a Long Story»
13.02.2020 Pisa (Italia), Palazzo Blu, conferenza «Confini nazionali nell'Europa contemporanea»
19.02.2021 Pavia (Italia) Università di Pavia, Dottorato in Storia: «Europe and History: A Long-Term Perspective»
Altre attività scientifiche
Supervision of the Marie-Curie project "Shades of Black - The Darker Shades of Black. The Value of Skin Colour in the Mediterranean and Atlantic Slave and Labour Markets, 1750-1886" (2020-23).
Partecipazione alle attività di valutazione della ricerca
• commissario procedura valutativa per la copertura di un posto di professore universitario di prima fascia all'Università Ca' Foscari nel SSD M-STO/04 (2018/2019)
• commissario procedura valutativa per la copertura di un posto di professore universitario di seconda fascia all'Università Ca' Foscari nel SSD M-STO/04 (2019)
• commissario procedura valutativa per un posto di seconda fascia all'Università di Torino nel SSD M-STO/04 (2019)
• commissario procedura di selezione per un posto di un posto di professore universitario di prima fascia all'Università Di Firenze SSD M-STO/04 (2019)
Componente di Collegi didattici, Comitati e Commissioni di Dipartimento, Commissioni di Ateneo
Collegio didattico cdl Philosophy, International and Economic Studies (PISE), dall'a.a. 2015/2016 a oggi