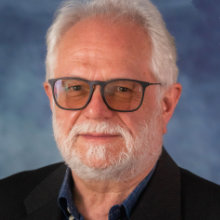 PETRI Rolf
Position

Full Professor
Telephone

041 234 7852
E-mail
Fax

041 234 7850
Scientific sector (SSD)

STORIA CONTEMPORANEA [M-STO/04]
Website

www.unive.it/persone/petri (personal record)

Office
Dati relazione
Periodo di riferimento

03/05/2017 - 02/05/2020
Afferenza

Dipartimento di Studi Linguistici e Culturali Comparati
Ruolo

Professori ordinari
Attività didattica
| A.A. | Insegnamento | Codice | Voto (max 4) | Voto medio area (max 4) |
| --- | --- | --- | --- | --- |
| 2016/2017 | CONTEMPORARY HISTORY | LT9002 | 2.7 | 3.2 |
| 2016/2017 | STORIA CONTEMPORANEA 1 | LT1220 | 2.8 | 3.2 |
| 2016/2017 | STORIA ECONOMICA E SOCIALE | LT2210 | 3.3 | 3.2 |
| 2017/2018 | CONTEMPORARY HISTORY | LT9002 | 2.9 | 3.2 |
| 2017/2018 | STORIA CONTEMPORANEA 1 | LT1220 | 2.8 | 3.2 |
| 2017/2018 | STORIA ECONOMICA E SOCIALE | LT2210 | 3.1 | 3.2 |
| 2018/2019 | CONTEMPORARY HISTORY | LT9002 | 3 | 3.2 |
| 2018/2019 | STORIA CONTEMPORANEA 1 | LT1220 | 3 | 3.2 |
| 2018/2019 | STORIA ECONOMICA E SOCIALE | LT2210 | 3 | 3.2 |
Tesi
| Anno solare | Tipologia | Tesi Relatore | Tesi Correlatore |
| --- | --- | --- | --- |
| 2017 | Corso di laurea | 6 | |
| 2018 | Corso di laurea | 13 | |
| 2019 | Corso di laurea | 8 | |
Finanziamenti
Spaces of Expectation. Mental Mapping and Historical Imagination in the Baltic Sea and Mediterranean Regions
Ricerche sviluppate e in corso
A Short History of Western Ideology: A Critical Account
Political Uses of the Mediterranean Metaphor from the 18th to the early 21st Century
Spaces of Expectation. Mental Mapping and Historical Imagination in the Baltic Sea and Mediterranean Regions
Storia e storiografia dei sentimenti
Vietato divertirsi. Il regime fascista, Venezia e la repressione del jazz
Pubblicazioni realizzate nel triennio
PETRI, R. (2020), Transnational Patriotism in the Mediterranean 1800-1850. Stammering the Nation. By Konstantina Zanou. Oxford University Press. 2018 in HISTORY, vol. 105, pp. 154-156 (ISSN 0018-2648) (Recensione in rivista)
Petri, Rolf (2019), Breve História da Ideologia Ocidental: Um Relato Crítico , Lisboa, Bertrand, pp. 1-336 (ISBN 9789896445379) (Monografia o trattato scientifico)
PETRI, Rolf (2019), Parole, chiavi di lettura. Venticinque anni di 'Memoria e Ricerca' attraverso i titoli in MEMORIA E RICERCA, vol. 60, pp. 97-122 (ISSN 1127-0195) (Articolo su rivista)
Petri, Rolf (2019), Sulle origini del corporativismo , Genealogie e geografie dell'anti-democrazia nella crisi europea degli anni Trenta in STUDI DI STORIA, Venezia, Edizioni Ca' Foscari - Digital Publishing, pp. 12-30 (ISBN 978-88-6969-318-2) (ISSN 2610-9107) (Articolo su libro)
Petri, Rolf (2018), A Short History of Western Ideology: A Critical Account , London, Bloomsbury Academic, pp. 1-243 (ISBN 9781350026100; 9781350026094) (Monografia o trattato scientifico)
PETRI, ROLF (2018), Meanings of Europe and Meaning in History in HISTORY, vol. 103, pp. 401-417 (ISSN 0018-2648) (Articolo su rivista)
PETRI, R. (2017), L'allegoria dell'Occidente in LA RIVISTA DI ENGRAMMA, vol. 150, pp. 239-258 (ISSN 1826-901X) (Articolo su rivista)
Petri, Rolf (2017), Céline Dauverd, Imperial Ambition in the Early Modern Mediterranean: Genoese Merchants and the Spanish Crown in EUROPEAN HISTORY QUARTERLY, vol. 47, pp. 730-731 (ISSN 0265-6914) (Recensione in rivista)
PETRI, R. (2017), Balcani: teleologia di una regione , Balcani, Europa: violenza, politica, memoria, Torino, Giappichelli, pp. 1-22 (ISBN 978-88-921-0640-6) (Articolo su libro)
PETRI R. (2017), Guerra e finzione. Due romanzi di Arnold Zweig riletti al tempo presente , L'anno iniquo. 1914: Guerra e letteratura europea, Roma, Adi editore, pp. 1-10 (ISBN 978-884674651-1) (Articolo su libro)
PETRI R. (2017), Medio rural y agricultura en el desarrollo económico italiano (1918-1961) , Construyendo la nación: reforma agraria y modernización rural en la Italia del s. XX (Monografìas de Historia Rural), Zaragoza, Prensas de la Universidad de Zaragoza, pp. 87-121 (ISBN 978-84-16933-43-3) (Articolo su libro)
PETRI, R. (2017), Region Building Around the Baltic Sea, 1989-2016: Expectations and Disenchantment , The Baltic Sea: A Space of Changing Expectations, Leipzig, Leipziger Universitätsverlag AVA, pp. 7-13 (ISBN 978-3-96023-111-0) (Articolo su libro)
(a cura di) PETRI R. (2017), Balcani, Europa. Violenza, politica, memoria , Torino, G. Giappichelli, pp. 1-175 (ISBN 978-88-921-0640-6) (Curatela)
(a cura di) PETRI, R. (2017), The Baltic Sea: A Space of Changing Expectations , Leipzig, Leipziger Universitätsverlag AVA, vol. 1, pp. 1-89 (ISBN 978-3-96023-111-0) (Curatela)
PETRI R. (2017), Area Studies, mental mapping, Begriffsgeschichte: Forschungsunternehmen 'Spaces of Expectations' in Rom , Roma, Musicaroma DHI (Altro)
Tesi di dottorato interateneo
2018 (6 aprile) Tesi di Dottorato 1
IMT Scuola Alti Studi Lucca: Mioni, Michele: Towards a New "Social Pact": World War II and Social Policy in Great Britain, Italy and Vichy France. Advisor: Petri, Prof. Rolf. Coadvisor: Rousso, Prof. Henry (Università Paris 1 Sorbonne Panthéon); http://e-theses.imtlucca.it/241/
Partecipazione a comitati editoriali di riviste/collane scientifiche
Membro del Comitato di redazione della rivista "Memoria e Ricerca" e dell'International Editorial Advisory Board di "Historein"; condirettore della collana "I libri di Nazioni e Regioni" (Editoriale Scientifica). Membro dell'Advisory Editorial Board della collana "Ideas beyond Borders: Studies in Transnational Intellectual History" dell'editore Routledge.
Descrizione dell'attività di ricerca svolta nel triennio e gli obiettivi futuri
L'attività di ricerca nel triennio di riferimento ha seguito soprattutto tre linee principali:
(1) la prosecuzione e conclusione del progetto di scrittura e redazione della monografia «A Short History of Western Ideology: A Critical Account» che è stata pubblicata nel 2018 con l'editore Bloomsbury (Londra) e, in traduzione portoghese, nel 2019, con l'editore Bertrand (Lisbona);
(2) la gestione e conclusione come Principal Investigator del progetto italo-svedese finanziato dalla Östersjöstiftelsen (Baltic Sea Foundation) Stockholm «Spaces of Expectation. Mental Mapping and Historical Imagination in the Baltic Sea and Mediterranean Regions»;
(3) la prosecuzione individuale della ricerca sugli usi politici della metafora spaziale del Mediterraneo, indirizzata alla stesura di una monografia dal titolo di lavoro «The Mediterranean Metaphor: European Mission and Power Politics, 1571-2021».
Altre ricerche sono state svolte sulla Prima guerra mondiale nella letteratura, sul Region Building nelle aree balcanica e del Mar Baltico, sull'idea di Occidente e di Europa, sulla storia agraria italiana e sulle origini del corporativismo.
Relazioni invitate presso convegni o workshops
15.06.2017 Norwich (Gran Bretagna) University of East Anglia (Convegno Europe and the East: Self and Other in the History of the European Idea): «Balkanism or Orientalism? Region-building in Southeast Europe»
04.05.2018 Venezia (Italia), Università Ca' Foscari (Convegno Mediterraneità. Una trama liquida tra continenti, letterature, culture): «'Una zona di contatto e di conflitto'. La geografia immaginativa del Mediterraneo tra fine Settecento e primo Novecento»
09.07.2018 Napoli (Italia), Istituto Italiano per gli Studi Filosofici (Convegno Mediterranean Europe/s: Images and Ideas of Europe from the Mediterranean Shores): «'There is no God but the true God': Precocious exercises in Mediterranean Unity»
26.10.2018 Ravenna (Italia), Biblioteca Oriani (Convegno 'Fare storia' nel tempo presente): «Parole, chiavi di lettura. Venticinque anni di 'Memoria e Ricerca' attraverso i titoli»
16.05.2019 Firenze (Italia), Consortium for the Humanities and the Arts South-East England CHASE (Convegno Rethinking the History of Nationalism: A Transnational Approach): «The Nation as Sacralization of the People's Sovereignty»
19.10.2019 Ascoli Piceno (Italia), Istituto di Storia Contemporanea ISML (Convegno Visioni europee: uno sguardo pluridisciplinare sull'Europa): «L'idea di Europa: riflessioni su una storia lunga»
Seminari su invito tenuti presso altre Università, Centri di Ricerca, Aziende, etc.
11-16.9.2017 Venezia (Italia) Centro tedesco di studi veneziani. Studienkurs 2017: «Verwandlung unter der Maske: Die urbane Transformation Venedigs seit dem 19. Jahrhundert».
09.07.2018 Venezia (Italia), Columbia University Summer School, lecture: «Transformation behind the Mask: Venice's Urban Change since the 19th century».
27.02.2019 Norwich (Great Britain), Institute for the Study of the Ideas of Europe, inaugural lecture: «The Idea of Europe: Revisiting a Long Story»
06.06.2019 Cluj Napoca (Romania), Babes-Bolyai University, lecture: «The Idea of Europe: Revisiting a Long Story»
13.02.2020 Pisa (Italia), Palazzo Blu, conferenza «Confini nazionali nell'Europa contemporanea"
Altre attività scientifiche
Principal Investigator per l'Università Ca' Foscari del progetto di ricerca italo-svedese «Spaces of Expectation. Mental Mapping and Historical Imagination in the Baltic Sea and Mediterranean Regions» progetto chiuso nel 2018;
Incarichi accademici e attività organizzative
Coordinatore del team Cross cultural and area studies (International Studies \ Research for Global Challenges) dal 2016 al 2019
Partecipazione alle attività di valutazione della ricerca
• valutazione della Qualità della Ricerca Scientifica VQR 2011-2014, area 11/A3
• commissario procedura di selezione per un posto di ricercatore a tempo determinato lettera b) all'Università Ca' Foscari SSD M-STO/03 (2017)
• commissario procedura valutativa per un posto di seconda fascia all'Università Ca' Foscari nel SSD M-STO/04 (2017)
• commissario procedura valutativa per la copertura di un posto di professore universitario di prima fascia all'Università Ca' Foscari nel SSD M-STO/04 (2018/2019)
• commissario procedura valutativa per la copertura di un posto di professore universitario di seconda fascia all'Università Ca' Foscari nel SSD M-STO/04 (2019)
• commissario procedura valutativa per un posto di seconda fascia all'Università di Torino nel SSD M-STO/04 (2019)
• commissario procedura di selezione per un posto di un posto di professore universitario di prima fascia all'Università Di Firenze SSD M-STO/04 (2019)
Componente di Collegi didattici, Comitati e Commissioni di Dipartimento, Commissioni di Ateneo
Collegio didattico cdl Philosophy, International and Economic Studies (PISE), dall'a.a. 2015/2016 a oggi
Attività e incarichi esterni
• Componente del collegio del dottorato «Culture e società dell'Europa contemporanea», Scuola Normale Superiore di Pisa, ciclo 32°
• Docente a contratto, modulo 2 «Storia dell'Europa contemporanea» (10 h), a.a. 2017/2018, Scuola Normale Superiore di Pisa