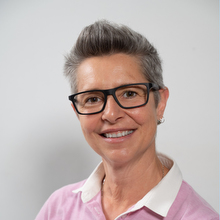 Dati relazione
Periodo di riferimento

02/02/2018 - 01/02/2021
Afferenza

Dipartimento di Scienze Ambientali, Informatica e Statistica
Ruolo

Professore associato
Attività didattica
| A.A. | Insegnamento | Codice | Voto | Voto medio area |
| --- | --- | --- | --- | --- |
| 2017/2018 | PROBABILITA' E STATISTICA | CT0111 | 2.9 | 3.2 |
| 2017/2018 | PROBABILITY AND STATISTICS | ET7007 | 3.2 | 3.1 |
| 2017/2018 | STATISTICA | CT0131 | 3.2 | 3.2 |
| 2018/2019 | PROBABILITA' E STATISTICA | CT0111 | 2.4 | 3.2 |
| 2018/2019 | STATISTICA | CT0131 | 3.2 | 3.2 |
| 2018/2019 | STATISTICA | ET0060 | 3.1 | 3.1 |
| 2019/2020 | EXPERIMENTAL DESIGN AND STATISTICS | CM0515 | 8.7 | 7.9 |
| 2019/2020 | PROBABILITA' E STATISTICA | CT0111 | 7.5 | 7.9 |
| 2019/2020 | PROBABILITY AND STATISTICS | ET7007 | 8.3 | 7.6 |
Tesi
| Anno solare | Tipologia | Tesi Relatore | Tesi Correlatore |
| --- | --- | --- | --- |
| 2018 | Corso di laurea | 3 | |
| 2019 | Corso di laurea | 3 | |
| 2020 | Corso di laurea | 3 | |
Ricerche sviluppate e in corso
Inferenza predittiva
Valutazione frequentista di metodi Bayesiani
Verosimiglianze composite
Pubblicazioni realizzate nel triennio
Giovanni Fonseca, Federica Giummolè, Paolo Vidoni (2021), Confidence distributions for predictive tail probabilities in G. Fonseca, F. Giummolè, P.Vidoni, Book of short papers - SIS 2021, Pearson, pp. 652-657, Convegno: 50TH MEETING OF THE ITALIAN STATISTICAL SOCIETY, 21-25 giugno 2021 (ISBN 9788891927361) (Articolo in Atti di convegno)
Giovanni Fonseca, Giummolè Federica, Paolo Vidoni (2020), A note on simultaneous calibrated prediction intervals for time series in STATISTICAL METHODS & APPLICATIONS, vol. N/D (ISSN 1613-981X) (Articolo su rivista)
Federica Giummolè; Laura Ventura (2020), Invited discussion on: On a class of objective priors from scoring rules (with discussion) in BAYESIAN ANALYSIS, vol. 15, pp. 1384-1390 (ISSN 1936-0975) (Articolo su rivista)
Giummolè Federica; Mameli Valentina (2020), Comparing predictive distributions in EMOS , Book of short papers - SIS 2020, Pearson, pp. 828-833, Convegno: SIS2020, giugno 2020 (ISBN 9788891910776) (Articolo in Atti di convegno)
F. Giummole', V. Mameli, E. Ruli, L. Ventura (2019), Objective Bayesian inference with proper scoring rules in TEST, vol. 28, pp. 728-755 (ISSN 1133-0686) (Articolo su rivista)
G. Fonseca, F. Giummolè (2019), Extreme value prediction: an application to sport records , Proceedings of MathSport International 2019 Conference, Atene, Propobos Publications, pp. 96-104, Convegno: MathSport International 2019, 01-03/07/2019 (ISBN 978-618-5036-53-9) (Articolo in Atti di convegno)
Federica Giummolè; Valentina Mameli (2018), Asymptotic minimum scoring rule prediction in ELECTRONIC JOURNAL OF STATISTICS, vol. 12, pp. 2401-2429 (ISSN 1935-7524) (Articolo su rivista)
G. Fonseca, F. Giummolè, P. Vidoni (2018), Simultaneous calibrated prediction intervals for time series , Book of Short Papers SIS 2018, Pearson, pp. 1-6, Convegno: 49th Scientific Meeting of the Italian Statistical Society, 20-22 giugno 2018 (ISBN 9788891910233) (Articolo in Atti di convegno)
Descrizione dell'attività di ricerca svolta nel triennio e gli obiettivi futuri
Nel corso del triennio la mia attività di ricerca si è concentrata in gran parte sul tema della previsione di variabili aleatorie. In particolare, mi sono occupata di metodi per ottenere distribuzioni predittive, con applicazioni nell'ambito dello sport, degli eventi estremi e delle previsioni meteorologiche. Le distribuzioni predittive ottenute sostituendo parametri ignoti con opportune stime sono spesso inadeguate e possono essere migliorate in diversi modi. La scelta di una distribuzione predittiva dipende infatti dallo scopo della previsione stessa. In ambito sportivo una buona distribuzione predittiva può aiutare a stimare la bontà di un record. Più in generale, nel contesto dei valori estremi è particolarmente importante modellare con precisione la distribuzione nelle code. Le distribuzioni predittive sono uno strumento fondamentale anche in ambito meteorologico, in cui le previsioni ottenute da modelli fisici deterministici sono spesso soggette ad errori di distorsione e vanno perciò modificate e combinate fra loro in modo da ottenere opportune distribuzioni predittive.
Nell'ambito dei metodi bayesiani oggettivi, mi sono occupata di una generalizzazione della formula di Bayes in cui la verosimiglianza classica è sostituita da una scoring rule e la distribuzione a priori è ottenuta minimizzando una certa funzione di perdita. La proposta risulta particolarmente interessante nei contesti in cui la specificazione o l'utilizzo di una verosimiglianza propria sono particolarmente difficili.
Attualmente sto approfondendo le diverse proprietà che si possono richiedere ad una distribuzione predittiva e nuovi metodi per ottenere distribuzioni predittive ottime. Inoltre mi sto occupando di come stimare la distribuzione di una variabile misurata con errore, utilizzando i metodi ABC (approximate Bayesian computation) che si sono molto diffusi negli ultimi anni. Vorrei infine approfondire l'utilizzo dei metodi ABC per la previsione, ambito in cui fino ad ora questi metodi non sono stati ancora studiati in modo esaustivo.
Relazioni invitate presso convegni o workshops
Relazione invitata. Discussione su "On a class of objective priors from scoring rules", Bayesian Analysis, 2020.
Presentazione. Extreme value prediction: an application to sport records. MathSport International, Atene, 2019.
Altre attività scientifiche
Referee per le riviste Bayesian Analysis, Annals of the Institute of Statistical Mathematics, Statistica Sinica, Computational Statistics, Statistics, Statistical Methods and Applications, Entropy e revisore per la casa editrice McGraw-Hill.
Componente di Collegi didattici, Comitati e Commissioni di Dipartimento, Commissioni di Ateneo
Presidente della CPDS del DAIS dal 2012
Membro del Collegio didattico di Ingegneria Fisica dal 2020
Membro del Collegio didattico in Informatica fino al 2018
Membro di numerose commissioni valutatrici per il reclutamento di ricercatori, assegnisti e tutor, sia interne che esterne a Ca' Foscari.
Attività e incarichi esterni
Membro del Consiglio Direttivo e del Collegio dei Docenti della Scuola di Dottorato in Scienze Statistiche dell'Università di Padova dal 2014