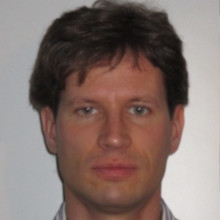 REVELANT Andrea
Position

Associate Professor
Telephone

041 234 9544
E-mail
Fax

041 234 9596
Scientific sector (SSD)

STORIA DELL'ASIA ORIENTALE E SUD-ORIENTALE [L-OR/23]
Website

www.unive.it/persone/revelant (personal record)

Office
Dati relazione
Periodo di riferimento

03/04/2019 - 02/04/2022
Afferenza

Dipartimento di Studi sull'Asia e sull'Africa Mediterranea
Ruolo

Professori Associati
Attività didattica
| A.A. | Insegnamento | Codice | Voto | Voto medio area |
| --- | --- | --- | --- | --- |
| 2018/2019 | STORIA DEL GIAPPONE 2 | LT0340 | 3.2 | 3.2 |
| 2018/2019 | STORIA DEL GIAPPONE CONTEMPORANEO | LM6160 | 3.1 | 3.2 |
| 2019/2020 | POLITICA DEL GIAPPONE CONTEMPORANEO | LM6205 | 6.6 | 8.1 |
| 2019/2020 | STORIA DEL GIAPPONE 2 | LT0340 | 7.2 | 8.1 |
| 2020/2021 | POLITICA DEL GIAPPONE CONTEMPORANEO | LM6205 | 8.2 | 8.3 |
| 2020/2021 | POLITICA ECONOMICA (GIAPPONE) | LM0695 | 8.1 | 8.3 |
| 2020/2021 | STORIA DEL GIAPPONE 2 | LT0340 | 8.1 | 8.3 |
Tesi
| Anno solare | Tipologia | Tesi Relatore | Tesi Correlatore |
| --- | --- | --- | --- |
| 2019 | Corso di laurea | 3 | |
| 2019 | Corso di laurea magistrale | 8 | 8 |
| 2020 | Corso di laurea | 1 | |
| 2020 | Corso di laurea magistrale | 9 | 4 |
| 2021 | Corso di laurea | 3 | |
| 2021 | Corso di laurea magistrale | 3 | 1 |
Ricerche sviluppate e in corso
Politica ed economia in Giappone tra le due guerre mondiali
Pubblicazioni realizzate nel triennio
Andrea Revelant (2021), Framing the Manchurian Question: The Manshū Nippō and Regional Autonomy After the Return of Shidehara Diplomacy in 1929 in AOYAMA KEIZAI RONSHU, vol. 72, pp. 133-192 (ISSN 0385-6798) (Articolo su rivista)
Andrea Revelant (2020), Il Giappone e il Sud-Est asiatico nella Seconda guerra mondiale in RISE, vol. 5, pp. 5-6 (ISSN 2531-324X) (Articolo su rivista)
Andrea REVELANT (2019), Il Giappone alla conferenza di Parigi. Una sintesi storiografica in RIVISTA ITALIANA DI STORIA INTERNAZIONALE, vol. 2 (2019), pp. 79-100 (ISSN 2611-8602) (Articolo su rivista)
Partecipazione a comitati editoriali di riviste/collane scientifiche
dal 2019 Managing Editor per la sezione Giappone, "1914-1918-online. International Encyclopedia of the First World War", Freie Universität Berlin.
dal 2013 Comitato scientifico della collana "Ca' Foscari Japanese Studies", Edizioni Ca' Foscari.
Descrizione dell'attività di ricerca svolta nel triennio e gli obiettivi futuri
1. Storia del Giappone contemporaneo
Durante il triennio ho sviluppato la seconda e ultima parte del progetto editoriale avviato con Einaudi nel periodo precedente. Al volume sul Giappone imperiale, pubblicato nel 2018, segue infatti una sintesi storiografica dell'età contemporanea (1945-2020). Come la prima parte, anche questo volume copre la sfera politico-istituzionale, le relazioni internazionali e la dimensione socioeconomica. La pubblicazione è prevista per la primavera del 2023.

2. L'immagine della Cina nazionalista nella stampa giapponese, 1926-31
Il progetto, tuttora in corso, punta a ricostruire le molteplici narrazioni pubblicate all'epoca su quotidiani e riviste giapponesi. L'analisi del discorso pubblico, inteso come elemento essenziale delle relazioni internazionali, integra precedenti ricerche incentrate sulla sfera istituzionale e conduce a una loro rilettura critica.
Nel triennio oggetto di questa relazione, ho discusso aspetti specifici della ricerca in tre convegni internazionali (Olomouc 2019, Kaunas 2020, Ghent 2021). Un articolo su rivista, basato sulle fonti da me raccolte a Tokyo durante il soggiorno compiuto nel 2019, è stato pubblicato nel 2021 (Aoyama keizai ronshu). La chiusura dei confini decisa dal governo giapponese dopo l'inizio della pandemia ha tuttavia impedito per un biennio lo studio di altri documenti. Nell'estate del 2022, grazie all'allentamento delle restrizioni all'ingresso nel paese e alla riapertura regolare dei principali archivi, ho potuto riprendere la ricerca a Tokyo quale Visiting Professor presso l'università Keio. Un primo articolo risultante da questo soggiorno è stato accettato per la pubblicazione in volume entro l'anno corrente. Ho inoltre presentato i risultati parziali della ricerca in due convegni internazionali (NAJS a Oslo e NAJAKS a Helsinki, entrambi maggio 2022) e in due convegni nazionali (Kindai Nihon media kenkyukai a Tokyo e Kindai Nihon seiji gaikoshi kenkyukai a Kyoto, entrambi agosto 2022). La mia agenda per il prossimo triennio comprende la pubblicazione di ulteriori articoli dedicati a singole parti del progetto, con l'obiettivo finale di esporre i risultati complessivi in una monografia.
Altri prodotti scientifici
A marzo 2021 ho partecipato come responsabile di unità locale alla redazione di un progetto PRIN, sul tema "Imperial Entanglements: Latecomer Colonial Empires and the "Politics of Comparison" (1880s-1940s)"
Il progetto comprende tre unità di ricerca: Ca' Foscari DSAAM, Napoli "L'Orientale" e Piemonte Orientale.

Pubblicazioni accettate:
-Il Giappone contemporaneo: dal dopoguerra ad oggi (Torino: Einaudi, 2023)
-"Gauging the Tide: The Rise of Nationalist China in Japan's Leading Newspapers, 1928-29" (articolo in volume della collana Sinica Venetiana, Edizioni Ca' foscari, 2022)
Relazioni invitate presso convegni o workshops
A. Relazioni accettate tramite call for papers:
-16th European Association for Japanese Studies (EAJS) Conference, Ghent University (online), ago 2021 - relatore e organizzatore del panel.
-4th Baltic Association for Asian Studies (BAAS) Conference, Kaunas University, mar 2020.
-13th Annual Conference on Asian Studies, University of Olomouc, nov 2019.

B. Relazioni su invito:
-International Workshop "Have We Ever Been Modern? Paradigms of Modernity and Research Methodologies in Normative and Area Studies", Università di Torino, nov 2019.
-International Workshop "Paris 1919 and the Global South", Università di Milano, dic 2019.
Seminari su invito tenuti presso altre Università, Centri di Ricerca, Aziende, etc.
-CASREC, Università di Padova (seminario di storia contemporanea dell'Asia Orientale), 23/4/2021
-Dip. di Studi Umanistici, Università di Trieste (dottorato in Storia), 28/6/2019
-Faculty of Political Science and Economics, Waseda University (Tokyo), 21/5/2019
Altre attività scientifiche
Peer review di articoli/capitoli per:
-"1914-1918-online. International Encyclopedia of the First World War"
-volumi della collana Aistugia
-Firenze University Press
-Annali di storia delle università italiane
Altre attività didattiche
dall'a.a. 2018/19 Supervisione di una tesi di dottorato in cotutela con l'Università di Heidelberg (discussione prevista per il 2023)
Incarichi accademici e attività organizzative
Collegio Internazionale Ca' Foscari:
mar-set 2020 Vicedirettore
set 2016-set 2020 Coordinatore del corso Minor in Global Asian Studies
set 2012-set 2020 Membro del consiglio didattico (referente per l'area Asia Orientale)
Componente di Collegi didattici, Comitati e Commissioni di Dipartimento, Commissioni di Ateneo
da apr 2020 Coordinatore del Corso di laurea magistrale LEISAAM
da ott 2016 Membro del gruppo AQ del CdS LEISAAM
da ott 2014 Membro del collegio didattico CdS LEISAAM

ott 2018-set 2019 Referente stage per studenti dei curricula Giappone nel DSAAM
ott 2017-dic 2019 Membro della commissione paritetica docenti-studenti DSAAM
Attività e incarichi esterni
Visiting Professor, Institute of Economics, Aoyama Gakuin University (Tokyo), 19/4-29/6/2019. Soggiorno finanziato dall'ateneo ospitante.

apr 2018-mar 2020 Collaboratore straniero nel progetto di ricerca nazionale (Giappone) "Japan-China relations and the international order in Asia during and after the First World War" (coordinatore Naraoka Sōchi, Kyoto University), finanziato dalla Japan Society for the Promotion of Science.