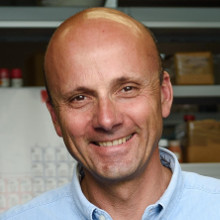 Dati relazione
Periodo di riferimento

07/10/2017 - 31/12/2019
Afferenza

Dipartimento di Scienze Molecolari e Nanosistemi
Ruolo

Professori associati
Attività didattica
| A.A. | Insegnamento | Codice | Voto (max 4) | Voto medio area (max 4) |
| --- | --- | --- | --- | --- |
| 2017/2018 | CHIMICA ORGANICA 2 E LABORATORIO | CT0055 | 3.3 | 3.2 |
| 2017/2018 | CHIMICA VERDE | CT0060 | 3.2 | 3.2 |
| 2017/2018 | SINTESI ORGANICHE DA RISORSE RINNOVABILI | CM0429 | | |
| 2018/2019 | CHIMICA VERDE | CT0060 | 3.4 | 3.2 |
| 2018/2019 | SINTESI ORGANICHE DA RISORSE RINNOVABILI | CM0429 | 3.8 | 3.2 |
| 2018/2019 | SINTESI ORGANICHE ECO-COMPATIBILI E LABORATORIO | CM0348 | 3.5 | 3.2 |
Tesi
| Anno solare | Tipologia | Tesi Relatore | Tesi Correlatore |
| --- | --- | --- | --- |
| 2017 | Corso di dottorato | 1 | |
| 2017 | Corso di laurea | 3 | |
| 2018 | Corso di laurea | 2 | |
| 2018 | Corso di laurea magistrale | 2 | |
Finanziamenti
Added-value chemical products and energy from bio-waste: (Anaerobic Digestion and Microalgae) integrated bio-phys-chem processes for a circular economy approach
Estrazioni "green" di prodotti naturali da matrici arboree e di scarto agricolo e loro valorizzazione in prodotti per la cosmesi
FISH-MeeTing: sustainable recovery and valorisation of fish wastes processing
Nuove tecniche per la purificazione di principi attivi di origine naturale.
Sistema per il trasporto di farmaci basato su nanoparticelle di carbonio luminescenti (CNP)
Valorizzazione di scarti del comparto confetturiero: estrazioni ecocompatibili con anidride carbonica supercritica per la formulazione di nuovi prodotti nutraceutici e cosmetici
Ricerche sviluppate e in corso
Caratterizzazione di microalghe adatte alla produzione di biocombustibili e molecole ad alto valore biologico
Carbonati organici come reagenti puliti
Chimica del glicerolo
Derivati da biomasse per prodotti chimici ad alto valore aggiunto
Formazione del legame C-C in CO2 supercritica
Life on Titan
Materie prime rinnovabili per nuovi prodotti chimici
Sintesi di liquidi ionici funzionali e loro applicazioni in green chemistry
Sintesi pulite: dialchilcarbonati, liquidi ionici funzionali e loro applicazioni
Studio di materiali luminescenti nanostrutturati
Pubblicazioni realizzate nel triennio
Belle, A; Tabanelli, T; Fiorani, G; Perosa, A; Cavani, F; Selva, M; (2019), A Multiphase Protocol for Selective Hydrogenation and Reductive Amination of Levulinic Acid with Integrated Catalyst Recovery in CHEMSUSCHEM, WILEY-V C H VERLAG GMBH, vol. 12, pp. 3343-3354 (ISSN 1864-5631) (Articolo su rivista)
Rigo, Davide; Fiorani, Giulia; Perosa, Alvise; Selva, Maurizio (2019), Acid-Catalyzed Reactions of Isopropenyl Esters and Renewable Diols: A 100% Carbon Efficient Transesterification/Acetalization Tandem Sequence, from Batch to Continuous Flow in ACS SUSTAINABLE CHEMISTRY & ENGINEERING, vol. 7, pp. 18810-18818 (ISSN 2168-0485) (Articolo su rivista)
Maurizio Selva, Alvise Perosa, Daily Rodríguez-Padrón, Rafael Luque (2019), Applications of Dimethyl Carbonate for the chemical upgrading of bio-sourced platform chemicals in ACS SUSTAINABLE CHEMISTRY & ENGINEERING, vol. 7, pp. 6471-6479 (ISSN 2168-0485) (Articolo su rivista)
Roberto Calmanti, Emanuele Amadio, Alvise Perosa, Maurizio Selva (2019), Reaction of Glycerol with Trimethyl Orthoformate: Towards the Synthesis of New Glycerol Derivatives in CATALYSTS, vol. 9, pp. 534 (ISSN 2073-4344) (Articolo su rivista)
Ellen Hemming, Anthony Masters, Alvise Perosa, Maurizio Selva, Thomas Maschmeyer (2019), Single-Step Methylation of Chitosan Using Dimethyl Carbonate as a Green Methylating Agent in MOLECULES, vol. 24, pp. 3986 (ISSN 1420-3049) (Articolo su rivista)
Perosa A.; Gonella F.; Spagnolo S. (2019), Systems Thinking: Adopting an Emergy Perspective as a Tool for Teaching Green Chemistry in JOURNAL OF CHEMICAL EDUCATION, vol. ND (ISSN 0021-9584) (Articolo su rivista)
Selva, Maurizio; Perosa, Alvise; Fiorani, Giulia; Cattelan, Lisa (2019), CHAPTER 14. CO2 and Organic Carbonates for the Sustainable Valorization of Renewable Compounds in Maurizio Selva, Alvise Perosa, Giulia Fiorani, Lisa Cattelan, Green Synthetic Processes and Procedures, Cambridge, Royal Society of Chemistry, pp. 319-342 (ISBN 978-1-78801-512-7) (Articolo su libro)
Selva, M.; Perosa, A.; Fiorani, G. (2019), Phosphonium Salts and P-Ylides , Organophosphorus Chemistry in RSC CATALYSIS SERIES, Cambridge, Royal Society of Chemistry, vol. 48, pp. 145-198 (ISBN 9781788017237) (ISSN 1757-6725) (Articolo su libro)
Cailotto, Simone; Amadio, Emanuele; Facchin, Manuela; Selva, Maurizio; Pontoglio, Enrico; Rizzolio, Flavio; Riello, Pietro; Toffoli, Giuseppe; Benedetti, Alvise; Perosa, Alvise (2018), Carbon-dots from sugars and ascorbic acid: Role of the precursors on morphology, properties, toxicity and drug uptake in ACS MEDICINAL CHEMISTRY LETTERS, vol. 9, pp. 832-837 (ISSN 1948-5875) (Articolo su rivista)
Cailotto, Simone; Mazzaro, Raffaello; Enrichi, Francesco; Vomiero, Alberto; Selva, Maurizio; Cattaruzza, Elti; Cristofori, Davide; Amadio, Emanuele; Perosa, Alvise (2018), Design of Carbon Dots for Metal-free Photoredox Catalysis in ACS APPLIED MATERIALS & INTERFACES, vol. 10, pp. 40560-40567 (ISSN 1944-8244) (Articolo su rivista)
Fiorani, G.; Perosa, A.; Selva, M. (2018), Dimethyl carbonate: a versatile reagent for a sustainable valorization of renewables in GREEN CHEMISTRY, vol. 20, pp. 288-322 (ISSN 1463-9262) (Articolo su rivista)
Lisa Cattelan, Giulia Fiorani, Maurizio Selva, Alvise Perosa (2018), Greener and Sustainable Applications of Phosphorous and Sulfur Ylides in ALDRICHIMICA ACTA, vol. 51, pp. 63-75 (ISSN 0002-5100) (Articolo su rivista)
Calmanti, Roberto; Galvan, Manuele; Amadio, Emanuele; Perosa, Alvise; Selva, Maurizio* (2018), High-Temperature Batch and Continuous-Flow Transesterification of Alkyl and Enol Esters with Glycerol and Its Acetal Derivatives in ACS SUSTAINABLE CHEMISTRY & ENGINEERING, vol. 6, pp. 3964-3973 (ISSN 2168-0485) (Articolo su rivista)
Tabanelli, Tommaso*; Cailotto, Simone; Strachan, Jyah; Masters, Anthony F.; Maschmeyer, Thomas; Perosa, Alvise; Cavani, Fabrizio (2018), Process systems for the carbonate interchange reactions of DMC and alcohols: Efficient synthesis of catechol carbonate in CATALYSIS SCIENCE & TECHNOLOGY, vol. 8, pp. 1971-1980 (ISSN 2044-4753) (Articolo su rivista)
Lisa Cattelan, Giulia Fiorani, Alvise Perosa, Thomas Maschmeyer, Maurizio Selva (2018), Two-step Synthesis of Dialkyl Carbonates through Transcarbonation and Disproportionation Reactions Catalyzed by Calcined Hydrotalcites in ACS SUSTAINABLE CHEMISTRY & ENGINEERING, vol. 6, pp. 9488-9497 (ISSN 2168-0485) (Articolo su rivista)
Maurizio Selva, Alvise Perosa, Giulia Fiorani (2018), Phosphonium salts and P-ylides , Organophosphorus Chemistry: Volume 47 in ORGANOPHOSPHORUS CHEMISTRY, Cambridge, The Royal Society of Chemistry, vol. 47, pp. 158-211 (ISBN 978-1-78801-068-9) (ISSN 0306-0713) (Articolo su libro)
Cattelan, Lisa; Perosa, Alvise; Riello, Pietro; Maschmeyer, Thomas; Selva, Maurizio (2017), Continuous-Flow O-Alkylation of Biobased Derivatives with Dialkyl Carbonates in the Presence of Magnesium-Aluminium Hydrotalcites as Catalyst Precursors in CHEMSUSCHEM, vol. N/D (ISSN 1864-5631) (Articolo su rivista)
Y. Lui, Matthew; Cattelan, Lisa; Player, Lisa C.; Masters, Anthony F.; Perosa, Alvise; Selva, Maurizio; Maschmeyer, Thomas (2017), Extractive Denitrogenation of Fuel Oils with Ionic Liquids: A Systematic Study in ENERGY & FUELS, vol. 31, pp. 2183-2189 (ISSN 0887-0624) (Articolo su rivista)
Perosa, Alvise; Selva, Maurizio; Maschmeyer, Thomas (2017), Multiphase hydrodechlorination of polychlorinated aromatics – Towards scale-up in CHEMOSPHERE, vol. 173, pp. 535-541 (ISSN 0045-6535) (Articolo su rivista)
Cattelan, Lisa; Yuen, K. L. Alexander; Lui, Y. Matthew; Masters, F. Anthony; Selva, Maurizio; Perosa, Alvise; Maschmeyer, Thomas (2017), Renewable Aromatics from Kraft Lignin with Molybdenum-Based Catalysts in CHEMCATCHEM, vol. 9, pp. 2717-2726 (ISSN 1867-3880) (Articolo su rivista)
Facchin, M; Scarso, A.; Selva, M.; Perosa, A.; Riello, P. (2017), Towards life in hydrocarbons: aggregation behaviour of "reverse" surfactants in cyclohexane in RSC ADVANCES, vol. 7, pp. 15337-15341 (ISSN 2046-2069) (Articolo su rivista)
Selva, Maurizio; Perosa, Alvise; Noè, Marco (2017), Phoshponium salts and P-ylides in Maurizio Selva, Alvise Perosa, Marco Noè, Organophosphorus Chemistry, Royal Society of Chemistry, vol. 46, pp. 139-182 (ISBN 9781782629016) (Articolo su libro)
Partecipazione come referee di progetti di ricerca nazionali ed internazionali
Referee di progetti dello European Research Council
Reviewer PRIN
Reviewer VQR
Reviwer GACR
Partecipazione a comitati editoriali di riviste/collane scientifiche
1.Advisory Board della rivista "Green Chemistry" pubblicata dalla Royal Society of Chemistry (UK)
2. Editorial Advisory Board della rivista "ACS Sustainable Chemistry and Engineering" pubblicata dalla American Chemical Society (USA)
3. Editor del volume "Green Nanoscience" parte della collana di 12 volumi "Handbook of Green Chemistry" pubblicato dalla Wiley-VCH.
Descrizione dell'attività di ricerca svolta nel triennio e gli obiettivi futuri
Upgrading di molecole di origine rinnovabile.
Chimica dei carbonati organici
REazioni organiche green in flusso
Sintesi di liquidi ionici e loro impiego catalitico
Sintesi di anfifili inversi e studio del loro assemblaggio
Relazioni invitate presso convegni o workshops
Organic carbonates for renewables. RACI Centenary Congress 2017 Melbourne, Australia 23-27 July 2017
Altre attività scientifiche
Peer review per riviste RSC, ACS, Elsevier, Wiley
Incarichi accademici e attività organizzative
Il prof. Alvise Perosa dal 2017 è Coordinatore del Corso di Studio Triennale in Chimica e Tecnologie Sostenibili e del Corso di Studio Magistrale in Chimica e Tecnologie Sostenibili, per quest'ultimo CdS presiede le commissioni di laurea e proclama i laureati magistrali.
Il 17 Ottobre 2018 il CdS Triennale in Chimica e Tecnologie Sostenibili è stato oggetto di visita di accreditamento da parte della CEV di ANVUR. Il prof. Perosa ha partecipato in qualità di coordinatore di CdS a due incontri con la sotto-CEV in quella data. Una volta ricevute la prime valutazioni da parte dalla CEV in maggio, il prof. Perosa ha poi contribuito a stilare le controdeduzioni da inviare all'ANVUR. Nell'Agosto 2019 sono arrivate i rapporti di valutazione definitivi della CEV e il CdS Triennale in Chimica e Tecnologie Sostenibili è risultato accreditato riportando la valutazione "pienamente soddisfacente".
Componente di Collegi didattici, Comitati e Commissioni di Dipartimento, Commissioni di Ateneo
Membro del collegio di dottorato "Science and TEchnology of Bio and NanoMaterials"
Membro del Comitato per la Didattica del Dipartimento di Scienze Molecolari e Nanosistemi (2017 - oggi).
Membro del Collegio didattico del CdS di Laurea a Laurea magistrale di Chimica e Tecnologie Sostenibili (2014 - oggi).
Membro del Leonardo Group di Science Gallery Venice (2018 – oggi)
Membro del Consiglio Didattico del Collegio Internazionale di Merito di Ca' Foscari (2011 - 2018).
Delegato del Dipartimento di Scienze Molecolari e Nanosistemi per le Relazioni Internazionali (2014 - 2018)