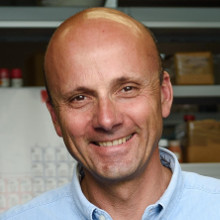 Dati relazione
Periodo di riferimento

01/01/2019 - 01/01/2022
Afferenza

Dipartimento di Scienze Molecolari e Nanosistemi
Ruolo

Professori Ordinari
Attività didattica
| A.A. | Insegnamento | Codice | Voto | Voto medio area |
| --- | --- | --- | --- | --- |
| 2018/2019 | CHIMICA VERDE | CT0060 | 3.4 | 3.2 |
| 2018/2019 | SINTESI ORGANICHE DA RISORSE RINNOVABILI | CM0429 | 3.8 | 3.2 |
| 2018/2019 | SINTESI ORGANICHE ECO-COMPATIBILI E LABORATORIO | CM0348 | 3.5 | 3.2 |
| 2019/2020 | CHIMICA ORGANICA 2 E LABORATORIO | CT0055 | 8 | 7.9 |
| 2019/2020 | CHIMICA VERDE | CT0060 | 9.1 | 7.9 |
| 2019/2020 | SINTESI ORGANICHE DA RISORSE RINNOVABILI | CM0429 | 7.9 | 7.9 |
| 2020/2021 | CHIMICA ORGANICA 2 E LABORATORIO | CT0055 | 7.8 | 8.1 |
| 2020/2021 | CHIMICA ORGANICA 3 E LABORATORIO | CM0331 | 6.5 | 8.1 |
| 2020/2021 | CHIMICA VERDE | CT0060 | 8.2 | 8.1 |
Tesi
| Anno solare | Tipologia | Tesi Relatore | Tesi Correlatore |
| --- | --- | --- | --- |
| 2019 | Corso di laurea | 3 | |
| 2019 | Corso di laurea magistrale | 1 | |
| 2020 | Corso di laurea | 3 | |
| 2021 | Corso di laurea | 2 | |
| 2021 | Corso di laurea magistrale | 1 | |
Finanziamenti
FISH-MeeTing: sustainable recovery and valorisation of fish wastes processing
Valorizzazione di scarti del comparto confetturiero: estrazioni ecocompatibili con anidride carbonica supercritica per la formulazione di nuovi prodotti nutraceutici e cosmetici
Ricerche sviluppate e in corso
Caratterizzazione di microalghe adatte alla produzione di biocombustibili e molecole ad alto valore biologico
Carbonati organici come reagenti puliti
Chimica del glicerolo
Derivati da biomasse per prodotti chimici ad alto valore aggiunto
Formazione del legame C-C in CO2 supercritica
Life on Titan
Materie prime rinnovabili per nuovi prodotti chimici
Sintesi di liquidi ionici funzionali e loro applicazioni in green chemistry
Sintesi pulite: dialchilcarbonati, liquidi ionici funzionali e loro applicazioni
Studio di materiali luminescenti nanostrutturati
Pubblicazioni realizzate nel triennio
Campalani, Carlotta; Cattaruzza, Elti; Zorzi, Sandro; Vomiero, Alberto; You, Shujie; Matthews, Lauren; Capron, Marie; Mondelli, Claudia; Selva, Maurizio; Perosa, Alvise (2021), Biobased Carbon Dots: From Fish Scales to Photocatalysis in NANOMATERIALS, vol. 11, pp. 524 (ISSN 2079-4991) (Articolo su rivista)
Bayda S.; Amadio E.; Cailotto S.; Frion-Herrera Y.; Perosa A.; Rizzolio F. (2021), Carbon dots for cancer nanomedicine: a bright future in NANOSCALE ADVANCES, vol. 3, pp. 5183-5221 (ISSN 2516-0230) (Articolo su rivista)
Rigo D.; Carmo Dos Santos N.A.; Perosa A.; Selva M. (2021), Concatenated batch and continuous flow procedures for the upgrading of glycerol-derived aminodiols via N-acetylation and acetalization reactions in CATALYSTS, vol. 11, pp. 1-12 (ISSN 2073-4344) (Articolo su rivista)
Davide Rigo, Roberto Calmanti, Alvise Perosa, Maurizio Selva, Giulia Fiorani (2021), Diethylene Glycol/NaBr catalyzed CO2 insertion into terminal epoxides: from batch to continuous flow in CHEMCATCHEM, vol. 13, pp. 2005-2016 (ISSN 1867-3880) (Articolo su rivista)
Roberto Calmanti, Maurizio Selva, Alvise Perosa (2021), Direct oxidative carboxylation of terminal olefins to cyclic carbonates by tungstate assisted-tandem catalysis in GREEN CHEMISTRY, vol. 23, pp. 7609-7619 (ISSN 1463-9262) (Articolo su rivista)
Davide Rigo, Daniele Polidoro, Alvise Perosa, Maurizio Selva (2021), Diversified upgrading of HMF via green acetylation, aldol condensation, carboxymethylation, vinylation and reductive amination reactions in MOLECULAR CATALYSIS, vol. 514, pp. 111838 (ISSN 2468-8231) (Articolo su rivista)
Roberto Calmanti, Nicola Sargentoni, Maurizio Selva, Alvise Perosa (2021), One-pot tandem catalytic epoxidation – CO2 insertion of monounsaturated methyl oleate to the corresponding cyclic organic carbonate in CATALYSTS, vol. 11, pp. 1477 (ISSN 2073-4344) (Articolo su rivista)
CALMANTI, ROBERTO; Selva, Maurizio; Perosa, Alvise (2021), Tandem catalysis: one-pot synthesis of cyclic organic carbonates from olefins and carbon dioxide in GREEN CHEMISTRY, vol. 23 (ISSN 1463-9262) (Articolo su rivista)
Davide Rigo, Roberto Calmanti, Alvise Perosa, Maurizio Selva (2020), A transesterification-acetalization catalytic tandem process for the functionalization of glycerol: the pivotal role of isopropenyl acetate in GREEN CHEMISTRY, vol. 22, pp. 5487-5496 (ISSN 1463-9262) (Articolo su rivista)
Rigo, D., Calmanti, R., Perosa, A., & Selva, M. (2020), A transesterification–acetalization catalytic tandem process for the functionalization of glycerol: the pivotal role of isopropenyl acetate in GREEN CHEMISTRY, vol. 22 (ISSN 1463-9270) (Articolo su rivista)
Giulia Fiorani, Claudia Crestini, Maurizio Selva, Alvise Perosa (2020), Advancements and Complexities in the Conversion of Lignocellulose Into Chemicals and Materials in FRONTIERS IN CHEMISTRY, vol. 8, pp. 797 (ISSN 2296-2646) (Articolo su rivista)
Cailotto, Simone; Negrato, Matteo; Daniele, Salvatore; Luque, Rafael; Selva, Maurizio; Amadio, Emanuele; Perosa, Alvise (2020), Carbon dots as photocatalysts for organic synthesis: metal-free methylene–oxygen-bond photocleavage in GREEN CHEMISTRY, vol. 22, pp. 1145-1149 (ISSN 1463-9262) (Articolo su rivista)
Amadio E.; Cailotto S.; Campalani C.; Branzi L.; Raviola C.; Ravelli D.; Cattaruzza E.; Trave E.; Benedetti A.; Selva M.; Perosa A. (2020), Precursor-Dependent Photocatalytic Activity of Carbon Dots in MOLECULES, vol. 25, pp. 101 (ISSN 1420-3049) (Articolo su rivista)
Carlotta Campalani, Emanuele Amadio, Simone Zanini, Stefano Dall'Acqua, Marina Panozzo, Sara Ferrari, Gabriele De Nadai, Stefano Francescato, Maurizio Selva, Alvise Perosa (2020), Supercritical CO2 as a green solvent for the circular economy: extraction of fatty acids from fruit pomace in JOURNAL OF CO2 UTILIZATION, vol. 41, pp. 101259 (ISSN 2212-9839) (Articolo su rivista)
Campalani, Carlotta; Chioggia, Francesco; Amadio, Emanuele; Gallo, Michele; Rizzolio, Flavio; Selva, Maurizio; Perosa, Alvise (2020), Supercritical CO2 extraction of natural antibacterials from low value weeds and agro-waste in JOURNAL OF CO2 UTILIZATION, vol. 40, pp. 101198 (ISSN 2212-9820) (Articolo su rivista)
Calmanti R.; Selva M.; Perosa A. (2020), Tungstate ionic liquids as catalysts for CO2 fixation into epoxides in MOLECULAR CATALYSIS, vol. 486, pp. 110854 (ISSN 2468-8231) (Articolo su rivista)
Selva, Maurizio; Perosa, Alvise; Fiorani, Giulia (2020), Phosphonium salts and P-ylides , Organophosphorus Chemistry: Volume 49, Cambridge, Royal Society of Chemistry, vol. 49, pp. 148-197 (ISBN 978-1-78801-864-7) (Articolo su libro)
Belle, A; Tabanelli, T; Fiorani, G; Perosa, A; Cavani, F; Selva, M; (2019), A Multiphase Protocol for Selective Hydrogenation and Reductive Amination of Levulinic Acid with Integrated Catalyst Recovery in CHEMSUSCHEM, WILEY-V C H VERLAG GMBH, vol. 12, pp. 3343-3354 (ISSN 1864-5631) (Articolo su rivista)
Rigo, Davide; Fiorani, Giulia; Perosa, Alvise; Selva, Maurizio (2019), Acid-Catalyzed Reactions of Isopropenyl Esters and Renewable Diols: A 100% Carbon Efficient Transesterification/Acetalization Tandem Sequence, from Batch to Continuous Flow in ACS SUSTAINABLE CHEMISTRY & ENGINEERING, vol. 7, pp. 18810-18818 (ISSN 2168-0485) (Articolo su rivista)
Maurizio Selva, Alvise Perosa, Daily Rodríguez-Padrón, Rafael Luque (2019), Applications of Dimethyl Carbonate for the chemical upgrading of bio-sourced platform chemicals in ACS SUSTAINABLE CHEMISTRY & ENGINEERING, vol. 7, pp. 6471-6479 (ISSN 2168-0485) (Articolo su rivista)
Roberto Calmanti, Emanuele Amadio, Alvise Perosa, Maurizio Selva (2019), Reaction of Glycerol with Trimethyl Orthoformate: Towards the Synthesis of New Glycerol Derivatives in CATALYSTS, vol. 9, pp. 534 (ISSN 2073-4344) (Articolo su rivista)
Ellen Hemming, Anthony Masters, Alvise Perosa, Maurizio Selva, Thomas Maschmeyer (2019), Single-Step Methylation of Chitosan Using Dimethyl Carbonate as a Green Methylating Agent in MOLECULES, vol. 24, pp. 3986 (ISSN 1420-3049) (Articolo su rivista)
Perosa A.; Gonella F.; Spagnolo S. (2019), Systems Thinking: Adopting an Emergy Perspective as a Tool for Teaching Green Chemistry in JOURNAL OF CHEMICAL EDUCATION, vol. ND (ISSN 0021-9584) (Articolo su rivista)
Selva, Maurizio; Perosa, Alvise; Fiorani, Giulia; Cattelan, Lisa (2019), CHAPTER 14. CO2 and Organic Carbonates for the Sustainable Valorization of Renewable Compounds in Maurizio Selva, Alvise Perosa, Giulia Fiorani, Lisa Cattelan, Green Synthetic Processes and Procedures, Cambridge, Royal Society of Chemistry, pp. 319-342 (ISBN 978-1-78801-512-7) (Articolo su libro)
Selva, M.; Perosa, A.; Fiorani, G. (2019), Phosphonium Salts and P-Ylides , Organophosphorus Chemistry in RSC CATALYSIS SERIES, Cambridge, Royal Society of Chemistry, vol. 48, pp. 145-198 (ISBN 9781788017237) (ISSN 1757-6725) (Articolo su libro)
Tesi di dottorato interateneo
Relatore delle seguenti tesi di dottorato nel triennio 2019 - 2021
2019 Simone Cailotto 31 ciclo dottorato interateneo in chimica
2019 Ellen Hemming 31 ciclo cotutela dottorato university of Sydney e dottorato interateneo in chimica
2020 Roberto Calmanti 33 ciclo dottorato interateneo in chimica
2021 Carlotta Campalani 35 ciclo dottorato interateneo in chimica
4 tesi di dottorato
Partecipazione come referee di progetti di ricerca nazionali ed internazionali
Referee di progetti dello European Research Council
Referee di progetti della Czech Science Foundation
Referee di progetti del Research Council of Norway
Referee Odysseus research projects (Netherlands)
Reviewer PRIN
Reviewer VQR
Partecipazione a comitati editoriali di riviste/collane scientifiche
1.Advisory Board della rivista "Green Chemistry" pubblicata dalla Royal Society of Chemistry (UK)
2. Editorial Advisory Board della rivista "ACS Sustainable Chemistry and Engineering" pubblicata dalla American Chemical Society (USA)
3. Editor del volume "Green Nanoscience" parte della collana di 12 volumi "Handbook of Green Chemistry" pubblicato dalla Wiley-VCH.
Descrizione dell'attività di ricerca svolta nel triennio e gli obiettivi futuri
L'attività di ricerca ha riguardato i seguenti temi relativi alla chimica verde e sostenibile, utilizzo di risorse rinnovabili, catalisi: chimica del glicerolo e dei suoi derivati; valorizzazione chimica di molecole di origine rinnovabile inclusi furanici, polioli, acidi organici, acidi grassi; utilizzo della CO2 come reagente per la sintesi di carbonati organici; utilizzo della CO2 per l'estrazione di sostanze di interesse cosmetico e nutraceutico da biomassa di scarto; nuovi sistemi catalitici per reazioni consecutive e intensificazione di processo; sintesi di nanoparticelle di carbonio e loro applicazione in campo medicale e della fotocatalisi; emergia e green chemistry.
Altri prodotti scientifici
Numerose collaborazioni e contratti con aziende per ricerca applicata (Favini, Cambrex, Astris, ecc)
Consulente di parte per conto di una azienda relativamente ad un contenzioso con
l'agenzia doganale.
Menzioni e premi ricevuti
2015-oggi Fellow of the Royal Society of Chemistry (FRSC)
Relazioni invitate presso convegni o workshops
Seminari su invito tenuti presso altre Università, Centri di Ricerca, Aziende, etc.
Altre attività scientifiche
Reviewer per riviste edite da
American Chemical Society (USA)
Royal society of Chemistry (UK)
Elsevier
Wiley
Partecipazione alle attività di valutazione della ricerca
Valutatore VQR
Esperto per la valutazione dei progetti per le borse di dottorato Programma Operativo Nazionale Ricerca e Innovazione 2014-2020
Componente di Collegi didattici, Comitati e Commissioni di Dipartimento, Commissioni di Ateneo
Coordinatore del collegio didattico del CdS in Chimica e Tecnologie Sostenibili (2017 - oggi)
Membro della giunta del DSMN (2018-2021)
MEmbro comitato per la didattica DSMN
Attività e incarichi esterni
Referente scientifico del progetto Fondazione Cariverona nell'ambito del Bando Ricerca e Sviluppo 2018 intitolato "VALORIZZAZIONE DI SCARTI AGROALIMENTARI PER NUOVI COSMETICI GREEN". Decorrenza 01/12/2019, durata 24 mesi, budget €120.000.
Altre informazioni
Professore associato fino al 31/12/2019
Professore ordinario dal 1/1//2020