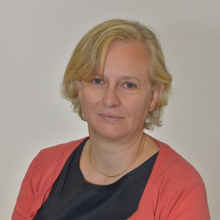 Dati relazione
Periodo di riferimento

01/01/2018 - 31/12/2020
Afferenza

Dipartimento di Scienze Molecolari e Nanosistemi
Ruolo

Professori Associati
Attività didattica
| A.A. | Insegnamento | Codice | Voto | Voto medio area |
| --- | --- | --- | --- | --- |
| 2017/2018 | CHIMICA FISICA DEI MATERIALI | CT0355 | 3.7 | 3.2 |
| 2017/2018 | MICROSCOPY AND STRUCTURAL CHARACTERIZATION TECHNIQUES | CM1327 | 3.5 | 3.2 |
| 2018/2019 | CHIMICA QUANTISTICA | CM0332 | 2.9 | 3.2 |
| 2018/2019 | MICROSCOPY AND STRUCTURAL CHARACTERIZATION TECHNIQUES | CM1327 | 3.1 | 3.2 |
| 2019/2020 | CHIMICA QUANTISTICA | CM0332 | 5.9 | 7.9 |
| 2019/2020 | MICROSCOPY AND STRUCTURAL CHARACTERIZATION TECHNIQUES | CM1327 | 8.1 | 7.9 |
Tesi
| Anno solare | Tipologia | Tesi Relatore | Tesi Correlatore |
| --- | --- | --- | --- |
| 2018 | Corso di laurea | 1 | |
| 2019 | Corso di laurea | 1 | |
| 2019 | Corso di laurea magistrale | 3 | |
Finanziamenti
Nano-Region: una rete aperta per l'innovazione attraverso le nanotecnologie
Progetto di mobilità docenti e studenti tra l'Università Ca' Foscari e l'Università di Ottawa
Ricerche sviluppate e in corso
Caratterizzazione catalizzatori metallici supportati
caratterizzazione strutturale di nanoparticelle metalliche
caratterizzazione tramite microscopia elettronica in trasmissione di campioni nanostrutturati
studi di olografia elettronica di supporti in resina
studio di molecole di bis-fosfonati funzionalizzate e interazione con superfici di ZrO2
studio di quantum dots a base di Cu, S
studio di quantum dots a base di Zn, Cu, In, S
Pubblicazioni realizzate nel triennio
Marin, Riccardo; Skripka, Artiom; Huang, Yu-Cheng; Loh, Tamie A J; Mazeika, Viktoras; Karabanovas, Vitalijus; Chua, Daniel H C; Dong, Chung-Li; Canton, Patrizia; Vetrone, Fiorenzo (2020), Influence of halide ions on the structure and properties of copper indium sulphide quantum dots in CHEMICAL COMMUNICATIONS, vol. N/D (ISSN 1359-7345) (Articolo su rivista)
Maria Sole Zalaffi, Lucio Litti, Patrizia Canton, Moreno Meneghetti, Ligia Maria Moretto, Paolo Ugo (2020), Preparation and Characterization of Ag-nanostars@Au-nanowires hierarchical nanostructures for highly sensitive enhanced Raman spectroscopy in NANO EXPRESS, vol. 1 (ISSN 2632-959X) (Articolo su rivista)
Back, Michele; Trave, Enrico; Zaccariello, Gloria; Cristofori, Davide; Canton, Patrizia; Benedetti, Alvise; Riello, Pietro (2019), Bi2SiO5@g-SiO2 upconverting nanoparticles: a bismuth-driven core-shell self-assembly mechanism in NANOSCALE, vol. 11, pp. 675-687 (ISSN 2040-3364) (Articolo su rivista)
Zaccariello G.; Back M.; Benedetti A.; Canton P.; Cattaruzza E.; Onoda H.; Glisenti A.; Alimonti A.; Bocca B.; Riello P. (2019), Bismuth titanate-based UV filters embedded mesoporous silica nanoparticles: Role of bismuth concentration in the self-sealing process in JOURNAL OF COLLOID AND INTERFACE SCIENCE, vol. 549, pp. 1-8 (ISSN 0021-9797) (Articolo su rivista)
Marin, Riccardo; Vivian, Alvise; Skripka, Artiom; Migliori, Andrea; Morandi, Vittorio; Enrichi, Francesco; Vetrone, Fiorenzo; Ceroni, Paola; Aprile, Carmela; Canton, Patrizia (2019), Mercaptosilane-Passivated CuInS2 Quantum Dots for Luminescence Thermometry and Luminescent Labels in ACS APPLIED NANO MATERIALS, vol. 2, pp. 2426-2436 (ISSN 2574-0970) (Articolo su rivista)
Lucchini, Giacomo; Speghini, Adolfo; Canton, Patrizia; Vetrone, Fiorenzo; Quintanilla, Marta (2018), Engineering efficient upconverting nanothermometers using Eu3+ ions in NANOSCALE ADVANCES, vol. N/D (ISSN 2516-0230) (Articolo su rivista)
Marin, Riccardo; Skripka, Artiom; Besteiro, Lucas V.; Benayas, Antonio; Wang, Zhiming; Govorov, Alexander O.; Canton, Patrizia; Vetrone, Fiorenzo (2018), Highly Efficient Copper Sulfide-Based Near-Infrared Photothermal Agents: Exploring the Limits of Macroscopic Heat Conversion in SMALL, vol. 14, pp. 1803282 (ISSN 1613-6810) (Articolo su rivista)
Cortelletti, Paolo; Pedroni, Marco; Boschi, Federico; Pin, Sonia; Ghigna, Paolo; Canton, Patrizia; Vetrone, Fiorenzo; Speghini, Adolfo (2018), Luminescence of Eu3+ Activated CaF2 and SrF2 Nanoparticles: Effect of the Particle Size and Codoping with Alkaline Ions in CRYSTAL GROWTH & DESIGN, vol. 18, pp. 686-694 (ISSN 1528-7483) (Articolo su rivista)
Gobbo, Alberto; Marin, Riccardo; Canton, Patrizia (2018), Seeded growth of gold nanorods: the effect of sulfur-containing quenching agents in JOURNAL OF NANOPARTICLE RESEARCH, vol. 20 (ISSN 1388-0764) (Articolo su rivista)
La Sorella, Giorgio; Sperni, Laura; Canton, Patrizia; Coletti, Lisa; Fabris, Fabrizio; Strukul, Giorgio; Scarso, Alessandro (2018), Selective Hydrogenations and Dechlorinations in Water Mediated by Anionic Surfactant Stabilized Pd Nanoparticles in JOURNAL OF ORGANIC CHEMISTRY, vol. 83, pp. 7438-7446 (ISSN 0022-3263) (Articolo su rivista)
Scattolin, Thomas; Canovese, Luciano*; Visentin, Fabiano; Paganelli, Stefano; Canton, Patrizia; Demitri, Nicola (2018), Synthesis of novel allyl palladium complexes bearing purine based NHC and a water soluble phosphine and their catalytic activity in the Suzuki-Miyaura coupling in water in APPLIED ORGANOMETALLIC CHEMISTRY, vol. 32, pp. e4034 (ISSN 0268-2605) (Articolo su rivista)
Marin, Riccardo; Labrador-Paéz, Lucía; Skripka, Artiom; Haro-González, Patricia; Benayas, Antonio; Canton, Patrizia; Jaque, Daniel; Vetrone, Fiorenzo (2018), Upconverting Nanoparticle to Quantum Dot Förster Resonance Energy Transfer: Increasing the Efficiency through Donor Design in ACS PHOTONICS, vol. 5, pp. 2261-2270 (ISSN 2330-4022) (Articolo su rivista)
Tesi di dottorato interateneo
1 tesi di dottorato in chimica, interateneo con universita' di trieste, anno 2020.
Partecipazione come referee di progetti di ricerca nazionali ed internazionali
Referee per progetti FIRB 2013 futuro in ricerca
Expert Evaluator per FP7-PEOPLE-2013-IEF-IIF-IOF – CHEMISTRY panel
Expert Evaluator per H2020, Excellence in science- CHEMISTRY and Engineering panel
Expert Evaluator per Horizon Europe
Partecipazione a comitati editoriali di riviste/collane scientifiche
Referee per riviste dell'American Chemical Society, della Royal Society, Elsevier, Wiley
Descrizione dell'attività di ricerca svolta nel triennio e gli obiettivi futuri
Sintesi e caratterizzazione di quantum dots "green"
Studio di materiali per "Upconversion" con applicazioni in nanotermometria
Studio di metodologie per la caratterizzazione tramite la microscopia elettronica in trasmissione
Menzioni e premi ricevuti
premio alla didattica 2018, ricevuto a giugno 2019
Relazioni invitate presso convegni o workshops
invited alla "3rd International Conference on Material Science & Nanotechnology" Lisbona 2020
Altre attività scientifiche
Session Chair nella Plenary session I della Joint Conference NanoMed 2018/ EGF 2018/ SMS 2018, 23 ottobre 2018, San Servolo, Venezia.

Membro del Scientific Comittee del congresso della Divisione di Chimica Fisica nel 2018.
Altre attività didattiche
presentazione del CdS magistrale in Science and Technology of Bio and Nanomaterials agli open day a partire dal 2016, e agli international open day dal 2019.
Incarichi accademici e attività organizzative
dal 2020, Membro del teaching board della SIE per il Foundation Year, per il track "Science".
Partecipazione alle attività di valutazione della ricerca
Expert nel database Reprise, valutatore per i progetti Prin 2019, 2020.
Componente di Collegi didattici, Comitati e Commissioni di Dipartimento, Commissioni di Ateneo
Dal 2017ad ora, Presidente del CdS Magistrale in lingua inglese CM12, Science and Technology of Bio and Nanomaterials.
Da settembre 2018   membro del Collegio di Dottorato in Science and Technology of Bio and Nanomaterials.
Da novembre 2018   Delegato all'Internazionalizzazione del Dipartimento.
Da Novembre 2016 a settembre 2018   delegato alla comunicazione del Dipartimento
Da Novembre 2016 a settembre 2018   delegato alla comunicazione del Dipartimento