CAMPOMORI Francesca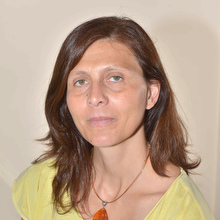 Dati relazione
| | |
| --- | --- |
| Periodo di riferimento | 01/11/2016 - 31/03/2019 |
| Afferenza | Dipartimento di Filosofia Beni Culturali |
| Ruolo | Ricercatrice universitaria |
Attività didattica
| A.A. | Insegnamento | Codice | Voto (max 4) | Voto medio area (max 4) |
| --- | --- | --- | --- | --- |
| 2016/2017 | INTRODUCTION TO POLITICS | LT9001 | 2.6 | 3.2 |
| 2016/2017 | POLITICHE DI INCLUSIONE SOCIALE | FM0393 | 3.6 | 3.3 |
| 2016/2017 | POLITICHE PUBBLICHE E SOCIALI | FT0161 | 3.3 | 3.3 |
| 2017/2018 | POLITICHE DI INCLUSIONE SOCIALE | FM0393 | 3.5 | 3.3 |
| 2017/2018 | POLITICHE PUBBLICHE E SOCIALI | FT0161 | 3.2 | 3.3 |
Tesi
| Anno solare | Tipologia | Tesi Relatore | Tesi Correlatore |
| --- | --- | --- | --- |
| 2016 | Corso di laurea | 4 | |
| 2016 | Corso di laurea magistrale | 10 | 8 |
| 2016 | Corso di laurea specialistica | | 2 |
| 2017 | Corso di laurea | 4 | |
| 2017 | Corso di laurea magistrale | 8 | 6 |
| 2018 | Corso di laurea | 11 | |
| 2018 | Corso di laurea magistrale | 7 | 5 |
Finanziamenti
Citispyce. Combating inequalities through innovative social practices of, and for, young people in cities across Europe
Ricerche sviluppate e in corso
Citispyce. Combating inequalities through innovative social practices of, and for, young people in cities across Europe
Linkage. Labour Market Integration of Vulnerable Age Groups through Social Dialogue
SIforREF Integrating Refugees in Society and Labour Market through Social Innovation
Pubblicazioni realizzate nel triennio
Francesca Campomori (2019), La governance multilivello delle politiche di accoglienza dei richiedenti asilo e rifugiati in Italia in LE ISTITUZIONI DEL FEDERALISMO, vol. 1/2019 (ISSN 1126-7917) (Articolo su rivista)
Francesca Campomori (2018), Criticità e contraddizioni delle politiche di ricezione dei richiedenti asilo in Italia in POLITICHE SOCIALI, vol. 3/2018, pp. 429-436 (ISSN 2284-2098) (Articolo su rivista)
Campomori Francesca; Feraco Marcello (2018), Integrare i rifugiati dopo i percorsi di accoglienza: tra le lacune della politica e l'emergere di (fragili) pratiche socialmente innovative in RIVISTA ITALIANA DI POLITICHE PUBBLICHE, vol. 1/2018, pp. 127-157 (ISSN 1722-1137) (Articolo su rivista)
Campomori, Francesca; Della Puppa Francesco (2018), Venice: Mestre and Marghera , Local Matters: How neighbourhoods and services affect the social inclusion and exclusion of young people in European cities, Peter Lang Publishers (ISBN 3631736614; 0199676607) (Articolo su libro)
Campomori, Francesca; Caponio Tiziana (2017), Immigrant Integration Policy Frames in Italy: A Multilevel Governance Perspective , The Politics of New Immigrant Destinations Transatlantic Perspectives, Chicago, Temple University press (ISBN 978-1-4399-1463-2) (Articolo su libro)
Francesca, Campomori; Tiziana, Caponio (2016), Immigrant integration policy-making in Italy. Regional policies in a multi-level governance perspective in INTERNATIONAL REVIEW OF ADMINISTRATIVE SCIENCES, vol. 7 (ISSN 0020-8523) (Articolo su rivista)
Partecipazione a comitati editoriali di riviste/collane scientifiche
Mondi Migranti (Franco Angeli)
Politiche Sociali /Social Policies (Il Mulino)
Descrizione dell'attività di ricerca svolta nel triennio e gli obiettivi futuri
Dal novembre 2016 ad oggi i miei interessi di ricerca principali si sono rivolti, dal punto di vista delle tematiche, verso il sistema di asilo e le politiche di asilo e, dal punto di vista dell'approccio, verso l'innovazione sociale, la co-production e la Multi-level governance. Ho cercato di esplorare le dinamiche di multilevel governance nell'ambito delle politiche di ricezione dei richiedenti asilo anche con un'attenzione critica verso questo concetto. Inoltre ho utilizzato i concetti di innovazione sociale e co-production per analizzare le politiche di integrazione dei rifugiati dopo i percorsi di accoglienza istituzionale. A gennaio 2019 ho appreso di aver vinto un progetto INTERREG Central Europe come Lead Partner ed è comiciata una intensa fase di preparazione e avvio del progetto. Gli obiettivi per il prossimo triennio sono dunque rivolti principalmente ad utilizzare i risultati della ricerca che sto conducedo all'interno di questo progetto (SIforREF Integrating Refugees in Society and Labour Market through Social Innovation) e all'interno del PRIN che si è avviato ad agosto 2019 e che si focalizza sempre sulla tematica dell'asilo (ma utilizza casi studio diversi). L'approccio della co-production mi ha aiutato anche come frame teorico sul progetto Families_Share (Horizon 2020) al quale ho collaborato seguendo in particolare un pilot sulla città di Bologna. Il paper che ho presentato (insieme a Mattia Casula) a settembre 2019 ad Espanet e alla SISP è frutto dei risultati di questa ricerca e a breve verrà sottomesso ad una rivista, avendo peraltro ricevuto apprezzamenti dai discussant.
Relazioni invitate presso convegni o workshops
- Conferenza IMISCOE giugno 2018: presentazione di un paper (call competitiva degli abstract) dal titolo "Beyond multilevel governance: the implementation of asylum seekers' reception in Italy as a battleground", con Maurizio Ambrosini
- Conferenza IMISCOE giugno 2019: organizzazione del panel Homesharing practicesfor enhancing asylum seeker and refugee integration (call competitiva) e relazione sul paper Unserstanding practices of homesharing in reception policies as a case of co-production: the case of Italy (con Matteo Bassoli).
- conferenza Espanet Italia, Urbino, settembre 2019: presentazione del paper (call competitiva sugli abstract) "Pursuing Social Innovation in welfare local services through co-production: needs and challenges", con Mattia Casula
- conferenza SISP Lecce, settembre 2019 relazione inviata (call competitiva sugli abstract) su "Pursuing Social Innovation in welfare local services through co-production: needs and challenges" (la presentazione è stata fatta da Mattia Casula che è co-autore del paper)
- Cost Action, WG2 Research Workshop "Tackling the migration and refugees challenge" (Trento 22 novembre 2018), presentazione del paper (call competitiva sugli abstract) Understanding Practices of Homesharing as a case of co-production.
Seminari su invito tenuti presso altre Università, Centri di Ricerca, Aziende, etc.
-Seminari Patavini (Università di Padova) seminario: L'Italia e la crisi dei rifugiati: il difficile passaggio dall'accoglienza all'integrazione (31 maggio 2017)
- Seminario/Lezione dal titolo "Criticità e contraddizioni delle politiche dei rifugiati in Italia", presso la scuola estiva delle migrazioni di Genova (4 luglio 2019)
- Lezione/seminario dal titolo "Immigrazione, una sfida multilivello", presso la scuola politica della CGIL di Mantova (14 dicembre 2018)
Altre attività scientifiche
Membro del Comitato Scientifico di Espanet Italia (dal 2016)
Peer reiviewer per Rivista delle Politiche Pubbliche (RISP), Mondi Migranti, Comparative Migration Studies,Policy Studies, Journal of Ethnic and Migration Studies, Stato e Mercato
Altre attività didattiche
Lezione al dottorato di Trento (30 gennaio 2019)
Partecipazione al progetto Unikids nel 2018
Incarichi accademici e attività organizzative
Referente della rete IMISCOE per Ca' Foscari e membro del board of directors (dal 2018)
Membro del board di Espanet Italia dal settembre 2018
Componente di Collegi didattici, Comitati e Commissioni di Dipartimento, Commissioni di Ateneo
-da settembre 2017: Coordinatore del collegio didattico del corso di laurea in Scienze della Società e del Servizio sociale e del corso di laurea magistrale in Lavoro, Cittadinanza Sociale, Interculturalità.
- dal 2011 sono membro del collegio didattico dei due corsi sopra menzionati e sono stata referente della laurea triennale e dell'Orientamento.
Attività e incarichi esterni
Membro dell'osservatorio OCIS sulla coesione sociale: https://www.socialcohesiondays.com/osservatorio-coesione-sociale/
Altre informazioni
Tra i progetti finanziati c'è anche il PRIN bando 2017 dal titolo ASIT
De-bordering activities and citizenship from below of asylum seekers in Italy. Policies, practices, people.